Kochi's food is famous in the entire world for its healthy outlook which is rare to find in any other Indian cuisines. Even the street foods of Kochi are healthy and cheap in prices to try the best flavors of Kochi. South India in itself has a sour signature taste along with extravagant usage of coconut products in every cuisine they cook which can also be seen in the best-known foods of Kochi, Kerala. Here we provide you a list of popular foods in Kochi which will blow your mind but not your budget.
List of Foods to Eat in Kochi 
1. Kappa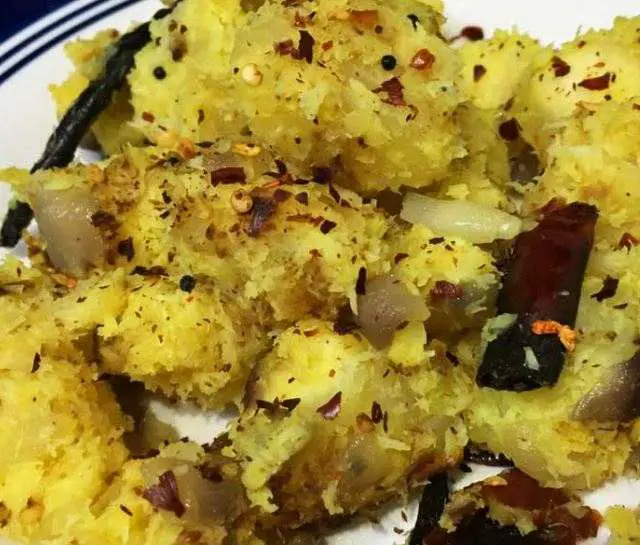 Let me clear it has nothing to do with the kappa used in physics or its discoverer at all. Kappa in Malayalam means Tapioca(sago or sabudana) which is a major ingredient in a lot of staple diets for Malayalees. There are numerous kappa preparations available in Kochi, but you will encounter mashed kappa in a lot of popular foods in Kochi. It is usually paired with Kerala fish curry but you can consume however and wherever you like. In fact, a lot of top foods to eat in Kochi are flexible with their timings that you can consume them as a starter, breakfast, side dish for your lunch, or as an any-time snack. 
Read More: Foods in Denver
2. Ellum Kappayum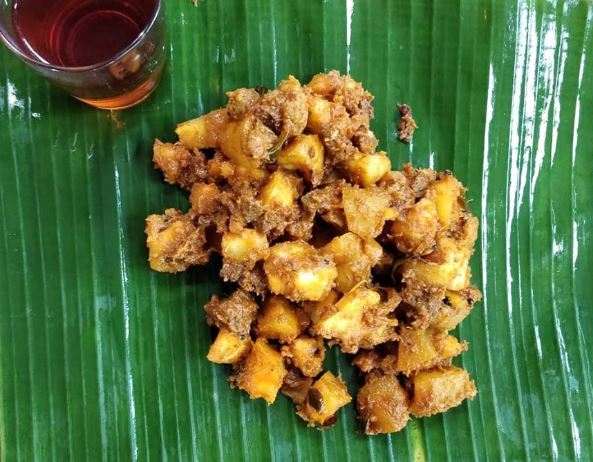 As by far now you can recognize the 'Kappa' term in this famous dish of Kochi. Whereas 'Ellu' in Malayalam refers to beef rib bones. This can be the only extraordinary biriyani in the world that is not prepared with rice. Instead, they use the sago as their base material to balance the taste of the juicy rib bones. It is a must-try food in Kochi which enlists on top for the non-veg foodies exploring Kochi's famous dishes
3. Kappa Boti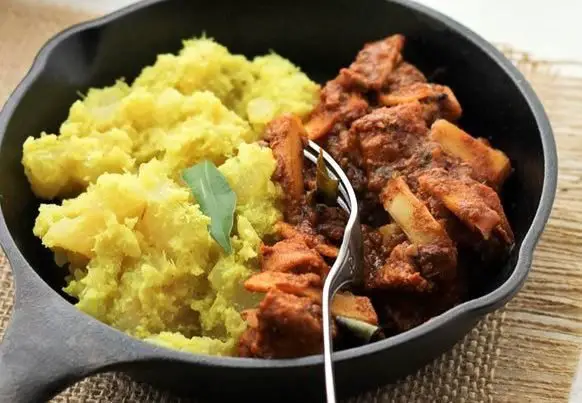 It is another meaty food that is heavily eaten by Kochi's Non-vegetarians. Vegetarians might find it awkward as the Boti in this cuisine is actually goat's gizzards which is blended with Kochi's authentic mixture of coconut products, Indian spices, and the all-time favorite Kappa(sago) yielding this creamy cuisine which melts in your mouth. It is among the best foods of Kochi hence it can be easily found in most restaurants in the city. You can discover its easy analogy with the lamb biryani in north Indian cuisine but here the rice is substituted with kappa to have the textured base in the cuisine.
Read More: Food in Maldives
4. Kallummakaya
Moving down to the delicious seafood of Kochi this dish ranks up among the most favorite seafood by the entire Keralites. Since Kochi is the biggest port city of Kerala it's evident to find the best seafood supply here which is used to prepare some fabulous dishes. Similarly, Kallummakaya or mussels(mollusks) is a very famous food to eat in Kochi's Malabar regions. The dish comprises roasted mussels paired with rice fillings creating a tasty combination of seafood cuisine in Kochi. This dish also comes with myriad variations such as kallummakaya fry, kallummakaya curry, and kallumakkaya biryani
5. Appam and Stew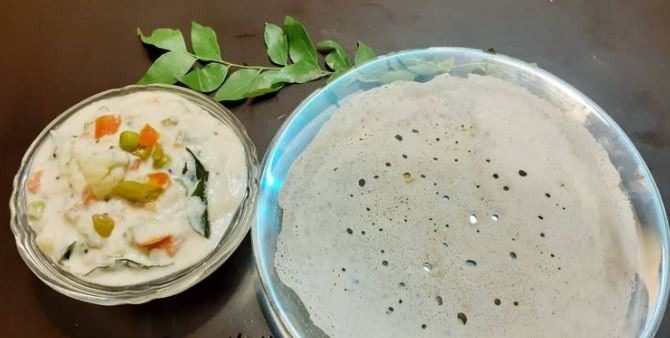 Appam is the basic bread or pancake of entire Kerala which is paired with tonnes of Kochi's famous curries just like chapati in northern India is consumed with various gravy meals. This dish is among the best combinations of appam where they are paired with any type of stew( both vegetarian and non-vegetarian variations). The stew has coconut milk laced with ground black pepper with the core ingredients of vegetables/beef  /mutton/ fish pieces. Appam is just like a thick dosa version which has one extra ingredient of coconut milk in its batter. All these combinations make this creamy cuisine the best-known food in Kochi.
Read More: Food Markets in Amsterdam
6. Kerala Biriyani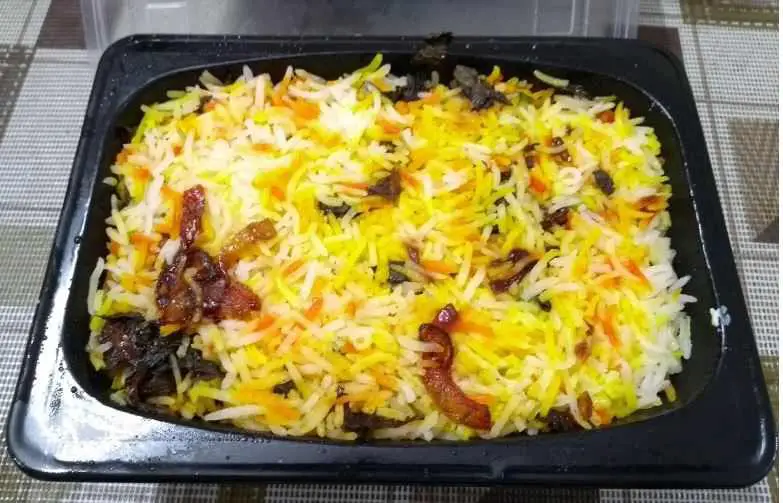 Well, it's like visiting Italy and missing out on pizza. Biriyani is an all-time favorite non veg food in entire India. But the biryani preparation differs from place to place. Northern India in itself has tonnes of preparation techniques. But Kochi's Malabar biriyani is the tastiest worldwide famous variety of Kerala. The distinct preparation of this popular food of Kochi has unique techniques and processes along with the choice of Khaima rice making it different among a lot of travelers and food bloggers. The traditional method uses clay pots to add a signature flavor of muddy smokiness in the biryani
7. Kerala Chicken Curry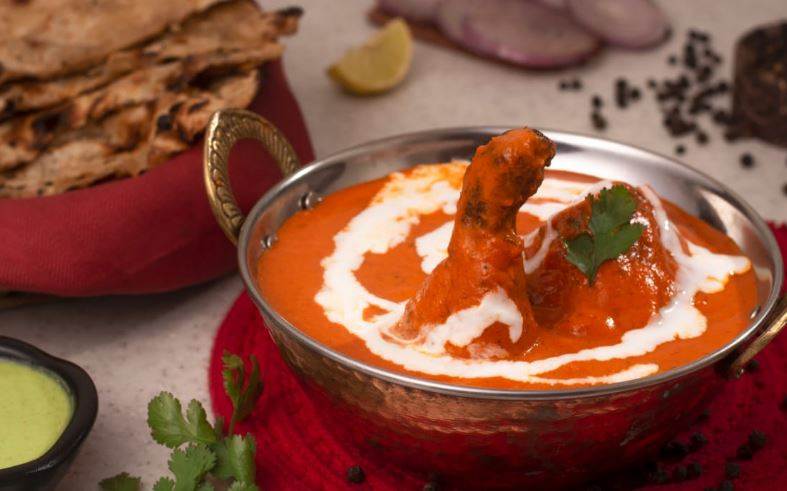 The curries are the major gravy meals accommodated in every lunch and dinner of Kochi. The chicken curry which is also prepared in clay pots has ana amazing mix of traditional spices, roasted coconut and coconut milk as essential ingredients in curry. Chicken meals are very light meals compared to other heavy proteins of beef and mutton consumed in Kochi. The signature of Kerala cooking is that they add a lot of coconut products in their cooking, take it from coconut grindings till the Coconut oil used for the preparation of this curry all are intricately placed to have the authentic taste of South Indian cuisines. Therefore, most of the well-known foods to try in Kochi are creamy and healthy at the same time. 
Read More: Street Food in Lisbon
8. Kerala Fish Curry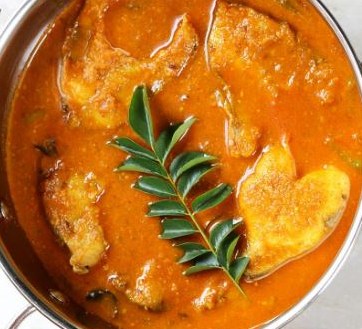 How could you miss the fish when you are at the largest port of Kerala in India? The fish curry is prepared just like other curries of Kochi adding one extra flavor of Kudampuli or fish tamarind which is a kind of compulsory ingredient for almost all Keralites. This necessary add-on provides the food in Kochi their famous sour taste found in major South Indian dishes. A spectacular blend of fenugreek seeds, green chilly, red chilly powder and turmeric adds up a hot-n-spicy flavor to the curry having seasoning of curry leaves enhancing the taste of fish curry to another level. Meen Molagita Curry is a fancy smoked freshwater fish with chilies and coconut milk served as the most luxurious fish curry in all the areas of Kochi
9. Karimeen Pollichathu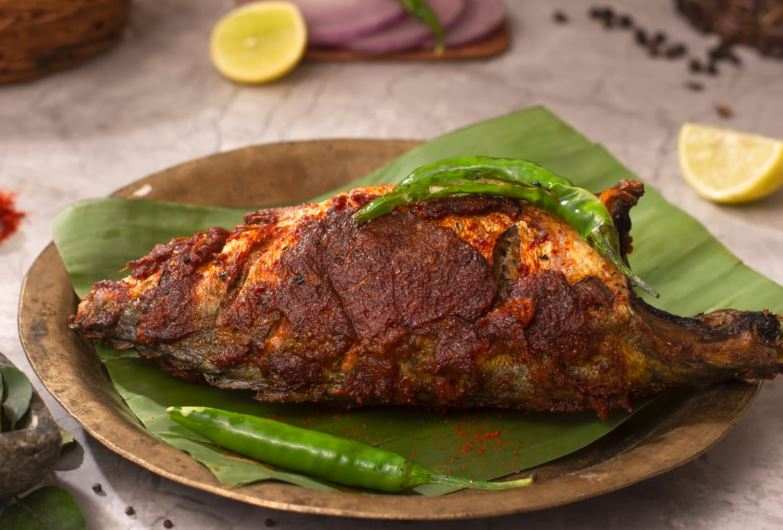 It might be hard to pronounce at once but its preparation is contrastingly very easy to practice. It's also known as Pearl spot which is an authentic Kerala cuisine common in Alappuzha, especially in houseboats. You can consider it as the basic instant-food for the fishermen and residents of boathouses. The fish used in this famous food of Kochi comes from the backwater lagoons of Kerala. The fish is wrapped in a banana leaf for marination and then grilled afterward in the same leaf wrap to sustain the flavors of fish and aroma of banana's leaf. It is usually served with the same banana wrapping along with normal steamed rice. It might look basic but it's the best Nadan food to try in Kochi having balanced spicy flavors infused in mouth-watering fishes. 
Read More: Famous Food of Jerusalem
10. Fish Molly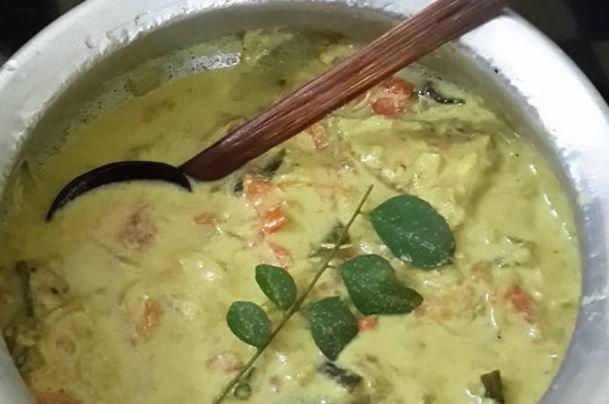 No, don't go there, it's not 'that molly'. The dish might make you high but only with its delicious blend of flavors, nothing more than that. This top food in Kochi is actually a mild take over the extra spicy curries available in Kochi, Kerala. The taste is divine with appam or you can just grab the fish from its tail and shove it in your mouth completely. It might be great ease especially for the foreign travelers who can't bear the extra heat of Indian spices. Back in old-times Portuguese loved it and even named the dish after the lady Molly who made it the first time. It is distinct from other curries as the fried fish pieces are simmered in coconut milk gravy along with black pepper and tomatoes to acquire the Kochi's famous Molly taste(statutory warning: Don't be high!)
11. Sadya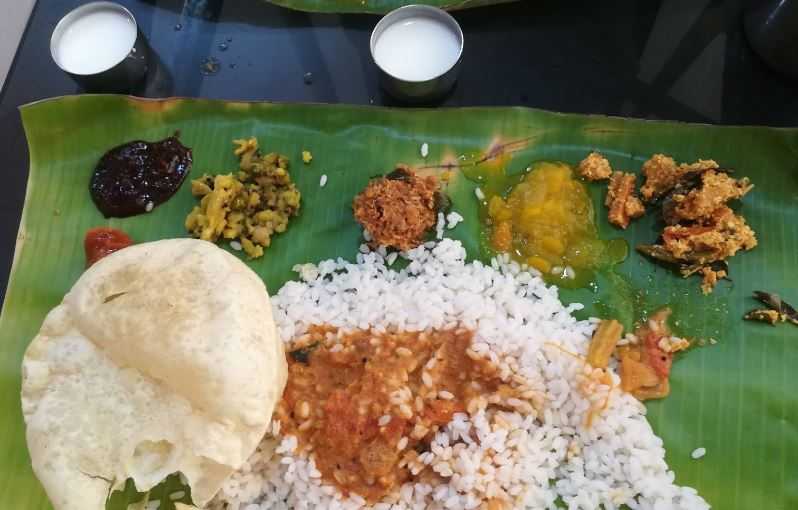 Well enough with all the non-veg foods, a place where you find the most conservative strict Brahmanas in entire India can obviously never run out of vegetarian cuisines as well. Therefore, Kerala owns some of the most famous vegetarian foods of Kochi which are prepared by skilled chefs which according to Kochi's traditions are supposed to be Brahmans as well.  Sada is your ultimate aim when you are searching for a heavy vegetarian lunch in Kochi, especially served during various functions and wedding ceremonies. This is an elaborate dish with rice and around  5 to 8 curries normally(as Keralites have a strange love for curries!) accompanied by sweet payasam. It can be a complete 'Thali dish' which has almost all the famous foods of Kochi. Traditionally its served on a banana leaf in a particular placement for all curries following ancient mythological traditions. 
Read More: Seafood to Eat in Havana
12. Puttu Kadala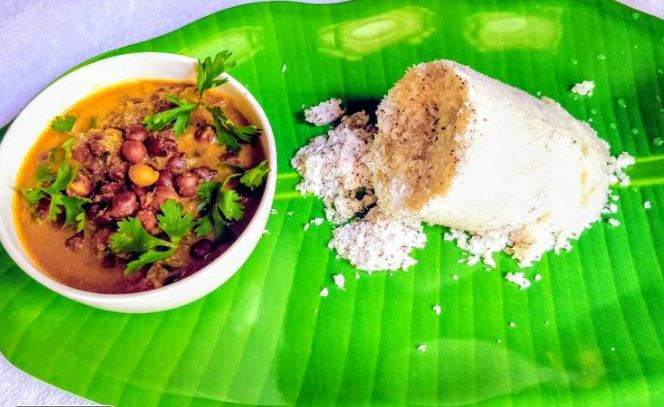 It comprises of Kala chana or black chickpeas cooked in roasted coconut gravy. It is kind of dal or rajma prepared in north India but the flavors are far more apart. Whereas Puttu is a preparation of ground rice steamed and layered with coconut shavings (and sometimes banana). It is a must-try food of Kochi if you love their expertise in rice making(because South Indians are experts in using rice!). It is a humble and very light dish usually served in the mornings as breakfast
13. Thattu Dosa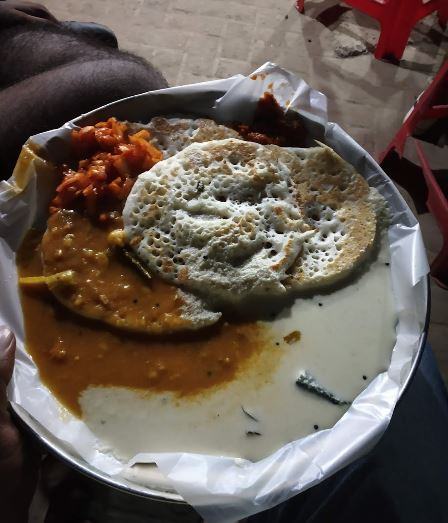 Just by stepping into South Indian territory you might have been made familiar with the term 'Dosa' which is the basic crispy pancake of the whole South Indian cuisine. But Thattu dosa excludes dosa's main feature of crispiness as it is rather thick and majorly sold over streets accompanied with simple chammanthi (chutney). It is the cheapest food in Kochi which you can consume either as breakfast, lunch or dinner. This might be the only street food in the world which is as healthy as your morning fresh orange juice. So, try this local street food of Kochi as many you like you don't have to take bacillus pills frequently at least for this Indian dish.
Read More: Foods in Istanbul
14. Pazham Pori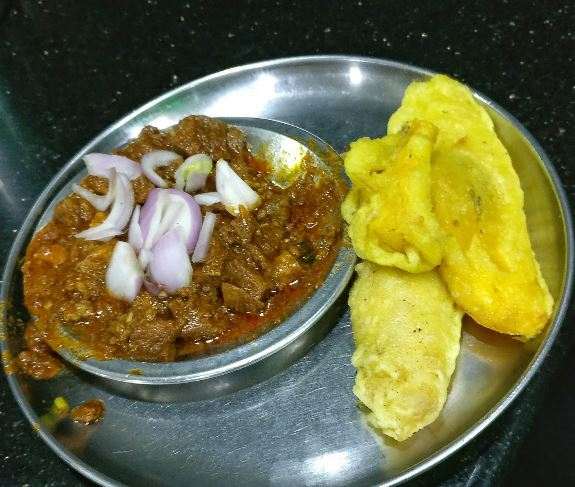 Now this entourage of the famous foods in Kochi rings its bells for the snack-time. Pazham Pori is an exclusive Kerala snack that is prepared with riped bananas deep-fried after the fine coating of wheat flour blended with authentic spices of Kochi. You can pair it with thousands of curries or with a simple cup of hot tea. It will always give you the crunchy Namkeen flavor of the batter immaculately combining with thin slices of slightly sweet bananas
15. Palada Payasam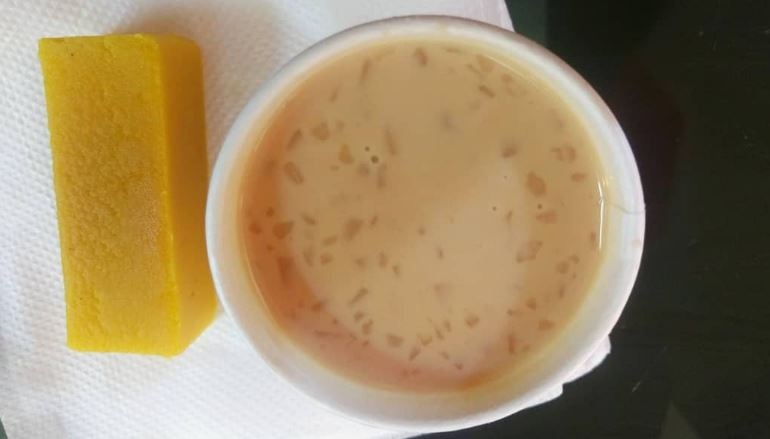 This dessert of Kochi is just like the 'Kheer' of North India or 'rice pudding' in American. But in Kochi, they use rice flakes instead of whole rice to prepare this delicious sweet food of Kochi. Rice flakes are mixed with milk, sugar and sometimes you can add condensed milk for enhancing the creamy flavor in this popular food of Kochi. All these ingredients are used in a particular proportion to cook pink payasam. Cashew nuts and raisins are added as a garnish over the dessert
Read More: Foods of Mexico City
I hope you enjoy these cuisines in Kochi, once you get over this epidemic and blissfully enjoy even the street foods, mentioned above. As Kochi is one of the most hygienic and literate city in India where you can find a generous help for free while light-n-healthy foods at very budget-friendly prices. So plan your next tour in India and do mention in our comments below if you liked or have any trouble finding Kochi's famous foods in Kerala.
The post Top 15 Famous Food to Eat in Kochi, Kerala | Local Dishes in Kochi appeared first on World Tour & Travel Guide, Get Travel Tips, Information, Discover Travel Destination | Adequate Travel.