All those summers when you plan out your trips and then end up with a beach resort where you can only stare the faraway seas from your little window. Even if you somehow reach the beaches it's already filled with tonnes of tourists. How can you find fun when there's no place for fun at such beaches. Therefore, beaches in Athens are completely perfect for having the best-relaxed vacations that can be enjoyed with full space like the famous beaches in Athens are usually wide in an area otherwise their facilities are created in such a way that you don't feel any discomfort even being in small places. Follow along the top 10 beaches in Athens that are super classy and royal in every form.  
List of  Beaches in Athens
1. Astir Beach Club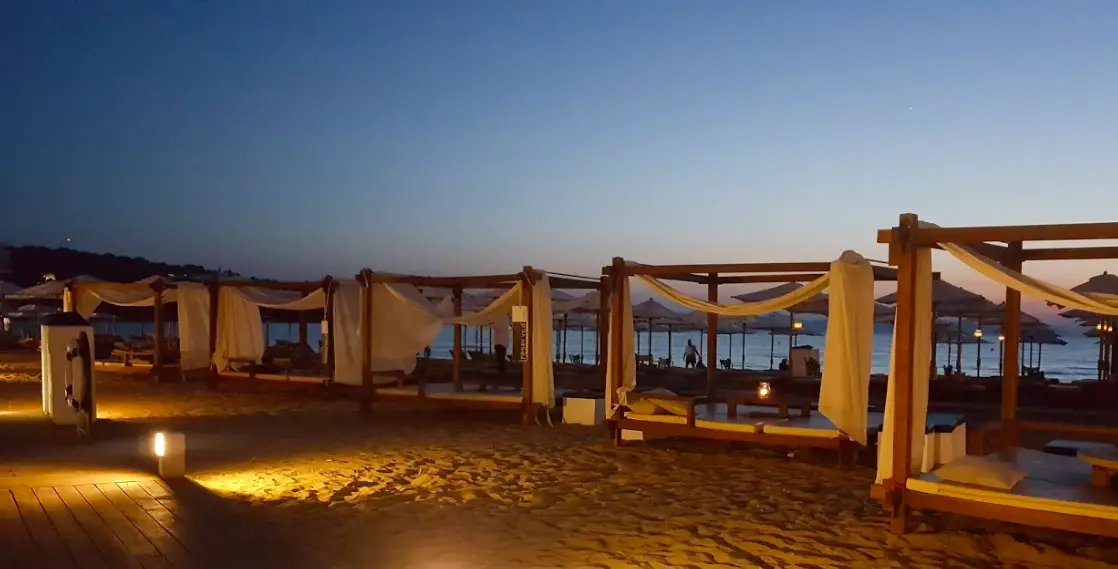 This is one of the top luxury beaches in Athens that experience tonnes of tourists every year. There are lots of travellers who even come for Astir Vouliagmeni due to its perfect spots for a summer swim in Athens. You can explore more about this beach in Athen only when you have extra time to explore its nearby places that are no less beautiful just like the astonishing waves and coarse sand of this beach.
Read more: Best Things to Buy in Athens
2. Kavouri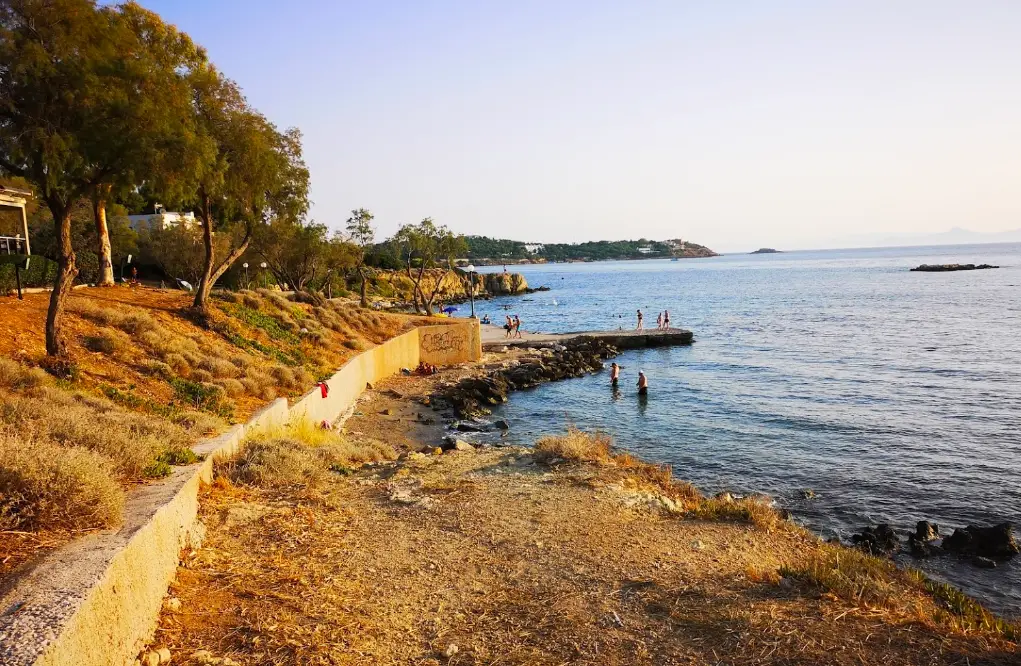 This beach is located in the suburb of Vouliagmeni. These are famous for their pine-tree covered peninsula that is studded with expensive villas where you can have the full royal feel without any disturbance. This is one of the best beaches in Athens if you are looking for a quiet isolated place. Along with that, you might find a lot of people playing 'rackets' or beach paddle ball which is a national sport in Greece in the open space behind the beach. That provides full liberty to have all the adventures in the sunny weather.
Discover: What Athens is Known For
3. Vouliagmeni Lake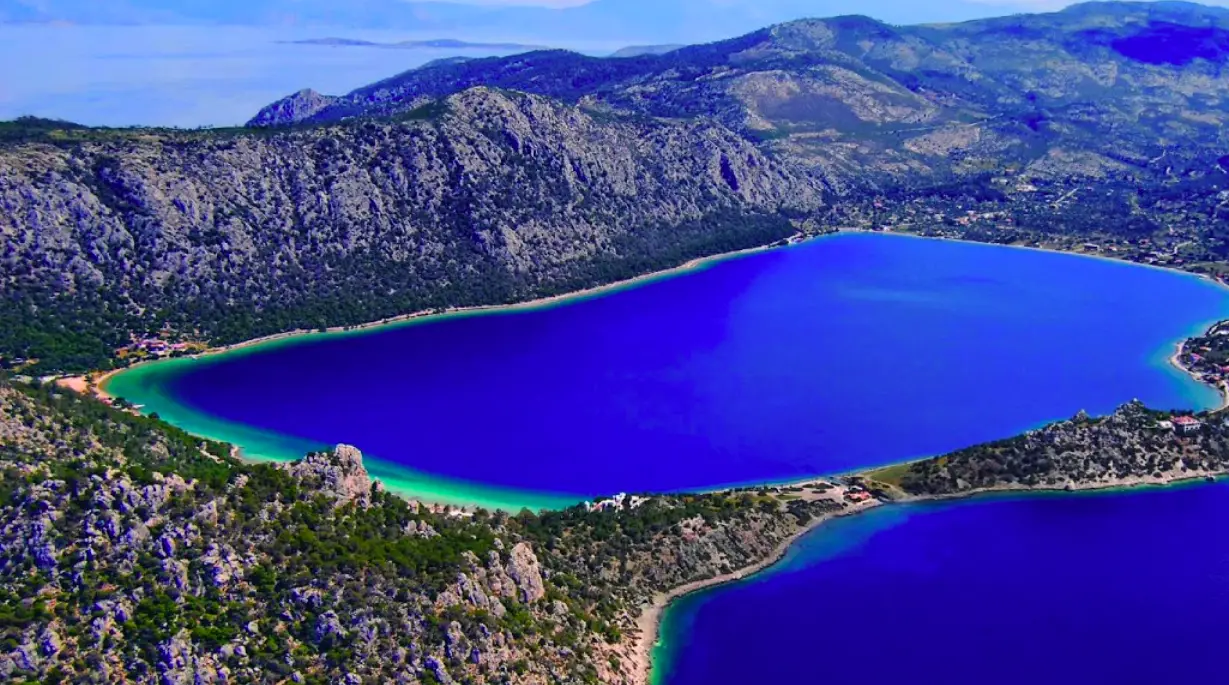 You might be surprised to know that the waters of this lake are fed up by saltwater via underground currents, through the mountain, although there is still some mystery about how this incredible phenomenon occurs. You will have the best vacations in summers here where you can relax in the peaceful and quiet atmosphere along with easy access to plenty of amenities without the thump of a nearby beach-bar. Therefore this beach is a must-visit beach in Athens that you must explore once.
4. South-Coast Beach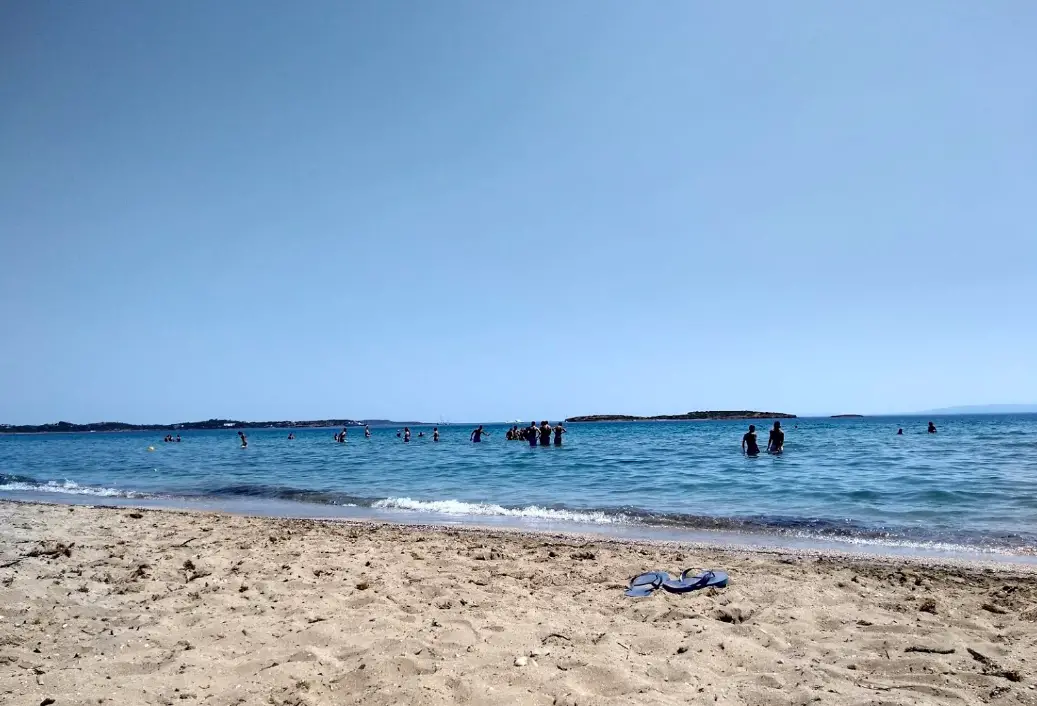 Out of all the sandy beaches, this popular beach in Athens offers a range of services and has high-quality sunbeds at reasonable prices. You might also catch up wild beach parties that are also often organized with performances from the well-known Greek singers. So don't miss out this chance of exploring the city's most fun zones with some recreational activities and connecting with other fun travellers.




5. Yabanaki – Varizka
This is not just a beach but a beach park that offers full suite services and amusements. This top beach in Athens is located in the southern suburb of Varkiza. You can get lots of beach activities at this beach ranging from water skiing and banana boats to stand-up paddle boarding and windsurfing lessons. So have the best times with your young buddies at this adventurous beach in Athens.
Read About: Most Visited Monuments in Athens
6. Edem
If you are shopping in the central city of Athens and you wanna explore the beach rides of Athens then this is the closest beach in Athens to the city centre. The Edem beach is a long sandy beach located near the boundary between the districts of Palio Faliro and Alimos, therefore, you might not have to worry about finding space for your beach chair or umbrellas to fit as it's very wide to accommodate lots of tourists at once. Aside from swimmers, this area is also popular with people walking along the long seafront promenade which is a shortcut to other two smaller beaches.




7. Asimakis
These are some of the most visited beaches in Athens as the nearby temple of Poseidon in Sounio attracts lots of travellers every year. This is a good choice if you want to explore the temple and have a relaxing beach vacation. The cool waves along with the warmth of sand are perfect to spend the time in the summer of Athens. The beach is located on the way from Sounio to Lavrio and consists of a very clean sandy expanse. There are no beach umbrellas to disturb but you find numerous restaurants and cafes nearby for refreshments.
8. Mati Beach
From the 'hidden gems' of Attica, this sandy beach is one of their superstars. It is located 2km away from the centre of Nea Makri, a small town on the northeastern coast of Attica but the scenic views and calm vibes really worth the rides from Athens. One of the extraordinary Athen's beaches which is devoid of sunbeds and noisy beach bars making it a good option for families and others looking for a more relaxed 'natural' experience.
Read About: Famous Monuments in Greece



9. Beach Of Sounio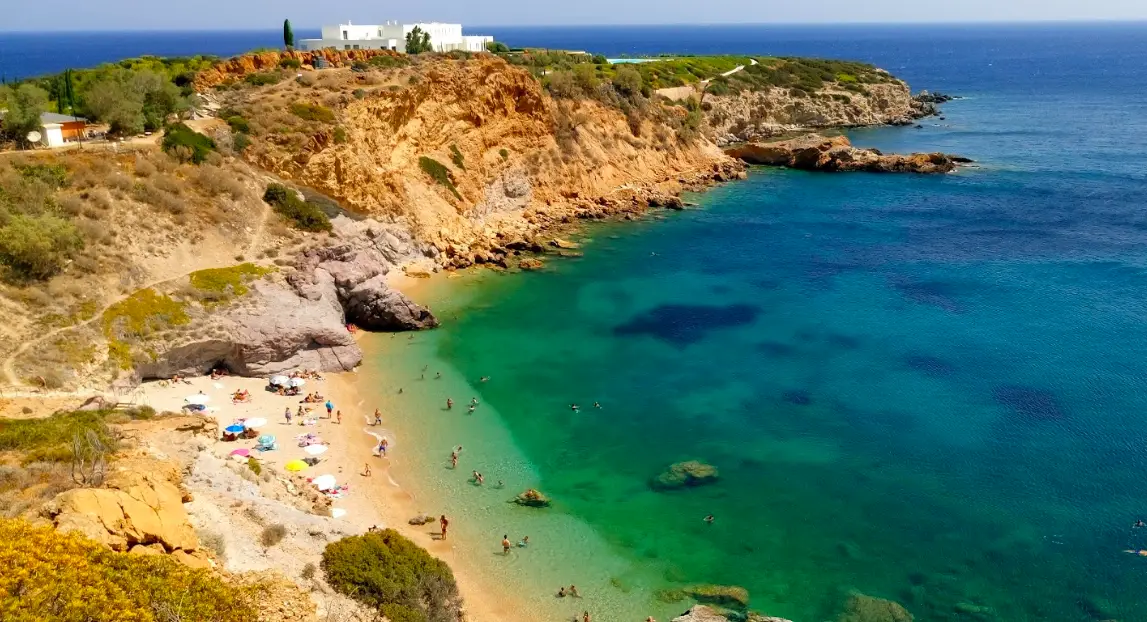 This is another historic site which not only offers amazing sandy shores but a fantastic view of the Temple of Poseidon that makes you feel like you are soaking up all the ancient Greek culture. The crystal clear waters make it up for the 1-hour long drive from Athens but the sunset views will definitely mesmerise you stay a bit longer than you expect to make it among the best beaches in Athens to explore.
10. Kape (Cres) Beach
If you want an island feel only an hour's drive from Athens then this is another very cool option to consider. The seafloor of this beach in Athens, Greece is covered with small pebbles and crisp clean waters that get abruptly deep. You can have some truly magical swims here due to such clear water and chilled vibes.




Hope you enjoyed these top 10 beaches in Athens that are not only amazing for vacations but also offer various activities to explore. You might not find such a large amount of facilities at any place in the world. Therefore don't miss out to have fun over the above-mentioned beaches in Athens, Greece. Do share and comment if you like this blog and want more engaging blogs like this to continue coming.
The post Top 10 Beaches in Athens | Best Beaches to Visit in Athens appeared first on World Tour & Travel Guide, Get Travel Tips, Information, Discover Travel Destination | Adequate Travel.