There are a lot of things to buy in Athens that are not only popular in the local areas but have a very huge following from across the globe. You might not be fascinated with some items as they are sometimes quite expensive due to this huge demand even after being just showcase items. Still, there are lots of great ideas for best souvenirs to buy in Athens, Greece?  So what are you waiting for? Let's just follow up these top 20 things you can buy in Athens that are super popular and classy.
List of Things to Buy in Athens
1. Olive Oil Soap and Beauty Products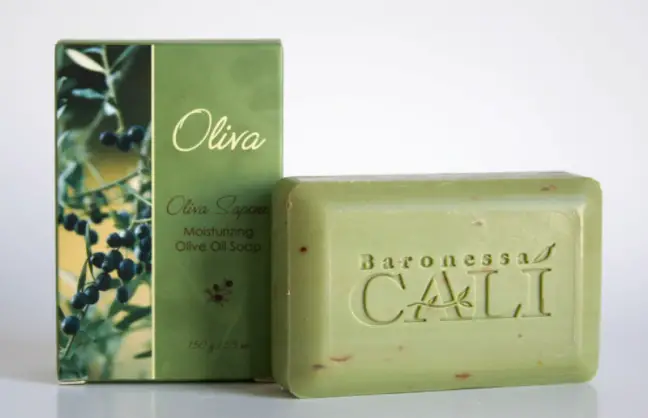 Olive trees have been in Greek culture from a very, very long time. I mean you can see some 200 years old paintings in Athens museums they will even have olives somewhere in the picture. This all goes back to the Early Bronze Age where olive symbolized peace and prosperity, while in ancient Athens especially it serves a sacred symbolic meaning, due to its connection with the goddess Athena. Hence what to buy in Athens which even come in various forms to use the essential goodness of olives in soaps and other beauty products.
2. Worry Beads or Kompoloi
If you think Greeks were the best thinkers, yes they were, but they believed in tonnes of gods and goddesses as well. Therefore, the trust over material things in greek culture is firm. Kompoloi in Greek culture started during the Turkish occupation and played an important part in Greek tradition as a means of relaxation and calmness. These beads are basically Amber or coral in materials that are generally stung on a silk cord. Traditionally, it should also feature a Pappas (a larger last bead) and the funda (the tuft at the end of the Kompoloi). They are some of the top things to buy in Athens as travellers love to wear them and reviewed that it really helps in dealing with stress.
Read more: Famous Haunted Places in Amsterdam
3. Flokati Rugs
If you are also a home collector then no wonder you don't have the idea for what to buy in Athens, Greece? As their Flokati Rugs are not just famous in Athens but in the whole world. These are made from pure wool rugs through a unique centuries-old method that is even traditionally cherished as family treasures. Usually, the original flokati rug is an off-white colour, although many different colours are also available to suit diverse tastes. Flokati rugs are shaggy and warm and would give any living room a soft and cosy feel.
4. Tavli(backgammon set)
For all the old souls who still love to play board games instead of video games. This is one of the famous things to buy in Athens that constitutes a wooden frame, 30 checkers of two different colours (15 for each player) and two dice. This is even one of the most common pass-time games played in the hangout shops. Tavli serves an amusing way to spend time with friends.
Read more: Best Theme Parks of Amsterdam
5. Ouzo
Ouzo is the anise-flavoured aperitif, which is considered Greece's national drink. This might be the best souvenir to buy in Athen if your friends love to try out the new drinks. Greeks previously believed that ouzo cures many illnesses and is used as medicine for flue, menstruation and toothache. Well that you can test on your own but it's a perfect beverage to enjoy in summer months accompanied by Greek Mezedes.
6. Karagiozis figurine
You kids will love this wooden toy which is super easy and creative to play with. Karagiozis figurines are basically shadow puppets that were a superstar of kid's toys for generations and generations. All the Greek kids and adults loved this toy then VCR came. But be sure that your kids don't say it out loud in the streets of Athens as its word Karagiozis is also used as an insult (something like a clown). This word is borrowed from the Turkish Karagöz, meaning dark eye. These are must-buy things in Athens as even if you don't have kids you can hang them in your houses as very funky yet traditional decorations.
Read more: Most Visited Museums in Amsterdam
7. Handmade leather sandals
From such a long time you have seen the Roman movies where the Greeks have been wearing those stripped sandals. These are one of the trademark items that Greeks are very good at. So take the profit out of this and buy the most fashionable leather sandals from Monastiraki and Plaka areas in Athens. You can think about what to buy from Athens? That can suit both your both male and female friends. It's the best choice that will also remind them about a little bit of classical Greek style. You can visit the Agias Theklas St. 2 a leather shop of Stavros Melissinos, who has even made shoes for the Beatles and Anthony Queen!
8. Handmade Ceramics
These are handmade pottery which is very famous in most of the islands of Greece. But you can find the refined quality in Athens, Paros, Rhodes or Milos. The island of Sifnos is very well-known for its ceramics and has a very long history in the art of pottery making. These are one of the top souvenirs to buy from Athen that serve as an excellent gift idea for your loved ones or you can take it for yourself to enjoy at home.
Read more: Reasons to Visit Amsterdam
9. Bouzouki
If you are a music lover like me then you might already know that what an amazing instrument Bouzouki is, in fact, these are considered some of the most sacred musical instruments in Greek culture. You can get one of these popular things to buy in Athens from Bouzouki Shop in Monastiraki (31 Pandrossou Street) or from Mousika Organa (Ifaistou 36). If you want a smaller and less expensive option they also have miniature versions.
10. Cheeses
These are some of the most famous delicacies of Athens. You might be tired to see but the varieties available in this region won't end. These are some of the best ideas for what souvenirs to buy from Athens? That can be tasted and enjoyed for long terms. Cheese is the best choice there are hard, salty cheeses like kefalotyri and graviera that you can enjoy as grated, fried, and served as Mezethes and appetizers. One of the favourite table cheese of  Greeks is Kasseri. For people with a sweet tooth there are some sweet cheeses, like manouri and fresh Myzithra, are most often used to create some of the best desserts this side of the Parthenon! In the Psirri district, you will find speciality cheese 
Discover: What Athens is Known For
11. Matia (Evil Eye)
If you have been wondering over those blue stones being marketed to protect from evil eyes. Then, don't be surprised its not only you. Greeks too love to have these evil eye protectors known as Matia. Therefore if you have been having bad luck lately then this one of the best things to buy in Athens. Who knows one of these may help? You can find many different styles of these at just about any tourist shop in Athens
12. Hand-painted Byzantine Icons
By far now you have judged the greek mythologies and their belief system. But if you want something classic and authentic then these icons are the best souvenirs to buy in Athens that are not the fake ones. They sell this everywhere in Monastiraki and the Plaka but actual hand-painted religious art, painted by actual religious artists
13. Organic Wine
For all the drinkers, you all know how hard it is to get the right flavour of the wine. Even the ones available in the market especially are highly expensive and not so healthy at all. Therefore, Athen is the best place to buy such items where even the vegetation of grapes has been very famous for a very long time. The white wine is the best to take back home. Mostly all the wines come from the area of Lesvos that was once a giant volcano, from ancient grapes grown in some of the most mineral-rich soil in the world. That's why wines are the must-try things to buy in Athens.
Read About: Most Visited Monuments in Athens
14. Sausages and Smoked Meats
Wonder the faces of your kids and loved ones if you tell them that you bought some delicious sausages with you and ask what you brought them from Greece. You can get lots of varieties of sausages so that you don't have to worry about what souvenirs to buy in Athens? You can pull out a big chain of Loukaniko (sausage) or a package of Soutzouk (Armenian beef sausage). All of these items can be best bought from the butcher shops at Evripidou 41 called Arabian which has been there since 1922. It is right by the Athens Market.
15. Demitasse Cup Sets
It's already a big job to take dinner sets home that is too expensive and fragile to be taken back. Therefore you can get these little white Greek coffee cups. These cups are one of the top things to buy in Athens that come in a range of colours and styles, from classic white to novelty designs. You can get different coloured porcelain sets with even 24k gold decorated with classical Greek images or male and female names over the cups. Therefore be ready to spend a bit extra over these cups.
Read About: Famous Monuments in Greece
16. Greek Coffee
Greek Coffee is a very fine ground coffee prepared in a special coffee pot called a Briki in Athens. Well, it's already assured that coffee is an acquired taste, therefore, be aware of getting some extra packs if you like some refined taste as you won't find it anywhere in the world. It is one of the best things to buy in Athens which is usually served in an espresso-style coffee cup. There is a great shop in the Kolonaki district, Leventi 7, called Mise Yiannis café. There, you'll find the perfect way of Greek coffee's preparation and they have great blends there too. So no worries about what to buy from Athens? When you have the perfect coffee mug ready in the morning.
17. Greek Tea
For all those who have their morning companion as a nice cup of tea, you will find the most popular Greek tea, known as mountain tea, which is made of the dried leaves and flowers of the Sideritis plant (ironwort). There is a wide range of health benefits that remarks it as the famous souvenir to buy-in Athens. Another popular Greek tea is the sage tea that is well-reputed to sharpen memory and produce a sense of well-being in Greek culture.
Visit: Famous Monuments of Denpasar
18. Olive Wood Handicraft
For art lovers, these are the perfect things to buy in Athens which you can get in distinct colours and textures. Handcrafted olive wood products, made on the island of Crete from environmentally harvested old olive trees are one of the best items you can get in Athens. You get a very large range of products made from this incredible wood such as wine stands, honey spoons, olive spoons, lemon squeezers, pestle & mortars, chopping boards, salad servers, butter knives, egg cups and letter racks.
19. Herbs
Have you tried their famous risotto? Wonder from where those amazing touches of light orange colour are taken. That comes from Greek saffron that has been a significant part of the Greek culture for thousands of years. Bring home the flavours of Greece through these popular things to buy in Athens including Greek oregano which is a key herb used to create unique dishes in Greek cooking.
20. Sweets and Confectionary
If you haven't tried it yet go have some, I am sure you'll get the ideas about what to buy in Athens? That can be enjoyed by both the kids and other family members. You can take Baklava which is a diamond-shaped, crisp filo pastry, layered with a filling of walnuts and drenched in an aromatic honey syrup. Other popular favourites include Kourambiedes, a crescent-shaped shortbread, filled with crunchy pieces of almond, dusted in icing sugar, and melomakarona which are golden cookies that your kids will definitely love to drenched in honey syrup and sprinkled with crushed walnuts.
Read About: Beaches to Visit in Kuala Lumpur
I hope you enjoyed the above mentioned top 20 things to buy in Athens. There are tonnes of ideas situated right in front of you just have to explore the right places to find these famous souvenirs to buy in Athens that not only you can give to someone else, but you can also set a remark on your own lifestyle. These are some of the best items you can find in Athens. Rest you can comment in the section below if you have been to this city and found something amazing. Follow our other blogs for.
The post 20 Best Things to Buy in Athens | What Souvenirs to Buy in Athens, Greece appeared first on World Tour & Travel Guide, Get Travel Tips, Information, Discover Travel Destination | Adequate Travel.