Synopsis: Random tests would be conducted on passengers arriving from international flights. The federal government has requested that the individual states install the necessary infrastructure by December 27.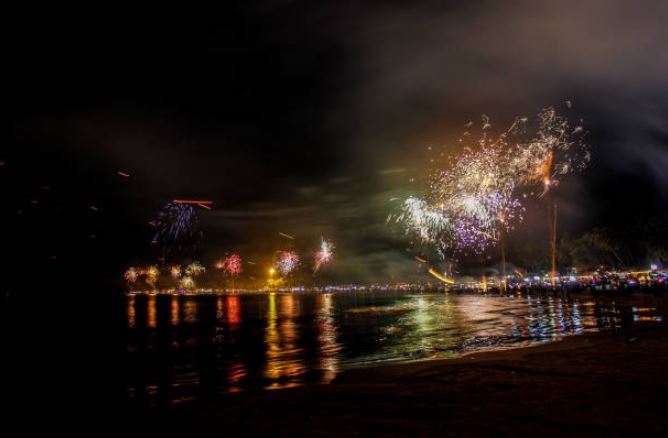 Goa is already packed with beautiful beaches along the coastline, making it a popular tourist destination for a beach vacation. At Christmas and New Year's, these beaches' glitz factor skyrockets. Since COVID began, however, the state has not celebrated the new year with nearly the same fervor as in the past. For the first time since the outbreak of COVID, the state had planned elaborate celebrations to ring in the new year. However, the rapid increase in cases in other parts of the world has once again caused widespread concern. 
Goa has decided to wait until January 2 to implement any restrictions, despite the increasing number of COVID cases in China and other parts of the world. This decision was taken after considering all the related factors. 
The preparation for New Year festivities in goa has already been completed and tourists have already started arriving in the state to end this year on a good note and welcome the next year with much positivity. With so much planning going on, it will be hard for the authorities to keep things under control. Because of this, they decided to keep the celebrations going, and there will be no COVID-19-related travel restrictions.
Goa Chief Minister Pramod Sawant stated that officials would assess the situation on January 3 after presiding over a high-level meeting. He added that people should consciously adopt COVID-19-compliant behavior.
According to Sawant, the relevant authorities have already begun randomly inspecting international travelers arriving in Goa. If reports are to be believed, 2% of foreign travelers arriving in the state are subjected to testing. Also, all international passengers have to show a mandated RT-PCR test report on arrival.
The Chief Minister said the state will follow the Center's directives and that a mock drill will be held on December 27 to assess their preparedness for a coronavirus epidemic.
Goa has urged the public to take precautions as it prepares to celebrate the New Year amid an increase in COVID-19 infections in several nations.
The Center has also asked states to build the necessary infrastructure by December 27 and to randomly test international flight passengers.
The Chief Minister said that his government has asked the Center to give them COVID-19 booster pills.
Goa will likely receive a large number of tourists for New Year's, so the state has urged residents to wear masks to avoid getting infected by this deadly virus in case it spreads in the state.
The post Goa: COVID-19 controls delayed until 2 Jan amid New Year's celeb appeared first on World Tour & Travel Guide, Get Travel Tips, Information, Discover Travel Destination | Adequate Travel.