Synopsis: Kashmir will be hosting the popular saffron festival for three days in the first week of November and the Houseboat Festival in the second week.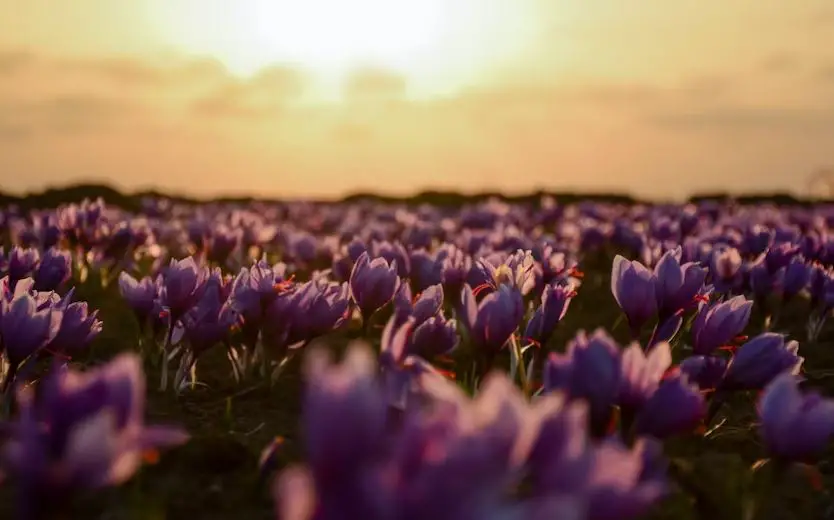 Kashmir is the best hill station in India without any doubt. It will host the Saffron Festival and the Houseboat Festival in November. It will be all about celebrating the rich tradition and culture of the Kashmir Valley during the first two weeks of November. These cultural celebrations are more than adequate justification for a trip to Kashmir.
Tourists and locals alike never fail to flock to the twin autumn festivals. There's no doubt that they bring in a plethora of sightseers from all over the world.
The typical length of the Saffron Festival in Kashmir is three days. The world's most expensive spice, saffron, is grown right here, and you can go visit the fields any time. You can see the harvesting process for this golden spice firsthand and buy some from the farmers yourself. The next time you have guests over for a biryani meal or a bowl of kheer sprinkled with saffron, you will have a fantastic tale to tell.
The Houseboat Festival in Kashmir celebrates the unique traditional shikaras of the Kashmir Valley and how they have helped the tourism industry in the valley grow. The Kashmiri houseboats unquestionably draw numerous visitors from across the nation. Dal Lake shikara rides are always so romantic! This is why Kashmir is the most sought-after destination to visit on a honeymoon in India.
Kashmir has had a lot of visitors this year, and they expect that to continue through the winter. Additionally, Kashmir has made the decision to keep the well-known tourist attractions open all year long.
The post Kashmir: Get ready to celebrate 2 popular festivals this Nov appeared first on World Tour & Travel Guide, Get Travel Tips, Information, Discover Travel Destination | Adequate Travel.