One of the many considerable things that Amsterdam has to offer is the ample range of food markets in Amsterdam. The most outstanding way to get to know the real Amsterdam is to visit one of its many markets. These are the ideal spots to sense the city's exclusive urban rhythm as you mix with the tenant from all walks of life and savor the sound of market sellers plying their trade. Either you're searching for books, antiques, flowers or food, here are the Popular markets to visit in Amsterdam. 
List of Amsterdam Top Food Market
1) Albert Cuypmarkt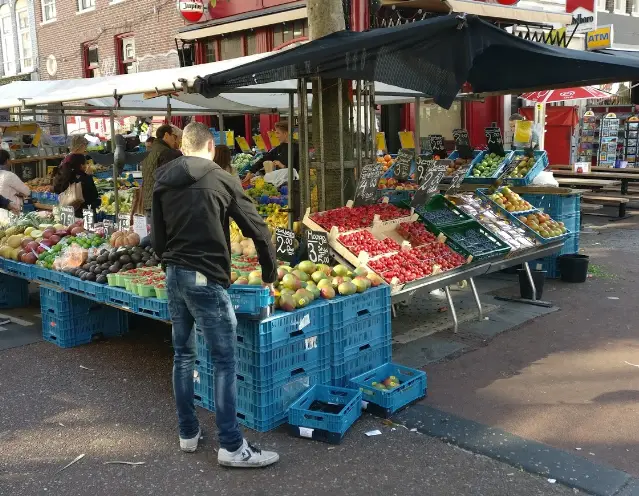 Maybe the most famous market in Amsterdam is Albert Cuypmarkt and it is located in Amsterdam's neighborhood. It is center for pretty much any Dutch snack you craving. It has more than 300 stalls filled with everything starting from Dutch cheese, fruit, vegetables, seafood, spices, clothes and cosmetics. It's a bit touristy, but it's still a great all in one place for fresh fruit and veggies, good-quality seafood, inexpensive flowers, affordable clothing. The market offers hours of captivating buying and browsing, which stands to sell everything from shoes, luggage to fresh and natural vegetables and fish. You'll also find classic Dutch feast like raw herring or warm, newly made stroopwafels. 
Address: Albert Cuypstraat, 1073 BD Amsterdam
Read more: 10 Best Street Food in Amsterdam, Netherlands
2) Dappermarkt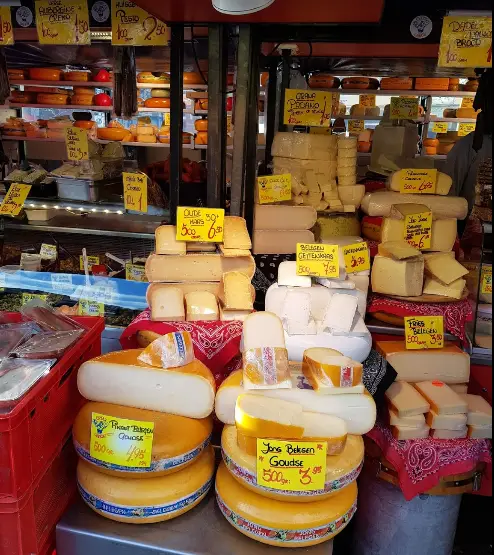 The Dappermarkt is a native region market situated in Amsterdam Oost which is one of the city's most bright and culturally diversified districts. A peppy market in this gorgeous city, this market is for those who want to experience something a bit more native and off track. You'll get to see a real mix of all community here, and experience a lot of international cuisine from the different neighborhoods. The Dappermarkt formally became a marketplace 100 years ago. It has kept its prestige as Amsterdam's most economical and multicultural markets. There is a gigantic diversity of products and sellers in the market
Address: Dapperstraat 279, 1093 BS Amsterdam, Netherlands
3) Lindengracht Market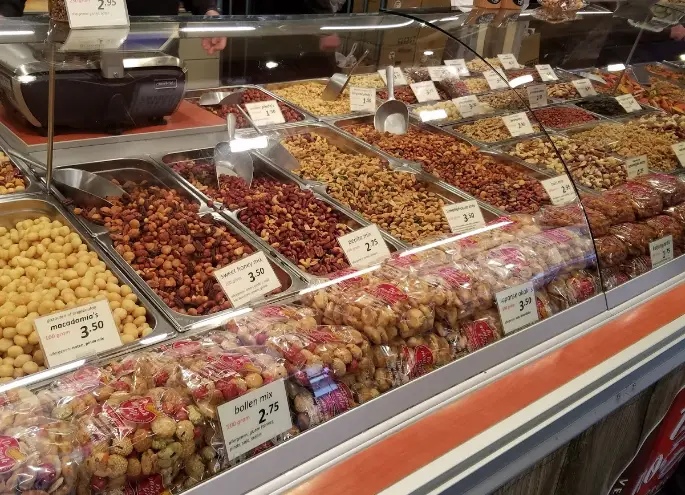 This Market in Amsterdam offers customers a wide range of products, containing fresh and natural fish, countless cheese stalls, gourmet goods, along with clothing, homeware, and classic goods. Visit there on Saturday morning so that you can resist the busy afternoon period. It has More than 900 meters long with about 230 stands. Lindengracht Market is an admirably native affair selling raw and natural produce, including seafood and a grandiose array of cheese along with Dutch elegance including stroopwafels, flowers, clothing, and homewares. 
Address:  Lindengracht, 1015 JX Amsterdam
Read more: Best Chinese Restaurants in Amsterdam
4) Noordermarkt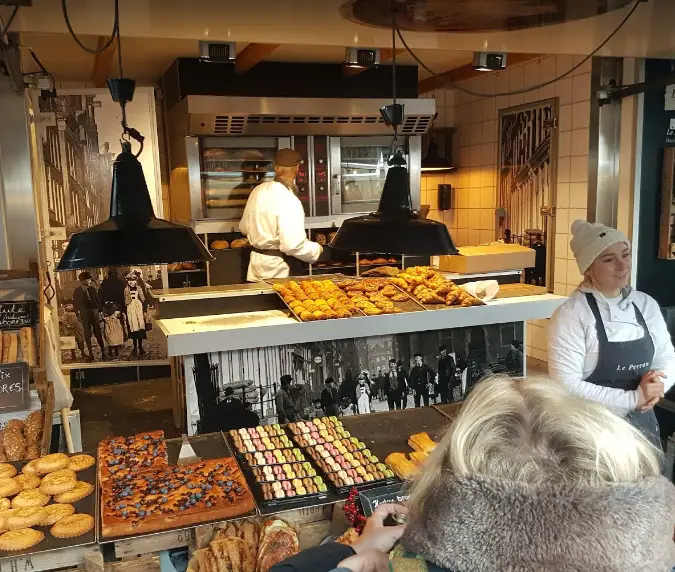 In the middle of the Jordaan, this Market involves native farmers and their fresh and natural organic products. You can definitely buy some local yummy honey and cheese along with various classic goods. Winkel 43 is the one place particularly that attracts both locals and tourists. People say that you can find one of the best apple tarts here in Amsterdam. The Farmers Market is so famous that it draws large mass not only from the Jordaan but also from the entire city. The clients come here from distant cities in the Netherlands, for buying healthy products
Address: 1015 NA Amsterdam, Netherlands
5) The Food Department
With 14 food stands spreading over, The Food Department which is a newly opened famous food market in Amsterdam provides amazing quality food from varied civilizations that symbolize the energetic and diverse city of Amsterdam. Along with food stands, the Food Department has three cultured bars that offer a devastating glimpse of the city.
Address: Nieuwezijds Voorburgwal 182, 1012 SJ Amsterdam
Read more: Best Christmas Markets in Amsterdam
6) Foodhallen
Situated in the lavish and gorgeous De Hallen cultural structure in Amsterdam's neighborhood, It is a high-class domestic food market and bars serving up a range of high-end street food and beverages in remarkable surroundings. Head here for lunch, dinner, delightful snack or an excellent burger in between
Address: Bellamyplein 51, 1053 AT Amsterdam
7) Nieuwmarkt
The Nieuwmarkt has been an Amsterdam food market from the 17th Century as farmers would come to sell products from their stalls in the market. Every Saturday, the central square in Nieuwmarkt organizes a small market entirely filled with organic produce from natives. It is quite smaller when compared with other markets, but the quality is just as good as any other famous market.
Address: 1012 CR Amsterdam, Netherlands
Read more: Best Things to Do in Amsterdam at Christmas
8) Waterlooplein Market
Waterlooplein is the best flea market in Amsterdam. The market is located in the middle of the city, providing visitors an opportunity to get a range of snacks, secondary use clothes, and classic treasures. Here you can find a tremendous Vietnamese spring roll stand.  One of the amazing and amicable places in the heart of Amsterdam. You can endlessly stroll, look and possibly purchase
Address: Waterlooplein 2, 1011 NZ Amsterdam, Netherlands
9) Neighbourhood Market
An enterprise popular amongst Amsterdam foodies. This market is a gathering place for butchers, bakers, cheese makers, sandwich heros, cake lovers and more, all making impeccable and overwhelming dishes. The Neighbourhood Market is a  place where the stalls spill out of buildings and crowds of food fans build an amazing native vibe.
Address: Pazzanistraat 37, Westergasfabriek, 1014 DD Amsterdam
Read more: Best Beaches in Amsterdam
10) Ten Katemarkt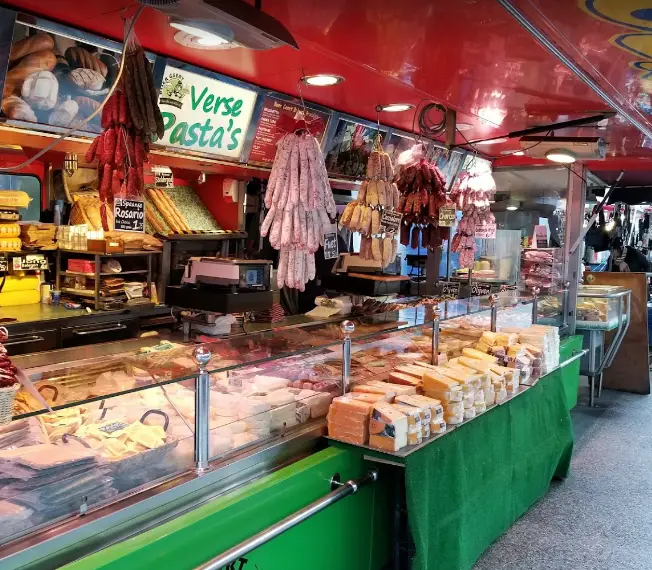 This is the place where many Amsterdammers love to buy their groceries. Food is definitely the real star in Ten Katemarkt as they offer affordable meat, fish, fruit, and veg. But there are also stalls selling home basics, clothes, and electrical items. Some remarkable cafés and a considerable group of exceptional restaurants can be found in and around the area
Address: Ten Katestraat 34, 1053 CC Amsterdam, Netherlands
So these are the best food market in Amsterdam. You can plan according to your comfort. I hope you love this article as I have tried to provide information regarding some famous markets in Amsterdam to you as per your concern and kindly share your views in the comment section.
The post Don't Miss 10 Best Food Markets in Amsterdam appeared first on World Tour & Travel Guide, Get Travel Tips, Information, Discover Travel Destination | Adequate Travel.