Synopsis: From August 1, the French government has removed all Covid-19-related restrictions for tourists arriving from the UK. Brits can now visit their favorite French locations without restriction as France recently repealed its previous Covid entry regulations.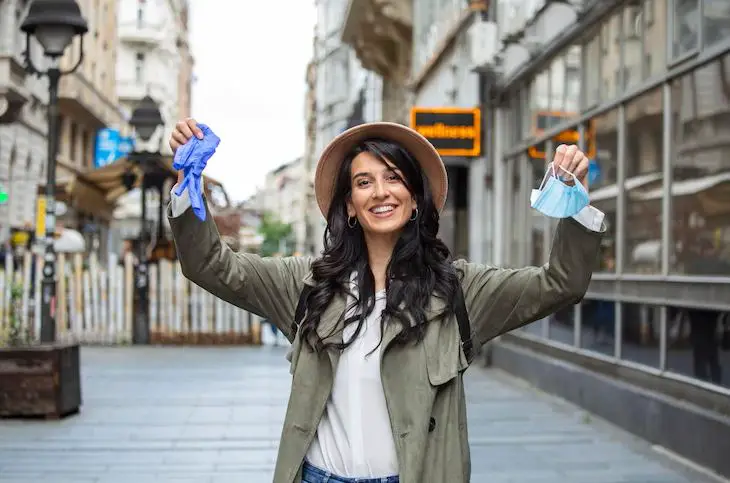 France's pristine beaches, romantic wedding venues, and world-class food items continue to attract Britishers this summer too. There are so many famous tourist attractions in France that become favorite destinations among Britishers. If you are a British citizen planning a trip to France, familiarise yourself with the country's most recent travel and entry regulations to ensure a hassle-free trip.
The good news is that there is no longer any pre-holiday administration because France eliminated the final Covid entry requirements earlier this month.
Do you need a booster?
According to the latest Covid-19 update from the French government, British citizens can enter the French boundaries and visit all the beautiful locations in France without bothering about the status of their booster jab from 1 August. It is no longer mandatory to have a booster to visit France, but firstly visitors have to get their tourist pass to enjoy their vacation to the fullest.
The same rule applies to all visitors traveling between metropolitan France and the French overseas territories. 
Are face masks necessary?
Previously, face masks have also been considered necessary for the safety of visitors. However, according to the latest updates, it is no longer necessary to wear facemasks either. But it is still strongly advised that they be worn in hospitals, care facilities, and public gatherings if you are a vulnerable person.
Latest passport requirements to visit France:
Aside from the COVID-19 regulations, visitors need to check whether their passports fulfill the latest travel requirements or not.
According to the revised regulations, your passport must be no older than 10 years from the date of entry into the country. Furthermore, the passport needs to be valid for at least three months after the day you intend to depart.
Verify the passport's issuance date before making travel arrangements. Your passport's expiration date may have been extended by additional months if it was created before October 1, 2018.
The post France revised entry rules & policies for Brits arriving for holidays appeared first on World Tour & Travel Guide, Get Travel Tips, Information, Discover Travel Destination | Adequate Travel.