Monuments of Ghana are an important feature that tourists should not miss. Majority of them tell stories of oppression, survival, and ingenuity. In West Africa Ghana is one of the most progressive countries. Ghana is recognized globally for its unique cultures, particularly the Kente and it is located along the Atlantic Ocean and the Gulf of Guinea. Ghana also played a major role during the trans-Atlantic slave trade era. The Ghanaian government has done a good in preserving some of these historic monuments and relics. From top monuments in Ghana that are now part of UNESCO World Heritage sites to ancient tribes, it has a lot of historic sites that bring up some strong emotions. If you love antiquities, plan to visit the following most important monument to visit in Ghana:
List of Monuments in Ghana 
1. Cape Coast's Castle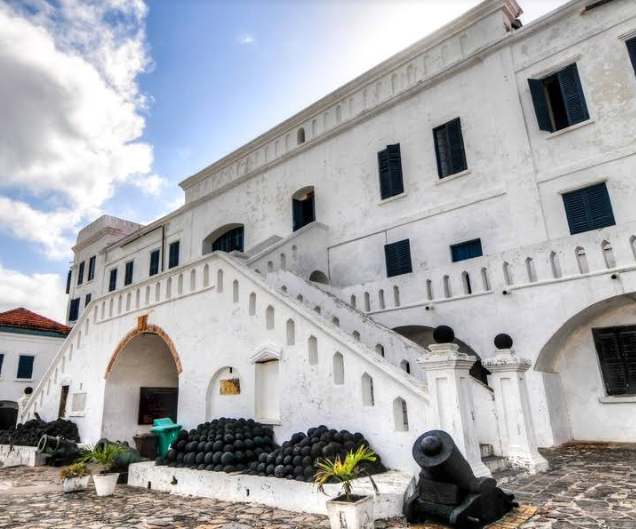 Dates back to the 17th century, Cape Coast's castle is located in a historic fortification. By the Swedish Africa Company, the first fortress on the site was built although, by Ghana's British colonial rulers,  this was soon extensively rebuilt. During the 1950s, this popular monument of Ghana was converted into a museum. The current collections cover architectural history and photography, archaeology, and ethnography following Ghanaian independence. A bookshop and gift shop are available and complete the main attractions.
Discover: What Taipei is Known For
Address: Victoria Road, Cape Coast, Ghana, GH, Africa
2. Elmina Castle (St. George of the Mine Castle)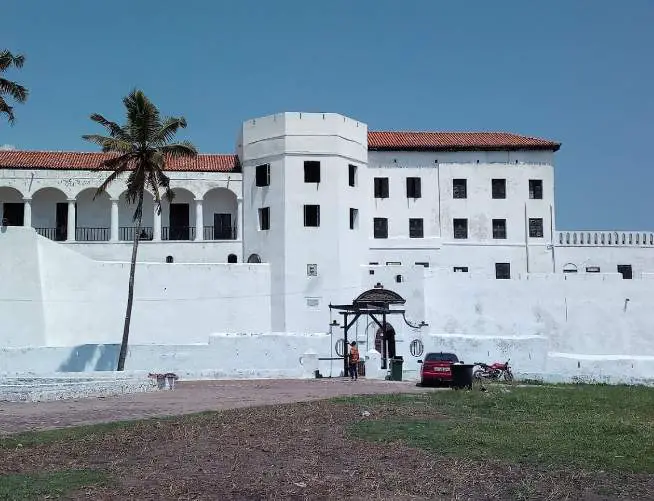 Dates back to the 15th century, Elmina Castle is closely tied in with the region's colonial legacy. This historical monument in Ghana was once a slave trade operating from this region. Indeed, it is the oldest European building in Ghana as well as in the entire West Africa region. From a state of ruin, recently rescued, over the centuries the onsite visitors center houses a collection of various photographs of Elmina Castle. From these, as well as how the architecture of the region has developed, visitors can get a good sense of Ghana's colonial history. A guided tour is also available here.  Within the complex restaurant and bookshop are also housed
Address: Elmina, Cape Coast, Ghana, GH, Africa
3. Osu Castle (Fort Christiansborg)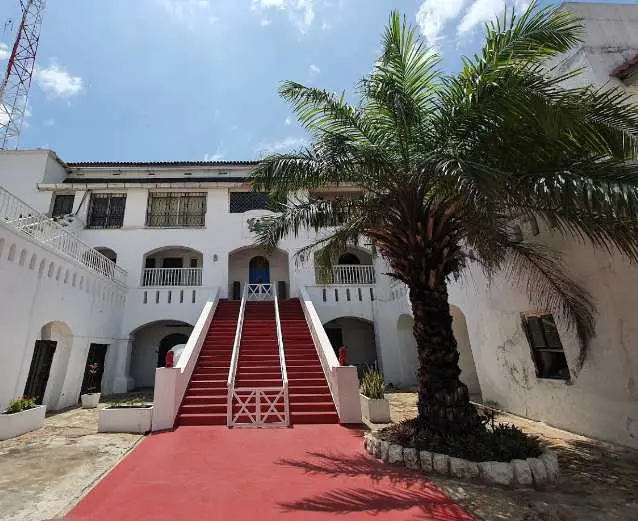 Osu Castle is also known as Fort Christiansborg. Since its earliest construction in 1661, it has variously been under the control of the British, Dutch, and the Danes. Between the Gold Coast and Europe, an important historical monument in Ghana was primarily built to facilitate trade with everything from brandy to muskets being exchanged for gold and slaves. Osu Castle is now the seat of the Republic of Ghana's government. From the exterior only, this attraction can be viewed.
Visit: Best Theme Parks in Taipei
Address: Accra, Ghana, GH, Africa
4. Fort Prinsensten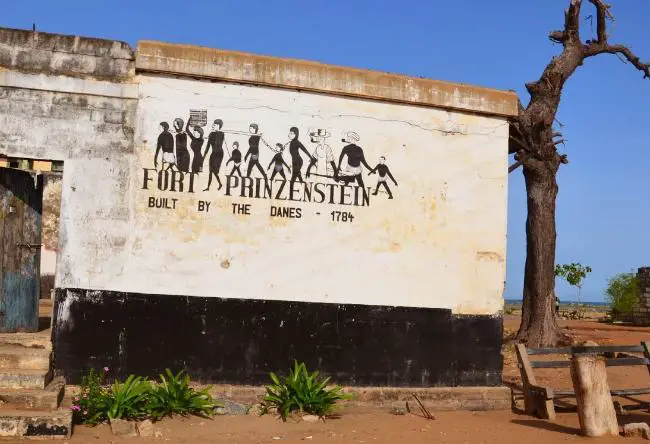 Danish-Norwegian colonists built this Fort Prinsensten. It was built to be a military stronghold and one of the reasons built this place is to make sure that other European countries like Italy, France, Germany etc. couldn't easily do trade in the region. Slaves and some of the goods like gold and ivory were just  exported from Ghana and exported to Danish-Norwegian islands in the West Indies. Later on, this old monument in Ghana was put into action as a prison. During the 1980s, the encroaching seas resulted in a fair amount of structural damage
Address: Keta, Ghana, GH, Africa
5. Independence Arch at Accra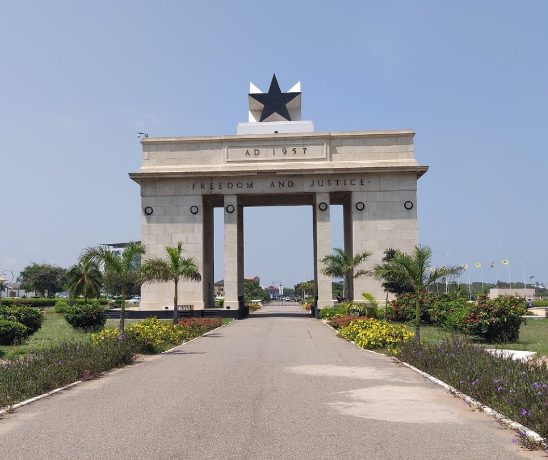 The Independence Arch is one of Accra's unmissable landmarks and iconic monuments in Ghana. The arch looks remarkably like a stark version of the Arc de Triomphe in Paris, topped off by a large black star. At the northside of Independence Square, it is located. The site has become something of an iconic symbol of the city and place of many official celebrations and parades.
Get: Best Cities in Taiwan to Visit
Address: Accra, Ghana, GH, Africa
6.  Kwame Nkrumah Memorial Park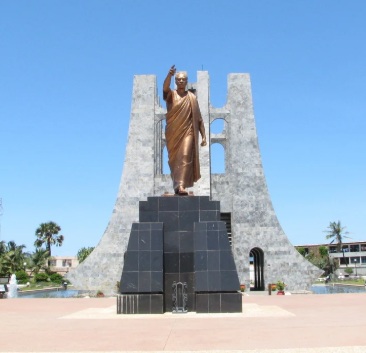 The Memorial Park is dedicated to the life of Ghana's first President, Osagyefo Dr. Kwame Nkrumah. This famous monument in Ghana is used for a variety of state ceremonies. Held in March each year, these include Ghana's Independence Anniversary celebrations, which always attract large crowds of spectators across the globe
Address: Accra, Ghana, GH, Africa
7. Kintampo Waterfalls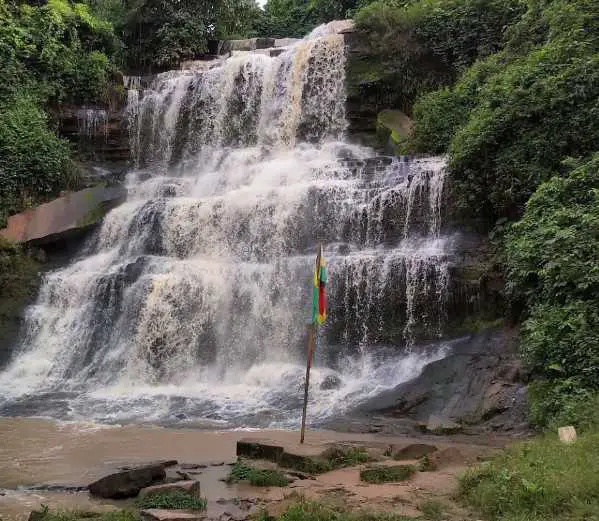 The Kintampo Waterfalls is located a short distance off the road between Mole National Park and Kumasiare. It is seen as the best of their kind in Ghana.  Two levels of rock steps, the falls drop some 70 metres / 230 feet down. This spectacular natural monument in Ghana offers the perfect place to have a picnic or simply to cool down, whilst enjoying the surrounding scenery and taking in some breathtaking views.
Discover: What is Shenzhen Famous for
Address: Ashanti, Ghana, GH, Africa
8. Wa Naa's Palace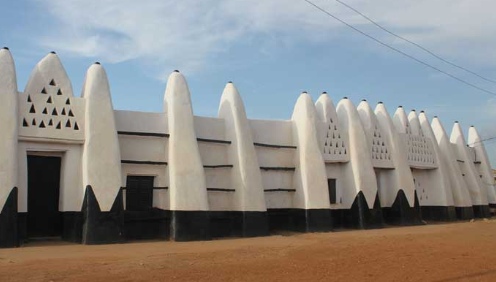 Wa Naa's Palace  is traditionally occupied by chiefs of the royal Wa family. Since the death of the last chief, Naa Morori Bondiri in 1998, this 19th-century palace has remained unoccupied. Within the palace began in early 2009, restoration work on the various compounds, with expectations that a new Wa-na can be found to take up residence once again. It is the best monument in Ghana.
Address: Wa, Ghana, GH, Africa
9. The Traditional Buildings of The Asante Kingdom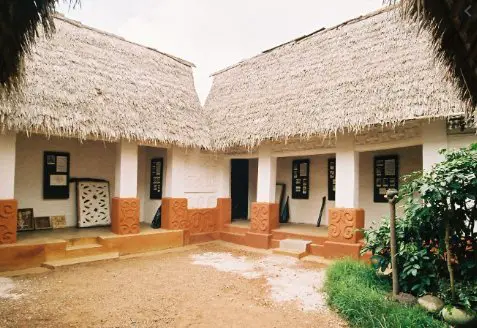 The Ashanti Kingdom was a great force to reckon with in the 18th century and still remain influential to this day in Ghana.  They ruled a vast area of present-day Ghana before the arrival of the Europeans in 1806. This historic monument in Ghana contains thirteen houses built by the Asante Kingdom. A significant number of the Asante buildings were destroyed during the European reign. They were recognized as one of the two UNESCO World Heritage Sites in Ghana in 1980. These buildings consist of clay or mud walls and roofs made from woven palm branches. They have a geometrical design embellished with stylized animal emblems.
Read More: Famous Monuments of Colombia
Address: N/A
10. Jamestown Lighthouse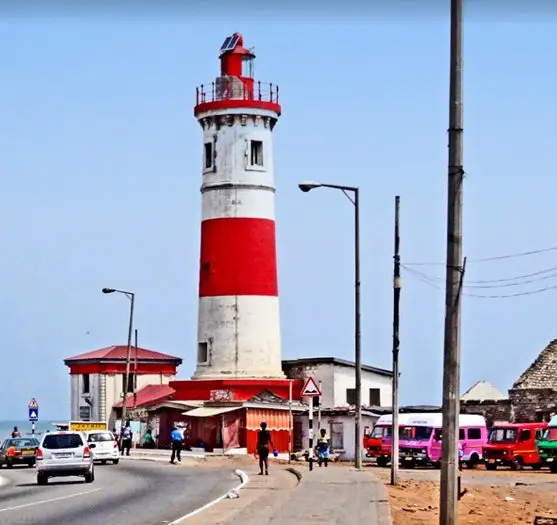 This historic town, Jamestown, is one of the two oldest districts in Accra. The second is Usshertown. As early as the 17th century, Jamestown already had communities. It already had heavy development by the end of the 19th century. As a great fishing harbor, Jamestown remains useful today. The area has witnessed a tremendous population growth over time. The most prominent structure of Jamestown is the lighthouse.  As early as 1871, the original structure is the handiwork of the British. The Jamestown lighthouse has an imposing height of 28 meters. From the summit, you will get a bird's eye view of the Ussher Fort, the Bukom district, and the James Fort. Jamestown is one of the important historic sites in Ghana and a popular tourist destination 
Address: 600 Bruce Rd, Accra, Ghana, GH, Africa
Don't Miss: Famous Monuments in Cairo
So far we have discussed the best monuments in Ghana, which contains the proper information regarding all the most visited monuments in Ghana. I hope you might have loved reading this article and if you love to know more about Ghana then kindly head to our other articles as well which will help you to get knowledge about.
The post Most Visited Monuments in Ghana l Famous Monuments in Ghana appeared first on World Tour & Travel Guide, Get Travel Tips, Information, Discover Travel Destination | Adequate Travel.