Taipei is a capital city of Taiwan that has maintained its metropolis image among the whole world but the interiors of the city are moreover like a Japanese colonial city that has some of the incredible architectures and huge markets. You can find yourself completely immersed in their lives as the generous natures of every citizen here is a remarkable feature of Japanese cultural family upbringings for which Taipei is popular. You must explore their extremist zones where you can find the serene mythological temples and lead you to the beaches that display the most fun parties and modern life cultures of the city. Here I mention the top 10 reasons that answer what Taipei is popular for? For your easy travel explorations.
List of Top 10 Reasons Taipei is Famous
1. Historical Monuments
Taipei looks like any other busy metro city of Taiwan but the famous monuments in this city are the main attractions that make the difference. Taipei is famous for the Chiang Kai-shek Memorial Hall where Taiwan's former dictator seated and cast out his statue in bronze, smiling out at Liberty Square. Along with that, you can see the change running into the nation through the National Human Rights Museum where all the ancient political prisoners are reconstructed. The Red House also reminisces the rich historic past of this city inside their beautiful octagonal building and the Zhongshan Hall will show you the history when China accepted Japan's WWI surrender. All this creates a perfect hotspot for any history lover to explore Taipei's history. 
Read More: popular food in Taipei
2. Museums
Besides monuments, the best way to live up the past of any city is their precious museum. Su Ho Paper Museum is Taipei's famous hotspot for a monochromatic and lovely space which is filled with all the whites, creams and beiges of soft paper fibres for displaying different times and stages of Paper in this city. Another best building you can visit is the Miniatures Museum which is filled with fascinating mini versions of houses, dolls and many more historic people. It feels like you are peeking through the windows of these intricately made doll's houses that are so realistic.
Visit: Best Theme Parks in Taipei
3. Music
The city's art is usually displayed through the various art museums or artists that can promote any culture of the city through their art. But Taipei has a very different way to promote their culture. You will find distinct groups in Taipei's music that will eventually decide what kind of artist you follow. National Concert Hall is the top place which is now even the most visited place in Taipei Taiwan, that has a collection of Pop culture. Taipei Arena is also the best place to register the Taiwanese pop acts. Whereas the Pipe Live Music Riverside warehouse pumping with everything from techno to hip hop can be your personal favourite due to their modern approaches.
4. Technology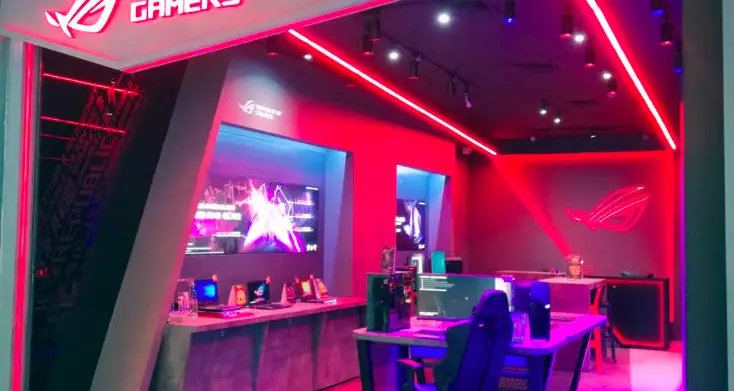 If nothing amazes you in Taipei you can find the top latest items being sold in the markets for Taipei is most popular for. Acer and Asus are two of the world leaders in laptop production and with these two giants of the industry in Taiwan this city produces some of the huge percentages of the world's computer components, and it's not too far behind on peripherals and hardware.
Get: Best Cities in Taiwan to Visit
5. Noodles
If you are wondering What is Taipei famous for? Then try some slurpy noodles of this city which will be a spectacular experience of your life. The most famous food is beef noodles in this city which is served with a slight difference in taste at every food place in Taipei. Since the competition is to create the tastiest bowl that is fierce, and thus the standard and quality of this dish should be very high here. The Niu Ba Ba restaurant that sells the most expensive beef noodles in the world can easily make you realise that.
6. Seafood
A city which has some of the beautiful ports of Taiwan has to offer some of the splendid seafood cuisines that make this city famous in the entire world. You can explore this island with a thriving fishing industry that has some of the world's finest seafood making this city a must-try place in Taipei. In fact, seafood is so famous that you will get hundreds of seafood restaurants in Taipei City alone. You can fall in love with their oyster omelette.




7. Beaches
With seafood, it's evident that you will get all the best sunshine over the sandy shores that makes this city famous among all other states of Taiwan. Beaches such as the Laomei and Fulong in Taipei are the perfect stretch of golden sand that offers some of the best beach activities and sand arts that states Why Taipei is famous. You must visit these beaches for the full family vacation that includes everything ranging from parties to relaxing near the shores. 
Discover: What is Shenzhen Famous for
8. Night markets
The whole world is fascinated with the night market culture spread all across Asia, but none are quite the same as those you'll find in Taiwan. You can find every necessary item ranging from Food, clothes, oddly shaped cakes, toys, and games here at very low prices. The night markets are Taipei's famous places to visit among the travellers who can shop and explore all the local vibe of this city that are alive inside these night markets.
9. Tallest Building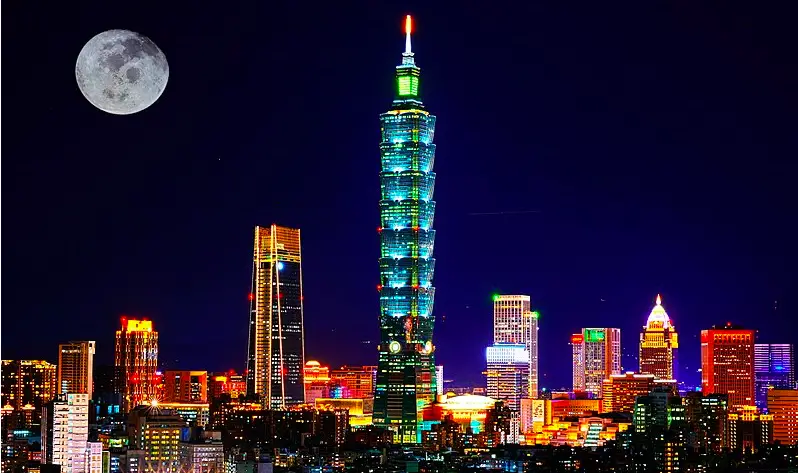 When you wonder what can be the main attraction that makes Taipei famous all around the globe then you can't move ahead without getting this feature into the line. The tallest skyscrapers are like the medals to the city and the high tech world of Japanese and Chinese culture always tends to bypass the west. In fact, that was evident until the completion of the Burj Khalifa in Dubai. Because the tallest building was in Taipei from 2004 to 2010 called Taipei 101 but now it's currently ranked as the world's 5th tallest building and is the tallest in Taiwan overall hence you must explore such greatness of this city. 
10. Tea and pearl milk tea
If you miss this you are missing the most important things of Taipei's culture. It's not just the tea, this is the whole experience of its history which took this extraordinary approach to make a tea that has the pearl milk for its attraction. Some of the world's most sought-after teas and connoisseurs from across the globe come here to experience this pearl milk tea, or what some call bubble tea giving you all reasons for which Taipei is famous for. it was invented in the '80s here but "discovered" by the rest of the world recently is fast becoming a favourite all over the world.
Don't Miss: Famous Monuments in Taipei
Hope you enjoyed these top 10 reasons that tell you why Taipei is famous? And the best scenic beauties of this city that are hiding as the substantial gems. You can explore a lot of places to visit in Taipei through the crisp guide as par. Hence follow along with our other blogs for more info regarding incredible cities like this and do comment below if you like this article.
The post Discover What Taipei is Known For | Why Taipei is Famous For appeared first on World Tour & Travel Guide, Get Travel Tips, Information, Discover Travel Destination | Adequate Travel.