Antalya is the port city of Turkey that is famous for its refreshing coastlines and the delicious foods they serve. This city is known as the 'Turquoise Coast' of Turkey due to its blue waters. There are numerous places here that are filled with the delicious cuisines of Turkey and Antalya's own dishes. You just have to discover their perfect names of these popular foods in Antalya too and decide what you prefer to enjoy among the wide array of Turkish delicacies. Here I mention the 10 best foods to eat in Antalya that are not only delicious but very affordable in terms of prices. Just follow along this tasty list given below.
List of Foods to Eat in Antalya 
1. Gozleme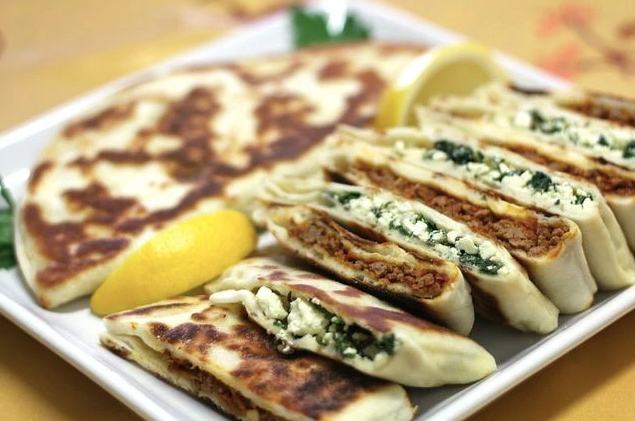 These are generally referred to as the Turkish pancakes but you can enjoy some delicious stuffing inside these crepes too. This is one of the best street food in Antalya that is cooked on an open outdoor grill and comes with the different varieties of filling such as cheese, potatoes, spinach or keema (chopped meat), and they're always served with a salad of tomatoes, cucumbers and parsley. So don't miss out this 'cheap thrill' of Antalya while being on the Turkish streets.
Read More: Why the Maldives famous For
2. Grilled Meat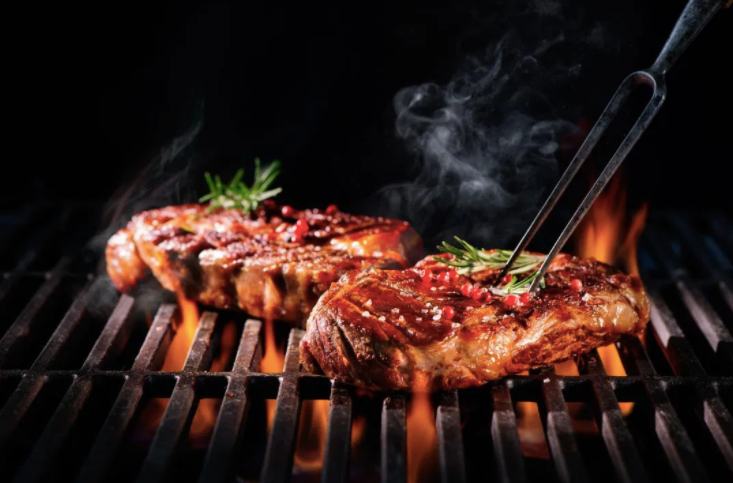 Turkish cuisines are always rich in meaty preparations. You can find tonnes of varieties of food in Antalya that are prepared in different manners from the same kind of meats. You can try the grilled specialities such as Kuzu tandır (slow-cooked lamb) or roasted veal with iç pilavı (rice with currants, nuts, and chopped liver). These are juicy and proteinaceous meals that will always fill your stomach and heart with love and tasty food. You can try these dishes at 7 Mehmet restaurant that sits on a beautiful hill that overlooks the famous Konyaaltı Beach of Antalya.
Read more: 
Read more: Beaches to Visit in Antalya 
3. Borek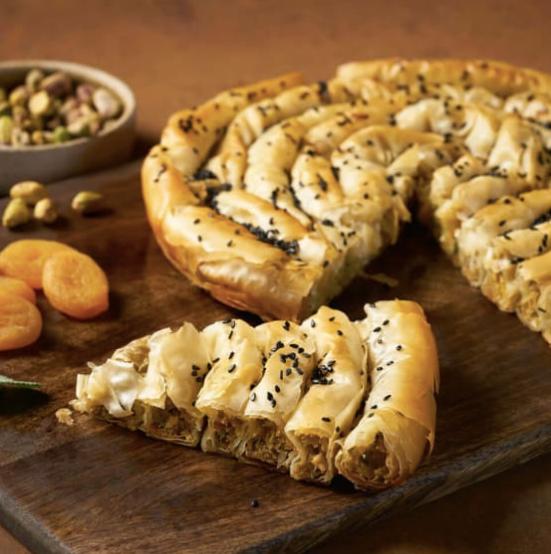 You might have tried a lot of pastries from around the world but the extraordinary Turkish Börek of Antalya is the best savoury pastry you can have, that is filled with various ingredients and baked to crispy perfection.The main secret for making such famous food of Antalya lies in the super-thin hand-rolled dough that is later filled with minced meat, cheese or topped with powdered sugar as a sweet treat. You can try these delicious treats as Börekçi Tevfik in Antalya.
Read More: Why Denver is famous
4. Turkish Ice cream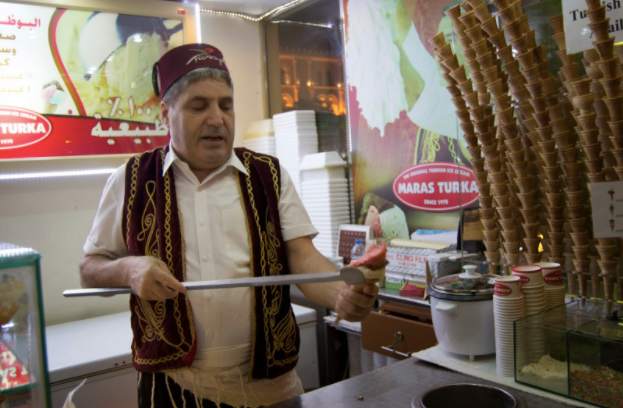 By far now the whole world is known with this Turkish ice-cream game where you can barely lay your hands over the cone they provide you and then play along with the scoops of these ice creams being poured and then taken away skillfully. These are one of the popular foods to try in Antalya that is made from fresh goat's milk, creating a thick consistency that really hits the sweet tooth spot of every person. You can have distinct flavours in these ice creams ranging from Caramel, melon, sour cherry, almond, pistachio and so on. You must visit Akdeniz Dondurma for trying this sweet Turkish treat.
5. Shish kebab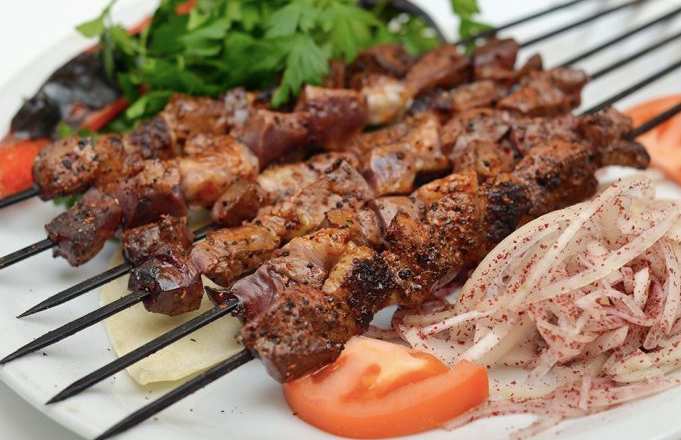 How can you leave a Turkish city without having the famous kebabs? These spectacular delights of Antalya are cooked up from köfte (meatballs), lamb, and chicken meat on skewers until they reach their juicy best. These are some of the versatile top foods in Antalya, Turkey that can be filled inside the bun for making a sandwich or eaten as a starter meal before having heavy meat curries. You must try the shish kebabs from Şişçi Ramazan that are extremely creamy and textured with juicy spices of Antalya.
Read More: Why Kochi is Famous
6. Yenge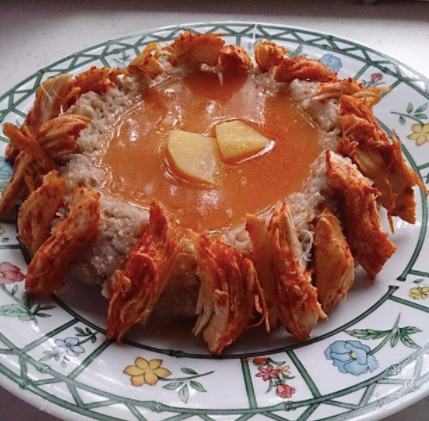 These are mouth-filling sandwiches with melted cheese, salami, sausage, Sucuk, tomatoes, and pickles, accompanied by French fries that you can consume best at Evren Büfe restaurant in Antalya. Such best-known foods in Antalya are a popular delicacy that you must eat during your lunch or breakfast to experience the best taste from this port city of Turkey.
7. Chicken wings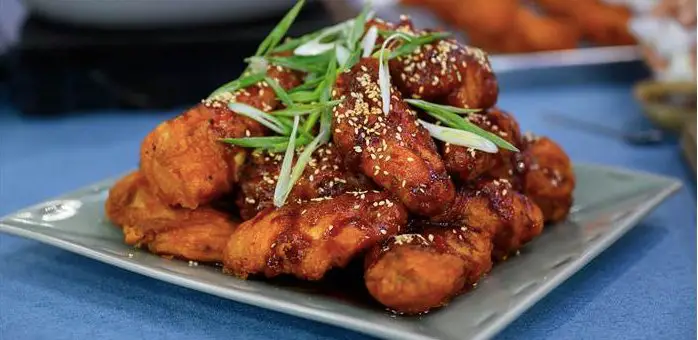 There are a lot of tasteless chicken wings in town that are highly famous just due to their outer crispy batter. But you will find special sauce infused and marinated inside these special chicken wings that are the must-try food in Antalya, and visitors have become quite fond at Kanatçı Ali Asker's chicken wings that were just the beloved hangout joint for the locals before.
Read Ab0ut: Monuments in Berlin
8. Paça soup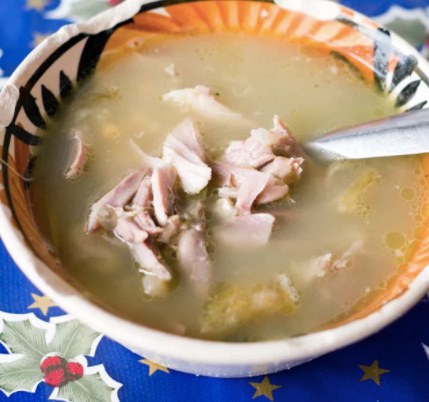 This food to eat in Antalya is an acquired taste because it's composed of broth, sheep's brains, head or foot meat and lots of herbs that are slowly simmered over low heat to embellish each and every flavour of meaty dishes. This dish is even considered as the prime Turkish cure for a hangover that's why most of the joints serving such cuisines are opened in the early morning. Just like Paçacı Şaban that creates the best Paca in all Antalya.
Read more: best thing to buy in Antalya
9. Grilled chicken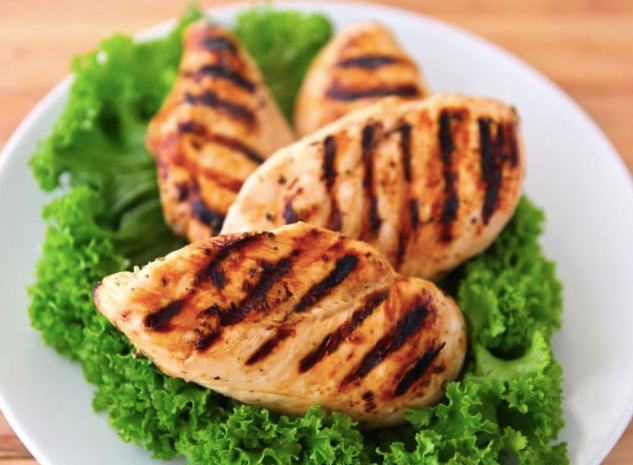 There are various types of meat available in whole Turkey as I already said that is famous for their juicy flavours Similarly these roasted chickens enlists its place among the best foods in Antalya Turkey due to smoky flavoured with the perfect company of buttery rice or bulgur. The chickens are roasted perfectly over the charcoal at this Parlak Restaurant which even cost you much lesser than other high-end meat joints of Antalya.
Discover: What is Shenzhen Famous for
10. Pide Salonu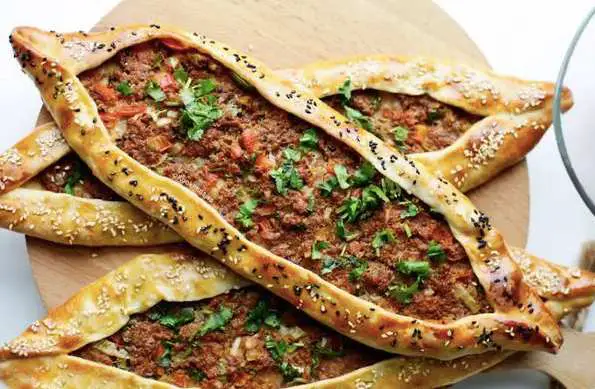 Pide is the Turkish version of pizza which has a thin flatbread baked in a special oven and topped with meat, vegetables and cheese. The shape of the pride is long and thin, but nowadays some places also make round ones. These are the best Cheap food to try in Antalya that is sold over the streets for just 5 lire for a simple cheese topping and more prices for more toppings, especially of different meats. This is a must-try food in Antalya that is very popular among various travellers visiting this city.
Don't Miss: Why Antalya Turkey is Famous
Hope you enjoyed this delicious food tour of Antalya that infuses the juiciness of Turkish cuisines and freshness of its port inside all of their top food to try in Antalya that is very affordable and delicious. Head to our other blogs for more info regarding this beautiful place and comment in the below sections if you liked this article.
The post 10 Best Foods in Antalya | Famous Foods to Eat in Antalya, Turkey appeared first on World Tour & Travel Guide, Get Travel Tips, Information, Discover Travel Destination | Adequate Travel.