Antalya is the best port city of Turkey that has some of the best historical monuments all laced up near the best beaches in Antalya that embellish every aspect of this city through their refreshing vibes and carefree cultures. You can find tonnes of fun beach sports, luxurious hotels and cheapest street markets filled with adorable souvenirs. But finding the perfect beach in Antalya is important as due to major tourist attraction hotspot for beaches this city has some of the busiest beaches and some calm isolated shorelines hence follow along with the given below list of top 10 beaches in Antalya that are described with every detail to completely aid your vacations. 
List of Beaches to Visit in Antalya 
1. Çıralı Beach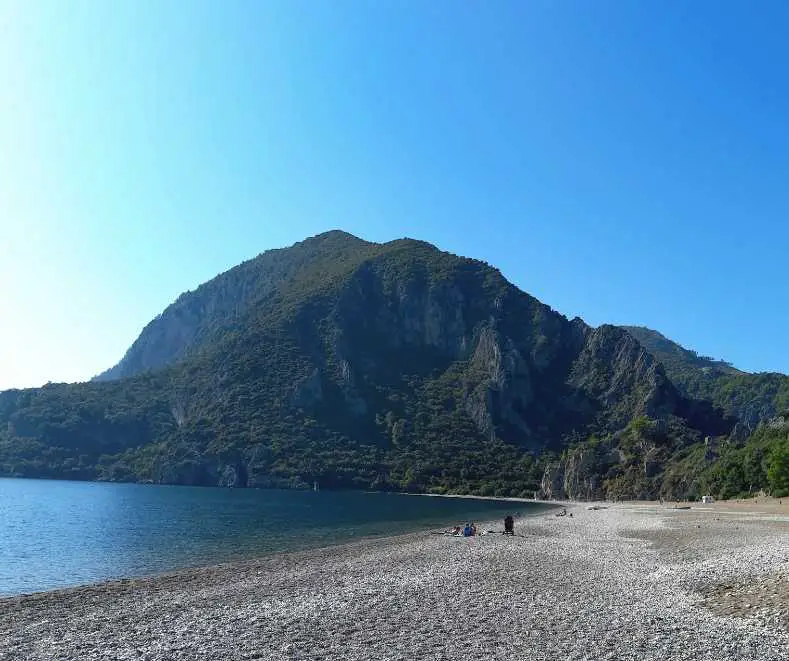 If you prefer seclusion on your trips then visit Çırali beach of Antalya that is well known for being the most beautiful secluded beaches on the Mediterranean coast of Antalya. The Çiralis beach is the sandy beach in Antalya that offers flaming rocks or the rocks that burn constantly on a mountainside at the north end of the village along with scenic seashores surrounded by the crystal clear water of the sea.
Read more: Famous Haunted Places in Amsterdam
2. Adrasan Beach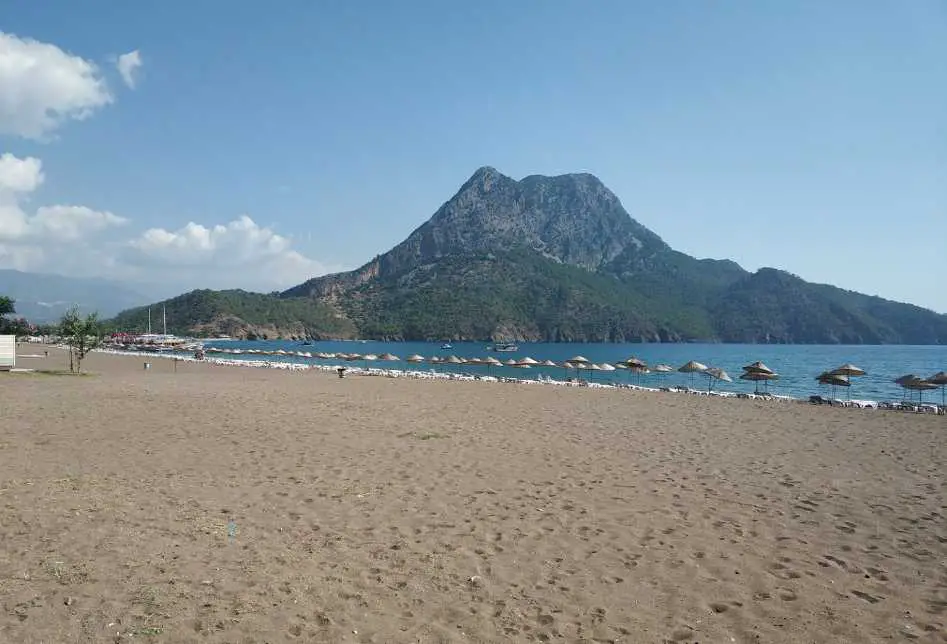 This beach lies at the backdrop of Kemer's historic landmarks. Adrasan Beach is one of Antalya hidden treasures that has one of the best entertainment and provides quaint bungalows with guests friendly staff. This is the famous beach in Antalya that can provide you with a simple getaway for the most luxurious hotels of Antalya.
Read More: Monuments in Antalya
3. Alanya Doğu Beach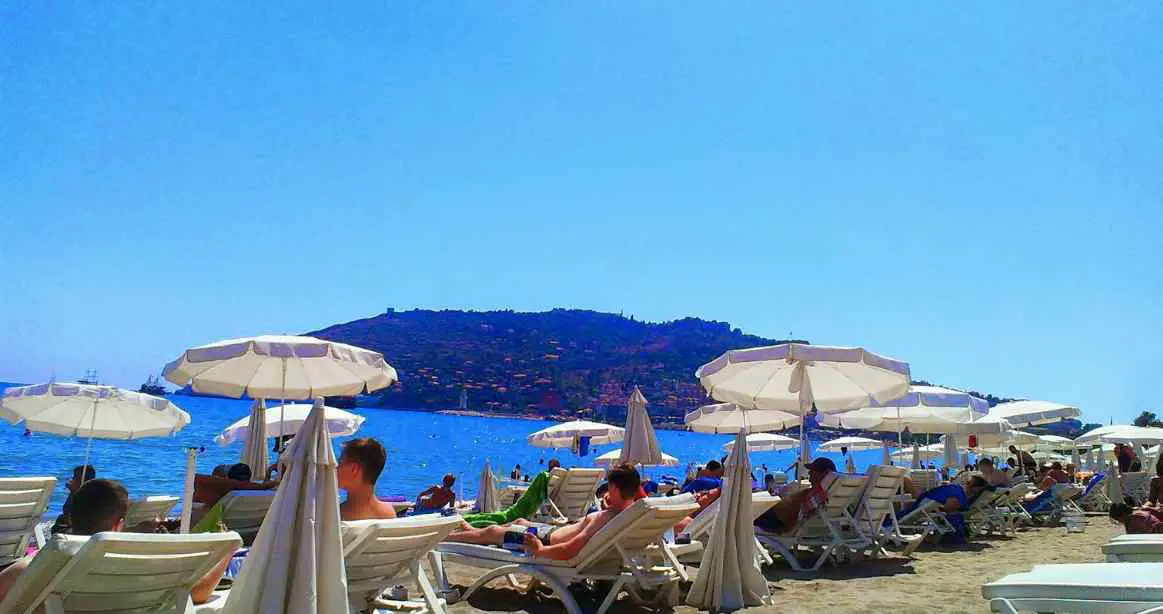 This beach is a  long stretch of 40 kilometres island that lies in the southern province of Alanya, Antalya Alanya. The Alanya Doğu Beach begins on the Alanya Peninsula, stretching down the coast to the Gazipaşa region. This beach is the most popular beach in Antalya that has the best activities in water sports and relaxing hotels near the beautiful shoreline of the beach.
Read More: Monuments of Chile
4. Kleopatra Beach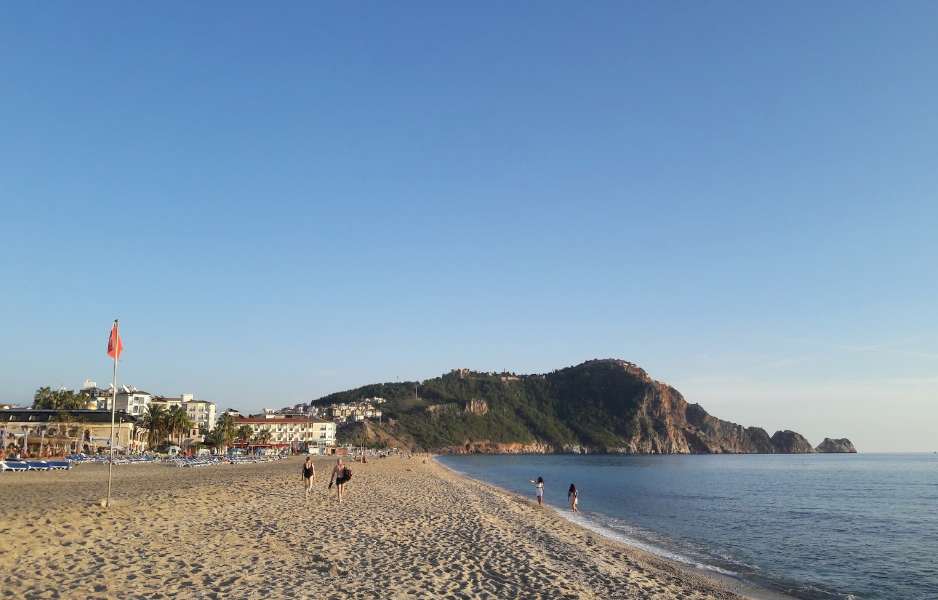 Well, you can guess the best quality of this beach in Antalya that is named after the most beautiful lady of Roman Times. This is one of the most-visited beaches in Antalya Turkey that has free access to every natural beauty of Antalya. Therefore, Cleopatra Beach is always filled with tourists who enjoy this blue-flagged beach with its clear blue, Mediterranean waters rushing towards the shore and this beach is also free for the locals making it among the most favourite of the locals of Antalya.
5. Olympos Beach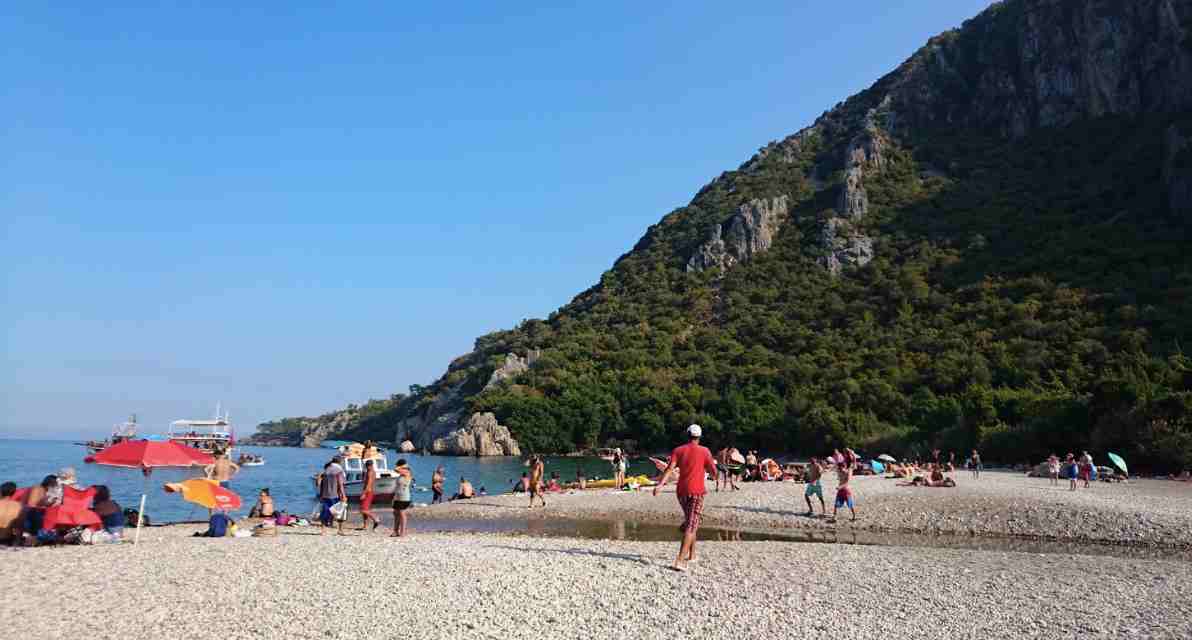 You might have heard by far a lot of times this word that usually the tour guides handling the famous sites of Antalya use frequently. This is one of the well-known beaches in Antalya in the southern holiday region of the town,  with ancient sites following you along the old roads, greenery and natural wonders surpassing your every turn. Usually, the younger couples and teenagers make it as their usual hub for hangouts.
Read more: Most Visited Museums in Amsterdam
6. Konyaalti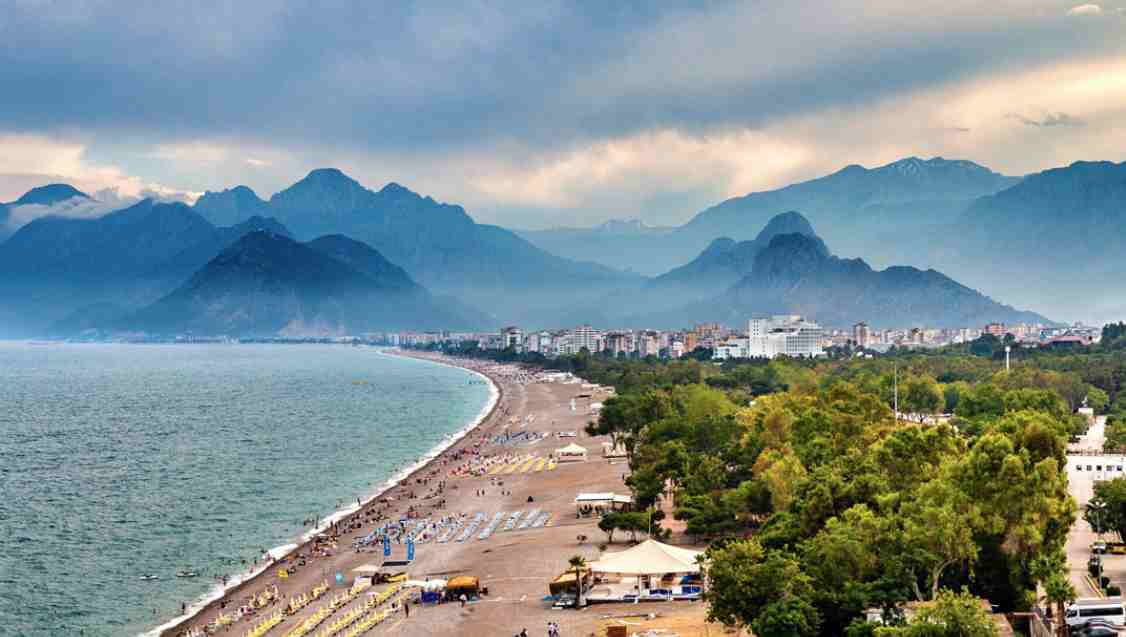 If you want to explore a beach that looks like it's been cut out from any art book then this is the popular beach to visit in Antalya that is tucked between the cliffs of the Beydağlari mountains giving you all those photogenic selfies perfect for your insta story. In between, you will find plenty of space since the beach stretches out for miles, along with plenty of restaurants and cafes in the surrounding villages that aid all the international travellers coming from different zones of the world.
7. Phaselis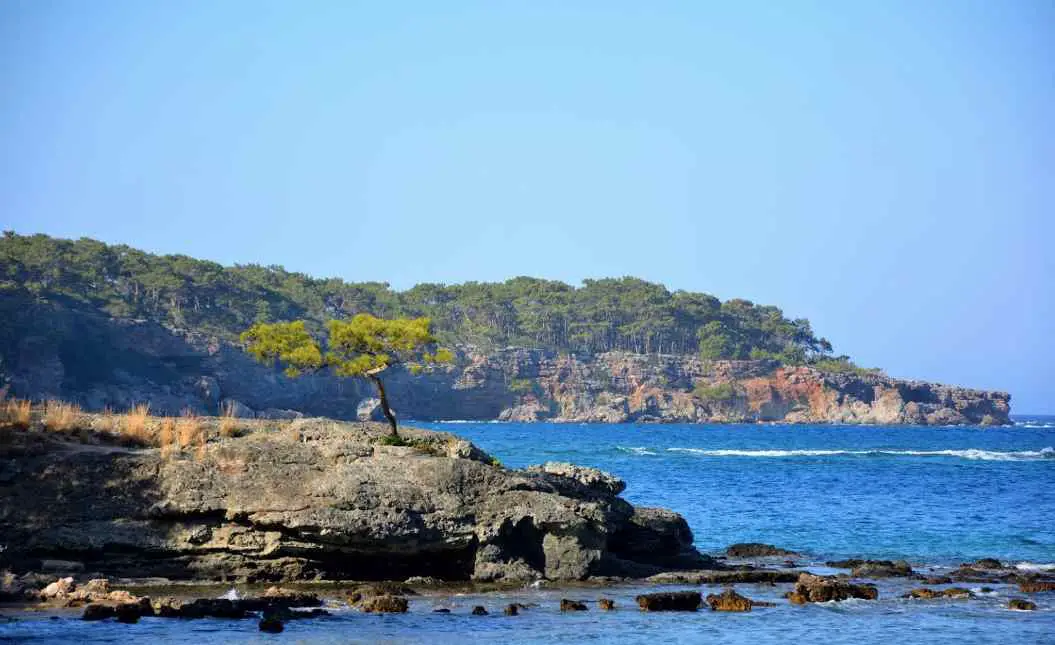 If you already know that Antalya is famous for its Turquoise water in the entire world then it's evident that these crystal clear waters are none other than due to this beach in Antalya Turkey. But for exploration near this Turquoise Coast, you'll need to rent a car for the expedition of the whole northern side of Olympos coming inside this beach. The ruins of Phaselis, an ancient Greek and Roman city are found nearby this beach. The sea body here is best for swimming due to its extremely clear water and healthy flora and fauna.
Read More: Famous Monuments of Colombia
8. Lara Beach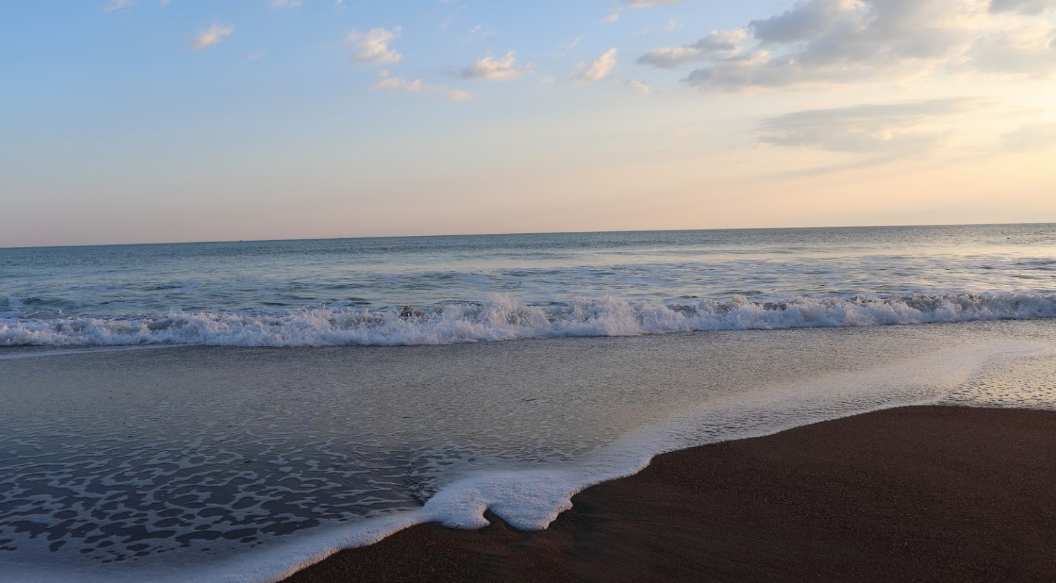 If you miss out on this beach in Antalya then its no use to explore other beautiful beaches. As the Lara beach in Antalya is the epitome for the finest sand beaches that are the perfect place for a whole family vacation around 450 acres of land. You can get the fair share of beach clubs, restaurants, cafes and nightclubs around this beach that means you can have the complete beach fun that will cater all the needs of people for every age group. There are also activities like beach volleyball and water sports that can attract your attention while enjoying with your family at this beautiful beach in Antalya.
9. Damlataş Beach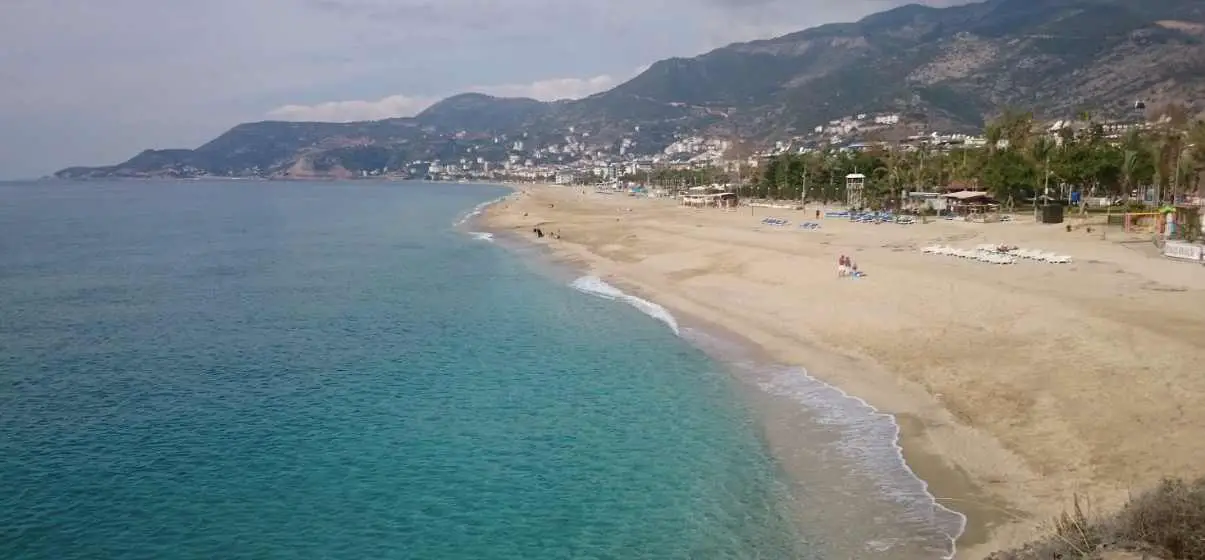 This beach lies in the eastern part of Cleopatra Beach. Damlataş Beach is one of the best beaches in Antalya for snorkelling along with their relaxing vibes capturing the golden fine sand and clear waters in all of their calm scenery. This beach, in fact, is the result of an accident in 1948 during the construction of a harbour in the southern city of Antalya that lead to uncovering this incredible beach which also has the most famous tourist attraction of Antalya, the Damlataş Caves filled with weird and interesting stalactite and stalagmite formations. 
Read More: Monuments in Mumbai
10. Patara Beach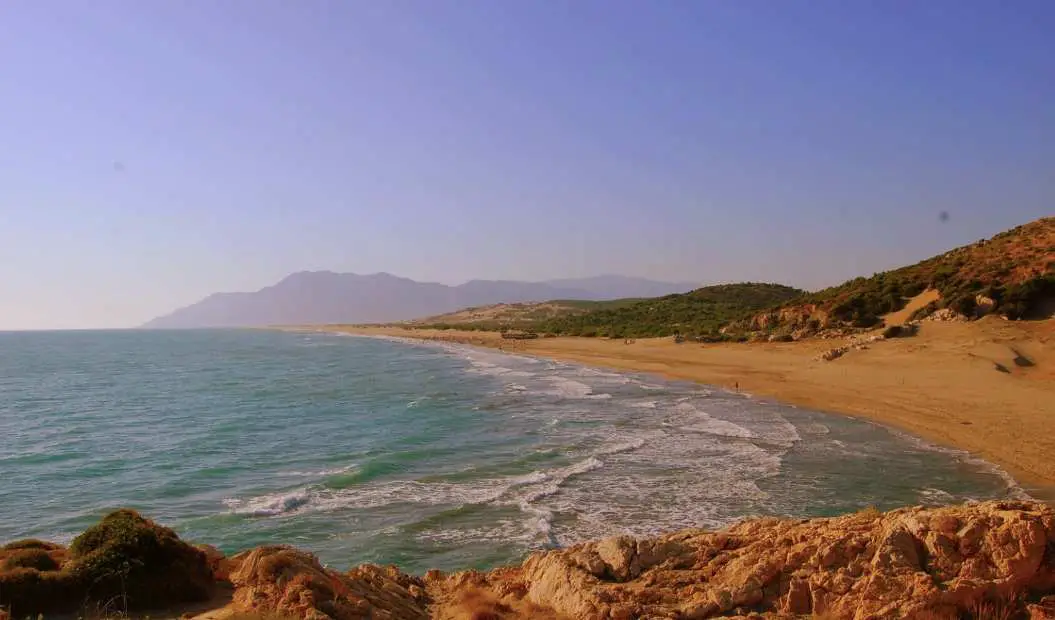 This is the best city beach in Antalya as it takes just a few hours to reach from Antalya's city centre by car. The 18 km of white sand where the dark blue waves come crashing in endlessly can be the best escape from the hustle of city life. You can also watch from distance the protected areas for Caretta-Caretta turtles, who come here to lay their eggs. You must explore this sandy beach in Antalya.
Read More: Best Outdoor Activities in Turkey to Enjoy
Hope you liked these top 10 beaches in Antalya that are perfect amalgamations of nature and modern life culture. You are offered with the delicious seafood and luxurious lodging facilities of the nearby hotels and resorts. Just explore the serene beauty of these incredible beaches in Antalya and tell us what you think in our comment section below.
The post 10 Best Beaches in Antalya Turkey | Famous Beaches to Visit in Antalya appeared first on World Tour & Travel Guide, Get Travel Tips, Information, Discover Travel Destination | Adequate Travel.