Synopsis: Visitors can now visit Bangkok to the fullest by employing the 'Go City Card'. This card provides visitors access to visit more than 30 top attractions and destinations in Bangkok.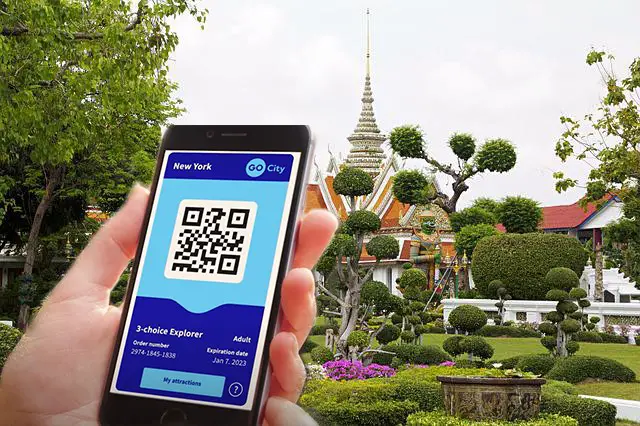 Thailand is already ready to welcome visitors with even more enthusiasm than before as the famous pass supplier decided to invest in Thailand's Tourism Industry. The covid pandemic is on the verge of extinction and the good thing is that the world's biggest multi-fascination pass supplier "Go City" has decided to Come together with Thailand's tourism industry. 
Recently, Jon Owen, CEO of Go City, stated that he is ready to invest in Bangkok as tourism is at its peak now. In the past couple of years, the pandemic has put a pause to the business in several countries. He also stated that the country is now open to international tourism and there is no better time to reinvest in this. He further expressed that homegrown travel in Europe would only be able to recuperate 70-80% of the overall loss. 
Visitors can now purchase an All-Inclusive Pass or an Explorer Pass depending on their choice. An Explorer Pass gives you the access to visit selected 3-7 attractions of your choice within 60 days. On the other hand, an All-Inclusive Pass provides you the access to explore more than 30 famous attractions of Bangkok. You can pick up this pass for 2-5 days whichever suits you better and visit as many attractions as you want. Tourists can save up to 55% on the overall cost using this digital pass. 
An All-Inclusive Pass for an adult for 2 days will cost you 2999฿ (Thai Baht). Similarly, for 3,4,5 days it will cost you 3999฿, 4999฿, 5999฿ respectively.
Meanwhile, an Explorer Pass for adults to explore 3 attractions would cost you ฿1899. Similarly, for exploring 4,5,6, and 7 attraction visitor has to pay ฿2499, ฿3199, ฿3799, and ฿4499 respectively. 
The Bangkok Passport is already a smart card that allows tourists to travel freely around the city without having to worry about paying any fees. And this Go card is an addition to the great opportunity for tourists. This can save time and money for visitors who want to explore the city. Visitors who are waiting to visit Bangkok for a long time are excited to grab this opportunity. 
Go City pass is already boasting its popularity in some countries as it owns more than 3 million dynamic clients globally i.e 30% of the overall tourism industry. But the decision of Go City to invest in Bangkok has been seen as a great initiative to promote Bangkok tourism. It is among the new areas in Asia-Pacific, as the company is already a major service provider in Tokyo, Seoul, Singapore, Kuala Lumpur, and Hong Kong.
Mr. Owen says, that purchasing this pass is the best way to explore the city at cheap rates. Also, the number of Go cardholders in the city is quite higher than the ordinary tourists as everyone wants to take advantage of this opportunity.
The post Get a Go City tourist pass to visit Bangkok appeared first on World Tour & Travel Guide, Get Travel Tips, Information, Discover Travel Destination | Adequate Travel.