Cities in Spain has so much to see. This sizzling corner of the world fully covered with blue skies and topping up our tans. Apart from its wealth of historical monuments, some of the best cities to visit in Spain produce some of the finest wine in the world which you'll often get served free tapas with your drinks. As for its food culture, the country boasts some mouth-watering dishes that reinvent your idea of what good food is. And the cities in Spain for tourists offer flamenco, bull-fighting, and its adrenaline-charged fiestas, sometimes just watching the world go by while having a coffee in a charming plaza is what Spain does best. These 10 handpicked most beautiful cities in Spain are a good start for your trip. 
List of Top Cities in Spain
1. Madrid
Like New York, Madrid is also known as the city that never sleeps due to its vibrant nightlife, as it is beautiful cities in Spain. In fact, they say sundown is like a gunshot which provides the signals to start of a race to stay up and party until sunrise. This beautiful city is rammed with historical monuments, museums, beautiful parks and more cafes and bars than you can shake a chorizo sausage at Madrid has it all. People watch in Plaza Mayor,  stroll around the Prado Museum and amble down the city's main artery, Gran Via. Alternatively, explore the beautiful Retiro Park, visit the Egyptian Temple of Debod smack in the city center to fill your boots with tapas and a glass or two of wine.
2. Barcelona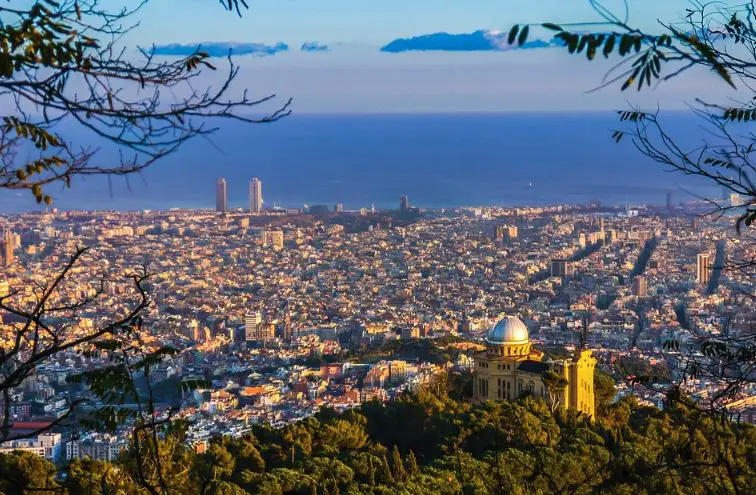 You can't mention Madrid without its arch competitor Barcelona. Famous for its iconic architecture, the second city in Spain to visit is vibrant, bustling and fun and unlike the capital, it has a Mediterranean beach too where you can escape the heat of city life. The heart of Barcelona is the popular avenue La Rambla that is filled with restaurants, shops, and street entertainers. While walking down to the lively port, you'll pass the medieval Gothic Quarter. This is must-see centuries-old buildings, narrow streets, and grand, palm-tree filled plazas. Another popular attraction is the Port Cable Car which cuts across the city's skyline to the Montjuïc hill above the city.
Read More: Most Beautiful Cities in France




3. Cadiz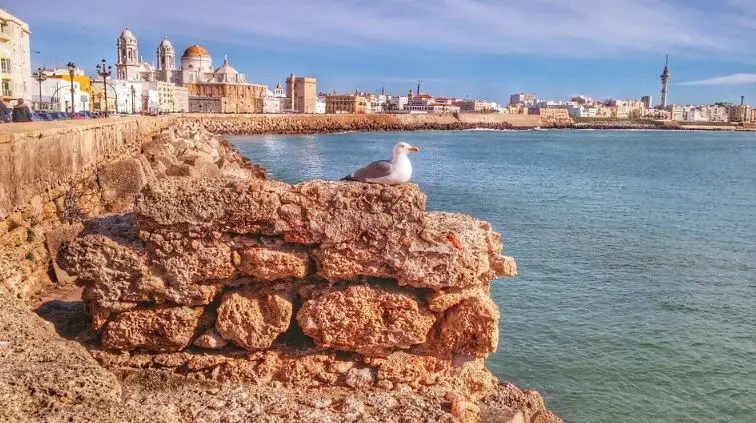 Stylish and stunning Cadiz is one of Andalucía's most underrated cities. Hiding behind its old city walls on a peninsula which juts out from the mainland and Cadiz is under the tourist radar that is why you should visit. Cadiz features pristine beaches and plenty of fresh seafood too. A great way to get your bearings and explore by hiring a bicycle and circumnavigate make this most beautiful city in Spain.
4. Granada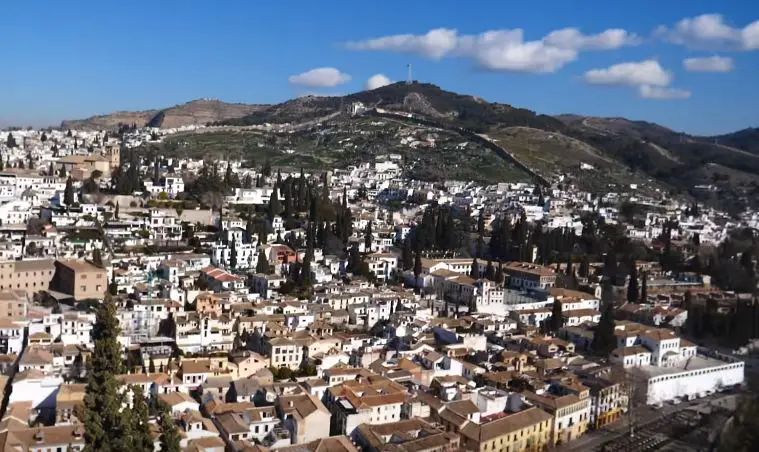 You will see the Islamic structure in this one of the best cities in Spain.  Granada has a mesmerizing mixture of Muslim and Spanish heritage. Home to the Alhambra Palace the city is overlooked by the Sierra Nevada mountain range. Granada is one of the Spanish cities that still offer free tapas making it a must for foodies. Those romantics might want to watch the sunset from the Mirador San Nicolas in the Albaicin Quarter for a nice view of the Alhambra Palace.
Find: Best Cities to Visit in Italy




5. Santiago de Compostela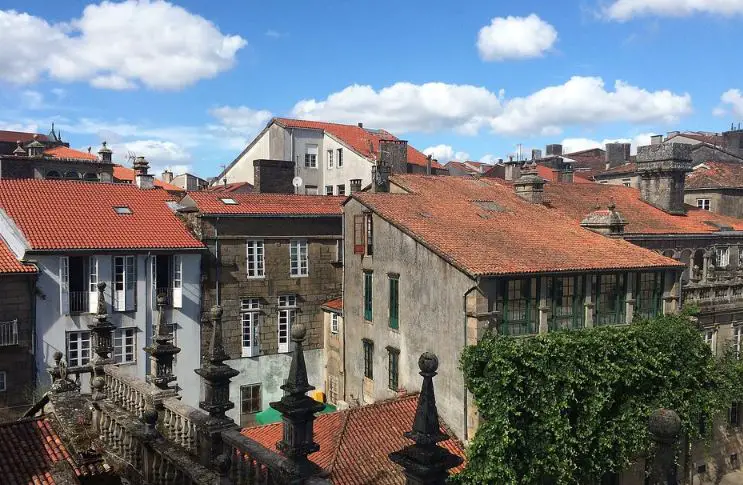 Get Santiago de Compostela Hotel Deals
The Galician capital is the final destination for millions of languid pilgrims completing the Camino de Santiago each year. Santiago is one of the most magnificent and popular cities in Spain for tourists, with a maze of cobblestone streets laced with gothic buildings galore. A nighttime stroll here is highly recommended, as the medieval streets take an old-world vibe after dark. Eating is an amazing experience in Santiago and the tapas bars are legendary. Head down Rua do Franco for a mouth-watering selection of eateries where you'll get the "Galician-style octopus" going down very nicely with the local Albariño wine.
6. Toledo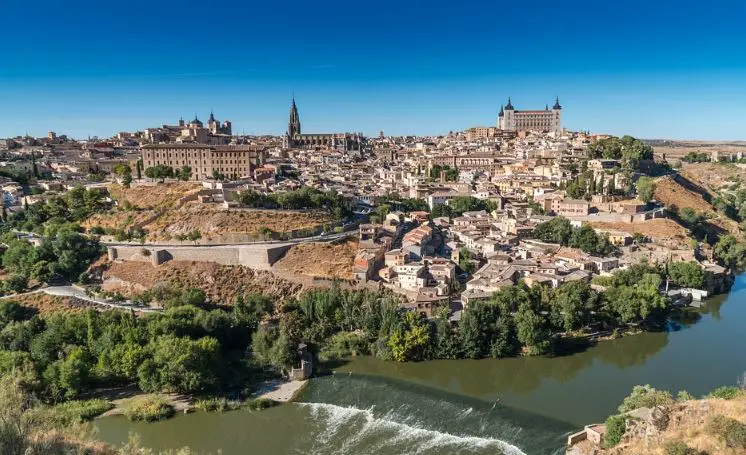 Spain's former capital until the mid of the 15th century.  Toledo is home to a large chunk of the country's monuments. It's also known as the city of three cultures as Arabs, Christians, and Jews who lived together for centuries behind its impressive city walls. This one of the cities to see in Spain is a treasure chest of churches, palaces, fortresses, many mosques, earning it the reputation of an open-air museum and UNESCO Heritage Site award in 1986. Almost an island city that is surrounded by the River Tajo on three sides, Toledo is enough to explore on foot as it is quite small, although one of the best ways to discover the city is to literally get lost by wandering around the city's medieval streets. This is especially exciting at night because you feel like being transported back to the Middle Ages.




7. Seville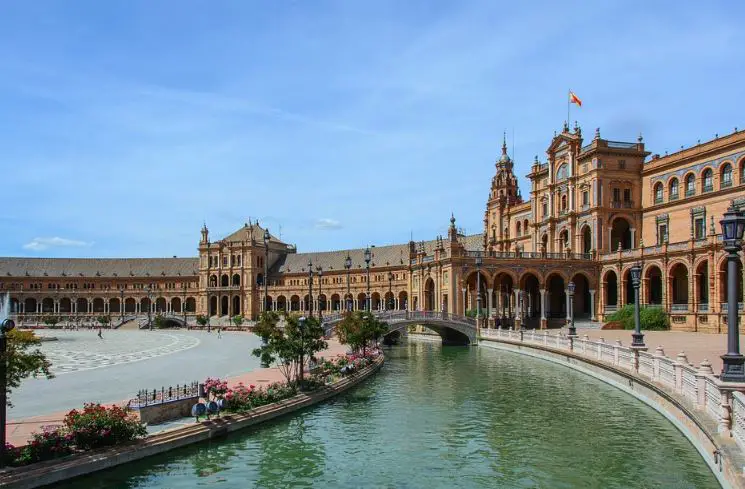 Seville is known as the frying pan of Europe as the temperatures reach up to 50c during summers. This city in Spain to visit is situated in southern Spain. Its cool city vibe, Moorish architecture, and ancient streets make it perfect to explore over 48 hours. Seville, also the capital of Andalusia, is said to be the home of flamenco, so make sure to catch a show while in town. 
Also Check: Northern California Best Cities
8. Salamanca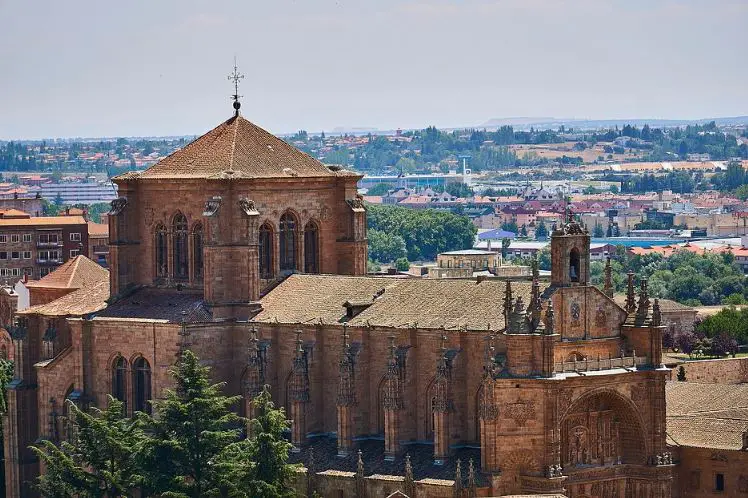 Salamanca lies 200 km west of Madrid and close to the border with Portugal and considered to be one of the most beautiful cities in Spain. Its old city is a UNESCO World Heritage Site, while its lavish Plaza Mayor is said to be the country's most elegant city squares. Salamanca is known as the Oxford of Spain because the purest form of Spanish is spoken here. Meanwhile, its university, which was founded in 1218, is thought to be the third oldest in Europe, attracting a massive student population that keeps the city alive and buzzing with youthful energy. Most of the architectural treasures are built from local sandstone and over the years have acquired a soft glow, giving rise to the Golden City. 
9. Burgos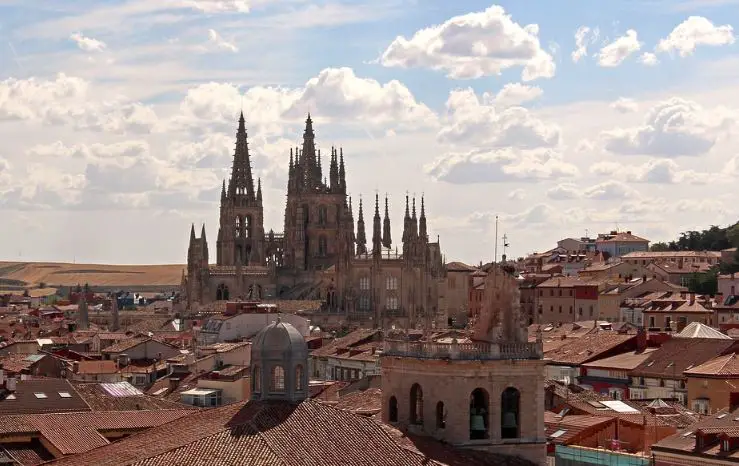 The riverside city of Burgos is another important stopping point and is often the city that most pilgrims vow to return for a longer visit. This is one of the cities to visit in Spain. Dominated by its 13th-century gothic cathedral it is the only one in the country to be awarded a World Heritage title by UNESCO. Many informed that Burgos has the tapas in Spain, while its strategic location between Ribera del Duero and La Rioja wine regions ensures that food is washed down with the country's finest wine. You can still find much of the old city wall, including its 16th century fortified gate, the Arco de Santa Maria adorned with many turrets and towers as it looks like the entrance to a fairy-tale castle. 
10. Cordoba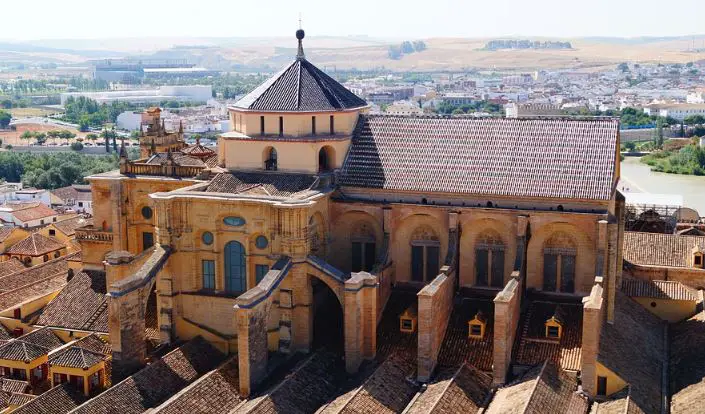 It's not as touristy as its neighbors Seville and Granada, Cordoba must be visited and one of the most important cities in Spain. Once the great city of the medieval world, Cordoba was the capital of Al-Andalus, the Muslim occupied the part of the Iberian Peninsula and home to the grandest mosques in the western world. 
Don't Miss: Best Cities To Visit in California



So far we discussed the best cities to visit in Spain, which also includes information regarding the most beautiful cities in Spain and some top cities to visit in Spain. I hope you will love this article as we have tried to provide you as per your concern and kindly share your views too in the comment section.
The post Top 10 Best Cities in Spain to Visit | Major Cities in Spain appeared first on World Tour & Travel Guide, Get Travel Tips, Information, Discover Travel Destination | Adequate Travel.