Have you planned your vacation in Rome and are tired of researching from different sources? Then stay here is a complete guide to Rome covering how to get there and around. Today, Rome is the most populous and biggest city in Italy, located in the middle of the Italian peninsula, the city is easily accessible from most important places both in Italy and abroad. Fiumicino Airport is just 26-km south-west of Rome. It is the airport for both domestic and international air services.
There are also night bus services between Stazione Tiburtina and the airport, so you can easily reach the airport. Ciampino airport, 13-Km south-east of Rome, is a subsidiary airport used mainly for domestic flights and international charter flights. Rome can be reached via Eurostar train and by an efficient railway line that links it with the most important Italian and international cities. The climate is temperate, with breezy winters and hot summers.
It would take more than one lifetime to see everything the Eternal City has to offer, so we've compiled a brief tour guide for the whole Rome visit you absolutely can't miss during your trip.
Get to Know The Best Time to Visit Rome
Summer
In Rome, Summer is known as the season of festivals and parties.  You will love to see Romans eating, drinking and socializing in the Piazzas and cobbled alleyways of Rome. So summer is the best time to visit Rome. In the center of Rome in July and August, it can be unbearably hot for some. The payoff, however, is that most Romans are at the coast. The city is quieter and there is Much less traffic.
Suggested: Oldest Churches in Rome
Fall
Fall in Rome can be quite mild. It's started in the beginning to middle of November that we'll start digging through our winter clothes. It's usually still "dry" while the end of October and November sees the beginning of winter rains and chillier temperatures, until the middle of October. You will love to see the sunny cloudless skies are still common and the fresh clean air is glorious. Don't think you're going to be alone touring Rome in fall. Until the end of November, it's still a tourist season. It is the best time to visit Rome to avoid crowds. 
Read More: When to Go Rome-A Month by Month Guide




Winter
Snow is extremely rare in winter but rain is common and weather forecasts unpredictable at best. But many travelers across the world have left very happily as there always seems to be a respite where you can engage and complete your tourism duties. Winter can be fun, especially in the periods before Christmas and into the middle of January. Children and adults love the nativity scenes "Presepi", and the lights, music, and toys that fill most Piazzas.
Spring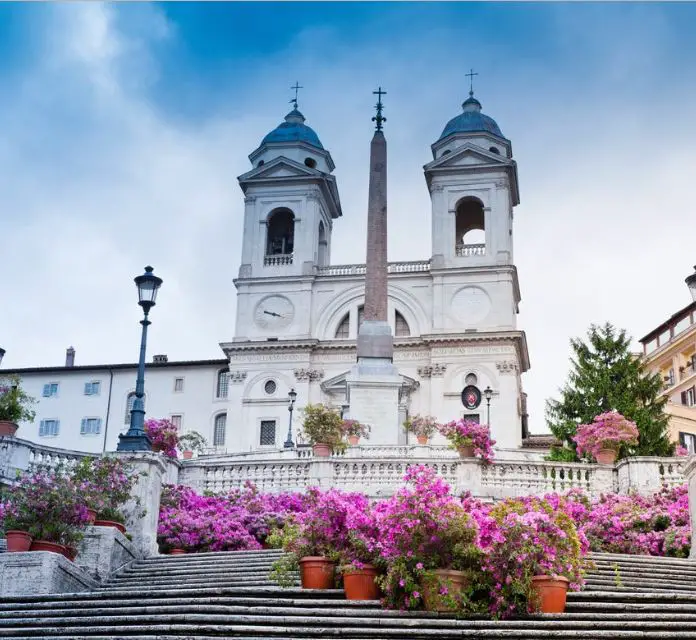 Spring for most is the best time in Rome. There is excited anticipation as everyone looks forward to the summer holidays, and of course, beach time. Italy and Rome change into a different gear in Spring, not necessarily better or worse, just different. The fact that Rome's "feeling" changes throughout the year is another drawcard in my book. April can see some glorious clear skies and stable weather and head into May it's time to shake out the summer wardrobe.  
Get: Visiting Rome for The First Time
Travelers Must Know What to See in Rome?
It's impossible to see all the Rome best places within a couple of days or even a couple of months, so kindly a look for some best sightseeing in Rome which must visit during your trip to Rome. If you have a query, what to see in Rome, read below: 
Fontana Dei Quattro Fiumi
This ornate and detailed fountain is located in the center of the Piazza Navona and was designed by the legendary sculpture, Gian Lorenzo Bernini. Created for Pope Innocent X in 1651, the fountain resides outside the Pamphili Palace which served as a family residence for the Pope. The fountain depicts the four river gods and in the center stands a large Egyptian Obelisk.
Villa Farnesina
 Villa Farnesina is a fantastic example of a Renaissance villa complex and is considered a fine example of architecture and design. Constructed in the 16th century for Agostina Chigi, this spacious villa changed ownership over the years and now serves as a museum. Aside from the amazing architecture, the villa also features some beautiful and detailed frescos created by the renowned Renaissance artists Raphael.




Piazza Venezia
The Piazza Venezia is one of the busiest parts of the city and forms an intersection for several of the main roads and considered as a central thoroughfare and hub in the city of Rome. Located at the bottom of Capitoline Hill, several important streets disperse from here including the Fori Imperiali that leads to the Colosseum. Important monuments located on the square include the Piazza Venezia, the Altar of the Fatherland and Trajan's Column.
Cover: Rome in 1 Day 
Basilica di San Clemente
This is one of the lesser-known churches in central Rome but is just as opulent and historical as the likes of St. Peter's Basilica. Listed as a Basilica Minor, the church is actually split into three distinct sections that span a timeframe of some two thousand years. The original basilica was created in the 2nd century and the current form was completed in 1123 AD. Whilst the exterior of the church is nothing special, the interior is quite spectacular and features a huge amount of decoration and artwork.
Arch of Constantine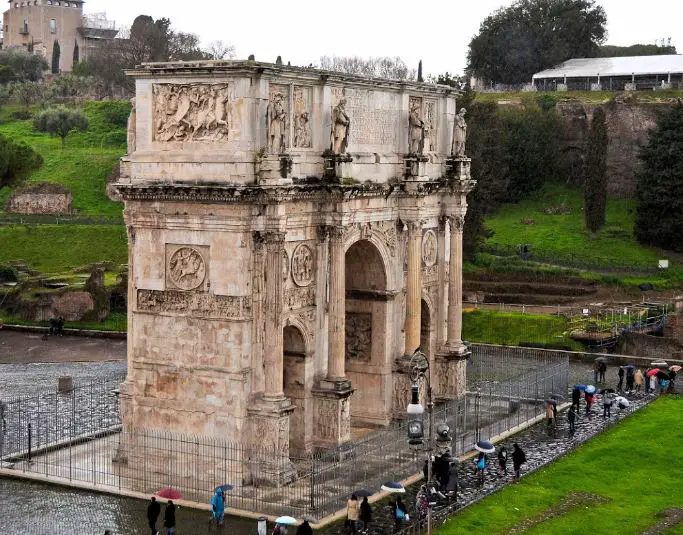 Arch of Constantine, dedicated to the great Emperor Constantine to celebrate his victory at the Battle of Milvian Bridge is the largest of its kind in Rome and stands next to the Colosseum. It was built in 315 AD it is among the oldest structures in the city and still retains a great amount of its original detail and artwork. Standing at 21m high it is clearly visible from the surrounding areas and is one of the most iconic landmarks in Rome. The artwork and sculptures present on the arch are an amalgamation of many different themes and combine together to form a wonderful display of ancient history.



Quirinale Palace
This stately structure and complex stands as one of the official residencies of the current President of Italy and is located on the Quirinal Hill in the center of Rome. In total, the complex spans 110,500 square meters and is one of the largest palaces in the world. Inside the main part of the palace are a series of richly decorated rooms, courtyards, staircases, and chapels. A guided tour is possible of the palace and there are also several exhibitions that detail its history and use.
Ponte Sant Angelo
The bridge of Saint Angelo spans the epic River Tiber and creates a footpath between the Castel Sant'Angelo and the near side of the river. Created with a face of travertine marble, the bridge stands out against the sometimes murky colors of the Tiber and offers some fantastic photographic opportunities.
Not to Miss Famous Attractions of Rome From Your List
There are numerous places, attractions, and landmarks that are monitoring the unprecedented history of the city, and numerous developments are affirming a long-gone past. We will tell you about the places to visit in Rome. Some are popular and others are not; in a wide range of locale, some are monstrous and others humble, however, they are all pieces of Rome' and Italy's history. We have chosen here the best tourist spots in Rome.
Colosseum
If anyone has a question what is Rome famous for? then tell them about Colosseum.  A trip to Rome is incomplete without visiting the Colosseum. This ancient mighty structure is one of the most renowned and iconic attractions in the world. Colosseum is located to the southwest of the main terminus train station, the Colosseum is easily accessible and has a metro station in close proximity. Marvel at this famous structure from all angles, and ensure that you brave the queues and step inside to truly appreciate the enormity of this ancient place of celebration.
St Peter's Square
St Peter's Square is one of the most important places to visit in Rome where many significant events have taken place. It is located at the front of the Vatican state, the square is actually circular and is framed by two huge sets of colonnades. In the center is an imposing obelisk that was actually taken from Nero's Circus and looks Egyptian rather than Roman. At the far end of the square stands the iconic St Peter's Basilica and in front of this, a set of chairs is usually set out for papal ceremonies. Take in the enormity of the square, see the crowds of people hoping to catch a glimpse of the Pope and use this as a starting point to explore the Vatican.




St. Peter's Basilica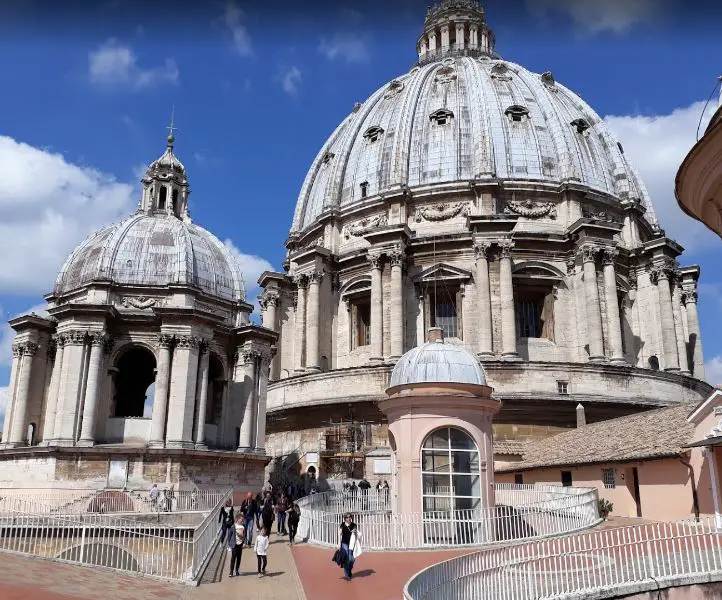 St. Peter's Basilica stands as a true triumph to the power and decadence of the catholic religion and it is held as one of the holiest shrines for its followers. Standing at the far end of St. Peter's Square, the Basilica has a beautifully designed front facade and is crowned with statues of the Apostles and Jesus. Inside the Basilica, the architecture and decoration are simply divine and it is regarded as one of the most beautiful buildings in the world. You will be amazed at the sheer amount of decoration and detail, and how the light falls in stunning rays at certain points during the day.
The Pantheon 
The Pantheon is located in the center of Rome on the Piazza Della Rotonda, the Pantheon should be a true highlight and is another must-visit. The Pantheon mighty Pantheon stands as one of the best-preserved ancient Roman buildings in the world and is one of Rome's most famous attractions. The front of the building stands a rectangular porch lined with huge columns and a dedication to Agrippa on the triangular pediment. The interior features a magnificent dome that has a series of stone patterns and a central coffer that allows light to spill through. 
Get: Pantheon Facts
Trevi Fountain
Trevi Fountain has become a tradition to throw coins into the water over your shoulder for good luck although trying to do so next to hundreds of other tourists might prove difficult! Located in close proximity to the Pantheon and Quirinale palace, this fountain should not be passed upon when walking through the streets of Rome. There are not many other fountains in the world as lavishly decorated and sculptured as the Trevi fountain. It was constructed in 1762 by Nicola Salvi.  This fountain pays tribute to the Roman God Oceanus who can be seen riding his chariot pulled by Tritons and taming several Hippocamps.




Spanish Steps
Located in the Piazza di Spagna and the Piazza Trinita Dei Monti, the 135 Spanish Steps were constructed in 1725 to span the gap and slope between these two popular squares. Each of the 135 steps features a wide stone ledge and are framed by stone walls. At the top of the steps, you can find a large crucifix obelisk and many inscriptions carved into the stone. At the bottom of the steps, the Piazza di Spagna is spacious and contains a variety of shops and cafes.
Roman Forum
Possibly one of the most important Roman ruins in Italy, the Roman Forum is an ancient site that consists of many ruins that were once the center of Roman public and political life. Various temples, squares, and arches stood here including the temples of Saturn, Titus, and Vesta and the Arch of Severus. Much of these structures still stand today and you can still see some of the arches and building foundations and walls. Located next to the Colosseum and Altar of the Fatherland, the Roman Forum really is an important site for your consideration.
Read about: Facts About Roman Forum
Piazza Navona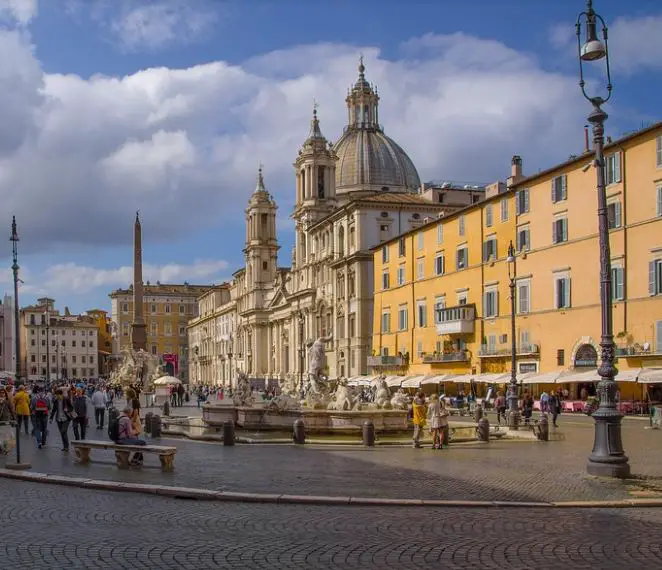 The Piazza Navona was built in the 15th century, built on the site of the stadium of Domitian, and has remained a popular attraction ever since. Located in close proximity to the Pantheon and the Trevi Fountain, the square is a great place to visit whilst walking through the city center. This large square is usually full of artists and street vendors and the surrounding buildings frame the open space perfectly.



Castle Saint Angelo
The Castle Saint Angelo also is known as the Mausoleum of Hadrian. It was created in 129 AD, the castle is truly ancient and was originally intended to serve as a Mausoleum for the Emperor. Today the castle stands as a museum and contains wonderful exhibits about the history of the structure throughout history. Now the castle became part of the Vatican state and was connected to St. Peter's Basilica via a huge corridor named the Passetto di Borgo.
Palatine Hill
Palatine Hill is one of the most ancient places in Rome and is the central most hill in the Tiber region. Standing 40 meters above the historical Roman Forum it provides a fantastic viewing position and from here you can see the expanse of Rome laid out before your eyes. In Roman mythology, this is the location where the legendary Romulus and Remus were supposedly found who then went on to build the city of Rome.
Read About: Palatine Hill Facts
Galleria Borghese
Galleria Borghese was established in 1903, the Borghese complex is found in the northern part of the inner city next to the Via Pinciana road. Situated in the Borghese Villa complex, the Galleria Borghese is an important art museum that contains a myriad of fine paintings, sculptures, and antiques. The impressive building has a beautiful and ornate front facade that has many stone statues and decorations. Galleria Borghese is spread across twenty different rooms, the extensive Borghese collection includes works by Raphael, Caravaggio, Rubens, and Titan.
Piazza del Popolo
The Piazza del Popolo is one of the finest squares in the world and literally translates as a square of the people. It is considered as one of the places to visit in Italy.  Surrounded by historical structures such as the Chiesa di Santa Maria dei Miracoli, the Porta del Popolo gateway and the Basilica Parrocchiale, the squares offer a great deal to explore. To the immediate east of the square lies the Pincio hill which offers fantastic views of the Piazza and of Rome. This is a great place to relax and soak up the scenery or enjoy the views from the Pincio.
Rome Must-Do Activities-Top Things to do in Rome




Rome offers an insight into modern history and European ancient like no other place on earth. It is not all about the past through today. You might be wondering what to do in Rome. So In this blog will brief all interesting things to do in Rome. It is not only the oldest but the most beautiful and unique cities in the world.
Santo Stefano Rotondo: The First Circular Church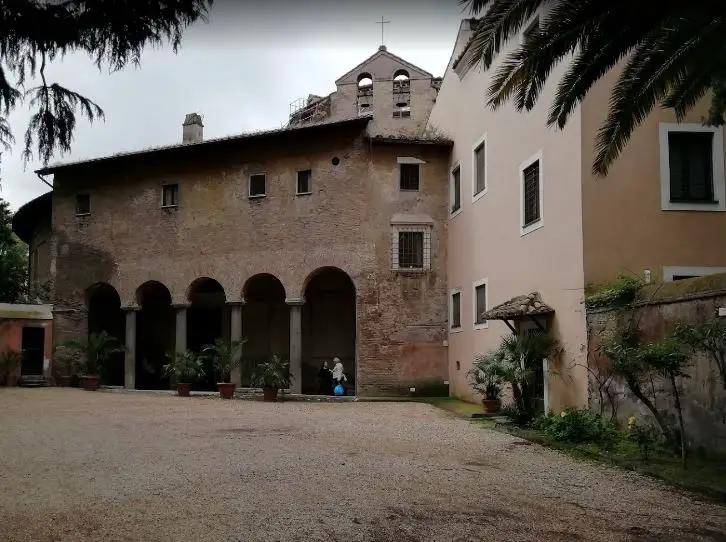 Santo Stefano Rotondo is the largest and oldest circular church. Visit this church is considered one of the things to do in Rome. The walls of the church are decorated with numerous paintings, including those of Niccolò Circignani and Antonio Tempesta portraying 34 scenes of martyrdom, commissioned by Gregory XIII in the 16th century. Each painting has an inscription explaining the scene and giving the name of the emperor who ordered the execution, as well as a quotation from the Bible. Stepping into this church will make you immediately fall in love with its spiraling columns. It is built on top of a 2nd-century Mithraic temple, this church is dedicated to St. Stephen, the first martyr.
Read More: Best Things to Do in Rome With Toddler
Pope Francis' Sunday blessing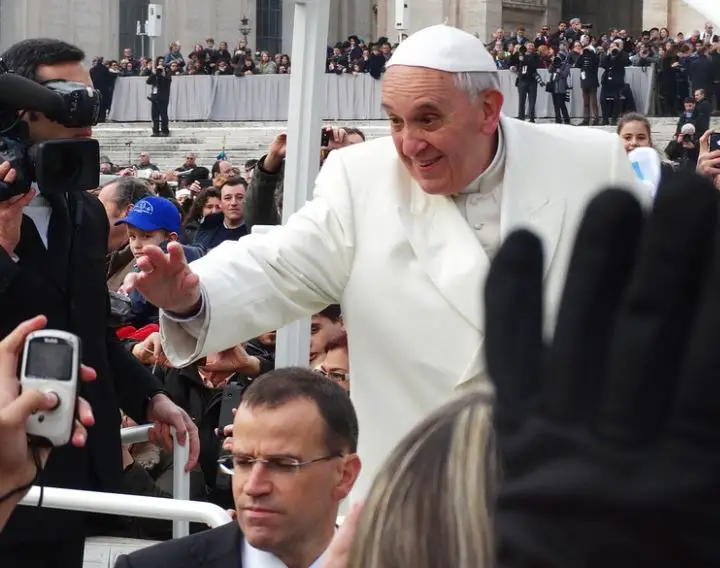 Every Sunday at noon, hundreds of tourists and locals meet at St. Peter's Square and wait for Pope Francis. The Sunday blessing is a great opportunity to see the Pope, listen to his homily and pray with him. Known as friendly and open-minded, Pope Francis always ends his Sunday blessing with Buon pranzo or Have a good lunch." You can also go to the Latin mass at St Peter's Basilica at 10.30am before the blessing, or just opt to visit the gorgeous Basilica afterward.




Explore the Ancient Thermal Baths at the Baths of Caracalla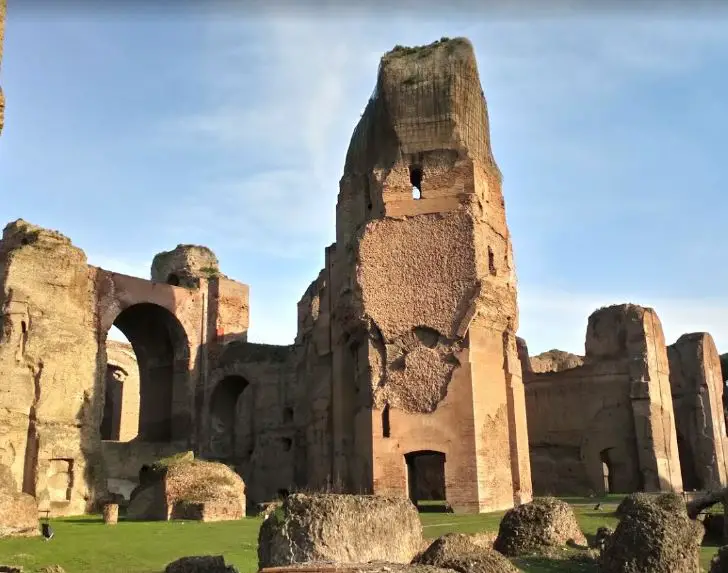 Guaranteed, this one has made its way on to your list. The Baths of Caracalla are the largest surviving shambles of an ancient bath complex in Rome. This is a must be added item to your list of things to do in Rome. The Baths of Caracalla were fed by a dedicated pipeline that accommodated an amazing 1,600 bathers at a time. There were two gyms, two libraries, one for the  Greek texts and others for Latin texts and plenty of shops. If you're visiting during the summer you can see live performances.
Enjoy Street Performers at Piazza del Popolo
If you look at history, it is the place of "The People's Square" is now a favorite spot for both classical art enthusiasts and modern street performers. At its northern side stands the ancient Porta Flaminia, a part of the Aurelian Walls built during the reign of Emperor Aurelian. At its southern side, there are two symmetrical Baroque churches designed by Bernini, which mark the beginning of Via del Corso: Rome's most fashionable street and enjoying here are top things to do in Rome.
Take the Pope's Secret Escape Route at Il Passetto di Borgo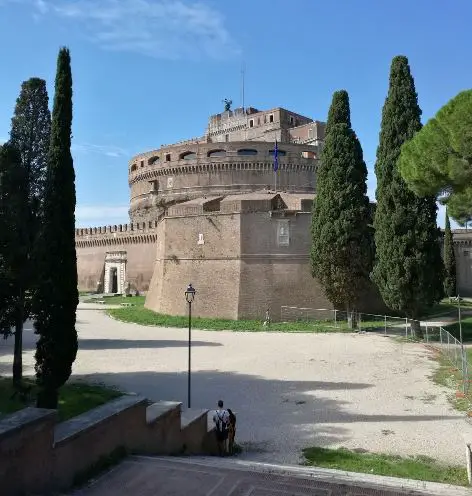 The Passetto means small passage, that an elevated passage that links the Vatican City with Castel Sant'Angelo. This corridor is located in the district of Borgo, which was established in 1277 by Pope Nicholas III and extends for approximately 800 meters. This has to be one of the cool things to do in Rome. 




Be the Witness Best Private Art Collection at Galleria Borghese
This is known as the best museum in Rome. But located in Villa Borghese park is the Galleria Borghese. You would love to see the collections of 20 rooms featuring masterpieces of the Renaissance and the beginnings of Baroque art. The collection was begun by Cardinal Scipione Borghese who was the most knowledgeable and ruthless art collector of his day. Scipione Borghese was an early guardian of Gian Lorenzo Bernini and an ardent collector of works by Caravaggio. 
Lost in the Steps of Gladiators Under the Colosseum Arena Floor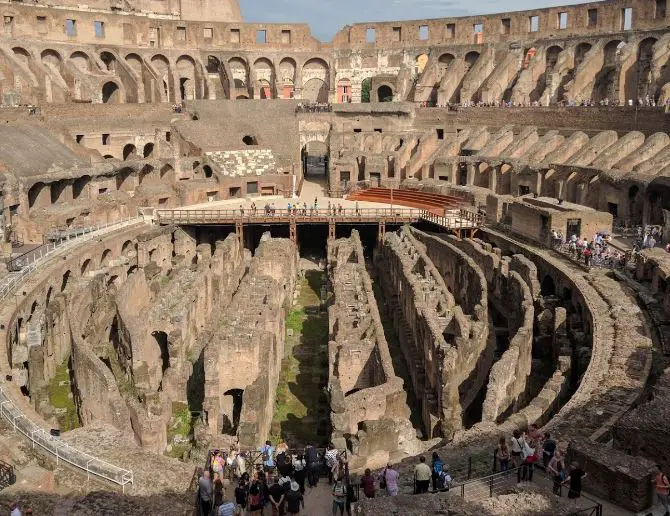 At the arena floor you'll see the subterranean backstage which was completely filled in during the 5th century AD, as a result, has preserved the area considerably. On the tour, you'll find the places where slaves worked, where wild animals such as lions, tigers, hyenas, and bears were kept and see where gladiators rested, ate, and prayed. Sitting at thirty-three meters high, this area offers unique views in the Colosseum. Enjoy the view of both of the immense interior of the Colosseum as well as out across Rome.
Explore a Baroque Palace at Palazzo Barberini
In the 16th century, this gem was commissioned to celebrate the Barberini family's rise to papal power, every inch of this palace will impress you from the large squared staircase by Bernini to the helicoidal staircase by Borromini.  
Create Romance at These Romantic Places in Rome




On your Italian voyage, pick up the most romantic place in Rome and explore the city with your better half. From long strolls to sightseeing,  Rome offers a wide range of choices of activities to newlyweds. Here's the list of a romantic park in Rome for lovely couples that aren't just about sunsets and candle-light dinners. 
Mausoleum of Augustus and St. Peter's Basilica: Tour on a horse carriage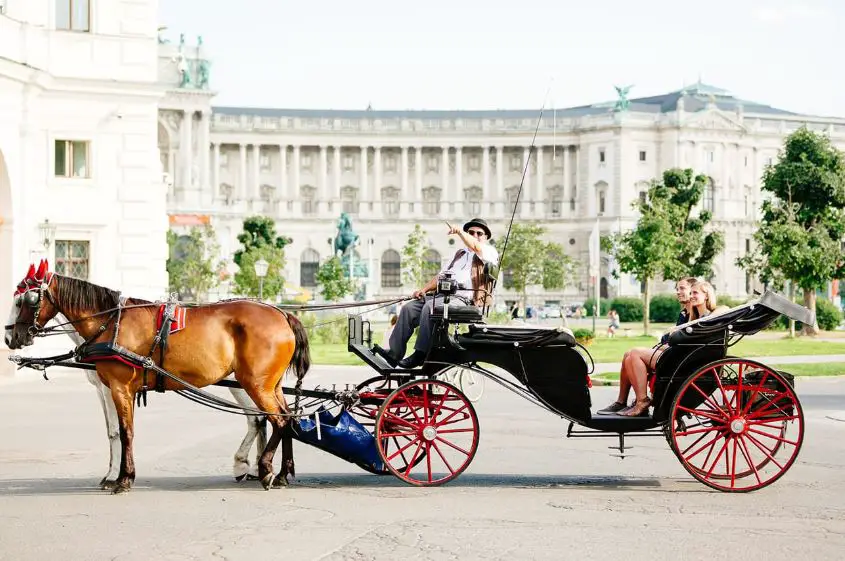 The horse carriage tour in Rome transfers you back to the era when the city could only be crossed on horse carts.  The local horseman takes you to the past of ancient landmarks of the city like the Mausoleum of Augustus and St. Peter's Basilica while narrating the tales. The seats are comfortable, and the rides are smooth. This is the most romantic thing to do in Rome, especially if you are on a ride in the evening.
Tiber River: Go on Romantic cruise trip 
There are lots of romantic places in Rome. The Rome Boat offers you different types of cruise tours like Hop On Hop Off Cruise, Wine Bar Cruise, and Dinner Cruise with Live Music. You must know that each cruise type has its own timings and separate charges, so pick the best one that suits you indulge in one of the romantic things to do in Rome.
Read More: Romantic Things to Do in Rome
Vatican City: Tour the best of Italian artistry with your Better-half
Vatican City is best when you're looking for romantic experiences. The city's museums have proved to showcase the highest standards of aesthetics, and we're not only talking about the exhibits but also the architecture and decor.



Villa Borghese Garden: Go for a romantic stroll 
It was built in the 17th century, Villa Borghese Garden had been frequently visited by the members of the Bonaparte and Borghese families. This is the third largest park in Rome, spanning over an area of 80 hectares. Alongside flourishing greenery,it is beautified with many Roman structures like Villa Borghese, and Museum. It is one of the best places for couples in Rome.
Aventine Hill: Glance at the city while on a picnic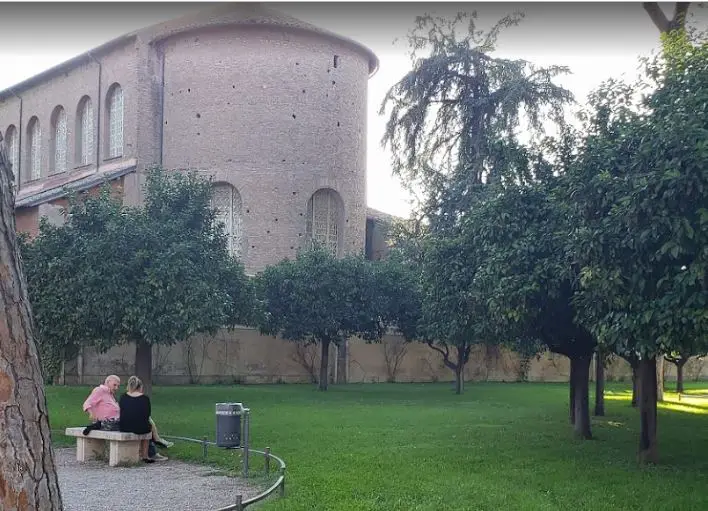 One of the seven hills on which the Romans lays, Aventine Hill is the perfect place to enjoy the panoramic views of the city with your better half. This is the most romantic places in Rome. The Giardino degli Aranci in the hill is a lovely hideout to escape to for a picnic lunch, or a stroll and sunset view – these are the best romantic things to do in Rome.
Teatro dell' Opera di Roma: Attend an Opera night with your partner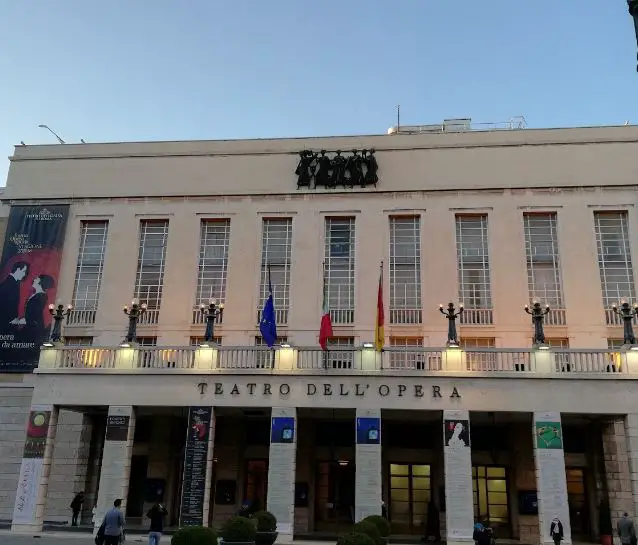 What's a romantic trip to Rome without Opera? Teatro dell' Opera di Roma is Europe's finest amphitheaters where one witness the opera and ballet extravaganza. The structure gives you the feel of the 19 century and reflects history, royalty, and romance at the same time. In no time, you'll find your hands on your heart, with your jaws dropped. If you are looking for romantic places in Rome, it is the best one.




Hotel Raphael: Have a candle-lit dinner at the romantic rooftop restaurant
 A romantic candlelight dinner is the first choice of any couple. The Terrace of Hotel Raphael allows having the panoramic views of Rome while serving mouth-watering Italian dishes in a soulful setting. The restaurant boasts the view of Santa Maria Della Pace on one side, and Church of St. Mary of the Soul on the other side.
Trastevere: Experience the real Rome postsunset 
When you're done with the touristic side of Rome, just rent a classic Vespa to wander through the narrow cobbled pavements of Trastevere street. The old buildings have their own charms, and whenever you feel like shopping, the boutiques will offer you a variety in everything from fragrances to handicrafts. The evenings are more happening since the local bars and pubs along the street get electrifying with the crowd and groovy music.
You Might be Looking For What to Eat in Rome
Rome has a wonderfully diverse set of regional food traditions. Roman cuisine is very different from what's eaten on the mainland because the lagoon was such an important part of everyday life. Traditional Roman dishes are so popular among the tourists If you have a question about what to eat in Rome, taste some Roman dessert that is unique:
Supplì at I Supplì
Any Roman will agree, the best way to whet your appetite before digging into a personal pizza is with fritti, it is deep-fried goodies that are tasty, comforting and oh-so-satisfying. A classic choice is the supplì, a fried rice-ball mixed with ragù and mozzarella and cooked to perfection. Try it at I Supplì, a takeaway joint in Trastevere that makes delicious variations.
Fiori di Zucca at Emma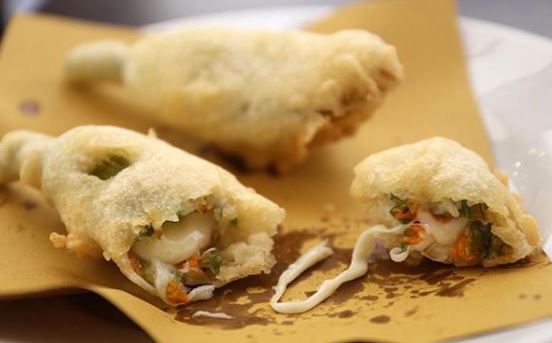 Another fried favorite is Fiori di Zucca, battered zucchini flowers stuffed with mozzarella and anchovies. This is popular food in Rome. Not only is it a beautiful dish, but it is also extremely flavorful: picture the mozzarella oozing and the anchovies give it a nice kick. If you'd prefer to try it sans fish though, Emma makes a delightful version with the only mozzarella.
Baccalà at Dar Filettaro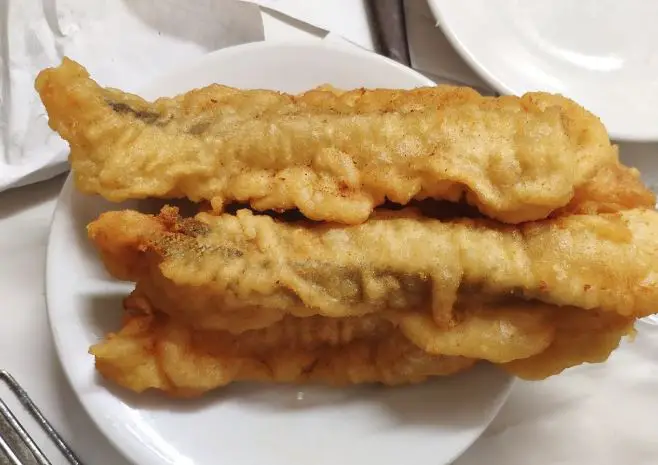 In Rome, you'll find the salted cod fried in an eggy batter and served piping hot. Taste it at Dar Filettaro, a minuscule spot with a bright 'Filetti di Baccalà' sign near Campo de Fiori that has been serving up the fish to hungry patrons since the 1950s – and the aesthetic hasn't changed one bit. 
Read More: Best Pizza Restaurants in Rome




Carciofo Alla Romana at Hostaria Romana
Roman artichokes are another mainstay of Roman Jewish cuisine and they just may change the way you think of this vegetable. Artichokes cooked Alla Romana style is braised, stuffed with herbs and sprinkled with lemon until they acquire a buttery texture and melt in your mouth. They're a seasonal appetizer, so you'll only find artichokes on the menu in the spring and fall. Order them at a typical trattoria such as Hosteria Romana.
Pizza al Taglio at Pizzarium
Each region of Italy has its preferred street food and in Rome, it is certainly pizza by the slice. While Romans tend to stick to simple pairings (tomato sauce with parsley, focaccia with rosemary and sea salt), Gabriele Bonci has inaugurated a whole new world of flavors at Pizzarium. His creative combinations span all flavors and shades of the rainbow: figs with Parmesan, pumpkin cream with mozzarella and pancetta… Be sure to order a selection of slices for the best experience.
Read More: Best Food in Rome
Carbonara at Roscioli
Onwards to pasta! A perfect carbonara is a cherry on top of a perfect experience in the city. This creamy egg-based sauce is dotted with pieces of succulent guanciale (cured pork jowl) and a healthy dash of black pepper to balance the flavors. Roscioli is renowned for preparing one of the best versions of this dish inside its trendy deli-restaurant atmosphere. 




Bucatini all' Amatriciana at Da Bucatino
Amatriciana is another favorite and best Italian food in Rome.  This tomato-based pasta also features crispy guanciale (cured pork jowl) and is typically served with bucatini noodles, which are similar to thicker, hollow spaghetti. Be careful because you can make a mess slurping up the deliciousness of this dish – at Da Bucatino you'll be handed a stylish bib to avoid any accidents. 
Pizza Romana at Da Remo
Though pizza was originally invented in Naples, the Roman version is thinner, crisper, and lighter than its Neapolitan cousin. Again, flavors tend towards simple: many Romans opt for a classic Margherita or add a pair of ingredients. For more oomph, order the capriccioso topped with prosciutto, mushrooms, olives and a hard-boiled egg, here are some Italian restaurants in Rome. 
Cacio e Pepe at Da Felice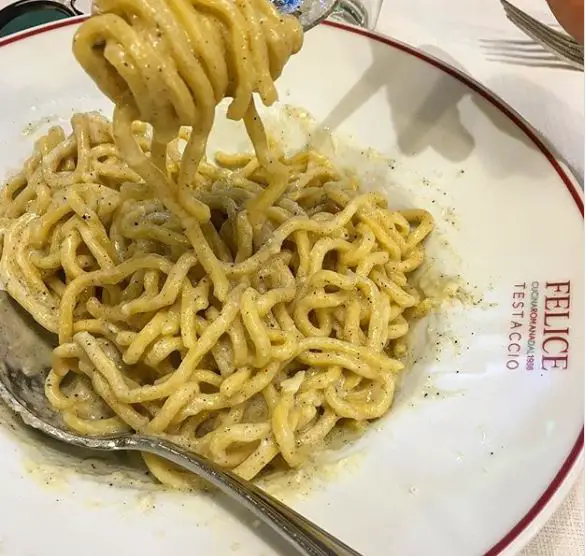 Vegetarians will be pleased to see cacio e Pepe on almost every menu in the city. Despite being exceedingly simple and only featuring two ingredients, this dish really packs a punch. Hand-rolled tonnarelli noodles are topped with salty pecorino cheese, plenty of black pepper and whisked with pasta water to create a mouthwateringly creamy, cheesy and mildly spicy sauce. Da Felice makes one of the most famous renditions of this dish, with the waiters adeptly mixing up the noodles at your table.




Saltimbocca Alla Romana at Da Teo
Aptly named 'jump in your mouth,' this entreé is juicy and delicious. Hearty slices of veal are topped with prosciutto Crudo and fresh sage, then marinated with white wine. Simple yet succulent, it is classic Roman cooking at its best. Order it at Da Teo, a charming ivy-clad trattoria in Trastevere.
Read More: Best Pasta Restaurants in Rome
Trapizzino in Testaccio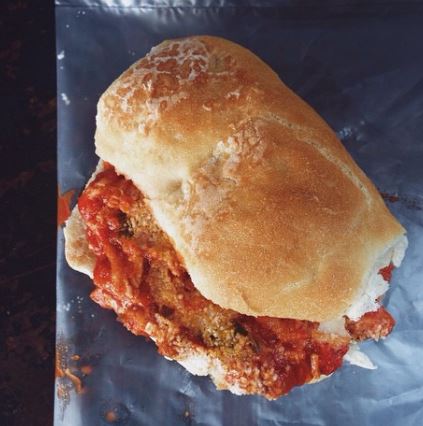 A more modern interpretation of sandwiches can be found at Trapizzino, where they serve a fluffy pizza pocket stuffed with lip-smacking concoctions such as eggplant parmesan with thick parmesan shavings or chicken with red pepper. If you are worried about what to eat for breakfast in Rome, just taste it. Truly unique and incredibly tasty, Trapizzino is making its way abroad and has opened locations in Tokyo and New York. Try the original in Testaccio, though there are multiple locations in the city.
Best Places to Stay in Rome



Rome is a wonderful city, rich in history and with a very important heritage and one of the best ways to start exploring this amazing city by staying in the various places to stay in Rome where you get art, fine-dining and fabulous facilities will make for a personalized and unforgettable stay.
Aventine Hill: Most for Romance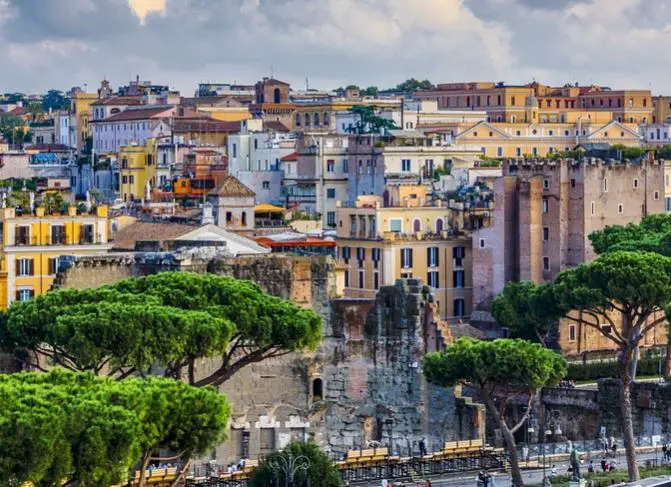 With a lofty hilltop location, memorable views and elegant Art Nouveau villas, the Aventine is a wonderful area for couples and honeymooners. It's a little off the main tourist path and doesn't have many hotels, but that just adds to the sense of exclusivity. If you are worried about where to stay in Rome, Aventine hill. There aren't many must-see sights but the Giardino Degli Aranci (Orange Garden) is a divine spot to catch the setting sun and the Villa del Priorato di Malta boasts a fabulous keyhole view of St Peter's Basilica.
Trastavere: Best Neighborhood for Nightlife
Trastevere is one of Rome's most lively districts. Its colorful lanes are awash with bars and cafes, and every night it buzzes with activity as crowds of locals and tourists pile in to enjoy the party vibe. Back over the river, the historic center sees plenty of after-hours action with everything from swish designer bars to relaxed neighborhood cafes and piazza-side hangouts. For a more alternative scene, head to studenty San Lorenzo, or Pigneto, a trendy bar hub east of Termini station.
Testaccio: Best for Food and Restaurants
If you are looking for the best place to stay in Rome close to everything, Testaccio welcomes you. Foodies are spoilt for choice in Rome with everything from family-run trattorias to boisterous pizzerias and Michelin-starred restaurants. For an authentic culinary experience head to Testaccio, the spiritual home of Rome's traditional nose-to-tail cuisine. Here you'll find some excellent, old-style trattorias to try. Rome is also famous for its Jewish cooking, which was originally developed by cooks confined to the city's Ghetto. For a taste, try the restaurants on Via del Portico d'Ottavia.




San Giovanni: Best for Local Vibe
Its headline sight is the Basilica di San Giovanni in Laterano but the area is just as much about its shops, neighborhood markets, and popular eateries than its tourist sights. A short walk up from the Colosseum, Monti is a cool district with a boho village feel. 
Historic Center: Best to Stay for First Timer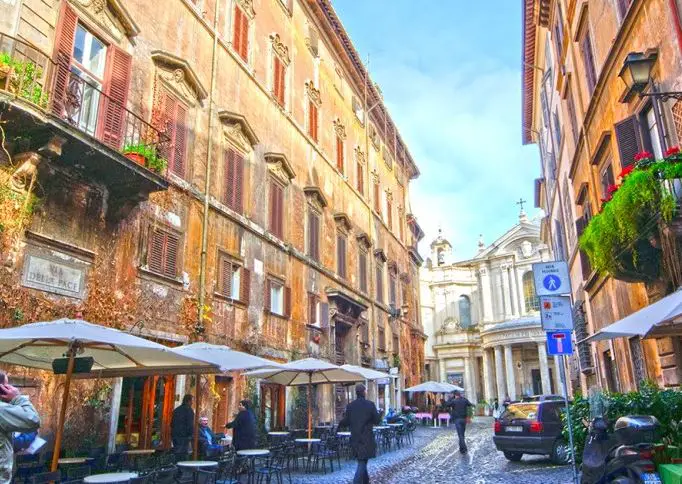 It's one of the city's most beautiful districts and is perfectly placed for just about everywhere. Amongst its historic lanes, you'll discover all manner of shops, cafes, bars, and restaurants. Trastevere is another district that makes a fabulous first impression with its medieval streets, vibrant piazzas, and buzzing atmosphere. It's not the quietest part of town but has some decent accommodation options.
Explore Rome at Night
Here in this article, you will love to read about, Rome at night tour.
The Colosseum and Via dei Fori Imperiali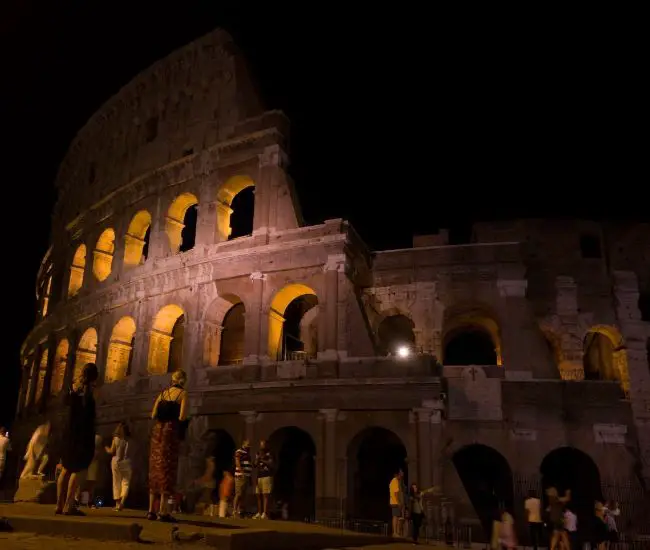 When lights go down, spotlights turn on all the way down the path from the Colosseum to the Imperial Fora. Using special effects make the atmosphere even more suggestive. Seriously, no figurative speeches. On the walls of several buildings here and there in the Forum, you will see holograms of how they used to look like in ancient times. It will really feel as time has turned back.
The Janiculum
There is no place like the Janiculum then. Located into one of the most beautiful gardens in town, this place offers some of the best sights you will ever see in Rome and perhaps in the entire world. In the night-time, everything is even more beautiful. There is no need to be a couple to feel all this romanticism, of course. Falling in love with Rome is easy, and this is the only feeling you need. That will really be true love.
Castel Sant'Angelo
Walking through this huge brick lane is simply magical, as you keep your eyes stuck on the castle from the distance and you feel the Tiber flowing right below you. The moonlight contributes to making it all even brighter through a stunning play of lights and shadows.




Vatican City
From Castel Sant'Angelo, you easily head to the Vatican city.  In the night the view of Vatican city is simply breathtaking, it needs no further explanation. You just have to be there.
Trevi Fountain
This is not a fountain actually. This is an icon. Surely you have heard of it at least once in your life. If not, no way. You probably just do not remember, but we are going to refresh your memory. Visiting Trevi Fountain is the best thing to do in Rome at night, it is the largest Baroque fountain and one of the most famous ones in the world, maybe the most famous ever.
Campo de' Fiori
You might know this place for its food market. You are right. The atmosphere turns upside down. Piazza Navona, Piazza Farnese, Trastevere are just a few minutes walking. They are completely different from night. If you want to escape crowds, no problems anyway. There are lots of glimpses to watch The Great Beauty in silence. 
Get Some Interesting Facts and Information about Rome
The Romans divided the day into 24 hours Like us. But unlike us, their hours could vary in length. For the Romans, there were always 12 hours of the day and 12 hours of dark. As a result, a daytime hour in hot summer may considerably longer than one in midwinter month.

Rome was founded by twin brothers named Romulus and Remus nursed by She-Wolf.

The first shopping mall was built by Emperor Trajan in Rome. It consists of several levels and more than 150 outlets which sold everything ranging from food and spices to clothes.

Purple is the royal color of Rome that's why purple clothing is a status symbol and reserved only for emperors or lawmaker

By the early fourth century Romans had built a road network of 53,000 miles, get more about Roman history.  

You can make money from Trevi Fountain. 

Women wore stoles, the female version of togas, made from linen.

Vatican City is the world's smallest state which is a monarch state inside Rome.

There are cities in the world that have a number of churches when you include mosques, temples and other houses of worship. However, Rome is home to 900 Christian churches, which is currently more than any other city.

There is a strict law that protects them and their freedom to enjoy the city, and the organizations take care and feed them. It is estimated that there are around 180.000 free-living cats in Rome. 

Women in ancient Rome dyed their hair with goat fat and beech wood ashes. The most popular colors were red and blond.

        
Read More: Some Historical Facts About Rome
Here are some Do's and Don't's in Paris
Do's
DO

have antipasto, bread, and wine with your meal.

DO

walk the city at night.

DO

take multi-generational selfies in front of landmarks.

DO

make sure you know the back of a building from the front so that you can actually go inside

DO

try a hot chocolate but DON'T orders a cappuccino in the afternoon or evening.
Don'ts
Don't buy at snack sales carts.
Don't immortalize yourself in the monuments.
Don't order double espresso and cappuccino after lunch.
Don't go to tourist restaurants.
Don't allow to be approached by strangers.
Related Post:




Complete Rome Travel Guide is letting us know all the top things to do in Rome to visit as it is providing a detailed travel guide to Rome and some interesting facts about Rome. Hope this article would be beneficial for you as it provides complete tour information about Rome city to visit which must not be missed and kindly share your views.
The post The Complete Rome Travel Guide: What to See, Do, Facts & Best Time To Visit appeared first on World Tour & Travel Guide, Get Travel Tips, Information, Discover Travel Destination | Adequate Travel.