The historical monument is synonymous with Paris and if for no other reason, should be on your list because it is completely free to enter. Here we are giving you a list of the hotel near the Notre-Dame.It is truly one of the most beautiful buildings in Paris, internally and externally, and celebrated its 850-year anniversary in 2013, a veritable Gothic masterpiece. We recommend going early in the morning or later in the evening to avoid the long queues. Furthermore, there are regular services and all are welcome to attend the mass, especially if you enjoy choral music. One almost feels transported back in time at this hauntingly beautiful, historical monument. Here we will tell you about the pocket-friendly and Best Hotel Near Notre-Dame Cathedral, where you can feel comfortable like never before.
List of Hotels Close to Notre Dame
1. Les Degres de Notre Dame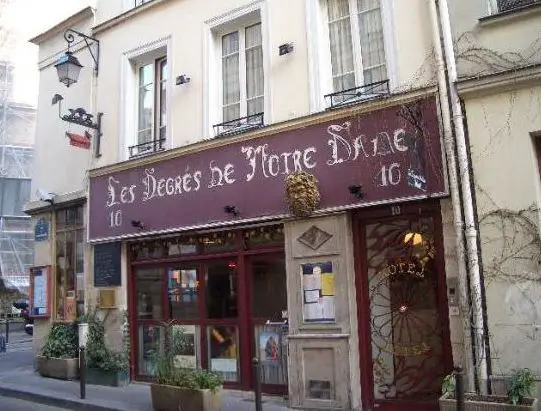 The location of this hotel was perfect for traveling around in Paris, either by foot or by metro and RER.  The neighborhood is very quiet. Under the hotel, there is a very nice and welcoming area that is with great atmosphere great music selection and a nice owner. The decoration of the room is so romantic. The room makes you feel warm and even some times too warm from the heating. There is all the time hot water in the bathroom and every request that you make to the staff surely accepted. The towels change every day. if you want to left your luggage for 6 hours in the lobby after they checked out and without any worry. The average price of this hotel is 7-8,000 INR and it just 200 m from Les Degres de Notre Dame.
Address:10 Rue des Grands Degrés, 75005 Paris, France
2. Hotel Esmeralda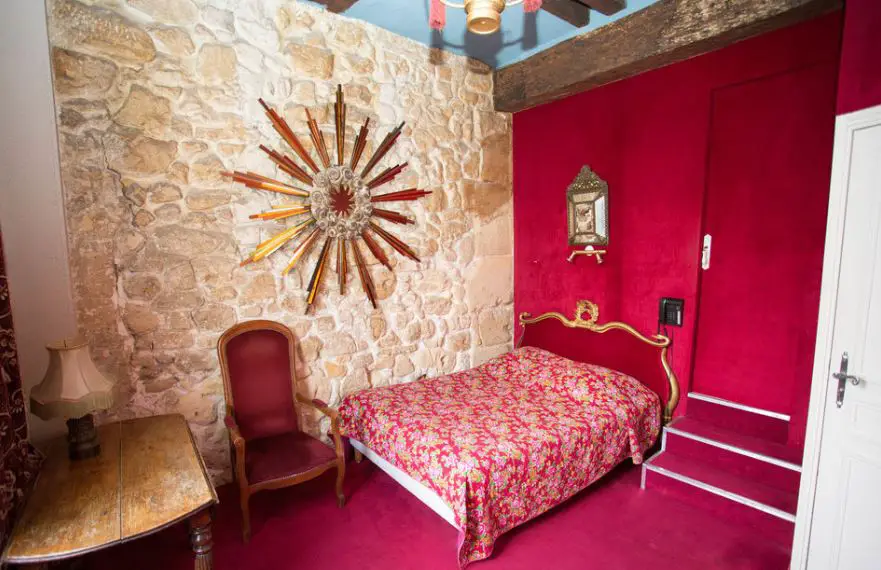 Hotel Esmeralda is like a set for 'the Dreamers'. It's stained and faded wallpaper transport even the most modern minds back to the bohemian spirit of Paris. George Orwell was right, you are a free man in Paris, in this hotel, you sense history and in turn, realize the infinite possibility. But be prepared to harshly bargain with the manager, especially if he's placed you in a room with not so much a view, but a dirty courtyard. Expectations are always higher, but reality can be liberating. In just 10-11,000 INR you can enjoy its cozy facility just 0.250 km from the historical place.
Address:4 Rue Saint-Julien le Pauvre, 75005 Paris, France




3. Hotel le Notre Dame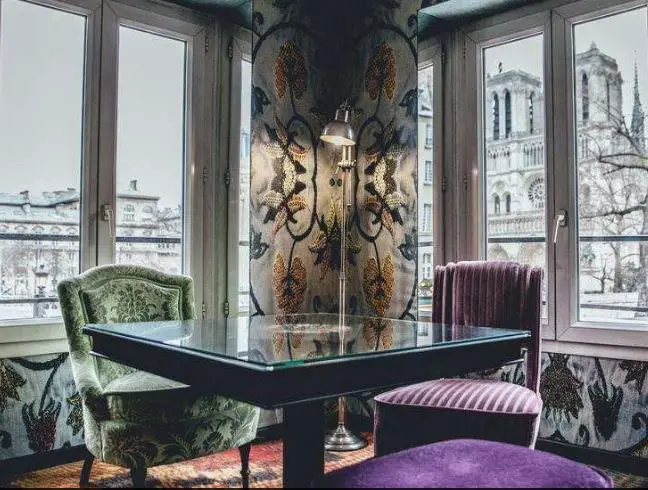 Each room is well-furnished with exposed stone walls, black hardwood floors, a wardrobe and a minibar for midnight snacks. They also give you an iPod docking station and luxury bathrooms with a rain shower. You always wait when night falls, for this impressive space boasts the first Veuve Clicquot champagne bar in Paris. You can take a sip on cocktails at the bar. You can also arrange for a massage from the Wellness Spa in the comfort of your own room. away. This hotel is admired for the best views of the Notre-Dame, it just 10 minutes' walking distance. The average price is just 10-12,000 INR.
Address:19 Rue Maître Albert, 75005 Paris, France
4. Hotel Henri IV Rive Gauche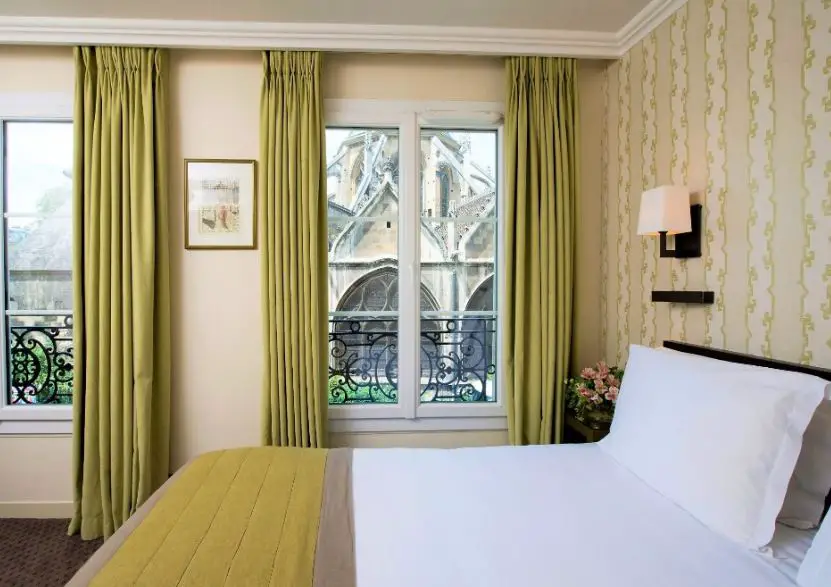 This beautiful hotel is in the Rue Saint Jacque.  Notre Dame is just a 2-minute walk from here. If you want to walk to fun spots cafes, you would not walk enough. The hotel is a nice boutique hotel, conveniently located and not far from the Notre-Dame. The cute piano bar, famous jazz bar and variety of foods to eat with Notre Dame right across the street are just amazing. The manager and staff are all so friendly with great vibes and very helpful at all times. There are also a few metro stations you can choose from time managed.  it is not far from the Pantheon and Luxembourg garden. The average price of this hotel is 12-13,000 INR.
Address:Rue Saint-Jacques, 75005 Paris, France
5. Hotel de Notre Dame "Maitre Albert"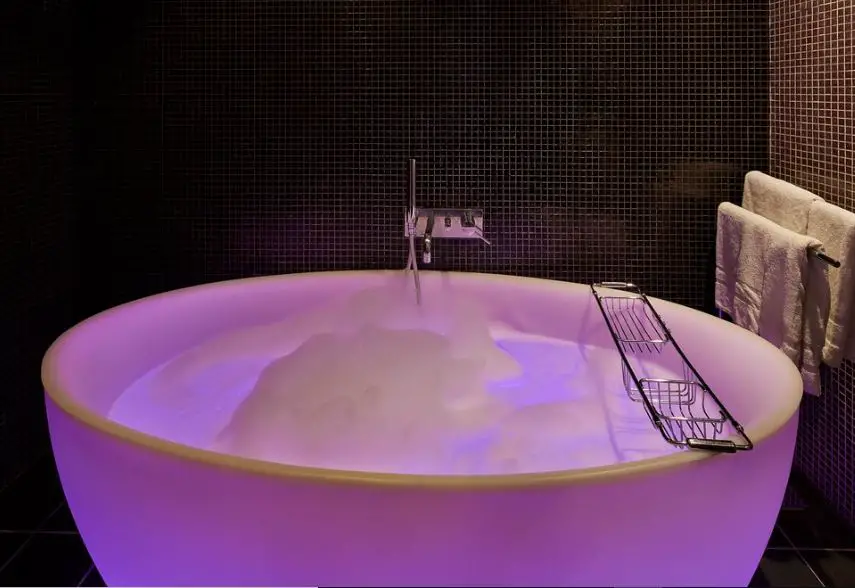 It's on a very quiet street called Maitre Albert located right off of Boulevard Saint-Germain. On one end of the street, you see some pretty amazing restaurants and a view of the Notre Dame. On the other end is a busy intersection close to the Metro and a great outdoor market on certain days. The rooms are very small and cozy. Baths are cool, too, but not every day. Ask for a room with a shower. You have to spend just 8-9,000 INR for staying here.
Address: 19 Rue Maître Albert, 75005 Paris, France
6. Hotel du Mont Blanc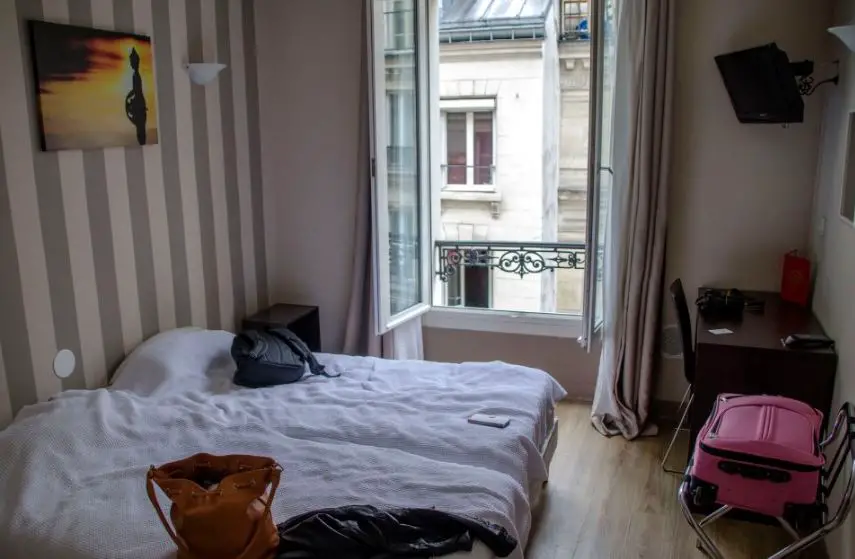 Each room of this hotel individually decorated with some boasting a balcony with the astonishing Notre-Dame views. You will get a flat-screen TV, a telephone, free toiletries and a hairdryer in the private bathroom.  If we talk about the distance from Eiffel Notre-Dame it is just 10 minutes walk from this beautiful quaint hotel called the Hotel du Mont Blanc. This hotel is clean, serene, cozy with authentic French decor. This hotel is all praise when it comes to its good looks and helpful staff.   Breakfast can be provided every morning, and sometimes even to the doorstep of your room if you want. The average price of this hotel is 11-12,000 INR.
Address:28 Rue de la Huchette, 75005 Paris, France




7. Hotel Albe Saint-Michel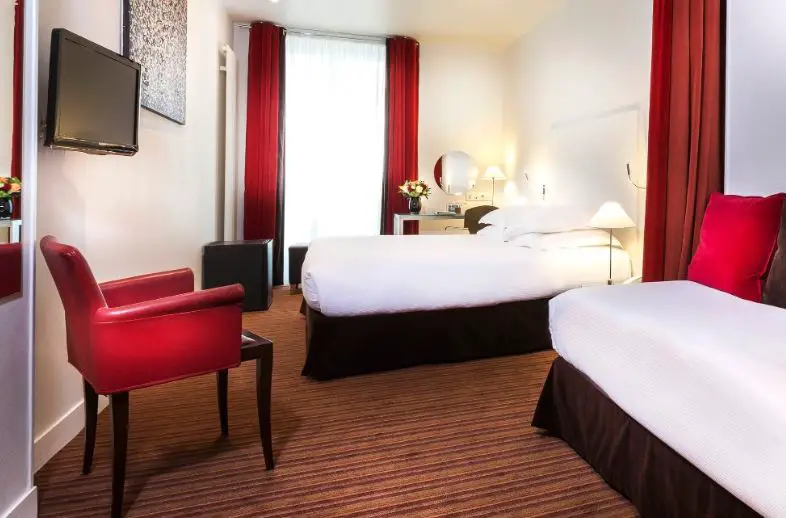 This city is located in the heart of the City of Light, on the Left Bank of the River Seine.  The Hotel Albe Saint-Michel is the perfect base. Here you can discover Paris and its secrets. This hotel offers a chic contemporary lightness with a sophisticated and pictorial interior. If you stay in this hotel you will feel the real touch of Paris. Not only Notre Dame, but You can also become a witness of visiting Cathedral, Saint Germain des Prés, the Jardin du Luxembourg and the banks of the Seine.  The average price of this hotel is 9-10,000 INR.
Address:1 Rue de la Harpe, 75005 Paris, France
8. Hotel Studia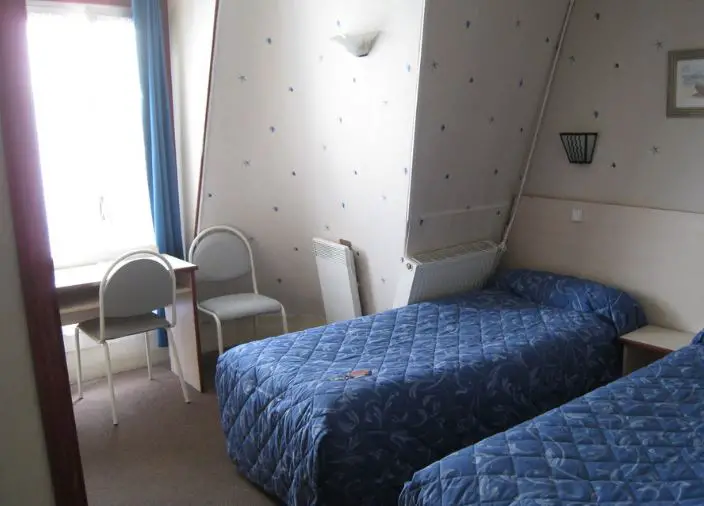 This hotel has a fantastic location, close to most sights and a safe neighborhood. The rooms are clean, reasonable size and had a clean and reasonably sized ensuite. You can enjoy here marvelous French food.  The wifi worked well and the reception staff is so friendly. A basic breakfast was available at a small extra cost. The room was cleaned every day. You can pay only 7-8,000 INR here for staying.
Address:51 Boulevard Saint-Germain, 75005 Paris, France




9. Hotel des Deux Iles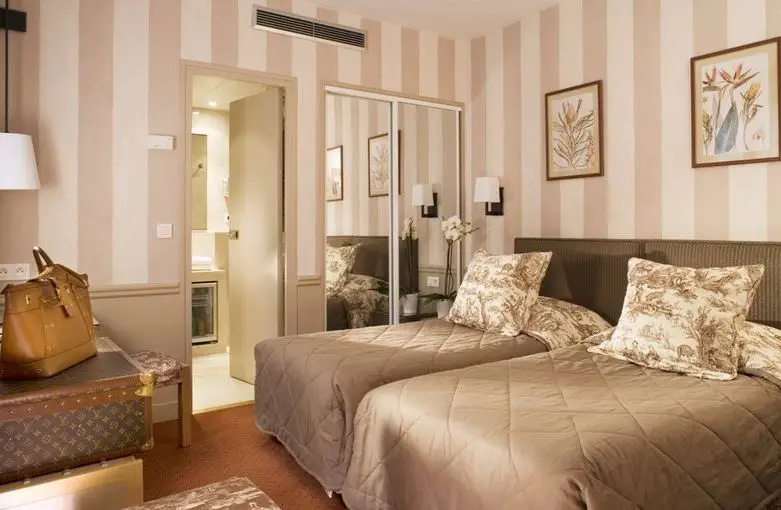 This hotel has a great location, excellent service and close to great restaurants and shops. This place feels like a true Paris feel rather than a hotel. The breakfast that served here is yummy. The only concern was noise from other guests tended to echo through the middle courtyard.  If your room's window is open it may disturb you. Other than that it was perfect! Highly recommend. The average price of the hotel is 13-14,000 INR, just a 4-minute walk to Notre-Dame.
Address:59 Rue Saint-Louis en l'Île, 75004 Paris, France
10. Hotel Marignan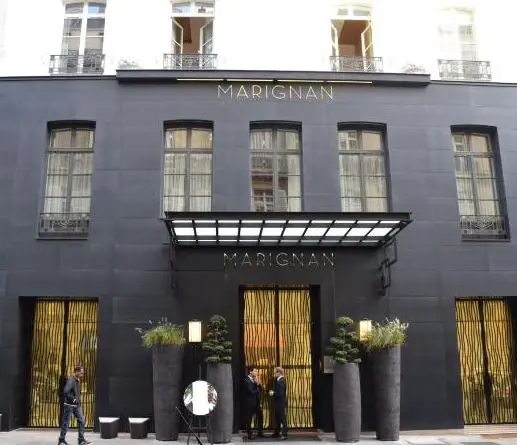 This hotel will offer you a warm welcome, a proper and clean room. The staff is so welcoming and helpful. The price is always reasonable. If you stay here, you are easy to access to Charles De Gaul Airport. At walking distance of Notre Dame Cathedral, Ile de la Cite, Saint Chapelle, Musee de Cluny, Luxembourg Gardens, Boulevard Saint Germaine, Shakespear and Co. and so much more. The breakfast is a traditional French breakfast of a hot drink, rich, flakey croissant, and baguette, butter, and jam. As is a small piece of cheese. In addition, there is a guest lounge on the first floor with a refrigerator for guests to use, a microwave, tables, and chairs. You can meet some interesting people in this lounge, and become great friends. Free laundry facilities are also on offer.
Address:13 Rue du Sommerard, 75005 Paris, France




So these are the best hotels near Notre-Dame, with respect to its price and hospitality. You can choose according to your pocket and comfort zone. You get also a cheap hotel near Notre-Dame as well as a luxury five-star hotel.
The post Best Hotel Near Notre-Dame Cathedral Paris | Hotel Notre Dame Paris appeared first on World Tour & Travel Guide, Get Travel Tips, Information, Discover Travel Destination | Adequate Travel.