Synopsis: Seeing the current influx of tourists in Thailand, the tourism authority's target for year 2022 has been raised to 10 million. Over 4 million foreign visitors have already arrived in Thailand this year, and it's only the second quarter.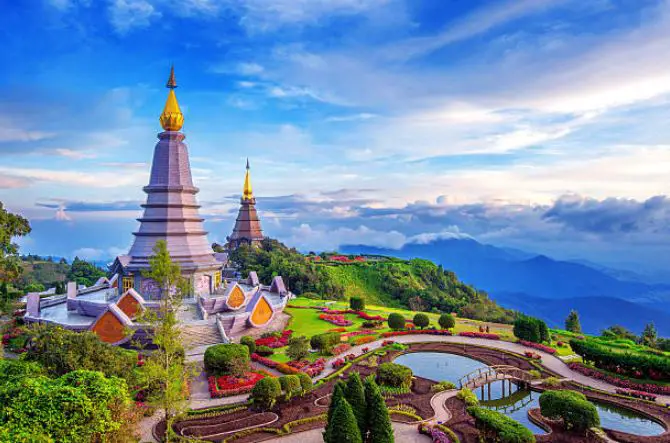 According to the latest Thailand news, the tourism sector is expected to reach 10 million visitors by year-end. This prediction has been made by the Tourism Authority of Thailand (TAT) on the basis of the overall influx of tourists for this year. 
Anucha Burapachaisri, a spokesperson for the Prime Minister's Office, reported that more than 4 million foreign visitors have visited Thailand so far this year. This number is anticipated to increase to 4.5 million by the end of this month, which has exceeded the government's target of 10 million foreign visitors by the end of the year.
Thai tourism is a vast industry that contributes $43 billion to the overall GDP of the country. It includes attractions like beautiful lakes in Thailand that sit within the country away from the coastline, popular beaches, temples, wildlife, mountains, festivals, and historic sites. Also, Thailand is one of the most sought-after destinations among romantic couples and newlyweds for its beautiful wedding destination spots and romantic honeymoon destinations. It seems like Thailand never disappoints anyone who comes here for the purpose of appreciating the beauty of nature. However, for the last couple of years, the country has been at a loss with its tourism due to COVID-19 restrictions. However, from the second quarter of this year, the Thai government announced new rules to ease COVID-19 restrictions, after which tourists can extend their vacation for up to 30 days. 
The country sees most of its foreign visitors from Malaysia, Singapore, India, Laos, and the UK. Travel agencies have now become more active after the announcement of Anucha Burapachaisri regarding the present target. They are now adopting and promoting new and standard ways to incur tourists to complete the defined target of the year. 
In order to promote tourism in the country, the Centre for COVID-19 Situation Administration (CCSA) granted permission for foreign visitors to extend their stay on August 19, 2022. After the implementation of this from October 1st, 2022, foreign tourists will be able to extend their stay for up to a month, and the duration of stay for nationals exempt from a visa requirement is increased from 30 to 45 days from October 1st, 2022. 
The post Thailand is expecting to see 10 million tourists by the end of the year. appeared first on World Tour & Travel Guide, Get Travel Tips, Information, Discover Travel Destination | Adequate Travel.