Synopsis: After easing COVID-19 restrictions, tourists can now extend their vacation for up to 30 days. This move by the Thai government will surely contribute a lot to the recovery of the economy of the country.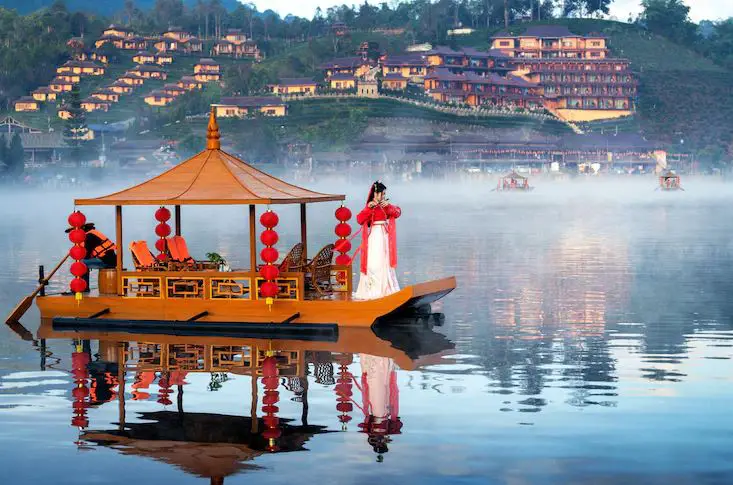 Thailand is a beautiful country with wonderful islands on its coastline. Million of tourists across the globe hit the Thailand boundaries for long, cozy vacations. But due to covid-19 restrictions, the tourist sector in Thailand had seen a really bad time in the past two years. To overcome the situation, the Thai government has released a notice about the extension of vacation stay after COVID eases.
According to the latest Thailand news, foreign tourists from 18 territories are now allowed to extend their vacation for up to 30 days. This opportunity is open for people arriving in Thailand between October and March under the visa-on-arrival (VOA). 
A couple of weeks ago, Thai officials made an announcement on the removal of COVID-19 travel restrictions that promote more tourists to the country. 
Taweesilp Visanuyothin, Thai Spokesman and Psychiatrist, released this information in a meeting with the media. Along with this, he said that previously, people from 50 places that were allowed to stay for up to 30 days can now extend their vacation for 15 more days. 
In the first two quarters of this year, Thailand tourism earned 176.3 billion baht ($4.9 billion) in revenue from 3.78 million foreign tourists. Therefore, the data says that the country earned 3,214% more than the previous year. The tourist sector is anticipating seeing around 10 million visitors this year, and if everything goes according to plan, the country will host around 30 million visitors in the next year. However, the number of visitors is still lower than the pre-COVID numbers. 
Although the pace of growth will likely be the slowest in Southeast Asia, Thailand is optimistic that an increase in tourist arrivals will help to further boost its economy this year.
Earlier this year, Thailand made an announcement about two levels of pricing in hospitality that will provide benefits to the tourists.
The post Thailand: Tourists can now extend their stay for 30 days after COVID eases appeared first on World Tour & Travel Guide, Get Travel Tips, Information, Discover Travel Destination | Adequate Travel.