Barbados is just extended to 166 sq. miles area and its population are just 287,010. The cities to visit in Barbados is home to plenty of fabulous cities that are simply holding on to be explored. Although Barbados has a wealth of interesting places to explore, and some of the best places are the towns and villages scattered throughout the island. Here you'll find just what makes Barbados charming place, from its historic buildings to our friendly people. This tiny island country has an extraordinary jewel in the Caribbean. This country was ruled by Britishers, so Barbados is English speaking and has a distinctly British vibe. Cricket, horse racing, polo, high tea, and driving on the left side of the road are all part of the experience in Barbados. You will find attractions in Barbados, like outstanding beaches, include caves, historic sites, gardens, plantations, a wildlife preserve, and numerous points of interest.  Apart from these, you will also get snorkeling, diving, swimming, fishing, and other excursions are readily available.
Barbados is made up of four major towns Bridgetown, Oistins, Holetown, and Speightstown. Each town is easily accessible and incredible in its own little way as each one offers something different. For ideas on how to spend your time, see our list of major cities in Barbados.
List of Major Cities in Barbados
1. Bridgetown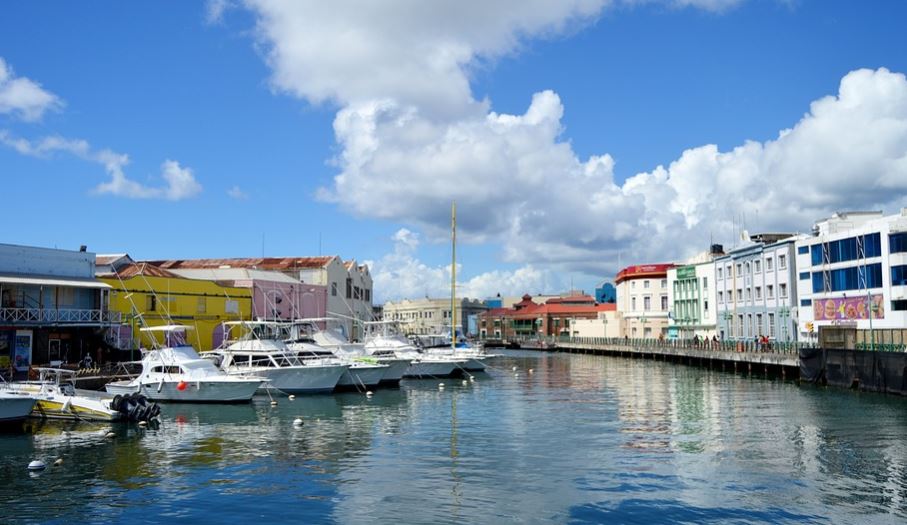 Bridgetown is the capital city and also a main commercial area of Barbados. Bridgetown is the capital city and is the best cities in Barbados to visit.Here you will get an abundance of duty-free shops like selling fine jewelry, china, liquor, etc.  you will also get wayside vendors, they selling just about everything. The Parliament Buildings are also situated in Bridgetown. The Barbados Parliament was established in 1639. Very few know that it is the third oldest Parliament in the entire Commonwealth.
Bridgetown is the island's largest city and the center of it is business and culture. Its population is over 110,000 people and rich history. Bridgetown is a mix of two culture, Bajan culture and the modern world. You will get here vibrant street vendors and commercial complexes available for shopping trips. This is formerly known as the Town of Saint Michael, locals suggest to Bridgetown as 'the city', and sometimes, towns, get the best cities to visit in Bahamas.
2. Speightstown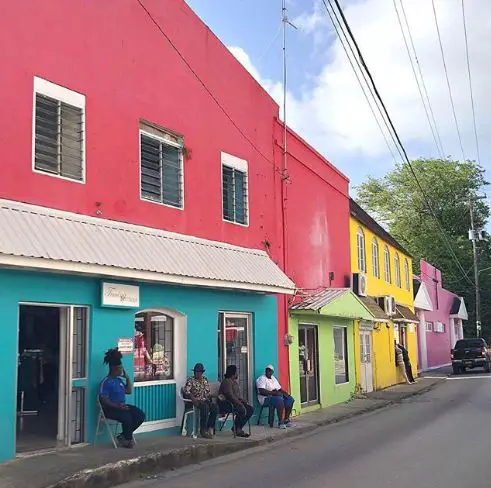 Speightstown is located along the north-west coast of Barbados. It is the islands major towns and boasts a long and fascinating history. Much of the character of Speightstown can be found in its architecture – historic monuments and buildings dating back to the early settlement of Barbados. Alongside these modern buildings reflecting a developing nation. its people are so friendly. The sidewalk vendors offer fresh fruits and vegetables. This city has a friendly sales staff in modern shops and restaurants.
Speightstown is one of Barbados's busiest ports and it has undergone a renaissance of sorts.  It is once again an active and vibrant town while still maintaining a British charm. The town is the place of several beautiful beaches which tend to be less busy than others along this popular coast.
Don't Miss:Top 10 cities in Albania




3. Holetown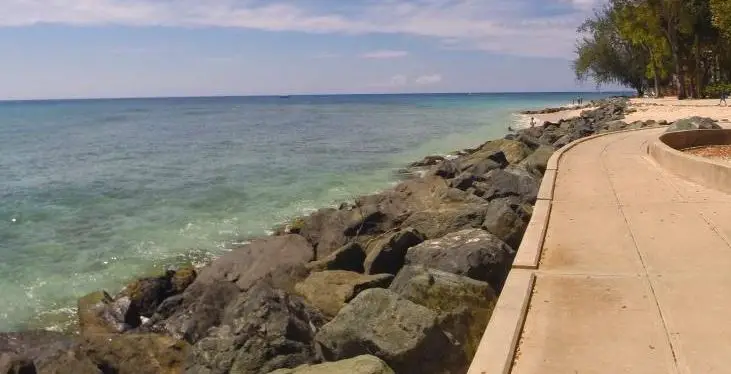 This amazing city has known for its rich history. Holetown was the site of the first British landing in Barbados in 1625. This town was originally called Jamestown after King James. People said that the English seamen named the area Holetown because this river that empties into the sea here reminded them of the Limehouse Hole on the River Thames. Here you can be a part of many activities like taking a stroll along the boardwalk to enjoy fresh sea breezes, gorgeous tropical beaches, and amazing sunsets.
Its Tranquil sea conditions at Holetown Beach that makes it a perfect spot for sea bathing, swimming, and kayaking. Every year in Feb, this town hosts the Holetown Festival, a colorful local festival of crafts, music, and historical parades.
Read More:Cities in Benin
4. Oistins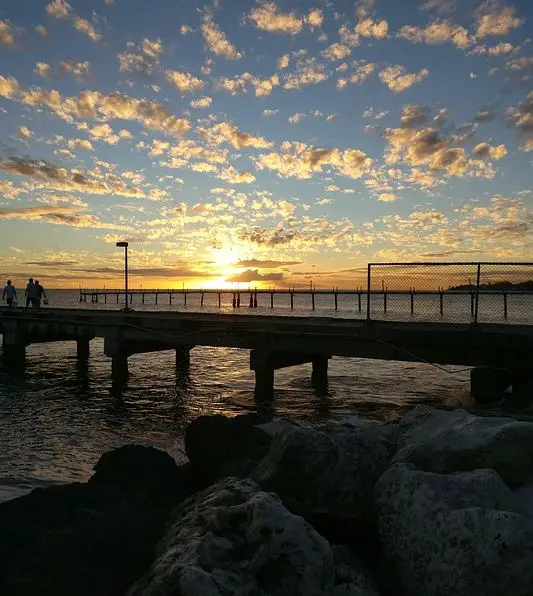 Oistins is the most beautiful city in Barbados. A major fishing community of Barbados lives here with a modern fishing market. At the Oistins fish market, you'll find the freshest fish. These fishes caught and brought to the jetty by the fishermen then skillfully skinned, cleaned and portioned by the small vendors. Oistins is the place of the annual Fish Festival. In this festival, honor given to those who contribute to the local fishing industry. Just around the corner from Oistins is a great place to take a swim like a Miami Beach. Each Friday and Saturday night hundreds of locals and visitors organize barbeque to Oistins for the Fish. It is an opportunity to enjoy the very best local food like fried and grilled fish, fish cakes, macaroni pie,  sweet potato, and so much more.
There are vendors to choose from and seating is readily available. The sounds of island music fill the air and make it for a memorable evening out in a very casual setting. The Oistins Fish Fry has now become so famous that it is become the second highest-rated attraction in Barbados, after Harrisons Cave.
Related Post:




Barbados City List is letting us know all the best cities in Barbados to visit as it is providing a brief description of the top 10 cities in Barbados to visit and some Barbados major cities. Hope this article would be beneficial for you as it provides the name of cities in Australia and shares your views.
The post Best Cities, Towns in Barbados to Visit | Major Cities in Barbados appeared first on World Tour & Travel Guide, Get Travel Tips, Information, Discover Travel Destination | Adequate Travel.