Seoul theme parks are one of their kind, each offering some of the most impeccable and exciting experiences to the kids and adults. With unique and offbeat themes, these water parks in Seoul allow travelers to get de-stressed like nothing else, rejuvenate, and relax. By virtue of their comfortable vibes and fun-filled experiences, the theme parks in Seoul are one of the most popular attractions in Seoul. Go through the list of top best theme parks in Seoul to the gorgeous city: 
Water & Theme Parks in Seoul 
1. Lotte world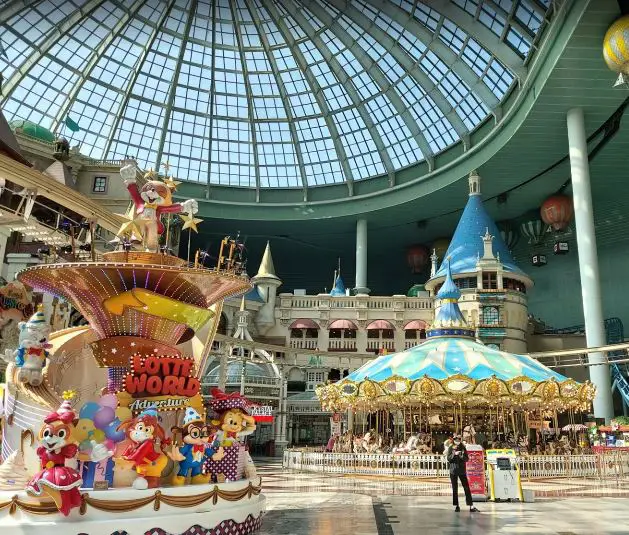 A lot of K-dramas have taken this Water park in Seoul South Korea as a shooting scene such as "When Man loves" and "Stairways to Heaven." Located in the eastern part of Seoul, Lotte World has two big zones (indoor and outdoor) that offer a variety of fun rides. There is also an Ice Rink and a folk museum along with Lotte Hotel and Department Store next to the park.
Address: 240 Olympic-ro, Jamsil-dong, Songpa-gu, Seoul, South Korea
Official Website: www.lotteworld.com
2. Seoul Land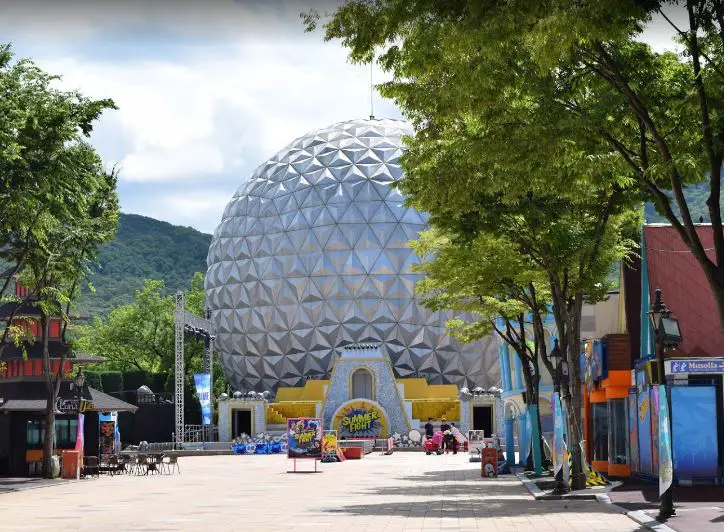 Indulge in scenery and reverie at Seoul Land, the first theme park in South Korea. As part of the Seoul Grand Park complex, this amusement park offers fun, exciting rides and attractions fun for all ages! It is one of the best theme parks in Seoul.
Address: 181 Gwangmyeong-ro, Makgye-dong, Gwacheon-si, Gyeonggi-do, South Korea
Read More: Famous Monuments of Madrid
3. Everland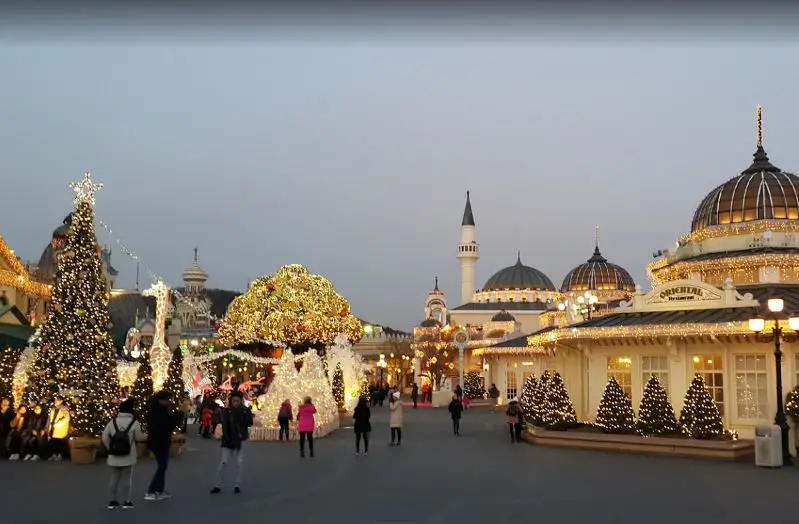 Everland is the biggest theme park in Seoul, located in Yongin City nearby Seoul, which offers a wide range of rides and attractions and an ultimate theme park experience in Korea. Try its "T Express", a world-class wooden roller coaster that has one of the steepest inclines in the world. 
Address: 199 Everland-ro, Pogog-eup, Cheoin-gu, Yongin-si, Gyeonggi-do, South Korea
Official Website: everland.com
4. Caribbean Bay Water Park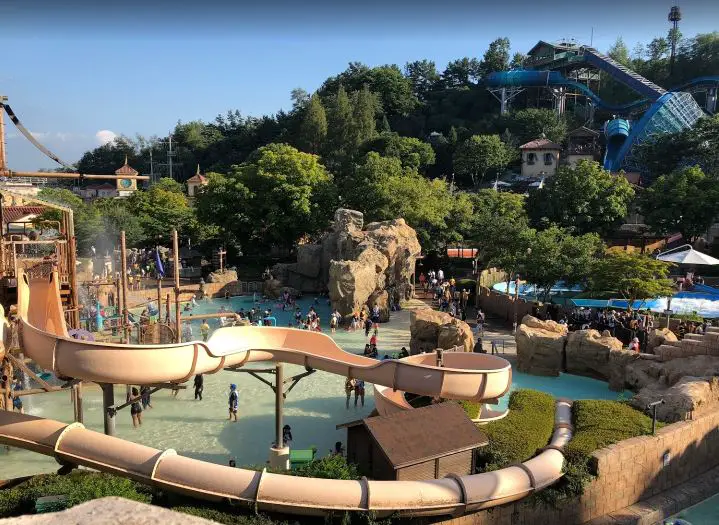 Seoul's largest water park with a big wave pool and fun slides. It is located nearby Everland (Yongin City, in the outskirts of Seoul) both operated by the Samsung group. Based on the theme of a typical bay in the Caribbean Sea, it is immensely popular during the Summer. 
Address: 199 Everland-ro, Pogog-eup, Cheoin-gu, Yongin-si, Gyeonggi-do, South Korea
5. Sea La La Water Park & Spa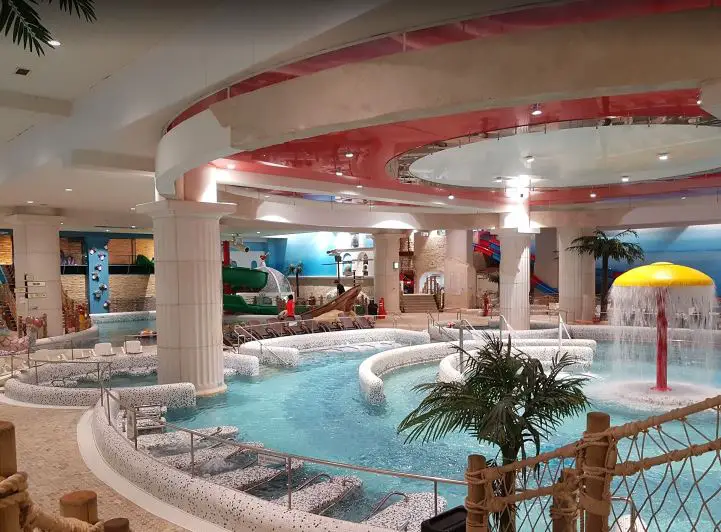 An incredible indoor water park in Seoul that you can easily reach within the city of Seoul. Featuring a Greek-style theme, here, you can enjoy Korean sauna as well. If you're not too keen on extreme water sports, Sea La La is the perfect place for you and your family.
Address: 164 Mullae-ro, Mullae-dong, Yeongdeungpo-gu, Seoul, South Korea
Official Website: www.sealala.com
Visit: Monuments in Hong Kong
6. Woongjin Playdoci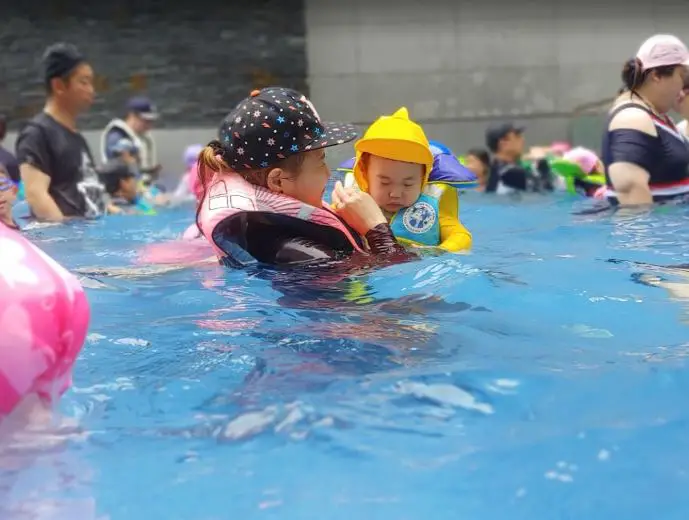 Woongjin Playdoci is Korea's largest indoor leisure theme park with an indoor ski resort, a water park and spa and a golf practice center. Bring your whole family and enjoy exciting leisure sports all-year-round! It is counted in one of the popular water parks in Seoul.
Address: South Korea, Gyeonggi-do, Bucheon-si, Wonmi-gu, Jomaru-ro, 2 KR
Suggested: Activities to Enjoy in Seoul
7. Ocean World Water Park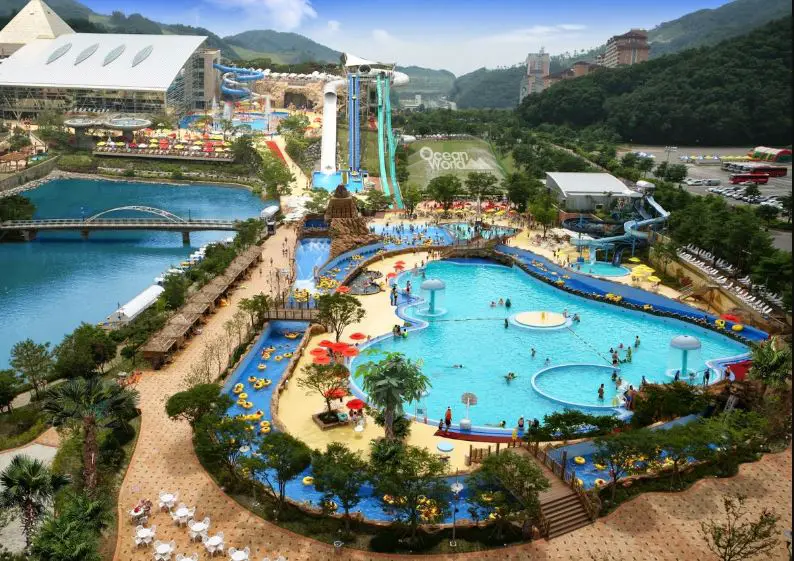 Ocean World is a water park with an Egyptian theme. It is especially known for its big wave pool where you can enjoy floating around the pool and get on the wave. It is considered in one of the best water parks in Seoul. 
Address: 262 Hanchigol-gil, Seo-myeon, Hongcheon-gun, Gangwon-do, South Korea
Read About: Famous Monuments in Benin




So far we have discussed theme parks in Seoul, which contains the proper information regarding all the Water parks in Seoul. I hope you might have loved reading this article and if you love to know more about Seoul then kindly head to our other articles as well which will help you to get knowledge about Seoul.
The post Famous Water Parks in Seoul | Best Theme Parks in Seoul South Korea  appeared first on World Tour & Travel Guide, Get Travel Tips, Information, Discover Travel Destination | Adequate Travel.