Synopsis: Heavy rainfall in several regions in Jammu causes landslides and shooting stones that have led to the closure of the Jammu-Srinagar highway and Mughal road.
According to reports, the Jammu Srinagar National Highway will be closed to vehicular traffic on Friday due to landslides and shooting stones. Several places in Jammu have been experiencing heavy rainfall for a few days, and now the situation has been getting worse due to landslides in high-altitude regions. According to the recent news, the route to Ramban and Poonch districts in Jammu will remain closed on Friday due to heavy landslides.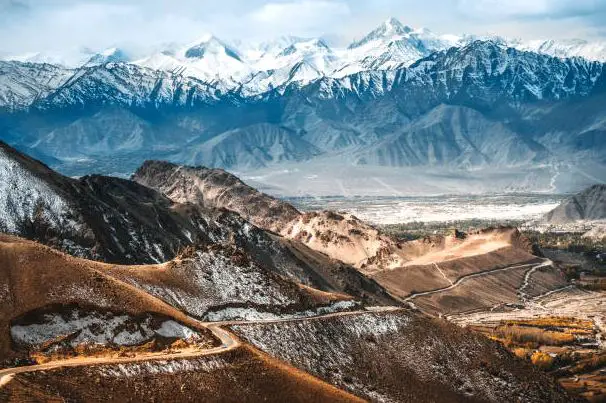 According to the officials, the highway in Ramban is still blocked due to shooting stones triggered by heavy rains at Mehaar and Cafeteria Morh. They claimed that several hundred vehicles, including those transporting a group of Amarnath Yatra pilgrims, are stuck on the highway. Officials added that a convoy of 174 pilgrims heading to Amarnath Yatra has been stopped at Chanderkote Ramban Amarnath Yatri Niwas until the road has been cleared.
Vehicular traffic on the historic Mughal Road in Poonch will also remain suspended due to shooting stones and landslides in Jammu. And visitors are advised to avoid going on that route. However, it is advised to use the alternative route in case of any emergency. People can use the route that connects the South Kashmir town of Shopian with the Poonch and Rajouri districts of Jammu. 
According to authorities, the twin roads leading to Kashmir are currently being restored and transportation is expected to be restarted soon. Meanwhile, officials make strict announcements for tourists and local people to avoid heading on that route. Also, it is advised to take confirmation from the traffic authorities before heading to the Jammu-Srinagar highway, whether it is safe to go on that route or not.
The post Landslides force closure of Jammu-Srinagar highway, Mughal Road appeared first on World Tour & Travel Guide, Get Travel Tips, Information, Discover Travel Destination | Adequate Travel.