Washington DC is the hub of incredible buildings and American History that is alive with all the hard efforts of the government to maintain their tourism and love for the city. You can see a lot of popular souvenirs to buy in Washington DC on the streets nearby the famous monuments whereas if you want some special thing to buy in Washington DC then follow our list of 10 best souvenirs from DC that are super classy and a lot of travelers love these items to take back home.
List of Things to Buy in Washington DC
1. White House Christmas Ornament
The White House is like the heart of this city which holds the major significance in its core. Therefore these ornaments are a popular collector's item, especially during Christmas. They are basically used to honor the past presidents, sometimes also depict the famous scenes of DC, such as Washington crossing Delaware. These are one of the best things to buy in Washington DC that are usually available at the White House Visitor Center but now you can find them at many gift shops throughout the city and suburbs of the city.
Price: Prices starts at $16.00(rest depends on the availability)
Where to find it: White House Visitor Center, 1450 Pennsylvania Avenue.
2. Blue Canton China
A lot of people love to take back various famous cutlery of the city that they can use in their house as a remembrance of their amazing trips. The blue canton cutlery was imported from the city of Canton in China during the old times that depicted typical Chinese scenes of mountains, pagodas, and rivers. Even now it hasn't lost its charm and it's the famous souvenir to buy in Washington DC. The look of this porcelain china dishes is kept in the same older designs, but now you can find them with a modern dishwasher and microwave-safe options. 
Price: The five-piece setting is $210.00. Other pieces vary in price.
Where to find it: The Mount Vernon Shop, 3200 Mount Vernon Memorial Highway, Alexandria.
Visit: Top Beaches Near Washington DC




3. Hope Diamond Necklace
This is one of the most interesting elements in DC's history as the real diamond was believed to have its origins in India, where it was discovered by a Frenchman who brought it back to France. The legend says that it was stolen from an idol and whoever owns it will be cursed forever. After a long chain of being bought and stolen finally the real diamond ended in Washington DC which is now on display at the Smithsonian Museum of Natural History. The famous gift shop at the museum sells a beautiful replica that can be worn as a pin or a pendant. This is one of the best ideas for what souvenirs to buy in Washington DC? I am sure after listening to this incredible tale behind the diamond, anyone will love to own it(I mean the replica version of course, not the cursed one!)
The price for the pendant is $110.00.
Where to find it: Museum of Natural History, 1000 Constitution Avenue, NW
4. Virginia Peanuts
Well, we all eat peanuts(excluding the allergic ones!) but what's so special about Virginia peanuts? The peanuts grown in this neighborhood of Washington DC are large and have a distinctive crunchiness. So, whenever you can't decide what to buy in Washington DC? Then just buy these, Virginia slows roast delicacies that are usually sold inside the tin either salted or unsalted. But now some new methods have been infused that you can try such as the peanut brittle, peanut pie, and peanut soup.
Price: approximately $5(for a small tin)
Where to find it: Whole Foods Market, 2700 Wilson Blvd., Arlington.
Discover: What Washington DC is Known For
5. LEGO White House Building Set
There are a lot of places that can easily attract your attention but what can you buy in Washington DC? That your kids can love isn't that easy to find. Therefore if you want to gift something that teaches your kids in a playful manner then you can buy this lego White house, the home of every U.S. president since John Adams. This Lego usually has 560 pieces and a booklet on the history and fun facts of The White House in Washington DC. The LEGO set is appropriate for ages 12 and up(but no one will judge if you wanna play with it!)
Price: Around $55.
Where to find it: National Building Museum Shop, 401 F Street NW, Washington DC 
6. Lantern from Mount Vernon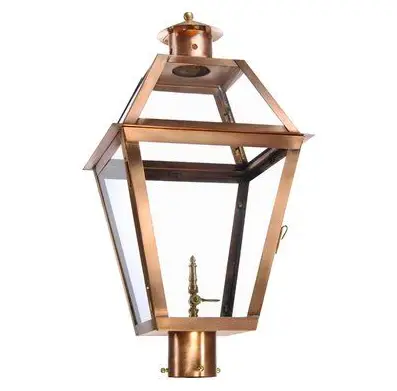 You might have seen these classic black lanterns hanging on different old streets of Washington DC. Don't drool over you can buy these amazing pieces of art that can be perfect for your summer barbecues or winter celebrations. Such a classic thing to buy in Washington DC never goes out of style and they are still used today at Mount Vernon. Each lantern is 16 inches high and holds an 8- to 10-inch taper candle. 
Price: lantern is $40 and the stand is $29.
Where to find it: The Mount Vernon Shop, 3200 Mount Vernon Memorial Highway, Alexandria
Read More: Best Water Parks in Washington DC
7. Gargoyle Statue
These are some of the best home decors that are based over the Darth Vader gargoyles in the National Cathedral of Washington DC. These statues represent American culture in a very significant manner.  The replicas of these famous things to buy in Washington DC are available in the Cathedral Shops. You can use them either as cute garden ornaments or as a literal scarecrow in your gardens.
Price: $25( for 11 inches statue) and $250(for approximately 2 feet tall statue)
Where to find it: Washington National Cathedral, 3101 Wisconsin Avenue, NW, Washington DC 
8. Real-Life Cherry Tree
Some people love to take back the living aroma from the city. For those nature freaks, I have a perfect suggestion when they ask for what souvenir to buy in Washington DC? These traditional spring pilgrimages are in the tradition of gifting since the Japanese presented 3,000 of them as a gift to the capital city in 1912. You can order one through the DC Gift Shop and it will be delivered at your doorsteps. But if a standard size cherry tree is too much for you, then you can also buy cherry blossom bonsai. Some yoga instructors say the miniature versions are the perfect Drishti (gaze) for meditation and yoga.
Read More: Water Parks in San Francisco
9. Einstein Bobbleheads
The Americans have given lots of great scientists to the world out of which we all are fascinated with the one who is pondered that he used 2% of his brain capacity which itself is a record as normal humans can't even reach 1%. Therefore The Air & Space Museum in DC produces talking Albert Einstein bobbleheads, whose heads move constantly. These are some of the top things to buy in Washington DC that your kids will love back at home and the profits earned from these purchases also support science.
10. Jigsaw Puzzles of National Gallery Paintings
If you also love to solve puzzles no matter what age you are, you will definitely enjoy these puzzles which are based on the permanent collection at the Smithsonian National Gallery of Art in DC. These puzzles are usually based on the works of Claude Monet, Carl Larsson, and Frank Lloyd Wright along with other various artists. This can be the best idea for what to buy from Washington DC? That can tempt both the adults and kids to enjoy. There are around 1,000 piece puzzles available, so I hope it can keep your energetic kids consumed at one place for many hours.
Prices for puzzles range from $14.95 to $19.95.
Where to find it: National Gallery of Art Shop, 4th Street and Constitution Avenue, NW, Washington DC 




I hope you enjoyed these ideas about what souvenirs to buy in Washington DC? that not only your kids back at home will love to play but the adults will also feel the nostalgia of your travels. You can buy all the above-mentioned items back at home hence almost all the things to buy in Washington DC are super classy to decorate your house along with that you can even shop for the best Christmas gifts from here. Do share and comment if you liked this article and follow our other blogs for engaging information.
The post Top 10 Things to Buy in Washington DC | What Souvenirs to Buy in Washington DC appeared first on World Tour & Travel Guide, Get Travel Tips, Information, Discover Travel Destination | Adequate Travel.