Synopsis: According to the latest news coming from Qatar, the officials have committed to dropping COVID test requirements and pre-registration on the Ehteraz health app for tourists arriving during the FIFA World Cup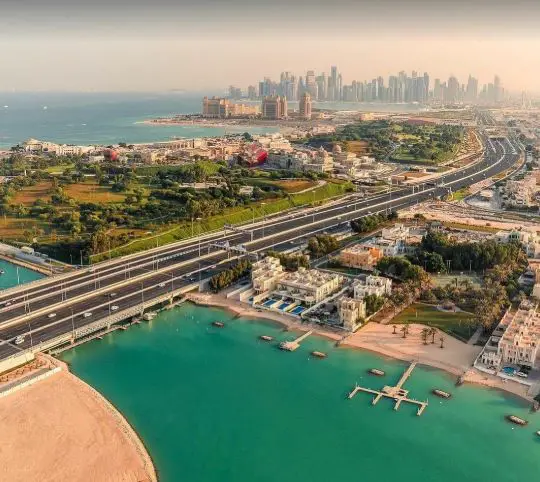 The latest news from Qatar is that tourists going to the FIFA World Cup will no longer have to take a COVID test before they arrive. Also, travelers arriving at Doha International Airport don't have to undergo any temperature checks before entering the country. The country had already started taking strict steps to stop the spread of the new coronavirus when the move was made.
The famed FIFA World Cup 2022 is set to begin on November 20, and Qatar has announced significant travel relief for spectators and visitors. In a recent statement, the Gulf state declared that foreign visitors would no longer need to take a COVID test before entering the country.
According to the country's most recent travel rules, you no longer have to sign up for the Ehteraz health application before going there.
A negative PCR test report from within the last 48 hours or a rapid antigen test from within the last 24 hours was previously required for passengers over the age of six traveling to Qatar. The test results had to be presented at the airport check-in counter after that.
With the decline in COVID-19 cases, however, the Ministry of Public Health (MOPH) in Qatar has announced that the aforementioned restrictions will be loosened.
Additionally, visitors to Qatar who tested positive for COVID-19 upon arrival were mandated to self-isolate until the virus was eliminated. As was previously reported, the quarantine requirement for all visitors was also removed by the Qatari authorities.
The latest travel rules and entry requirements:
As of November 1, all visitors to Qatar will need to have a Hayya card. This is because of a new rule that requires all visitors to have a Hayya card. Qatar has stopped giving out visitor visas until December 23, 2022, because they expect a lot of people to come for the 2022 FIFA World Cup.
As a result, anyone planning to visit Qatar during the tournament dates will need to apply for a Hayya Card, a kind of fan ID, to gain entry into the country. Please be aware that visitors who do not plan to attend a FIFA World Cup game will also need to present this card.
At least a million people are anticipated to travel to Qatar during the World Cup. Earlier this year also Qatar celebrated a record-breaking number of visitors. And the number will undoubtedly rise as the majority of football fans from around the world travel to Qatar to witness FIFA 2022. 
Unvaccinated guests are required to wear masks for 10 days after their arrival, and anyone who tests positive for COVID-19 must spend 5 days in isolation.
The post Qatar drops pre-arrival COVID test requirement amid FIFA World Cup appeared first on World Tour & Travel Guide, Get Travel Tips, Information, Discover Travel Destination | Adequate Travel.