There are a lot of food choices available online that list tonnes of foods to try in Macau some of them are not even from Macau as well. The extra-long list of foods is always going to confuse you extremely and turn your precious trips into big regrets of not being able to try all the best foods in Macau, China hence I provide you here a short and crisp list of top 15 foods of Macau with their short descriptions. So you can go and try them on your own and then judge what is your favourite food with the help of the best food places also mentioned in the content.
List of 15 Food to Eat in Macau 
1. Lord Stow Egg Tart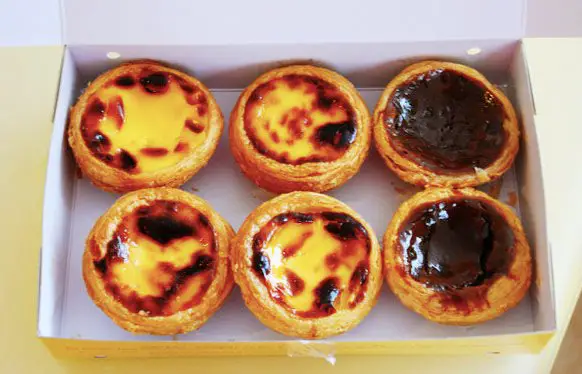 Well, it might not be mannerly if we start from dessert but Macau's extraordinary dessert is so tasty that you will always want it first. This is the most famous food in Macau which has a Buttery flaky pastry shell and rich creamy custard filling. Macau's version always differs from most egg tarts sold elsewhere in the world which make them so unique and a must-try food in China. 
Read More: Food in La Paz
Read More: best thing to buy in Macau
2. Roasted Duck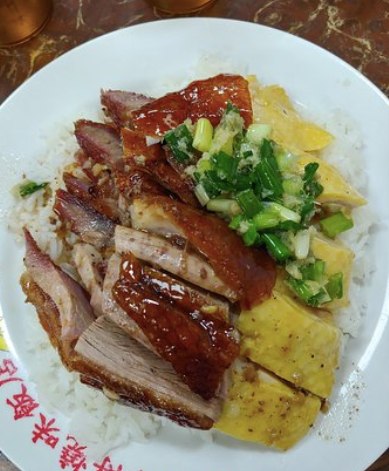 The best meal you can ever taste in Macau is their delicious duck which has been cooked from a very long time with the same traditional methods that make this best-known food in Macau more iconic and tasty. You can try the 50 years of experience of serving Macau best Roast Black Pepper Duck, marinated in special homemade black pepper sauce at Chan Kong Kei restaurant in Macau. Don't eat much before trying this delicious meal as it is so scrumptious and heavy over diet
3. Pork Chop Bun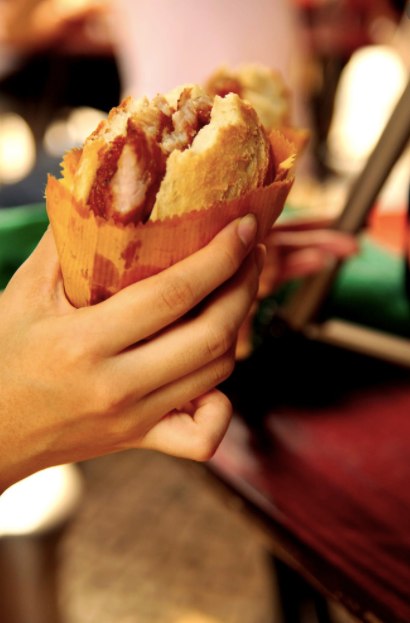 You might have tasted tonnes of delicious hamburgers and sandwiches that are super delicious but after trying the Crunchy Pork Chop Bun in Macau you will leave all and consider this as the best foods to eat in Macau. The crunchy outside and inner softness are so delicious due to their well-marinated tender pork which is best favoured with a bottle of coffee or milk tea.
Read More: California Foods
4. Barbeque Chicken Skin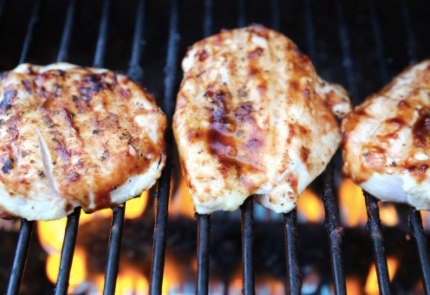 There would be a lot of famous dishes made from chicken but who'd have thought that only chicken skin can be a dazzling meal. Such famous food in Macau has a special preparation which makes chickens perfectly marinated so that the flavours have penetrated into every part of the meat and the skin to grill over the red hot coals. The chicken skin usually sells out very fast and you will know why once you tasted it
5. Pot Clam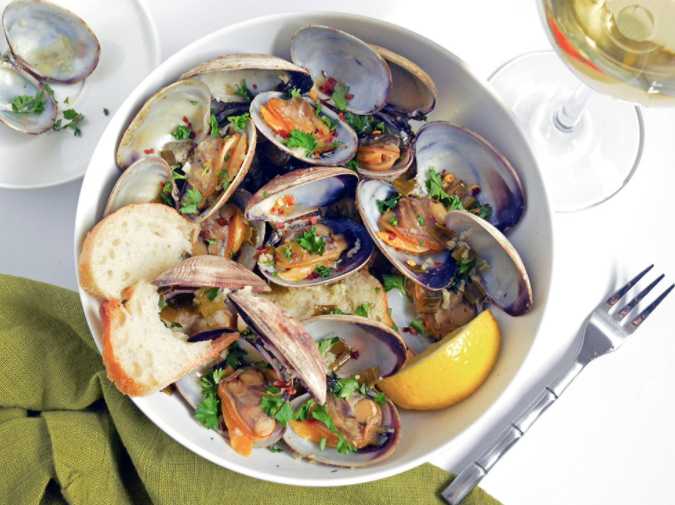 Its one of the best seafood in Macau you can ever taste that is usually not sold at very large amounts but these hidden treasures are a delicious food to taste in Macau at least once especially at the Hot Pot Clam located in a narrow alley of Macau.
Read More: Famous Food of Paris
6. Mango Mochi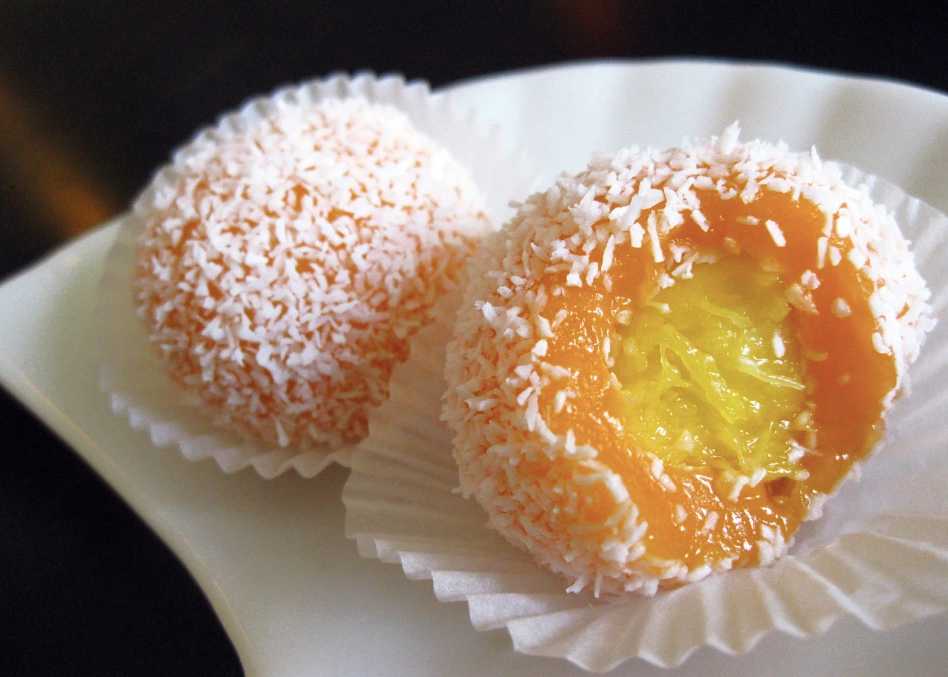 This Chinese cuisine has many experts claiming that they serve the best mochi in the world but the mango flavoured mochi can't be easily found anywhere. This great combination of two sweet ingredients yields a great dessert which is an all-time favourite food in Macau for all the age groups of people. It originated from Chang Zhou in Hong Kong but now finally available in Macau
7. Portuguese Egg Tarts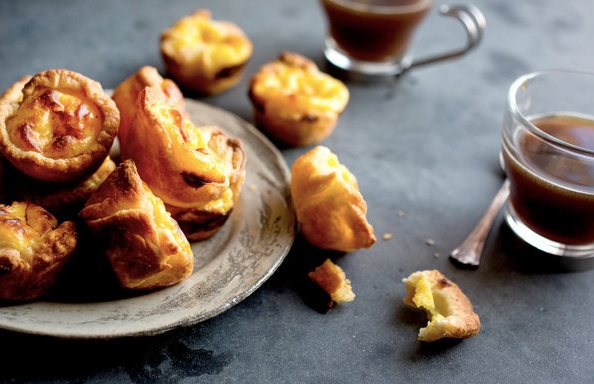 There are a lot of desserts to please your heart with their sweetness in Macau but out of all the egg tarts are the king of all desserts. These are the most famous food in Macau, China which is worldwide famous for their extraordinary preparation. You can find it best at Margaret Cafe e Nata. 
Read More: Famous Food of Jerusalem
8. Crab Porridge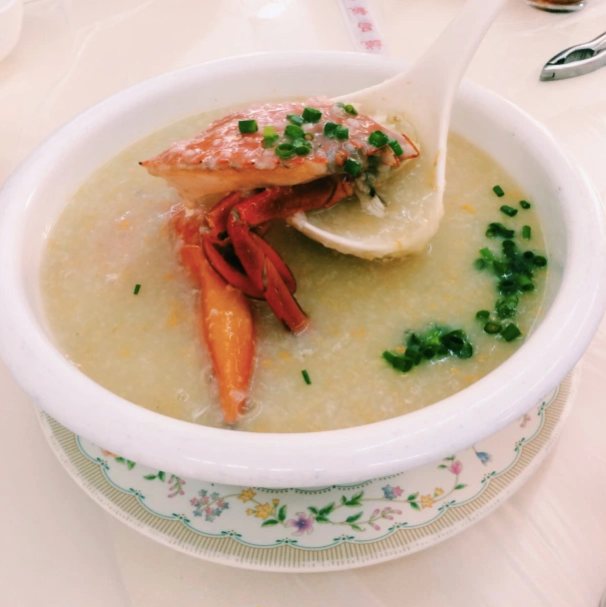 Once you taste the meals try this soupy dish which is a very good neutralising dish having crab pieces intricately cooked together with rice porridge. It's one of Macau's iconic dishes which is cooked in different varieties. You can find this incredible food to eat in Macau at Seng Cheong which is famous for its 3 types of crab dishes and it is often crowded with customers 
9. Dim Sum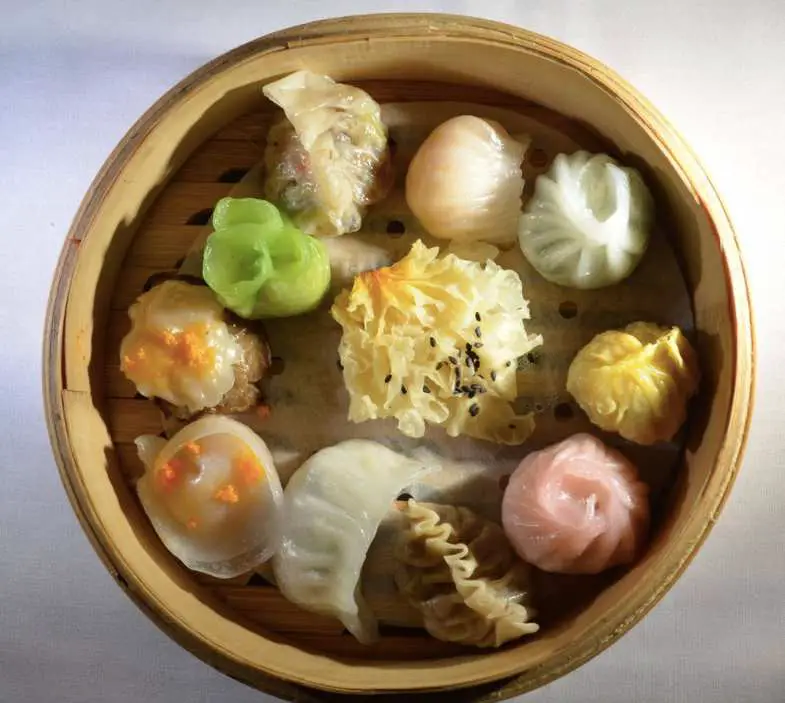 How come you visit a Chinese city and didn't tried dim sum? It's like the first comer tradition to try the dim sums in Macau which are super mouth-filling and are usually paired with soup dumplings, jellyfish, egg cream bun, and layered tofu. You can go to Michelin guide restaurants to try this popular food in Macau.
Read More: Food in Maldives
10. Almond Cookies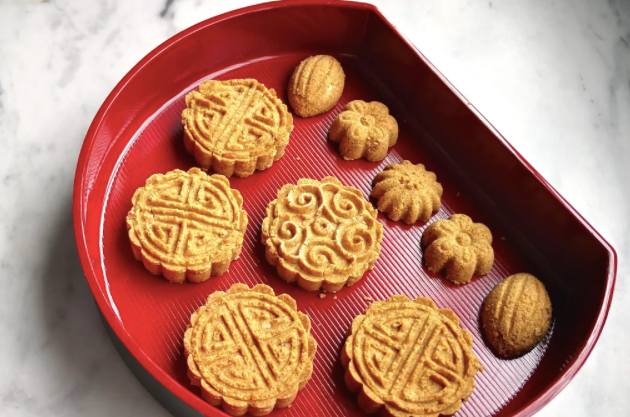 These are the next top food in Macau which are an amazing snack and superb when paired with hot mint tea. You can find these signature dishes of Macau almost on every food street. But Try to get them hot off the pan and get a box of them to go for your flight as well. These can be the delicious street food in Macau especially during the times when you are super hungry but can't gather up the energy to find good food places in Macau
11.Portuguese Baked Duck Rice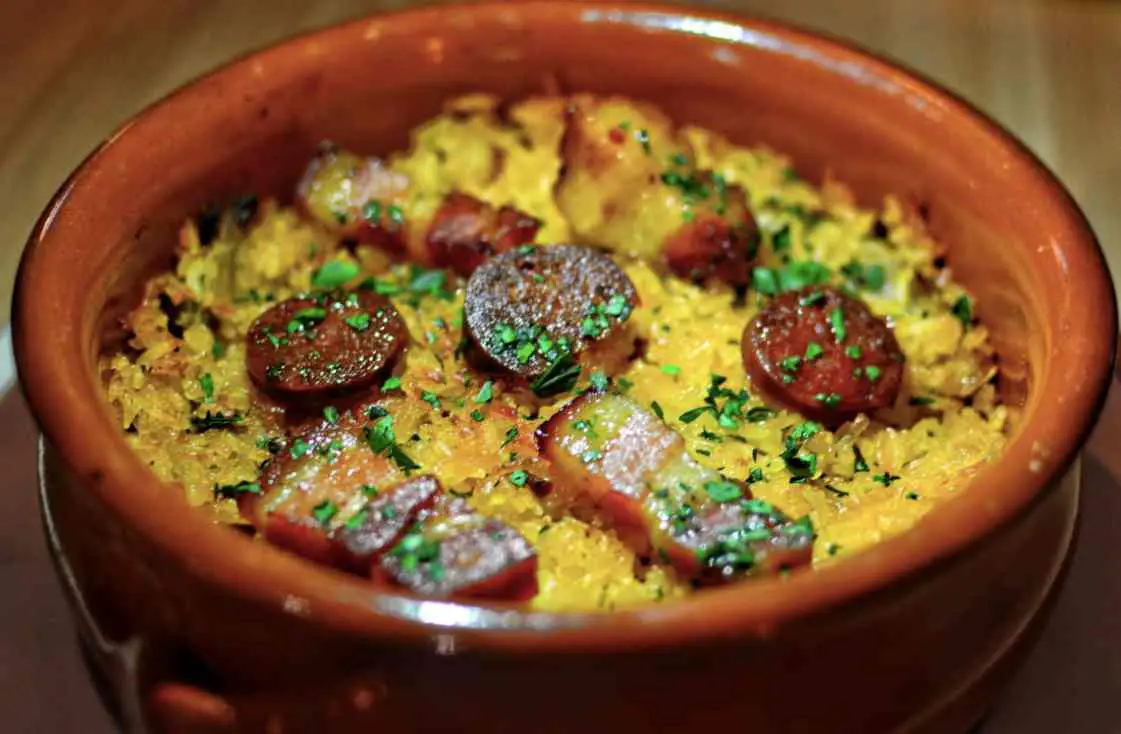 This is a very a traditional recipe coming from northern Portugal and is normally served on special festive occasions such as Christmas and New Year. This traditional food in Macau is the homey food for every resident where the duck is first cooked in a broth before the flesh is removed and shredded into small pieces fro further addition of delicious spices. You can find it best at Miramar Portuguese Restaurant
Read More: Foods in Denver
12. Bacalhau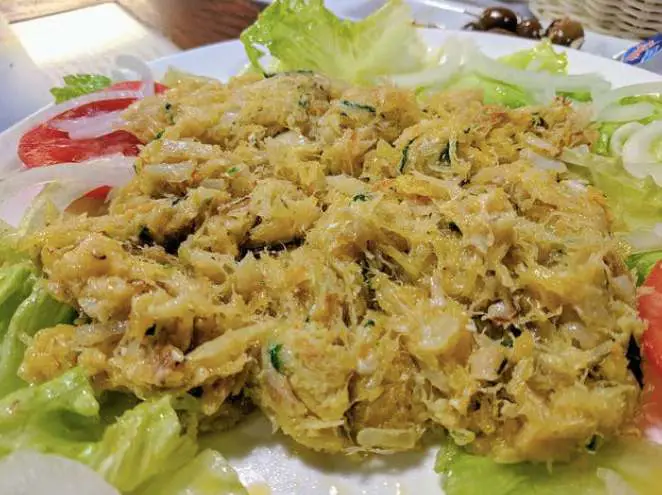 If you are searching for mouth-filling seafood in Macau then without any second thoughts try this dish which is actually a salted codfish is one of the most popular seafood choices in Portugal and has infiltrated the palate of the Macanese as well.Ou Mun Café
13. Minchi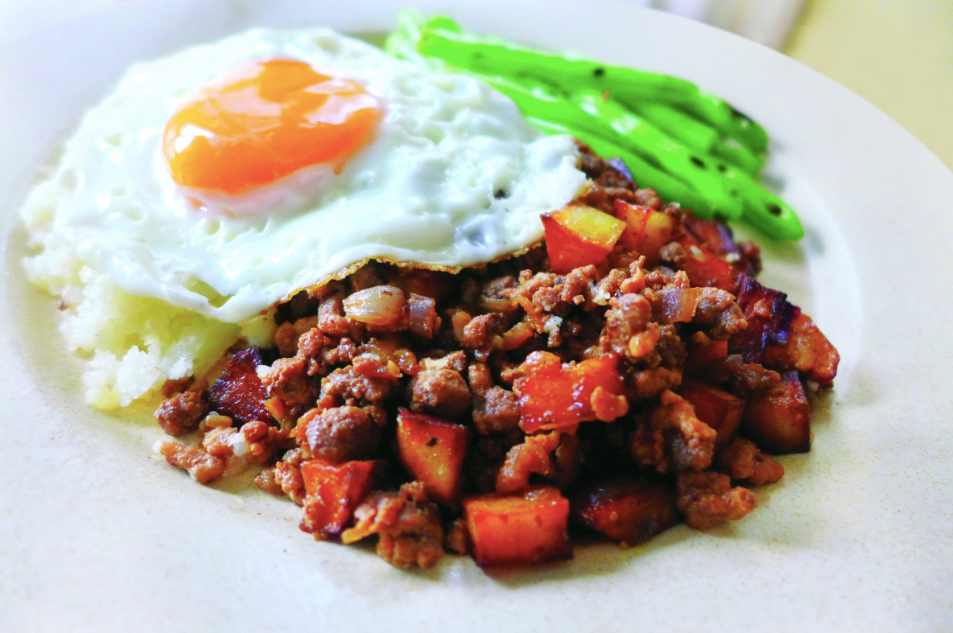 Its name is taken from the English word 'minced', which is a simple dish of ground beef or pork that is garnished with molasses and soy sauce and served with rice. Such delicious delicacies are hard to miss out. You can choose varieties of choices and combinations available in this food in Macau especially to the locals, and you should try this at Litoral Restaurante.
Read More: Famous Food in Galway
14. Seaweed Pork Floss Rolls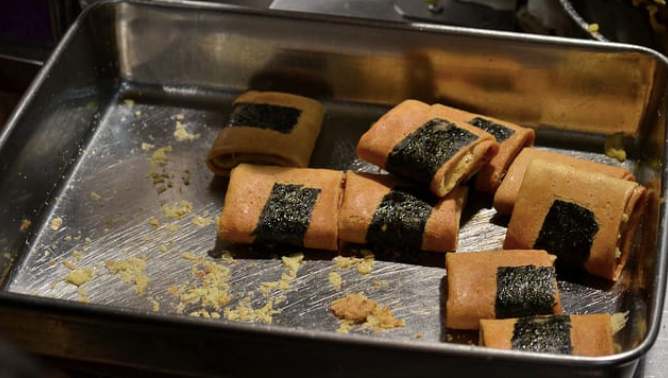 This threesome food is more tempting than any other threesome you can imagine. It comprises of packs having pork floss rolls wrapped in seaweed which are extremely crunchy, savoury snack and are rightfully one of Macau's most famous food. You must never miss this from Choi Heong Yuen Bakery's place whenever you visit Macau
15. Serradura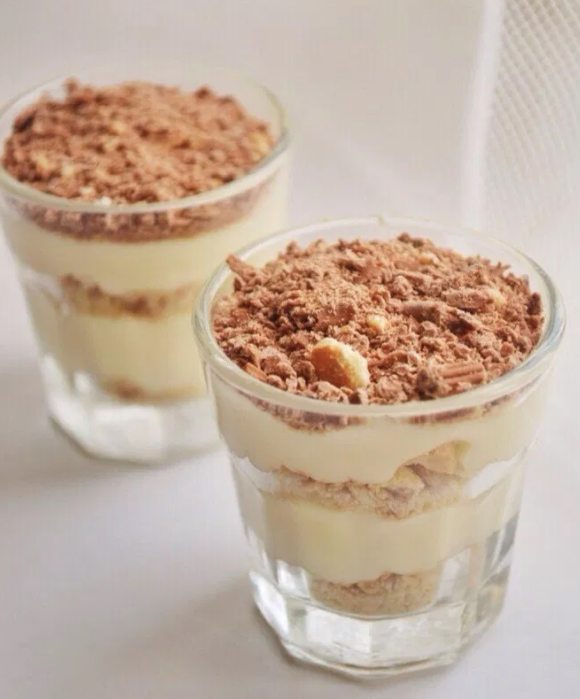 The name of this dish serradura means "sawdust" in Portuguese which actually means the layers of tea biscuits, crushed ultra-fine to resemble sawdust in this creamy pudding topped off with cream, condensed milk and vanilla. This is one of the top food in Macau when you search for the best desserts here. Try this from Gelatina Mok Yi Kei, you will never forget their deliciousness in your whole life
Read More: Food to Eat in Kochi
Hope you can enjoy this short and easy list of the best food to try in Macau rather than being stuck into a long list of food blogs that you find everywhere on the internet. Just skip those unnecessary descriptions and try the great food in Macau on your own and tell us what you think about them in our comment sections below. 
The post 15 Best Foods in Macau | What to Eat in Macau, China appeared first on World Tour & Travel Guide, Get Travel Tips, Information, Discover Travel Destination | Adequate Travel.