Phuket is extravagantly famous for its beach parties and recreation activities all around the globe. There are numerous soft sand beaches and due to the extreme popularity of these famous beaches in Phuket, they are over-filled every summer. Still, the sustained management of the tourism and beach association of Phuket yield a very stress-free and relaxing vacation trip to all of their travellers. In fact, you can easily spend the nights at one of the best beaches in Phuket without any hustle for finding lodging houses or resorts as the increased tourism every year branches new hotels to be developed near the beaches to provide the best access of resources and welcome their travellers with budget-friendly vacation packages. Follow along the given below list of 10 famous beaches in Phuket that will ease you on every turn for finding the best beaches in Phuket Thailand.  
List of Beaches in Phuket
1. Patong Beach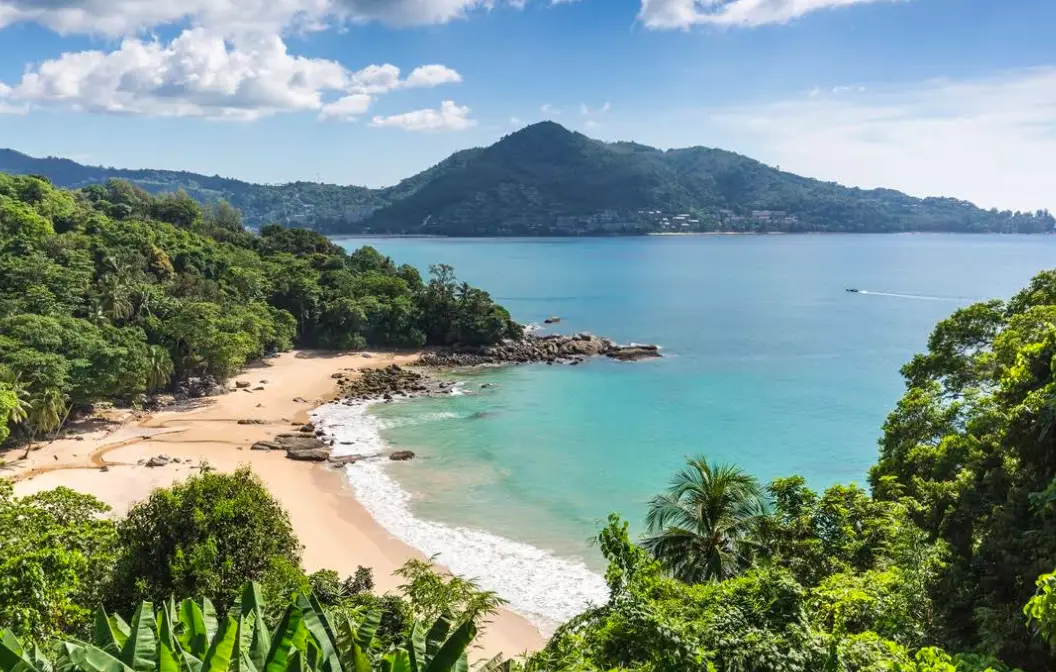 The beaches are the prime source of fun in summers. But the tourist beaches are overfilled due to the heavy crowd being mixed with the locals. Hence you have to experience the same at this famous beach in Phuket that is around 2.5 km in length with a livelier atmosphere and fresh vibes of sandy shores. The town behind the beach is home to many great restaurants and hotels, as well as you can experience the best of Phuket's nightlife at these beaches due to their popularity.
2. Kata Beach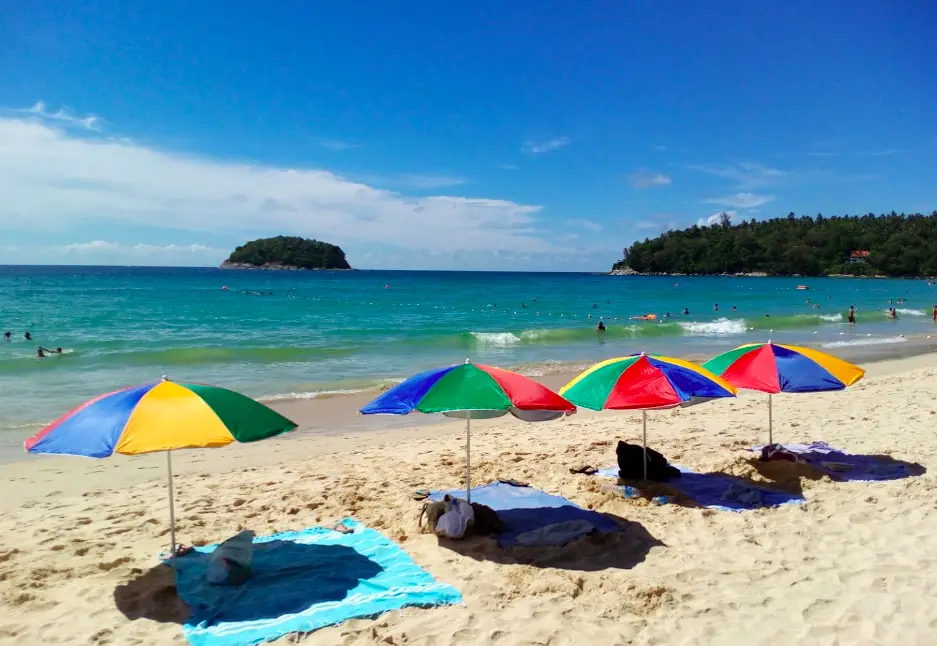 This is a very beautiful soft sand beach in Phuket Thailand that is covered by the palm trees and clean waters on its surrounding and have a soft seabed that is good for surfing in the low season and snorkelling in the high season. There's a fantastic laid-back atmosphere around the whole beach that you can experience while exploring the long-tail boats that are moored at the northern end, with a few budget food and drinks vendors selling some of the local street foods of Phuket.
Read More: What to Buy in Phuket
3. Freedom Beach
As the name suggests this beach is the freedom from all the hustle of city life where you can relax. This is among the best beaches in Phuket Thailand that is a 300-metre-long strip of finest white sand in Phuket with a finite balance of peaceful and quiet surroundings without sacrificing any convenience or amenities of travellers. It's a little tricky to get here but, you can hop on to the long-tail boat or hike along the steep footpath down a hill to reach this natural beauty of Phuket.
4. Kata Noi Beach
The is an adorable neighbour of Kata Beach in Phuket and it is extremely long around 700 metres and serves an amazingly beautiful spot for a lot of travellers every year exploring Phuket's beach life. The peaceful and relaxed atmosphere will ease out all your stress and you can explore the incredible underwater lives by following the surfing and snorkelling opportunities available here at making it among the most visited beaches in Phuket.
Discover: What Phuket is Known For
5. Ya Nui Beach
This is one of the smallest beaches in Phuket's and yet amazingly popular among the locals and tourists due to its great location and facilities for snorkelers. The nearby restaurants, vendors and accommodation are really helpful hence you don't have to go through expensive resorts and their unending rate charges to explore the popular beaches of Phuket.
6. Surin Beach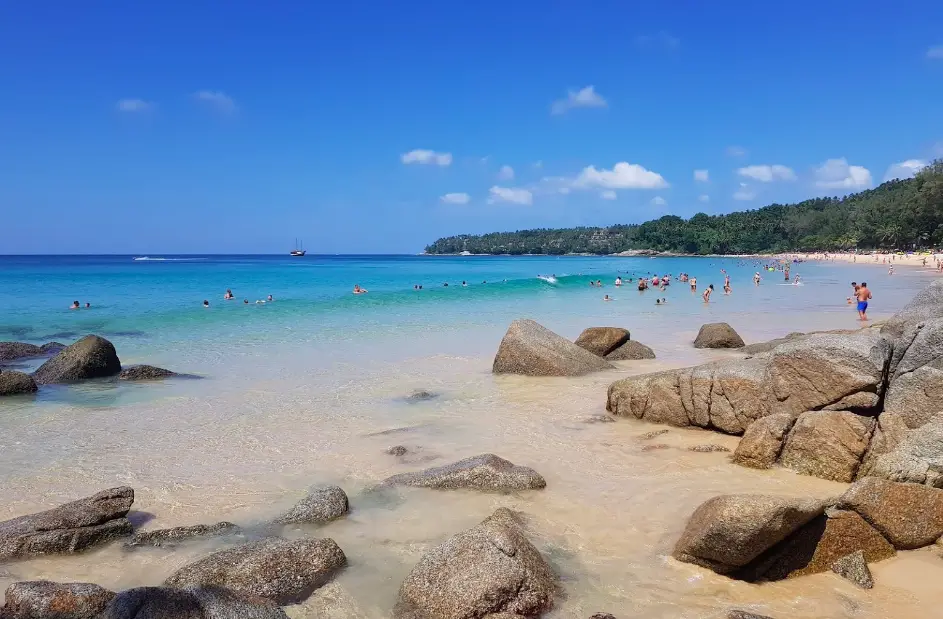 This beach was very popular in the old times but now due to various reasons, it has lost its admirers. Still, someone's garbage is someone's gold, similarly, you can completely take out the advantage of this isolated 800-metre-long  beach that retains its raw natural beauty, with tree-lined soft white sand and clear tropical seas to spend some sweet times with your romantic partners and have a spectacular evening walk aside the shoreline. Therefore this beach remains very popular among couples and marks for being the must-visit Beach in Phuket.




7. Paradise Beach
You can feel the essence of paradise at this Paradise Beach which is 200 metres in length and divided with a little rocky headland making it into 2 beaches. This beach has all the facilities that you always fantasise about while planning your bachelor parties near the beaches. You are offered a Paradise Beach Club that has all the fun zones of the beach including restaurants, bars, sea kayaks, beach chairs etc. You can party till midnight here and it's also one of the major zones for Koh Phangan-style beach parties that makes it among the top beaches in Phuket.
Read About: Water Parks in Bangkok
8. Nai Harn Beach
There are a lot of beaches in Phuket that can claim their softness of the sand and well-maintained facilities but the extensive care you receive here can't be found anywhere in Phuket. This is the best beach in Phuket for families where you can enjoy a quiet and secluded time near the southern end of Phuket. It is a 660-metre-long beach that is well equipped with lifeguards on the station and has a very gently sloping soft seabed, with a good choice of hotels, shops and restaurants nearby the beach.
9. Bangtao Beach
If you wanna explore the longest beaches in Phuket you must step out at this beach which is extending its arms for 6 km in length. This beach portrays some of the best live sceneries that are perhaps not as picturesque but very soothing over eyes and soul when witnessed in person especially when your beautiful partner is holding your hands in between. Even if the sand here is not as soft as other beaches of Phuket's major attractions, you can go for a calm relaxing time or photogenic selfies for your instal chains. 
Visit: Famous Monuments in Bangkok
10. Karon Beach
This is the third-longest beach in Phuket and is close to being perfectly straight in size. There are barely any rocks along the length of the beach, so you can take a swim near the shore with no risk of hurting your feet. Besides the turquoise water of the sea and soft sand, you can look out for authentic seafood selling nearby the beach. You can also catch up the panoramic views of the entire beach from the top hilly spots nearby this beach in Phuket Thailand.
Hope you liked this top 10 list of beaches in Phuket that are super amazing and perfect for a summer vacation trip. There are lots of famous sites and delicious seafood stalls that are located nearby which you can also explore. Besides all the fun while basking under the shiny rays of the sun you can rock your nights with famous Phuket's beach parties making these attractions the most visited beaches in Phuket.
The post 10 Best Beaches to Visit in Phuket Thailand | Popular Beaches in Phuket appeared first on World Tour & Travel Guide, Get Travel Tips, Information, Discover Travel Destination | Adequate Travel.