Istanbul is one of the most beautiful cities of Turkey. It is also known as the home of historical places. Istanbul is a mixed culture city and the gateway of two continents (Europe and Asia). The places to visit in Istanbul in winter attract millions of tourists globally with its stunning ancient buildings, museums, beautiful cruises rides and many more. Here we have selected the best places to visit in Istanbul during the winter holidays that will excite you.
List of Best Places in Istanbul in winter
1. Topkapi palace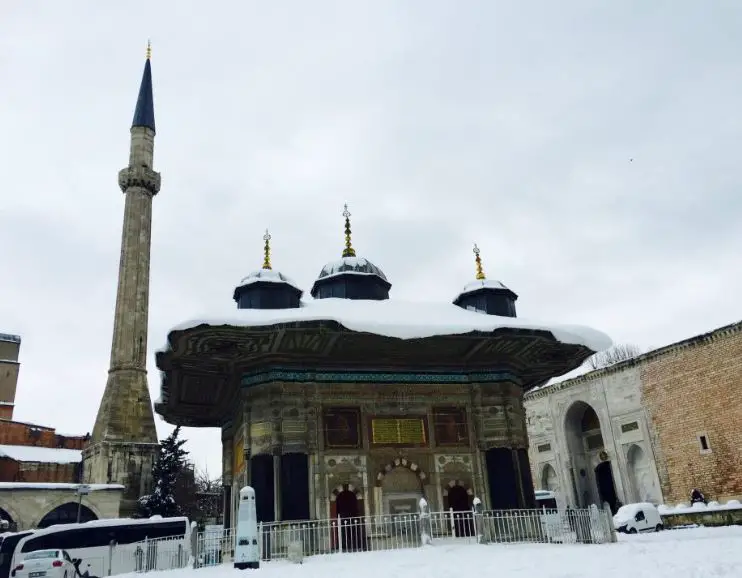 If you are visiting in Istanbul do not forget to miss the home of emperors of 3 continents. It shows the best example of middle eastern architecture.  This historical palace features different 27 towers, hundreds of rooms and courtyards. If you are thinking about where to go to Istanbul during the winter, you can't miss this place. Tourists can also explore the government worked collection such as old weapons used by the sultans, large porcelain collections in the kitchen area and different collections of jewelry used by them. It is the best place to take pictures of beautiful golden views.
2. Taksim Square and Galatasaray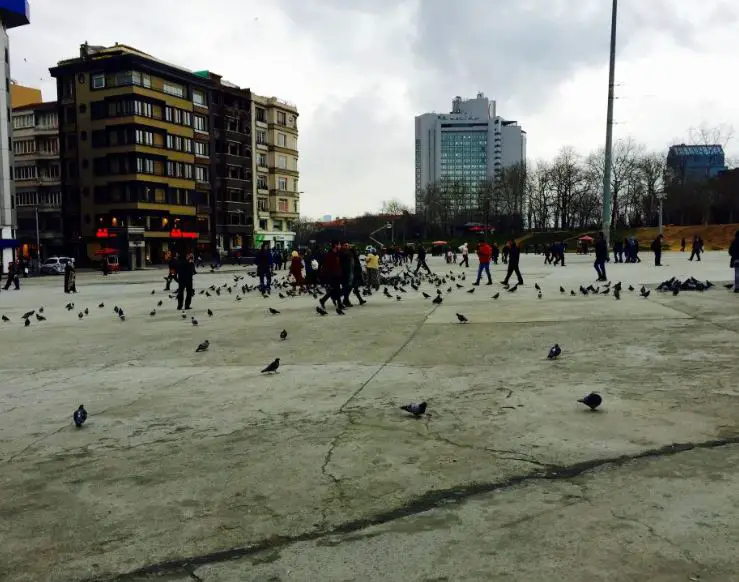 With regards to exploring Beyoğlu, Taksim Square has been the characteristic beginning stage of any touring visit for a long time. It is one of the best places to go in Istanbul in winter. Although the scenery of the square has dramatically changed, there are several noteworthy places within a short walking distance from this spot, which will help you see the neighborhood in the right light. The main pedestrian boulevard of Beyoğlu, İstiklal Caddesi, will be our main reference point for directions.




3. Blue Mosque or Süleymaniye Mosque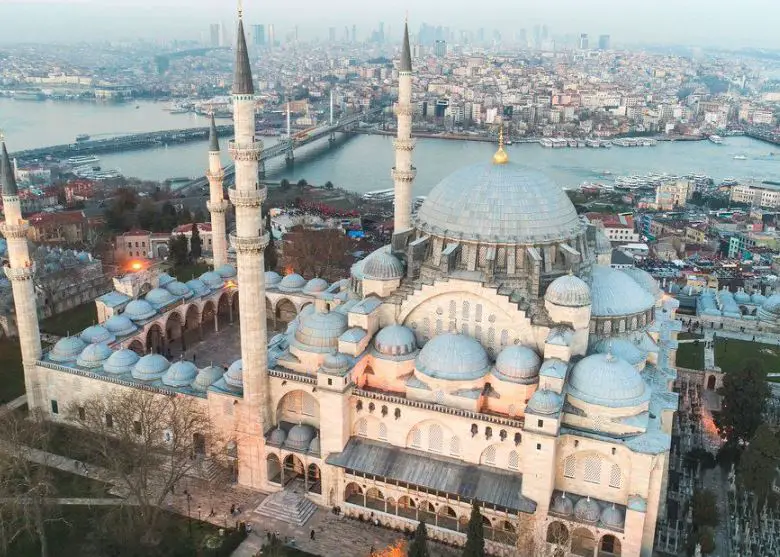 The mosque is giant, with intricate architecture decorated with tiles, designs, and stained glass windows. For those of you who want famous places to visit in Istanbul during winter or have visited mosques over the course of your lifetime, you'll note that most are actually quite sparsely decorated on the inside. But the Blue Mosque is unique in size, architecture, and interior décor – and it is not to be missed.
Read: Best Cities in Turkey
4. Grand Bazar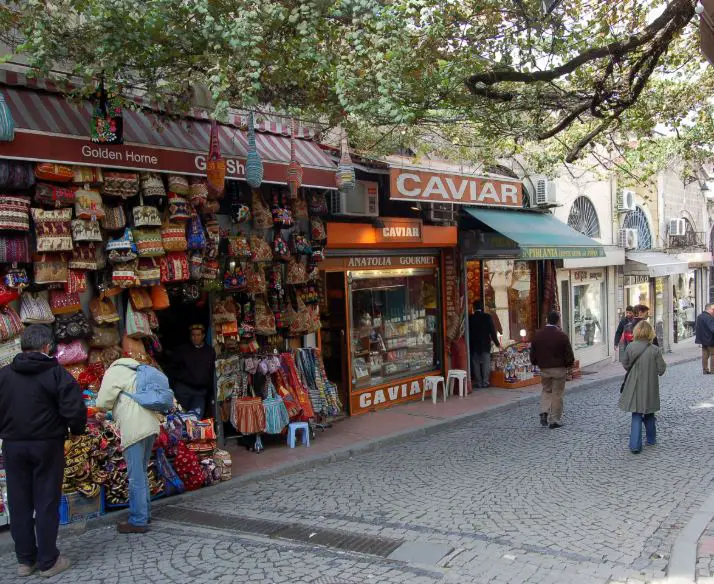 Istanbul city has an eye-catching shopping bazaar with more than 5000 markets. This is the favorite place of travelers who love to shop. There are millions of tourists who come here every day. The market features a variety of shops such as jewelry, crafts, handmade paintings by local artists, spices, old coins, furniture, gems, collections of weapons and other traditional items of the Turkish culture.




5. Hagia Sophia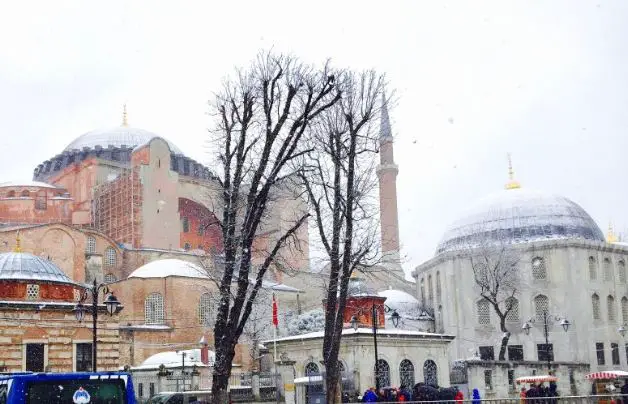 Dating back to 325, Hagia Sophia is a former church and mosque and declared as one of the world's greatest architectural works and accepted as the 8th wonder of the world. Hagia Sophia is also one of the most visited places during winter and museums in Istanbul and in the world.
6. Istanbul Archaeological Museum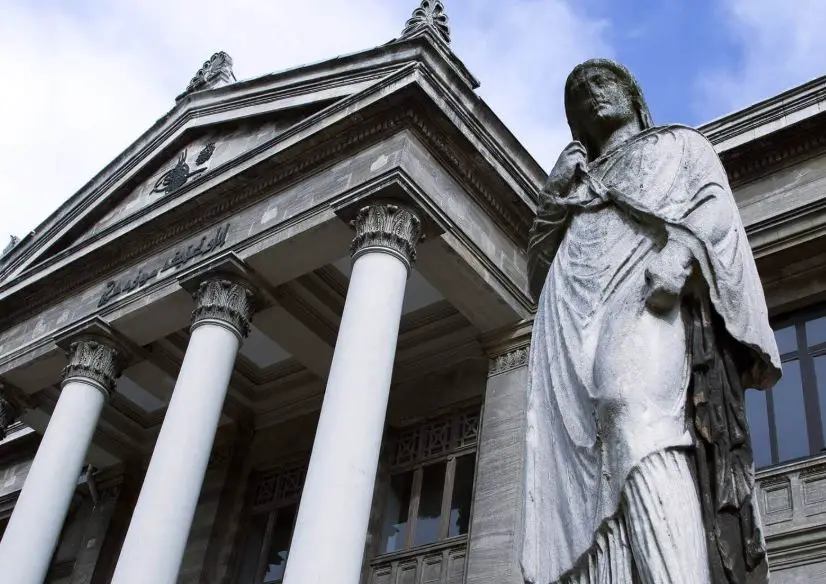 This is the largest building which is covered by three museums: the archaeological, tiled kiosk and ancient orient museums. If you are going to this place then do not forget to see the different collections of ceramic arts, Islamic coins, artifacts in the display, a first-century tomb and many more interesting things. Add this remarkable Istanbul attraction to your holiday list.




7. Topkapi Palace Museum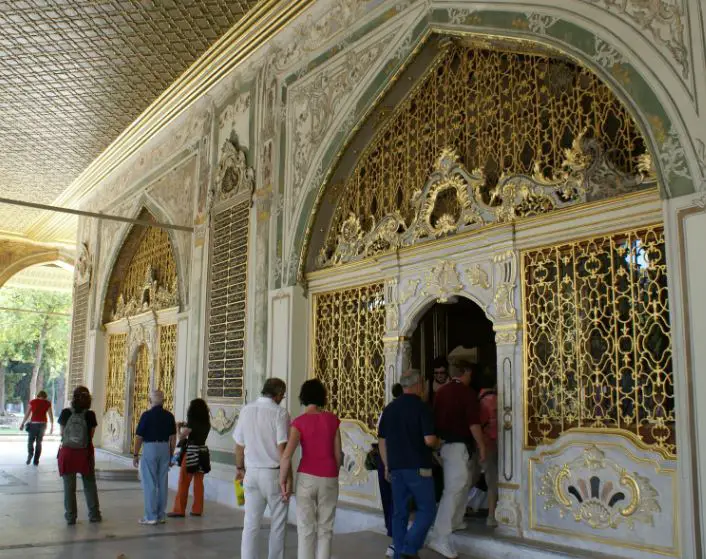 Topkapi Palace Museum is one of the world's richest museums and the best places to go in Istanbul in winter, are a magnificent oriental palace and one of the world's greatest architectural works. It was the residence of the Ottoman sultans as well as the administrative and educational center of the Empire. It houses the finest samples of the seal, bookbinding, jewelry, and box craftsmanship as well as inscriptions.
Visit: Towns Near Paris 
8. Galata tower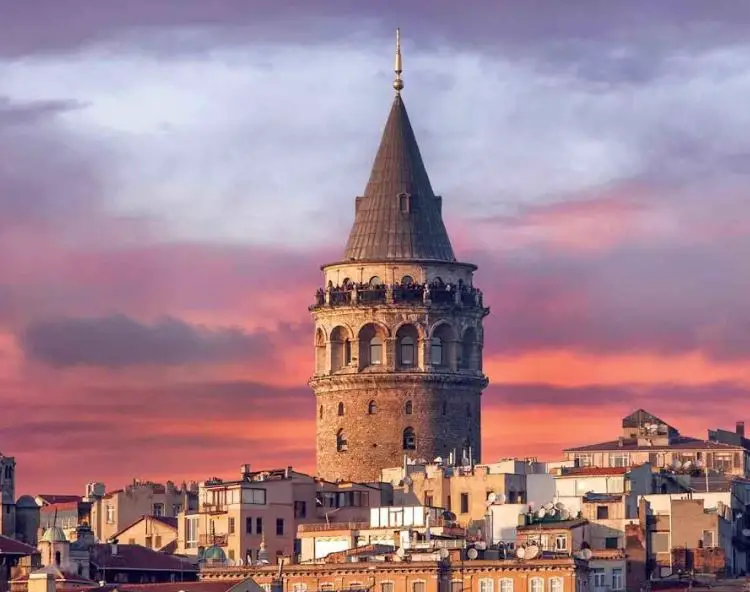 It is 67 meters high tower which offers breathtaking views of the old Istanbul town. Galata Tower is the 13-century tower and today it features cafes, restaurants, night clubs to its 9th floor. The best place to take pictures and popular places to visit in Istanbul in winter. If you want to visit this place then come early so that you can avoid the crowd and huge lines for the tickets.



9. Museum of Turkish and Islamic Arts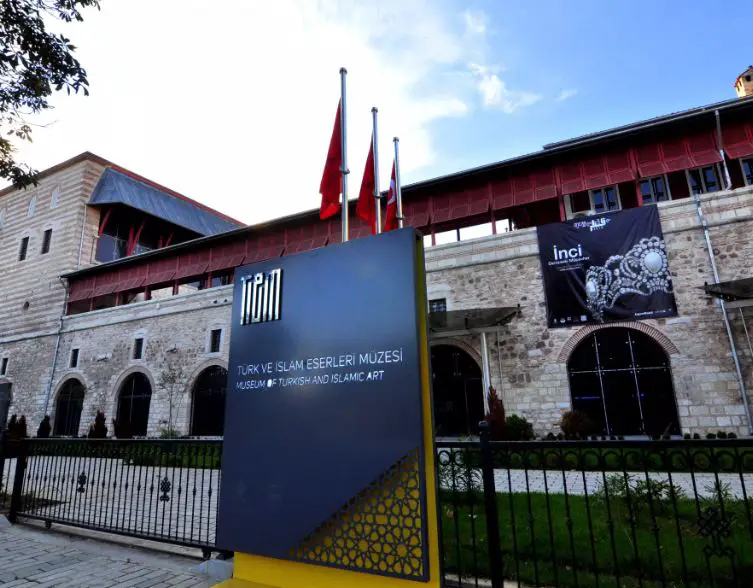 The Museum of Turkish combining the Turkish and Islamic works and Islamic Arts is an impressive museum of the world. Located at the Ibrahim Pasha Palace, one of the most important buildings of 16th-century Ottoman civil architecture, in Sultanahmet. You can witness to very unique, more than over 40,000 items at the carpet, manuscript, wood, glass-metal-ceramic and ethnography sections.
10. Basilica Cistern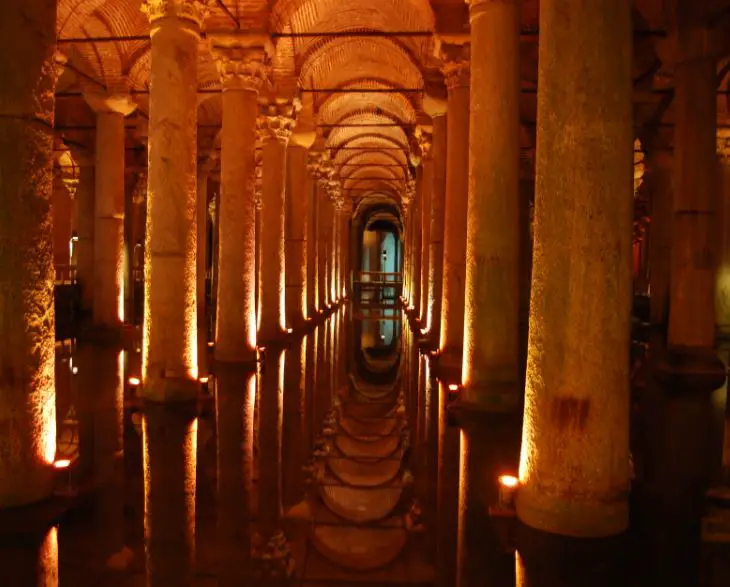 Basilica as a must-visit in Istanbul in the winter (it's a bit chilly and damp), but it is definitely a cool site. It's the largest of the hundreds of ancient cisterns located in Istanbul, with rows of old columns and one of the Istanbul attractions in winter. A couple of the column bases actually have Medusa's face on them! The cistern was a water filtration system for the palace at one point and has been in a bunch of movies. Either way, it's a really interesting example of ancient infrastructure.
Read More: Most Visited Landmarks in Paris
11. Istanbul Museum of Modern Art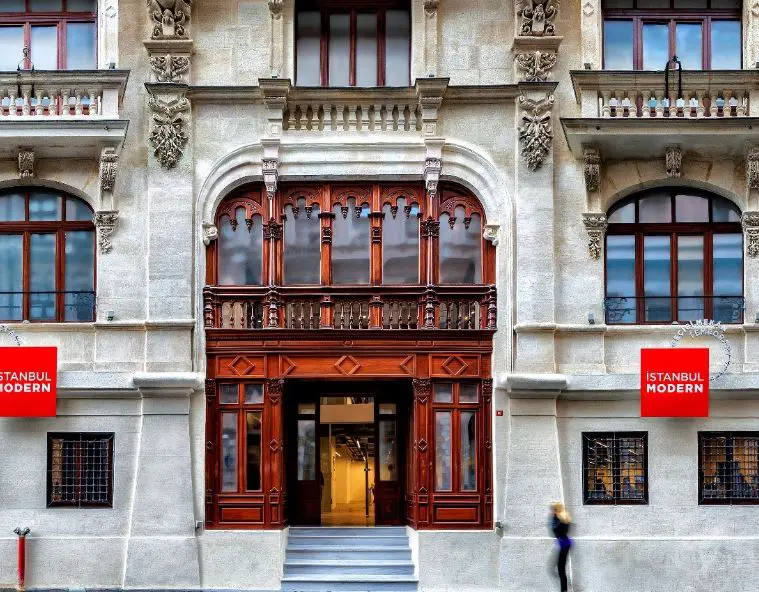 Istanbul Museum of Modern Art is the first private museum of Turkey to organize modern and contemporary art exhibitions. A great place for modern art lovers. hosts a broad array of interdisciplinary activities that include permanent and temporary exhibition galleries, a photography gallery, and spaces for educational and social programs.
12. Egyptian Spice Bazaar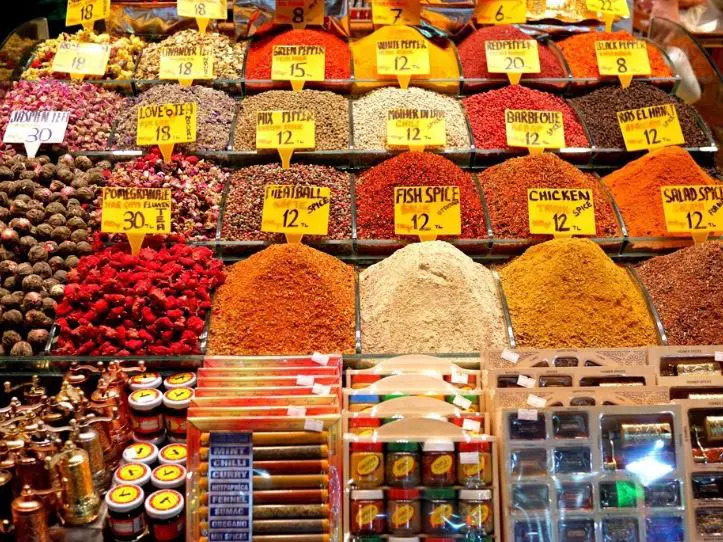 The historical Egyptian Spice Bazaar is a colorful and mystical covered spice market lined with spice stalls in Eminonu and one of the Istanbul places visit in winter. It consists of a series of covered streets featuring 100 shops and two restaurants along with the gates. You are able to find about every kind of herbs and spices at the market, and as well as ingredients for cooking, Turkish delight, and Turkish coffee. 
Read Also: How to Spend 24 Hours in Paris




So these are the must-visit places to visit in Istanbul in winter, with respect to the best time to go, address and activities. You can plan according to your comfort. I hope you will love this article as we have tried to provide you as per your concern and kindly share your views in the comment section.
The post Top 12 Places to Visit in Istanbul During Winter | Winter in Istanbul appeared first on World Tour & Travel Guide, Get Travel Tips, Information, Discover Travel Destination | Adequate Travel.