Create romance in Barcelona at these romantic places. Basically, Barcelona is known ts the most romantic city in the world and has all for good reason for it. The romantic spot in Barcelona is a hub of couples. The whole place is surrounded by coastal areas. In Barcelona, you see fabulous scenery that is an ideal setting for any romantic spot. If you are a newly married couple and always dream of spending the first few months of their marriage in pure bliss. Then Barcelona has always been a preferred destination for couples. So we are giving you some of the most romantic places in Barcelona: 
Barcelona's Most Romantic Places
1. Parc de la Ciutadella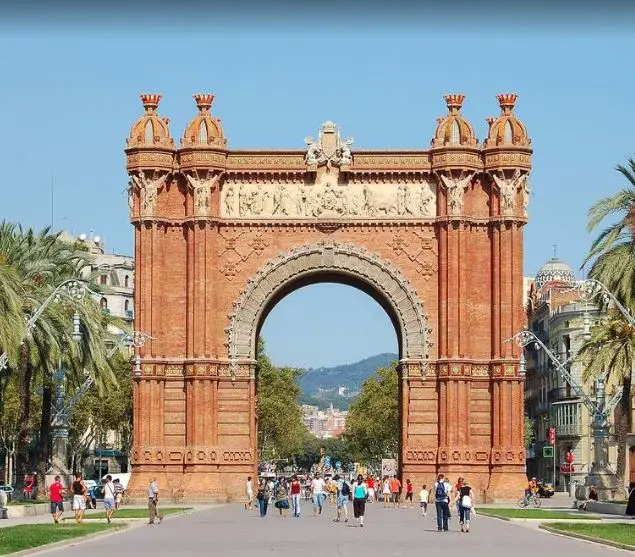 Parc de la Ciutadella is an ideal place for the love birds to spend some quality time together. This one of the romantic places in Barcelona is perfect for a picnic spot, the park also houses a zoo, the Museu d'Art Modern, the Catalan Parliament, the Museu de Geologia, and the Zoological Museum. You can take a boat ride if you're a hopeless romantic, you might as well end up recreating the boat scene from Notebook.
Address: Passeig de Picasso, 21, 08003 Barcelona.
2. Parc del Laberint d'Horta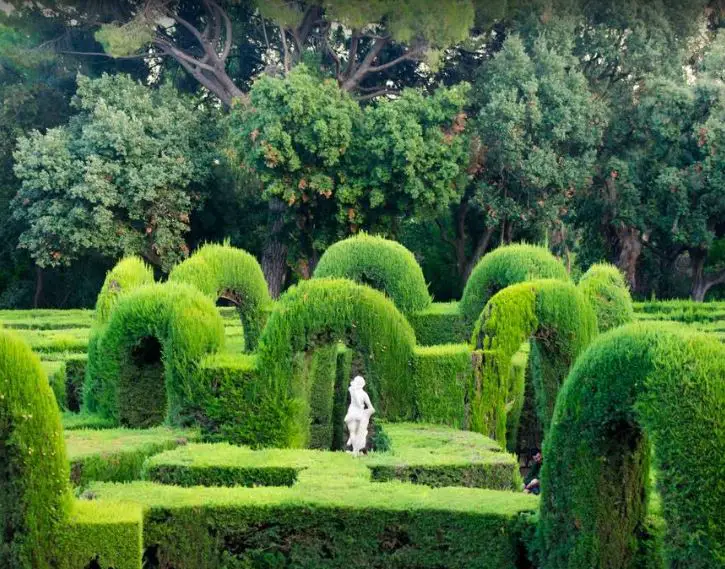 Famous as the oldest parks and romantic spots in Barcelona, Horta's Labyrinth Park or the Parc del Laberint d'Horta once showcased the creativity of the famous architect Domenico Bagutti that was later changed into a romantic theme. Its a typical maze structure with a romantic Italian touch has delighted many travelers in past centuries and it also makes it one of the best-treasured gems of Barcelona. Take the green line number 3 and get down at the Mundet station from where Parc del Laberint d'Horta is just at a walking distance.
Address: Passeig dels Castanyers, 1, 08035, Barcelona.
Read More: Best Wine Bars in Barcelona
3. The Magic Fountains At Montjuic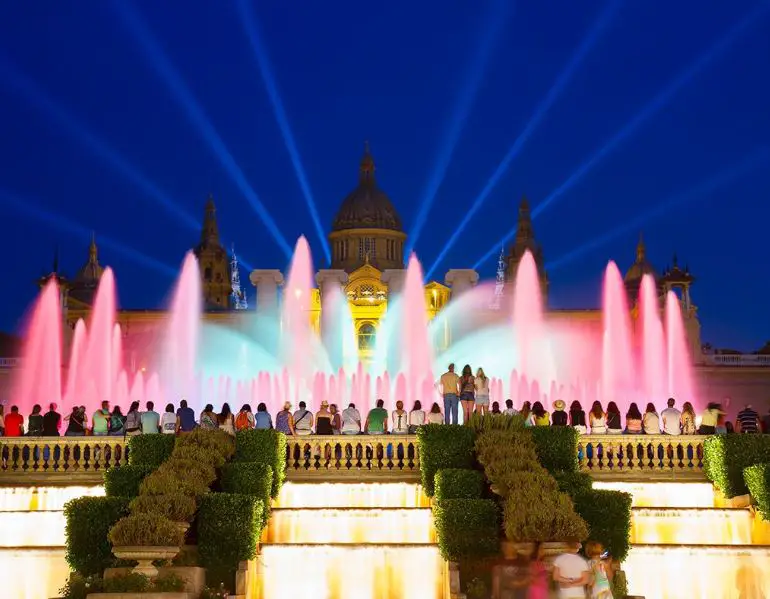 This site was built-in 1929 and putting up a magical show of lights, music, and water acrobatics, nothing beats the Font Màgica at Montjuic when it comes to the romantic places in Barcelona to propose. Displaying more than 50 perfectly choreographed, and incredible shades of colors, your night is sure to come alive at the Magic Fountains in Barcelona.
Address: Pl Carles Buïgas, 1, Montjuic.
4. Torre de Collserola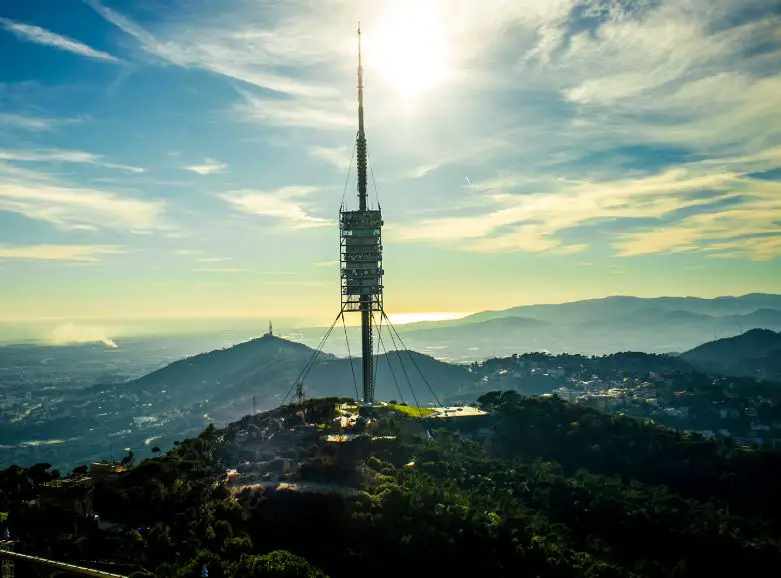 Barcelona is known to be an architectural wonder and the communication hub of Torre de Collserola proves it right, once again. It is designed by Sir Norman Foster, Torre de Collserola stands 560 meters above the sea level and serves as the tallest building in Barcelona. Scaling new heights, the magnificence of this tower that is felt from the observation deck located on the 10th floor makes it one of the most romantic places in Barcelona.
Address: Carretera Vallvidrera, Tibidabo, S/N, 08017 Barcelona.




5. Montserrat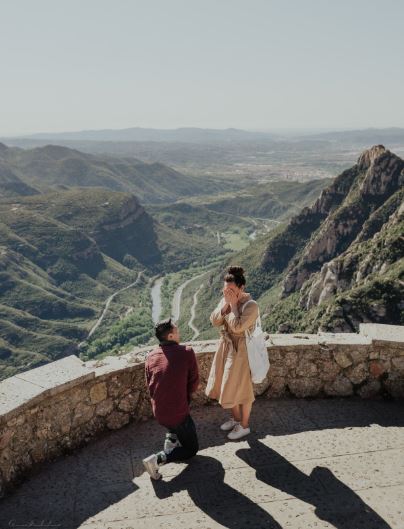 Much famed as the serrated mountain, Montserrat is romantic places to stay in Barcelona for its rugged rock formations wherein the historical Benedictine monastery is located. Offering the best panoramic views of entire Catalonia and the Pyrenees, one can get to the vantage point of Montserrat by a cogwheel train. On the whole, the Benedictine monastery serves as the pride of Montserrat which also houses the famous wooden statue of Catalonia's patron saint La Moreneta, which dates back to the 12th century.
Address: 45 kilometers northwest of Barcelona
Visit: Beautiful National Parks in Spain
6. Parc Guell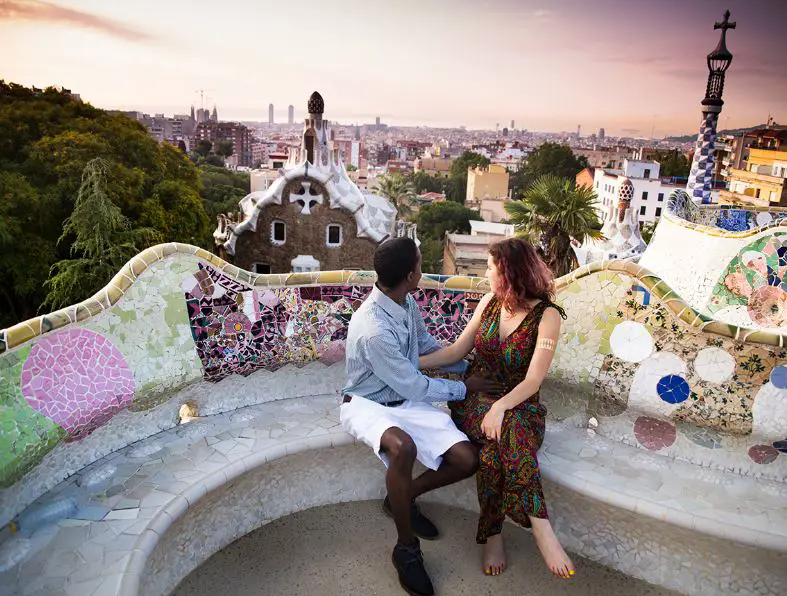 This place is perched high on the Carmel Hill, one cannot help but think how pretty this public park of Parc Guell can look. Being one of the romantic places in Barcelona, Spain, Parc Guell or Park Guell was designed by none other than the great Antoni Gaudí. An entrance fee is applicable to explore the Monumental Zone that includes the main entrance, terrace, and mosaics whereas entry remains free to visit the Park.
Address: Carrer Olot 5, 08024, Barcelona. 




7. La Sagrada Familia
La Sagrada Familia is an epitome of architecture that has survived testing times, war, and is yet, under construction. Considered to be one of the must-visit places in Barcelona for couples, one can witness the creative works of Antoni Gaudí, Lluís Bonet I Gari, Francisco de Paula del Villar y Lozano, Domènec Sugrañes i Gras, and many more.
Address: Sagrada Familia Church, Barcelona. 
Tour: Popular Castles in Spain
8. La Barceloneta Beach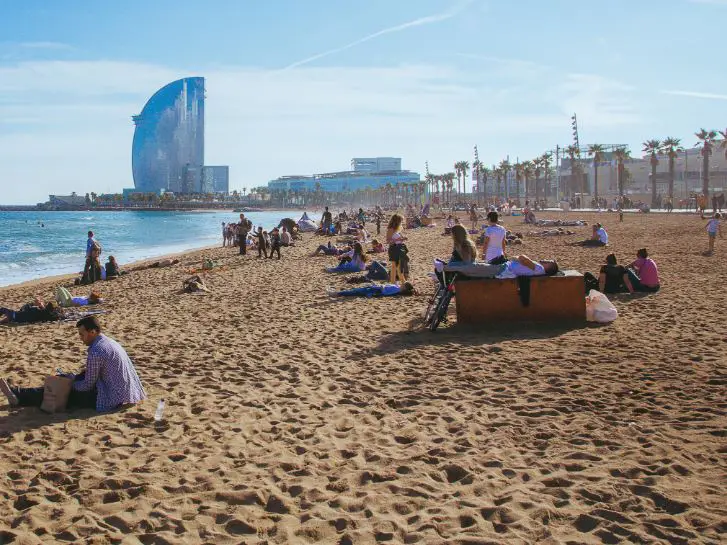 Much renowned to be the hub of locals for eating seafood and tapas, La Barceloneta is one of the oldest and most romantic spots in Barcelona. Located in the heart of the fishing district, this beach turns out to be one of the most romantic places in Barcelona in the evening wherein numerous restaurants, cafes, and nightclubs grace the boardwalk of the beach.
Address: Paseo Maritimo Barceloneta, 14, 08003 Barcelona.
9. La Roca Village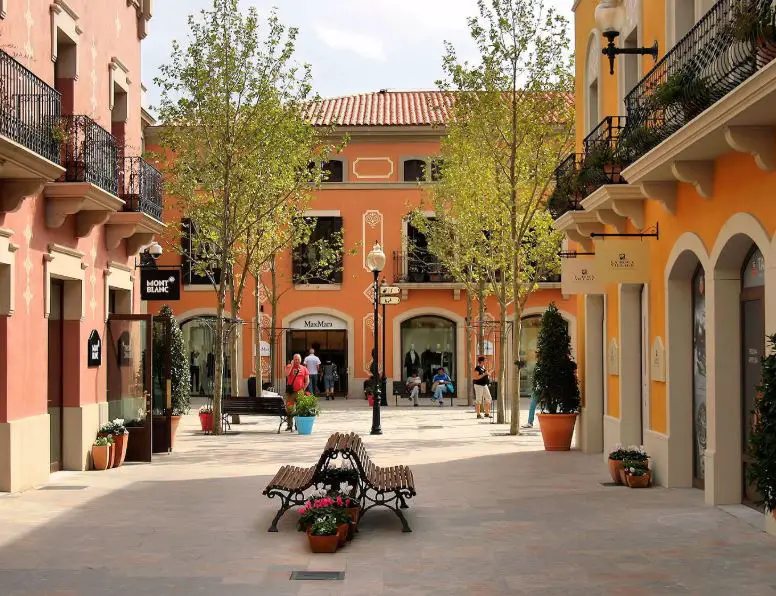 It is undoubtedly the top 10 romantic places in Barcelona. Luxury romances your soul only at the shopping hub of La Roca Village in Barcelona. Catering perfectly to the whims and fancies of a shopaholic, La Roca Village houses some of the leading international and Spanish brands of fashion, luxury, and lifestyle. So if you don't mind splurging while shopping, your lady love is sure to be impressed at the La Roca Village.
Address: 08430 Santa Agnès de Malanyanes, Barcelona
Related Post: 




So these are the most romantic places in Barcelona, with respect to the best time to go, address and dishes. You can plan according to your comfort. I hope you will love this article as we have tried to provide you as per your concern and kindly share your views in the comment section.
The post Must-Visit Places in Barcelona for Couples I Romantic Places in Barcelona appeared first on World Tour & Travel Guide, Get Travel Tips, Information, Discover Travel Destination | Adequate Travel.