Generally, famous Spanish castles weren't worked to be pretty, however, there are two or three exceptions. They are strong, genuine and scary. They were designed to withstand attacks from everybody from Moorish intruders to the lord in the next province. Sometimes royalty lived in them for brief periods, but more often their residents were political prisoners of the reigning ruler. To visit the castles in Spain is to comprehend medieval military might.
List of Castles in Spain
1. Castle of Coca
Though many castles of Spain was built in Islamic style, the Castle of Coca is predominantly Christian in architecture, complete with an attractive exterior made entirely of brick. It was built in the 15th century, a representation of undeniable luxury, its tan walls standing out among their surroundings. One of the biggest protection points of this castle was the 40-foot-deep moat, which you can admire on your visit.
Location: Castle of Coca, Ronda del Castillo, s/n, 40480 Coca, Segovia, Spain.
Get: Guide to Bullfighting in Spain
2. Alcazaba of Málaga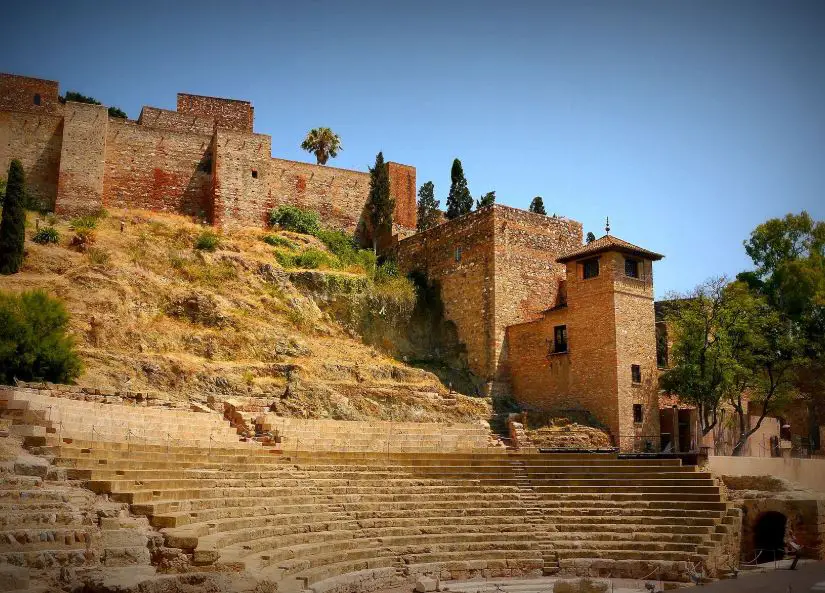 Alcazaba of Málaga, or 'Citadel of Málaga,' is the most well-preserved and best castles in Spain. The entire castle is enormous and can be seen from far away, as it sits on top of a hill overlooking the sea. This palace has a few prominent quirks: its courtyard, the Torre Del Christ; the Cuartos de Granada; and, to the side of the passage, a Roman performance center that goes back to the first century.
Location: Alcazaba of Málago, Calle Alcazabilla, 2, 29012 Málaga, Spain.




3. Castillo de Colomares
Castillo de Colomares was built by an expat named Dr. Esteban Martín y Martín, who wanted to see something bigger and better dedicated to the man who discovered his home, the Americas. It is one of the most beautiful castles of Spain. The entire exterior of the castle is awesome, but don't forget to visit the church inside, which holds the Guinness World Record for the Smallest Church in the World! The castle was made in each of the four huge Spanish styles: Byzantine, Romanesque, Gothic and Mudéjar.
Location: Castillo de Colomares, Finca la Carraca, Ctra. Costa del Sol, s/n, 29631 Benalmádena, Málaga, Spain.
4. Castillo de Peñíscola
The Castillo de Peñíscola is the highlight of this small beach town in Valencia. Spend the morning exploring the top castles of Spain and then enjoy an afternoon at the beach. Pope Benedict XIII lived here until his last day in 1423 and from that point forward, the palace has been reestablished a few times.
Location: Castillo de Peñíscola, Calle Castillo, s/n, 12598 Peníscola, Castelló, Spain
Discover: Why Spain is Famous 
5. Ponferrada Castle
Ponferrada Castle, or Castillo de Ponferrada, is the last stop on the French route of Camino de Santiago. It's located in the town of El Bierzo, which was once a huge mining town during the Roman Empire. This spanish medieval castles itself is completely magical, as are the endless mountains encompassing it. Though it might take you a bit of a hike to get there, you'll be mesmerized the second you walk through the two towers that form the entrance.
Location: Ponferrada Castle, Av. el Castillo, s/n, 24400 Ponferrada, León, Spain.
6. The Palace of Olite 
The Royal Palace of Olite was once the most historic castles in Spain. Built-in the 12th and 13th century, it was the seat of the court of the Kingdom of Navarre, which was ruled by Charles III 'The Noble.' Back then, it had majestic gardens, jousts, and even a zoo! Though it's not quite the entertainment hub it was in those days, visitors will still be in awe of the tall towers and design of this marvelous castle.
Location: Plaza de Carlos III 'El Noble', Olite, Spain.
Visit: Best Beaches in Spain
7. Burgalimar Castle
Burgalimar Castle, which can be found in Baños de la Encina, is the second-oldest and Spanish medieval castles in Europe and one of the best-preserved medieval castles in Europe. It's Moorish castle that dates back to 968, built on the order of caliph Al-Hakam I. The castle has passed through many ruling hands over the centuries but when you arrive you will still see the original oval shape of its mortar walls, as well as its 14 towers.
Location: Bugalimar Castle, Cerro del Cueto, Plaza de Santa María, 1, 23711 Baños de la Encina, Jaén, Spain.
8. La Alhambra
Overlooking Granada, La Alhambra is a UNESCO World Heritage Site that has influenced film, music, literature, art, and even video games throughout the world. This old Spanish castle was created in a true Andalusian style, and you'll be blown away by its extraordinary architecture and captivating interior, built during the 13th century. The structure is an authentic Islamic castle and has been called 'a pearl set among emeralds' – the trees being the gems surrounding this beauty.
Location: La Alhambra, Calle Real de la Alhambra, s/n, 18009 Granada, Spain.



9. Loarre Castle
If you're looking to find something truly magical and amazing castles in Spain, then spend a day at the charming Loarre Castle in the foothills of the Pyrenees. It dates back to the 11th century and is one of the most remarkable castles in the entire province. Though it has been restored quite a few times, there are two original towers that stand, providing awesome views of the surrounding land.
Location: Loarre Castle, Carretera del Castillo, s/n, 22809 Loarre, Huesca, Spain.
10. Alcázar of Segovia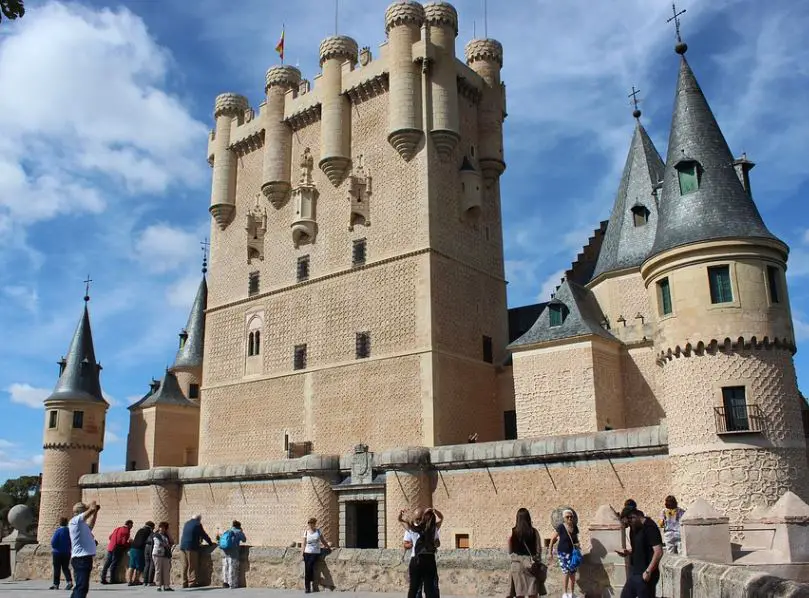 Alcázar of Segovia is probably one of the most recognizable and fascinating castles in Spain. It's known as castle that inspired Cinderella's castle, the symbol for Disney. It's one of the only castles in Spain that was used as more than a fortress since royalty once called it their home. Walkthrough the castle and see the famous rooms, all while pretending you're Isabella I during the 1400s.
Location: Alcázar of Segovia, Plaza Reina Victoria Eugenia, s/n, 40003 Segovia, Spain.
Related Post: 




So these are the 10 best castles in Spain. You can plan according to your comfort. I hope you will love this article as we have tried to provide you as per your concern and kindly share your views in the comment section.
The post Top 10 Popular Castles in Spain I Beautiful Spanish Castle appeared first on World Tour & Travel Guide, Get Travel Tips, Information, Discover Travel Destination | Adequate Travel.