Spain is the most beautiful in Southern Europe. It has held a strong position in the world's tourism is among the largest markets for holidays. Spain is famous for many reasons and the few of them are like culture, architecture, food and drink, festivals and beautiful beaches. Madrid is Spanish capital while Barcelona is the most populated city in Spain therefore here we will look for what is Spain known for is known to have some of the best nightlife in the world. Ibiza is a small island and now have become world-famous for their associations with tourism, nightlife, and the electronic music the island has originated. It is well known for its nightclubs, parties, and beaches. Running of the Bulls in Pamplona, the Tomatina in Buñol is the world-famous festival in Spain.
Spain is Famous For
1. Bullfighting: A Symbol of Spain's Tradition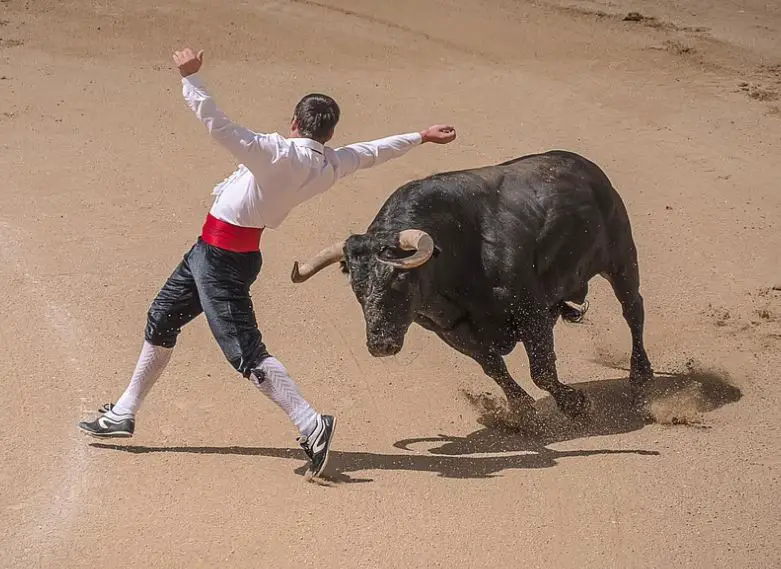 Bullfighting is a traditional spectacle of Spain. In this traditional event, one or more bulls are fought in a bullring. Within the areas where it is practiced, it can be defined as a blood sport, it is not considered a sport but as a cultural event and art form. It is very popular in Spain among the Spanish and other non-Spanish tourists across the world. Bullfighting is seen as a symbol of Spanish culture and tradition, you may criticize it but Spanish believe in them. It has influenced all forms of art and culture. Spanish dance and musical forms such as the paso doble and flamenco are heavily influenced by the spectacle of the bullfight, you can visit to these monuments in Spain.
2. Flamenco: Cultural Dance of Spain
Especially in dance, art is an inherent part of Spain. The world-famous Spanish dance of Flamenco is nothing but wonderful to see live. Flamenco is known for being a very difficult dance form, having its roots in Andalusia. It consists of 4 main components as cante(song), baile(dance), palmas(handclaps) and toque(the guitar playing) and Spain specialty. One has to skillfully combine all these components to make one elegant dance performance of Flamenco and it is no easy task. The dancing in the heels especially is very difficult and we must applaud the entire team that makes a flamenco performance successful. UNESCO declared Flamenco as a Masterpiece of the Oral and Intangible Heritage of Humanity in 2010.
Get: Spain Facts and Information




3. La Tomatina: Festival of Tomatoes
It is known as the festivals of Tomatoes. La Tomatina is a festival celebrated in the Valencian town of Buñol. It is a town located in the East of Spain 30 km from the Mediterranean. In this festival, people throw tomatoes and get involved in this tomato fight purely for entertainment purposes, just Holi in India where people throw colors to each other and dance and drink. If you have a question what makes Spain famous? The answer is La Tomatina. Last Wednesday of every August, it is celebrated with lots of fun. It's not linked to history or religion, it's just for fun. Approximately 20,000 people participate, hailing from all around the world.  About 120 metric tons of tomatoes are used. When the battle is over, you can wash off at the public showers by the river. Surprisingly, only 8% of participants are Spanish. The countries with the most tomatoes are Australia, Japan, Great Britain, and the US.
4. Ibiza: Party Hub of Spain
It is said that all the great things come in small packages, Ibiza is just like that. It is a tiny island off the east coast of Spain. Ibiza is the party hub of not only for Europeans but for the people of the entire world. It is also famous for it's never-ending and all-night-long parties, Ibiza is the most happening place for youngsters to unwind and lose themselves in music. Shacks on the beach that serve food and drinks are where all the action is. You would love to see here when live music is played in every shack and the place is popular for giving birth to some of the best EDM musicians in the world and Ibiza remains a dream party place that every teenager wants to be at.
Visit: Spain Top Restaurants




5. Paella: National Food of Spain
What is Spain known for food, simple it is Paella. Spanish cuisine is one of the most diverse cuisines in the world Paella is one of it. Paella is basically a rice-based dish that has beans, saffron, olives, spices, herbs, and vegetables or meat or seafood with ancient roots. After tasting it you must say thanks to the various diverse regions of Spain. Types of paella include Valencian paella, vegetarian/vegan paella, seafood paella, and mixed paella, but there are many others as well. Many non-Spaniards view paella as Spain's national dish.
6. Spanish Football: Religion of Spain
Spanish Football is the most popular sport in Spain, also known as Soccer. Football is not only treated as a sport but a religion of every Spanish.  Spain is one of the crazy nations about football. It is the most popular sport and needless to say, the Spaniards are very good at it. They have won it all, World Cups, Leagues and what not. La Liga is their national tournament league and La Copa Del Rey is another one of their tournaments. Spain has many football clubs but Real Madrid and Barcelona are the top 2. They are the richest and the best clubs in the country and are always trying to outshine one another. The Spanish national football team has been successful and has qualified for the FIFA World Cup tournament thirteen times since 1930. 
Get: What to do in Spain




7. Mediterranean Sea: A Peaceful place in Spain
If you have a query why Spain is so popular? The answer is the Mediterranean Sea. Is Spain is truly blessed with the overwhelming Mediterranean Sea on 3 sides and with the sea and the coast comes to the jaw-dropping and beautiful Mediterranean beaches. In Spain, you will almost 3,000 cataloged beaches, the most in all of Europe. The beaches are all virgin and untouched by human existence and even today, exist in all their glory. They are clean, the water is all shades of top 12 Things Spain is Famous for blue and green and sand is white. It is nothing short of a paradise. One interesting thing that everyone must know you will find the cheapest resort on the beaches in Spain than anywhere else in Europe and you can relax on the beaches, soaking in the sun.
Don't Miss: What to do in Spain
8. Alcohol and Drinks: World's Third-largest Producer of Wine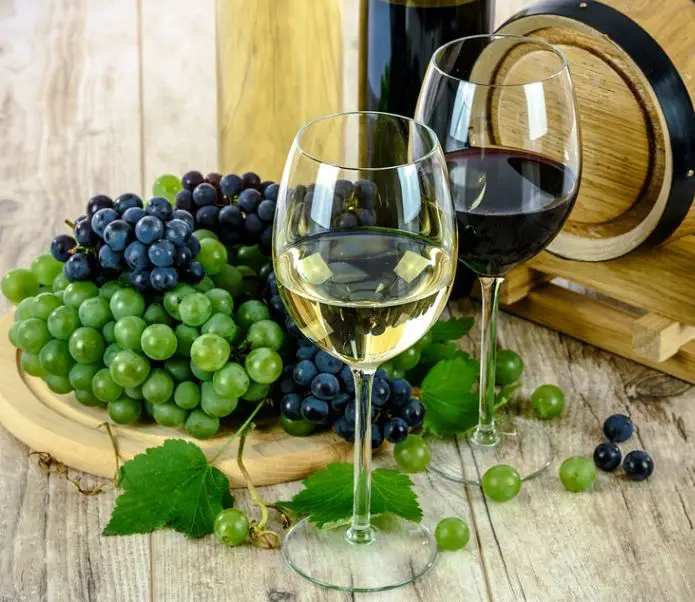 Spain is famous for its red wine than white and the third-largest producer of wine in the world. Sangria is a beverage, common in Spain. Spain has always been known throughout the world as a country that takes it's drinking seriously. A mug of beer in the afternoon and a glass of wine every night, some sherry when you are tired of other wines and of course, their famous sangria for when the heat gets unbearable. Their culture incorporates alcohol, drinks, and bar-hopping in it and so everyone in Spain is very cool with it. Sangria, which is essentially wine with some fruits in it is very refreshing on a hot summer day and their beers are already known worldwide.




9. Siesta: A Part of Spanish Culture
Everyone knows the Spaniards are probably the most laid-back people in the entire world. Siesta is one of the things in the Spanish culture that truly shows us how laid-back they are is their love for. Siestas are afternoon naps and everyone in Spain loves them. Between 1 pm to 5 pm, every afternoon, all the shops, government offices, and local offices are shut for their lunchtime and siesta. The Spanish believe that naps are absolutely necessary and they don't miss their siestas for anything. If you want to same then welcome to Spain. It is one of the things that Spain is known for.
10. La Sagrada Familia: One of the reasons why Spain is Famous
Be captivated by the sheer grandeur and splendor of the La Sagrada Familia which is one of the most visited monuments in Spain. This architectural wonder attracts around 2.8 million visitors a year to enjoy the medieval charm, intricate design and celestial beauty of the cathedral. This gem is located in the city of Barcelona is a true masterpiece and a UNESCO World Heritage Site that everyone should add to their must-visit bucket list and makes Spain famous for.
Related Post: 
What is Spain famous for is explained here clearly as you can see this, we have been also discussed the best part regarding what makes Spain famous. I hope you might have loved reading this article so kindly share your views in the comment section as per the content and if you are interested to discover more about Spain then kindly concerned with other articles as well. 
The post Discover Why Spain is Famous For | What is Spain Known For appeared first on World Tour & Travel Guide, Get Travel Tips, Information, Discover Travel Destination | Adequate Travel.