There are a lot of beach clubs and pools in Guangzhou but finding a typical natural beach in Guangzhou is like finding the vaccine for Covid19! Still, if you are able to find such exotic beaches somewhere hidden inside the deep dark closets of Guangzhou do comment below. But for having the best vacations outright inside the Chinese borders you can look out at our given list of famous beaches near Guangzhou China that are super exciting and acquire the best beach sports for your pleasure.
List of Beaches Near Guangzhou
1. Nansha Marina Yongchang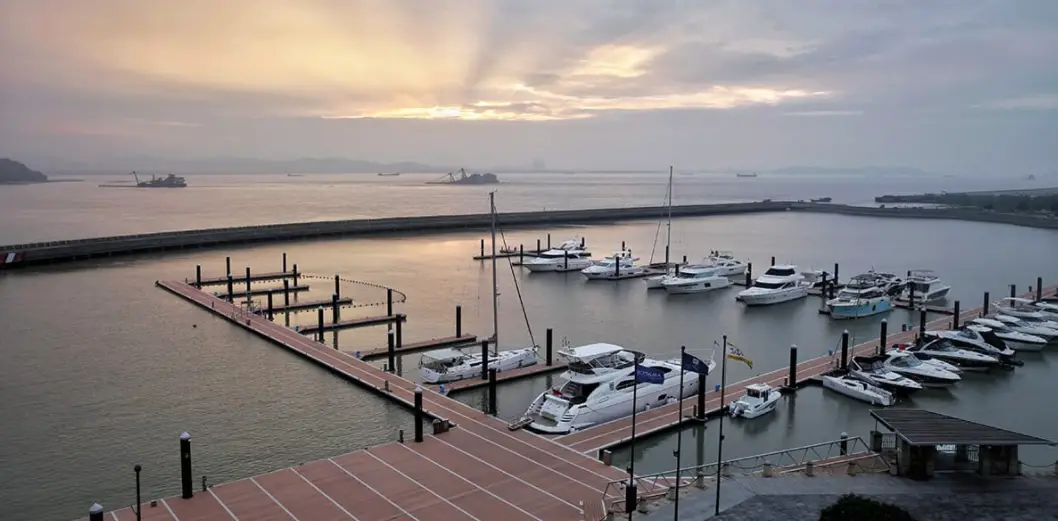 This is one of the most famous beaches in Guangzhou that has clean water along with hygienic surroundings over the beach that every traveller loves to explore. You will be fascinated with its naturally perfect location where you can find some of the best cloudy mountains wreathing around the famous landmarks of Guangzhou that are standing firm from the ancient times. You can also go over the yacht rides as they have all the equipped facilities to stroll around and see the major tourist spots of the city.
Discover: what is famous to buy in Guangzhou?
2. Songshanhu Sunny Beach
These are some of the windiest beaches in Guangzhou which might create a problem for the divers and swimmers but the Sandy surface of the beach is perfectly soft to lay around and relax till the sun hits horizon which is even another splendid moment to catch when you have the beautiful background of rotating windmills all across the shore.
3. Weizhou Island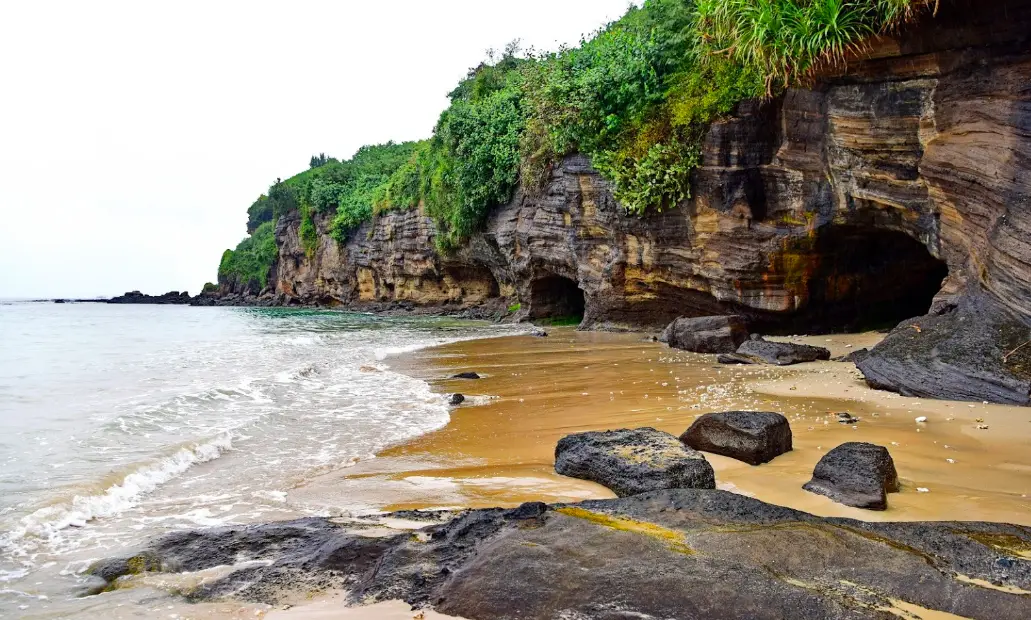 This beach is located in the south of Beihai, a prefecture city of Guangxi Zhuang Autonomous Region. This is the largest dead volcano beach near Guangzhou in China that even looks like a bow-shaped giant piece of jadeite floating on the sea. The water quality is perfect for swimming here as the water is clear and the winds don't hinder between the fun of beach sports. This is a perfect beach to experience the wonderful living corals, beautiful views of sunrises and sunsets, favorable diving resorts and delicious seafood of Guangzhou and Chinese origins.
4. Beihai Silver Beach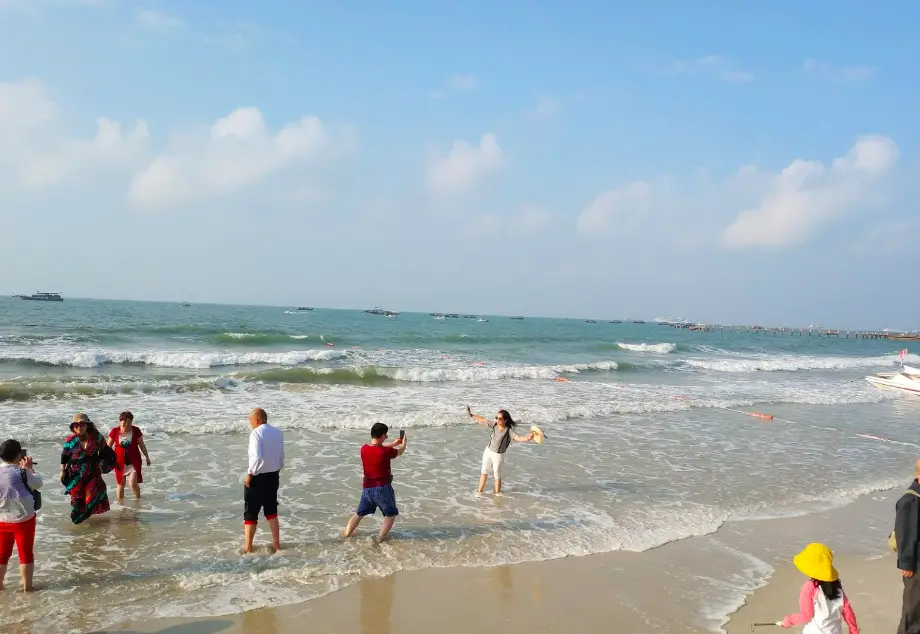 This is another beach located in the south of Beihai city that is made of high-quality quartz sand, which glows silver under the sunlight just like its name suggests along with its long ending trails accompanying the beach. At this popular beach near Guangzhou, you can experience various water activities in the day and enjoy a musical fountain in the evening.
5. Gulangyu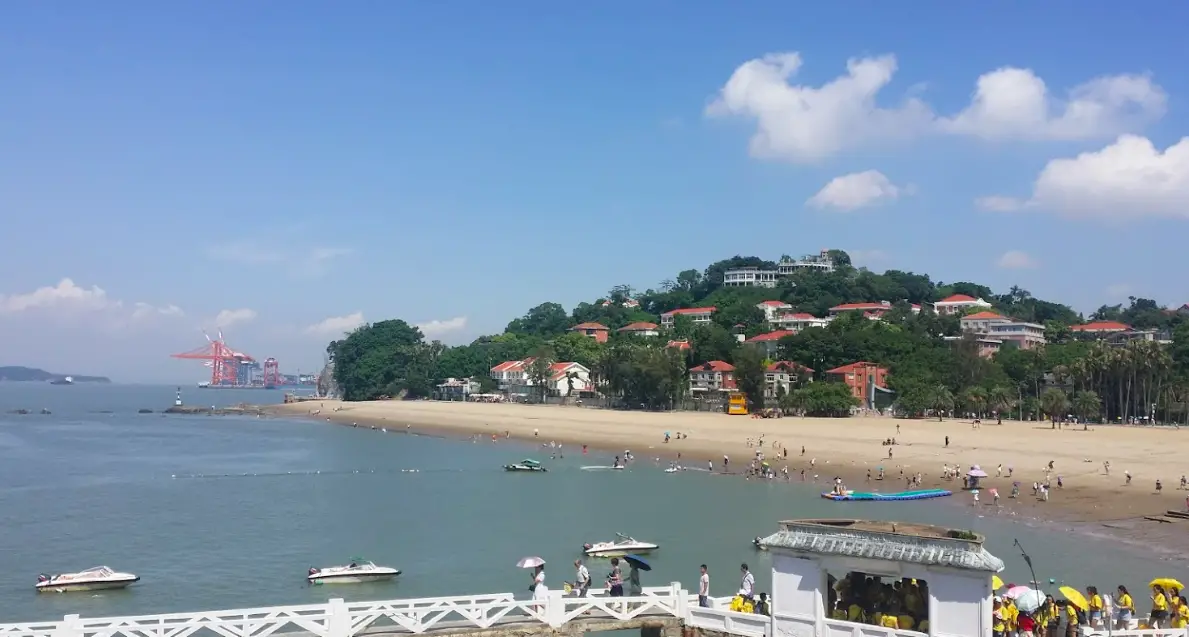 When you need to find the perfect place for spending some romantic vacations it becomes hard to filter especially among the beaches. But to have the best Guangzhou's beach nearby you have to visit the Xiamen city, Fujian province, that is praised by all the vacation lovers. The clearwater, blue sky, white puffy clouds, sailing boats and motorboats paint a colourful picture for couples that even you find tempting you accomplish. Along with the blooming flowers to the fullest in different seasons of Guangzhou, everything becomes cherry over cake. But one suggestion u wanna add as it is a little difficult to buy a train ticket from Guangzhou to Xiamen, especially during holidays. Hence try to explore during off-seasons or catch out non-weekend days for your visit.
6. Xichong Beach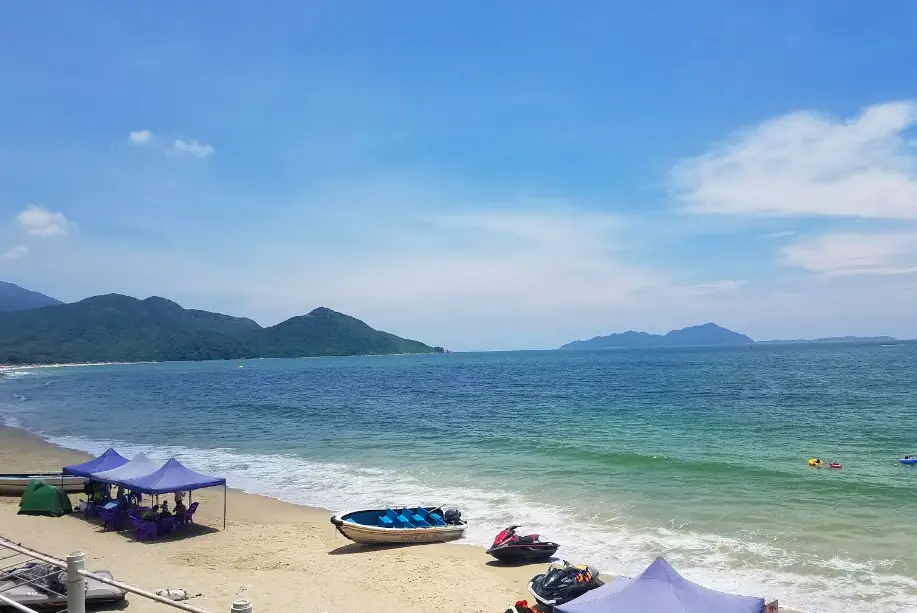 Xichong Beach is the largest natural beach near Guangzhou that still keeps its original appearance because of not being developed on a large scale and houses a lot of tourists every year. This "Oriental Hawaii," is five kilometres long and free of pollution. This beach near Guangzhou is perfect for the visitors that are able to enjoy the beach, sunlight, waves and sea breezes as much as they like along with a little travel cost added for travelling to the outer regions of Guangzhou.




7. Hailing Island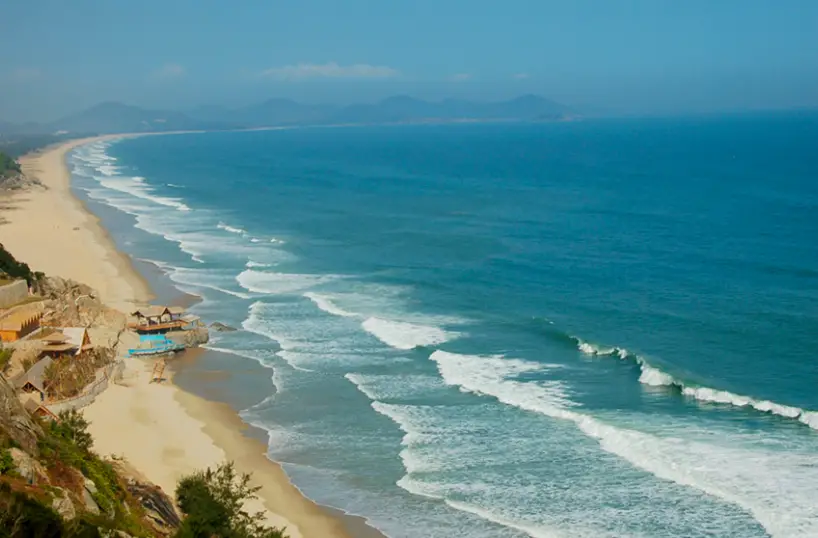 This island is located in Yangjiang city, Guangdong province that is renowned as the "Beidaihe in the South." Like a rough gem, this well-known beach near Guangzhou maintains its primitive natural flavor through their 3 ringed mountain avalanches and one sea, that has rich tourism resources. This is another silver beach which is so bright and clear that you might not be able to roll over your eyes form its extravagant beauty.
Hope you enjoyed the above mentioned top beaches near Guangzhou, China that provides crucial fame to the Guangzhou province in a very unique way. You can explore the best type of beaches ranging from mountainside shores to the silvery lining of a thin strip of island. You must visit these popular beaches in Guangzhou that can fill your trip with fun and amusement.
The post Famous Beaches in Guangzhou China | Best Beaches to Visit near Guangzhou appeared first on World Tour & Travel Guide, Get Travel Tips, Information, Discover Travel Destination | Adequate Travel.