In St Petersburg Christmas is one of the major holidays. The most interesting fact is that the Russian Orthodox Christian follows the Julian calendar and Christmas is celebrated on the 7th of January and not on 25th December. The new Soviet Government tried to change the Julian calendar to the Gregorian just like in European countries and the rest of the world celebrates but the Russian Orthodox Church did not agree to it and made all important church celebrations according to the old calendar. Christmas in Saint Petersburg sounds more like Happy New Year and Christmas rather than Merry Christmas and Happy New Year. The first week of January in Russia is an official holiday that begins from the New Year's day of Christmas. Here in this article, we have shared some reasons to celebrate Christmas in St Petersburg: 
Why Celebrate Christmas in St Petersburg
1. For Amazing Lifetime Experience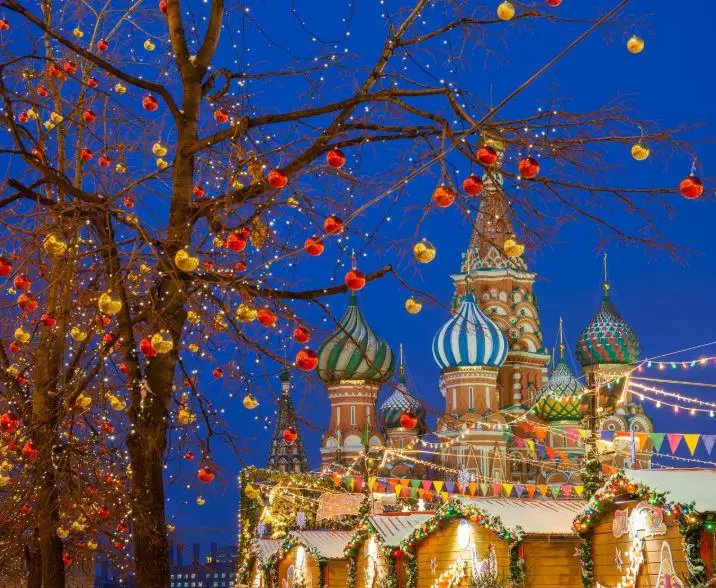 Christmas in St. Petersburg begins by unveiling images of steaming banyas, frozen canals and these are the reasons to celebrate Christmas in st Petersburg. You can catch the sight of snow-dusted domes followed by church bells. You must visit this city because once in a lifetime experience can only be seen in St Petersburg during Christmas. The festive decorations around the city will put you in a joyous mood. You can see happy smiles everywhere that really lifts up your spirits. Everything is frozen. So, if you want to celebrate Christmas in a Boombastic style Saint Petersburg is always be a good choice. 
2. Market During Christmas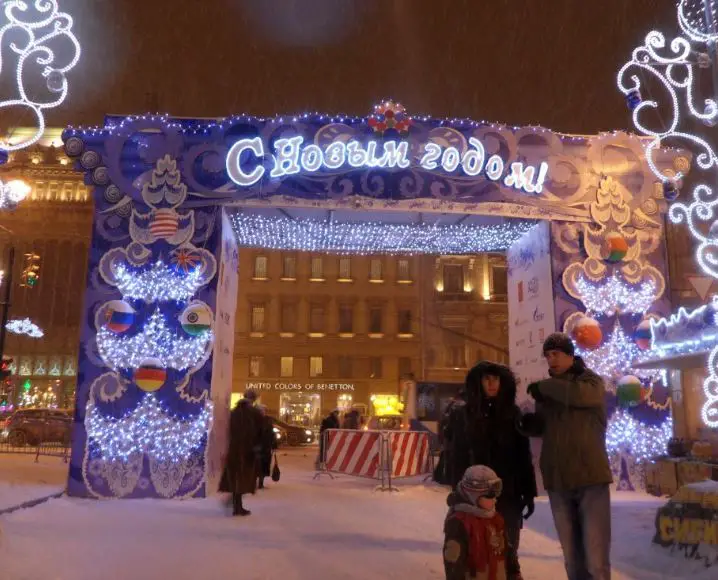 Another hard-hitting and obvious reason to celebrate Christmas in  St Petersburg is the Christmas market. Makovsky Square, Gatchina Palace, Pionerskaya are some of the cool St Petersburg Christmas market 2019 places you must visit. At these places, the Romanov family lived for almost 4 generations. The travelers can also visit the impromptu concerts, gingerbread, toys, grottoes, and fairground rides. These festive markets are great places to do some Christmas shopping. Buy gifts for your family and friends, purchase souvenirs, and bring back some food items that you will only find here. This is the best experience of St Petersburg during Christmas.
Read More: What to do in Miami for Christmas




3. Visit the Largest Orthodox Cathedral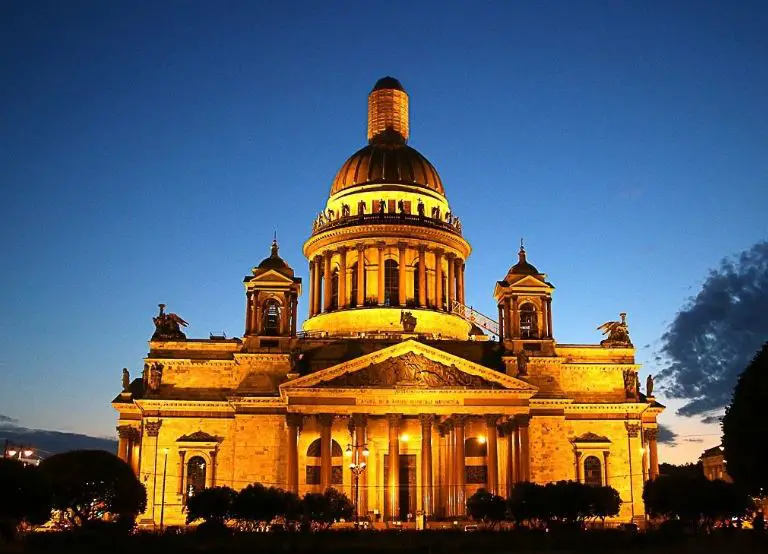 St Isaac's Cathedral is the largest cathedral in Russian and in the world. The cathedral is built with high-quality rich marbles, with awesome architecture elements along with colorful mosaics. It is one of the most beautiful and cool places to visit. If you are looking for reasons why celebrate Christmas in St Petersburg, just come explore it. You can visit it at any time of the year, but visiting during Christmas where it is fully covered with snow gives the magical view that cannot be missed by our sights.
4. Roaming upon St Petersburg's Regent Street
If somebody asks why you celebrate Christmas in St Petersburg Regent? tell them about Regent Street. The street is also known as Nevsky Prospect. It was considered as the main route to Novgorod. Now you will find the best city shops, architecture, restaurants and one of the best places to buy Christmas gifts for your loved ones. You should visit the Arts and Square place and the Museum. If you are looking for happening places brimming with Christmas fervor, you should come to check out this street.




5. Take a Glimpse Of International Festivals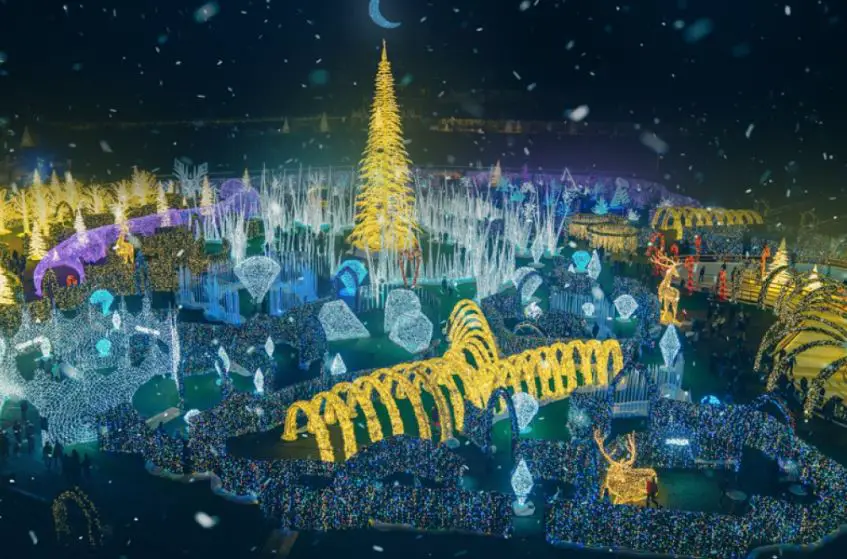 The annual International Festival is held in winter where you will find various cultures that are showcased at Saint Petersburg. Visiting this amazing festival is considered for top reasons to celebrate Christmas in St Petersburg. The cultures that are displayed are from across the globe and also Russian cultures from some regions. Do you know the previous International winter festivals were celebrated with event names like Tchaikovsky, Sibelius, and Shakespeare? The organizers select a particular event every year at Christmas time.
Read More: Christmas Celebration in Bangkok
6. The Catherine Palace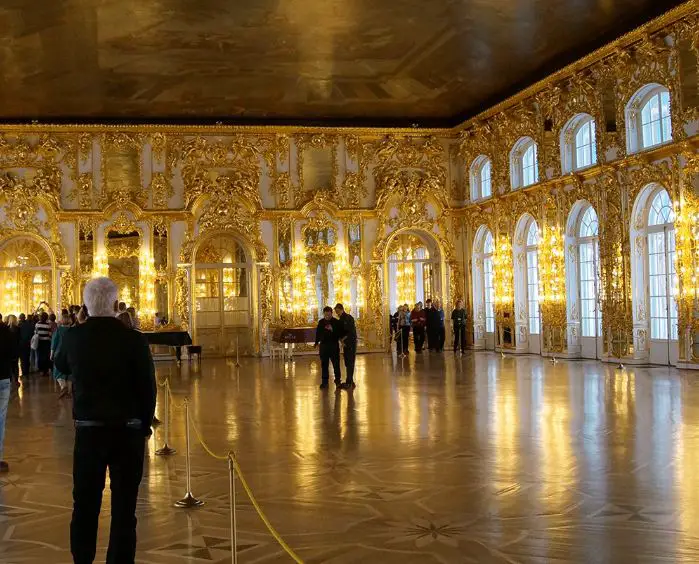 Visiting the Catherine Palace is considered one of the most famous reasons to celebrate Christmas in St Petersburg. The palace is named after Catherine I the wife of Peter the Great. Catherine, I ruled Russia for almost two years after her husband's death. The building was reconstructed in 1743 by 4 architects. The Imperial Court Chief Architect was allowed to redesign to building completion. The present palace was completed in the year 1756 and has a 1km circumference. To decorate the external palace during Elizabeth's reign, it took more than 100kg of gold. It is one of the spectacular places to see and to admire the architectural beauty.




7. Troika Rides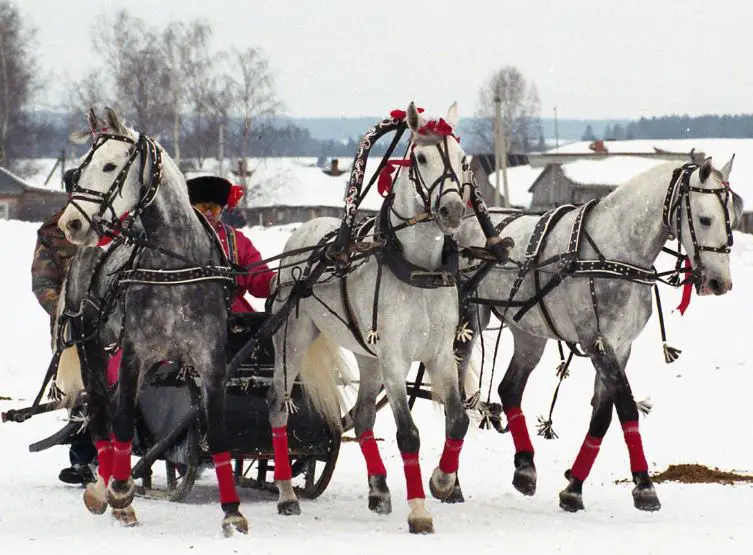 The visitors can do many things in the snow during the Christmas season. The visitors need to carry some finest ear muffs, Cossacks hats and visit Pavlovsk. Pavlovsk is situated just outside the city and is a home for summertime and royal retreats. The reasons to spend Christmas in St Petersburg are Troika Rides. The palace has sufficient ground that is used to organize rides mostly commonly one is the snowy troika ride and Traditional Russian carriage that is carried out by three horse members of the team.
Read More: Christmas markets in Sydney
8. Mariinsky Theatre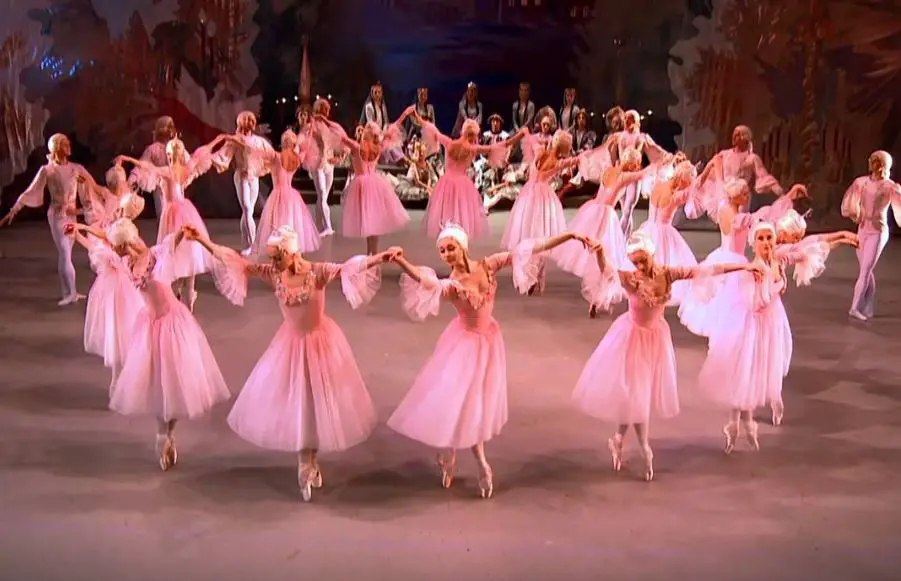 Few things can encourage festive spirits than a night at the ballet. St Petersburg's Mariinsky Theatre has a reputation for producing the finest ballet and opera productions. In the late 19th century, it was hosted premieres of new works by eminent figures, including Tchaikovsky's The Nutcracker. In December, the Mariinsky consistently perform one of Tchaikovsky's Christmas perfect works of art, for example, The Nutcracker or Swan Lake. Being the witness of this event counted in wonderful reasons to celebrate Christmas in St Petersburg.
9. City's History at Hermitage Museum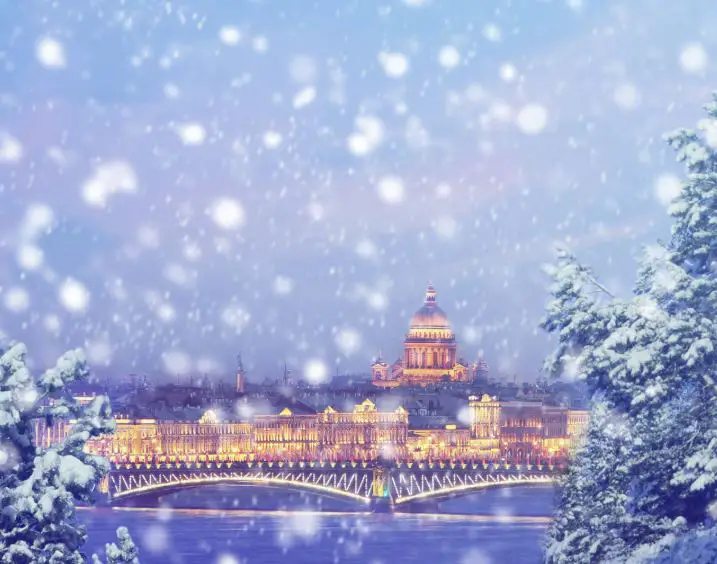 The city's Hermitage Museum is wonderful at all times of the year, but when the snow is on the ground the extravagant façade glistens in the cold light. Inside you can keep warm, entranced by its exceptional assortment of workmanship, before running out to the flawless Bruegel-Esque winter scene outside.
Read More: Christmas Celebration In Venice
10. Ice Skating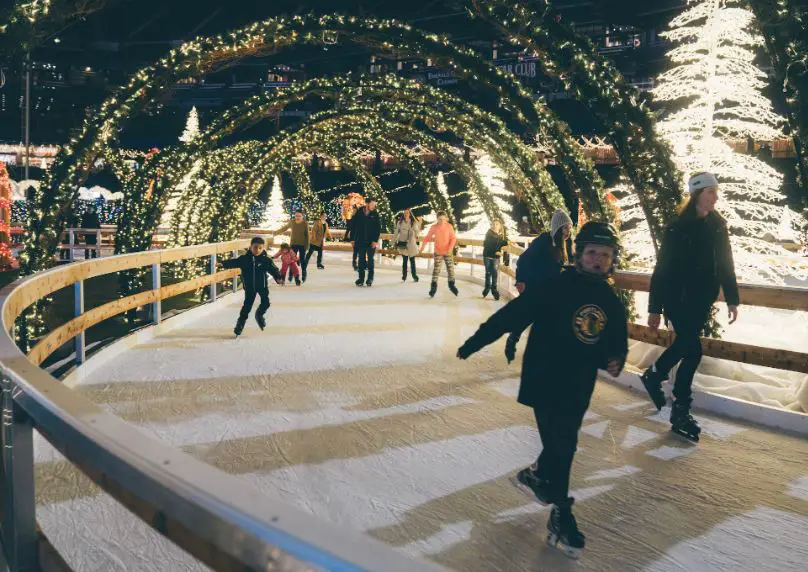 The best reason to celebrate Christmas in St Petersburg is Ice-skating. It is a favored Christmas past-time in St Petersburg. Head to New Holland, St Petersburg's hip new recovered expressions region (think New York's Highline) or Krestovsky Island for the absolute best. The last is particularly cherished by families for its close by reindeer ranch, which permits the encouraging and petting of the animals.
11. Traditional Russian Christmas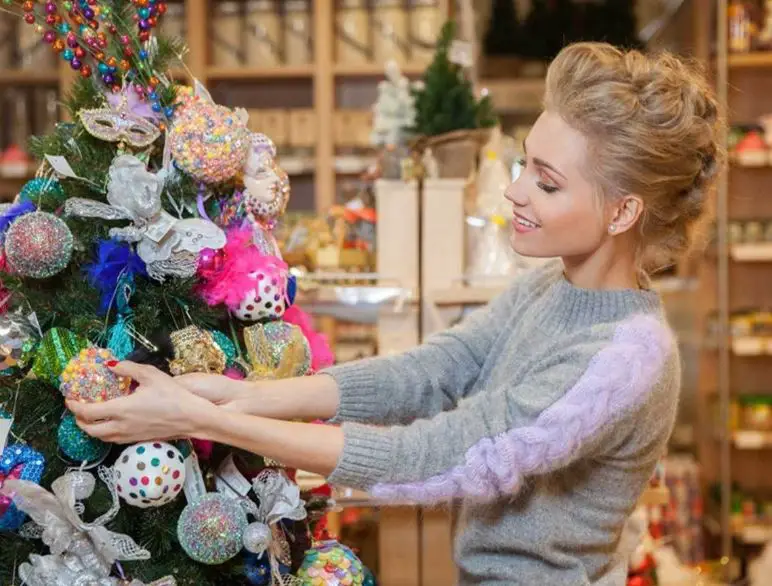 It's helpful to realize that most Russians pursue the Julian Calendar, which implies that they observe Christmas toward the beginning of January, as opposed to 25th December. Christmas here is a significantly strict celebration, but on the other hand, there's a sharp spotlight on nourishment. Nobody at a conventional Russian Christmas table is in threat of going hungry. The spread commonly incorporates an amazing cluster of dishes, from stuffed pig's head to broil goose with apples, pies and pierogi, and pastries of cakes, organic products, rolls, and treat.




So above are reasons to celebrate Christmas in St Petersburg will definitely blow your mind and also compel you to make Russia trip. Christmastime is one of the happening time in St Petersburg. Go and be a witness to the top reasons to celebrate Christmas in St Petersburg.
The post Reasons to Celebrate Christmas in St Petersburg, Russia | Christmas in Saint Petersburg appeared first on World Tour & Travel Guide, Get Travel Tips, Information, Discover Travel Destination | Adequate Travel.