Synopsis: Arunachal Pradesh is going to have its first-ever airport in Itanagar on 15th August. The airport, named Hollongi Greenfield Airport, is just 15 km from the state capital, Itanagar.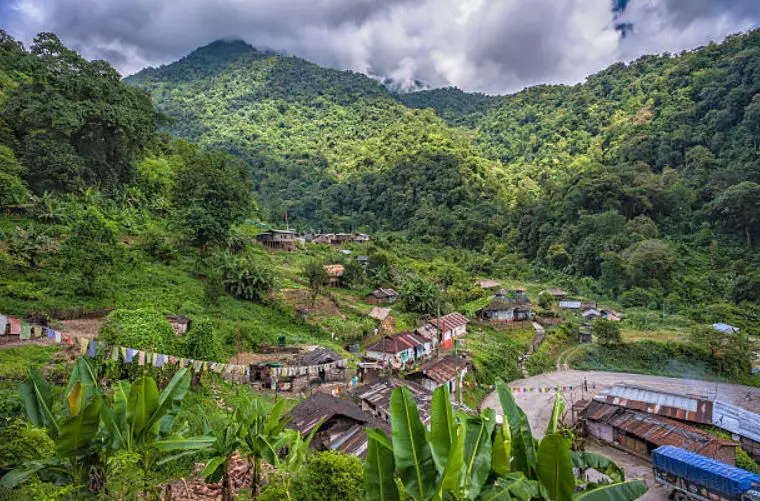 Arunachal Pradesh will soon have its own airport in Itanagar this year on the 15th of August. The airport is being developed by the Airports Authority of India (AAI) at an estimated cost of Rs 645 crore. As soon as this airport starts, tourists will no longer have to take an overnight journey to reach Arunachal Pradesh.
Presently, the nearest airport to Arunachal Pradesh is Lilabari Airport, which is located in North Lakhimpur, Assam. Apart from this, another airport from where the people of Arunachal can board their flights to other states is Lokpriya Gopinath Bordoloi International Airport located in Guwahati, Assam. Both airports are located around 80 km from the capital, Itanagar, and people have to take an overnight bus to and from the capital to board their flights from North Lakhimpur. The operation of Hollongi Greenfield Airport in Arunachal Pradesh will surely provide relief to frequent travelers of the state. Now they don't have to take an overnight bus to reach North Lakhimpur or Guwahati to board their flights.
According to the officials, the Hollongi Airport is energy-efficient and equipped with all contemporary amenities. There will be eight check-in counters along with a 2,300 m long runway for comfortable landing and taking off of flights. The airport will have flights connecting to major cities, including Delhi, Mumbai, Kolkata, Guwahati, Imphal, Shillong, and Yangon. 
The airport is designed to accommodate a maximum of 200 passengers during peak hours. Besides this, the 2,300-meter-long runway is designed for comfortable take-off and landing of Boeing 747 aircraft, and A-320 aircraft. Also, the proposed airport is designed for the operation of the A-321 type of aircraft by further stretching the runway by 500 meters.
Officials added that the development work is in full swing and almost 80 percent of airside work has already been completed.
The new airport is anticipated to have a significant impact on the state's tourism industry. Despite the fact that Arunachal Pradesh is already a well-liked travel destination, particularly among adventure and wildlife enthusiasts, it is true that many visitors hesitate to visit Arunachal because of the lack of flight connectivity. All of that may be put to rest with the opening of Hollongi Airport. The Hollongi Airport will allow travelers to get where they're going much faster without taking lengthy routes.
The post Arunachal Pradesh's first airport is scheduled to open on Independence Day appeared first on World Tour & Travel Guide, Get Travel Tips, Information, Discover Travel Destination | Adequate Travel.