Cairo is the largest city of both Africa and Arab knew for its amazing historic pyramids and royal old mummies which has been a favorite topic for all the Hollywood movies made to make sequels endlessly. Cairo is known for their fabulous collection of legendary tales behind the mysterious mummies and the spectacular treasure collection of Tutankhamun's huge gold realm. It's certain that you'll be fascinated with every construction in Cairo ranging from perfectly shaped 26th-century pyramids or the modern refurbished mounds of the park. Cairo's culture is very welcoming and generous. Due to a large amount of tourism every year you won't be troubled with the excessive heat or language barriers as they are already taken care of by the government and the locals to keep their tourism flowing smoothly. Here I have listed the top 10 reasons What Cairo is best-known for? Worldwide to help you in making your own personalized list of Cairo exploration. 
List of Reasons Cairo is Famous for 
1. Pyramids of Giza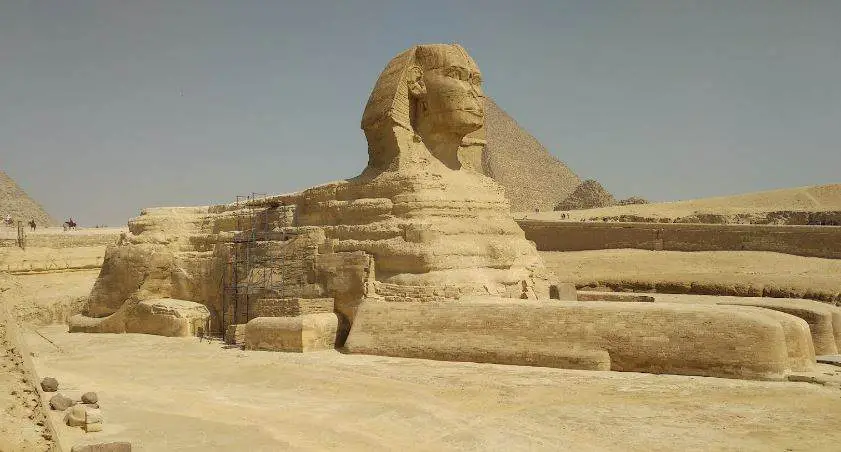 When you step into the most famous city of Egypt you already know what is the first destination on your exploration list? The famous pyramids of Egypt which shower their beauty all over the world are the Cairos famous attractions. All those picturesque beauties are located here in Cairo. You can explore more than 4500 years old Pyramids of Giza or follow up the trail of Pyramid of Khufu, Pyramid of Khafre and Pyramid of Menkaure later on. In ancient times original pyramids were covered with limestone plaster from outside for a smooth finish, which has vanished now. Don't forget to take the iconic cliche picture of kissing the Sphinx at the great sphinx of Giza which is an old limestone structure of a mythical creature with the body of a lion and human head. Cairo is known for having such the oldest and the largest known sculpture in the world. If you get tired while walking in the extreme heat of Egypt, hop on the Camel rides at Giza Pyramids to easily travel around the city.
Read More: Why Mexico City is famous
2. Museums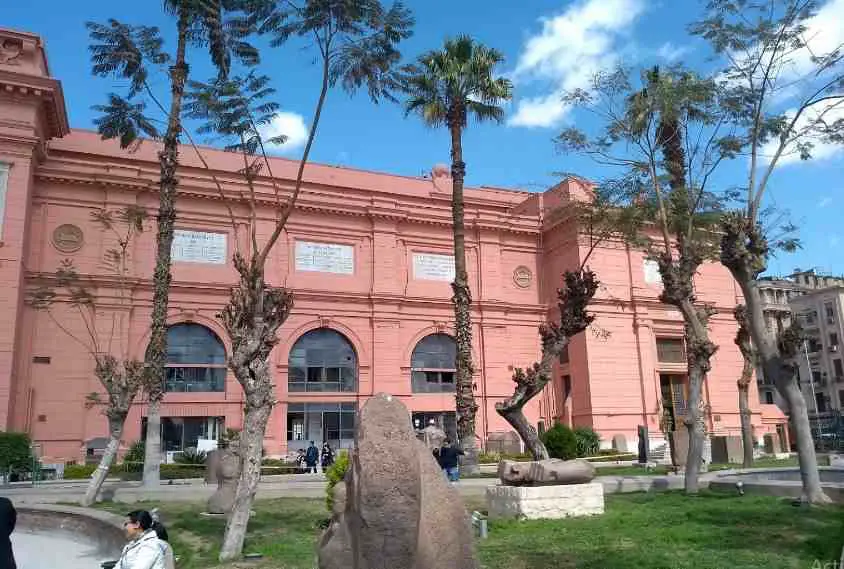 Egypt's history is world-famous and tonnes of Hollywood movies have made it much more interesting worldwide with their incredible VFX and graphical thrillers. You can have the chance to explore the real stories behind those fabulous pyramids in Cairo having a great history of Kings and their mummies. All such mummies are peacefully sleeping in the famous museum of Cairo. You will administer a lot of real mummies stored meticulously in Cairo's famous museums such as The Egyptian Museum having a lot of great king's mummies along with the famous Tutankhamun Galleries and the treasures found at his son-in-law's tomb, The Coptic Museum displaying Egypt's early Christian period and finest collections of Coptic art or the Museo Mevlevi which is a restored Ottoman-era ritual hall where Mevlevi whirling dervishes would hold their ritual whirling dance of "Sama"
3. Al-Azhar Mosque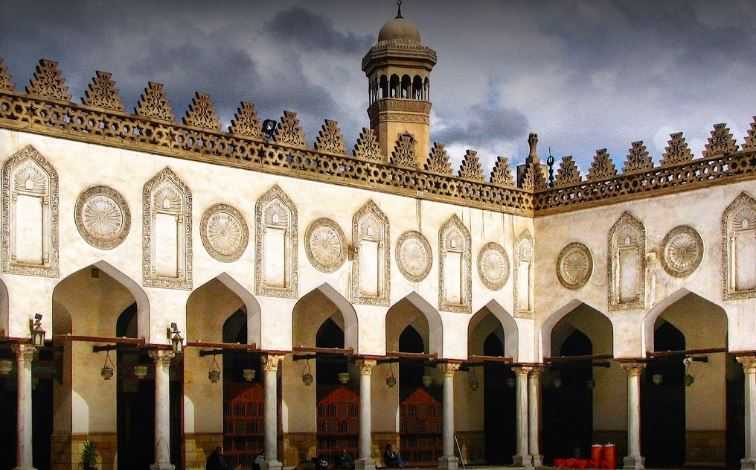 There are some places in Cairo which are like the collection of famous historic sites under the shades of one famous monuments' name. Such incredible buildings of Cairo are the real gems for all the history geeks hence this place is a  must-visit place in Cairo, Egypt from the Fatimid era for experiencing a lot of famous historic Cairo's landmarks under the shade of one monument. Along with being an intricate architectural structure, this mosque is one of the city's earliest surviving mosques. Grab your sunscreen and leave your shoes outside the central courtyard to explore their superb geometric designs and follow up the El-Taibarsiya Medrese, which has a mihrab (prayer niche) dating from 1309 on the right.
Read More: Why Tokyo is famous
4. Old Cairo (Coptic Cairo)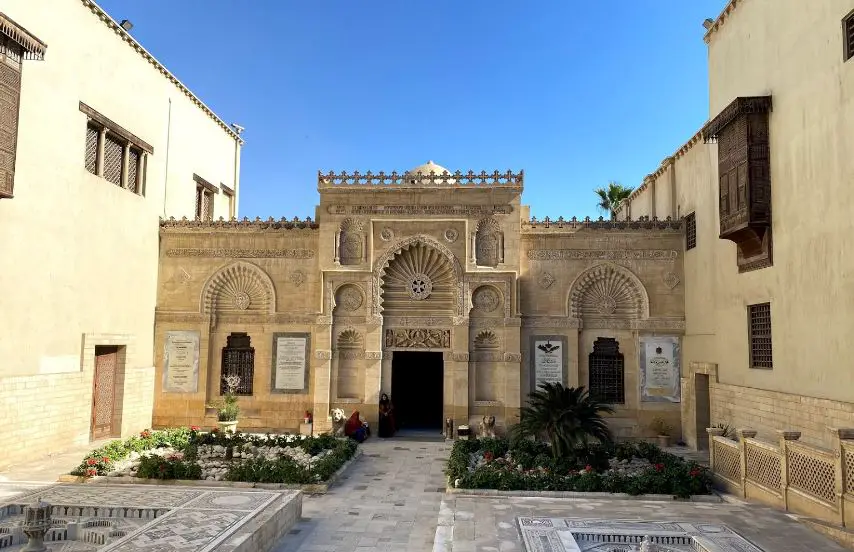 Cairo has already a tonne of medieval and ancient buildings which are normally around 1500-1600 years old, so you can expect what the old Cairo has to offer which is basically the Christian hub having all the oldest structures of Christian heritage signifying What Cairo is known for?. In fact, the small churches are filled with clusters of twisty laneways lying within the walls of Old Babylon(Persian settlement was called Babylon) where the Roman Emperor Trajan first built a fortress along the Nile. Therefore these churches become a quest due to those mysterious caves inside the Churches offering different ancient hidden routes. You are offered with the Babylon Fortress, the Coptic Museum, the Hanging Church, the Greek Church of St. George and many other Coptic churches so do take a look around these thrilling architectures in Coptic Cairo
5. Islamic Cairo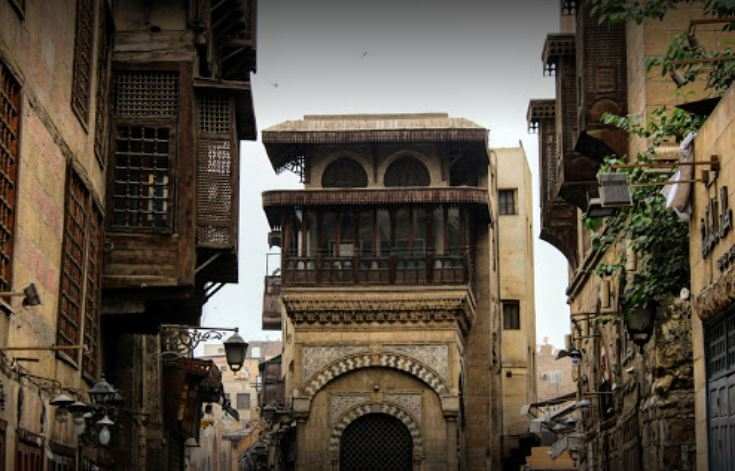 This is the historical old center of Cairo which was founded originally in the 10th century. If you are interested in exploring the ancient mosques and mausoleums of Cairo, do not miss this city which is just like Coptic Cairo offering tonnes of famous Islamic landmarks under one shade. Cairo is famous for having one of the world's oldest Islamic city centers, hosting mosques, madrasas, hammams, and town squares. Some of the important Islamic monuments worth visiting in Cairo include Mosque of Ibn Tulun, Al-Azhar Mosque, Midan Salah ad-Din, Al-Hakim Mosque, and Qalawun Complex.
Read More: Why the Maldives famous For
6. Khan el-Khalili (Souq Quarter)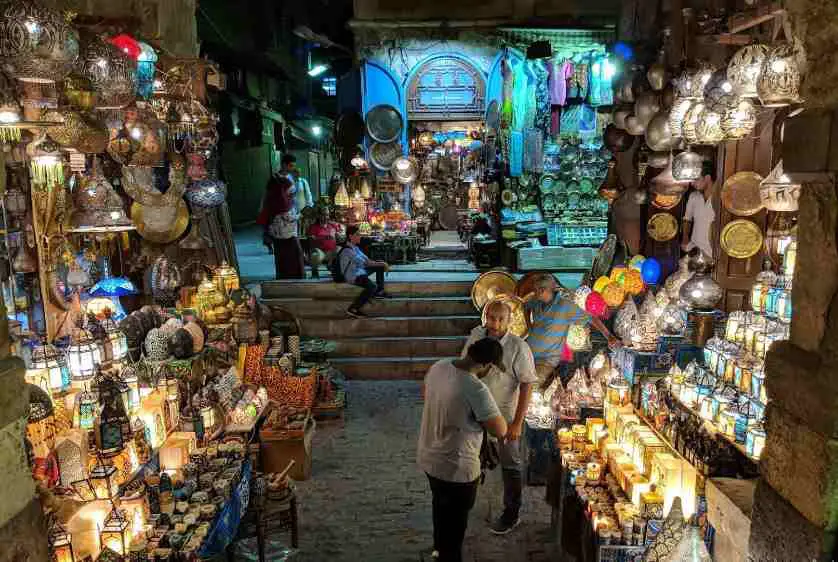 If you have the guts to meddle up in the crowds of Cairo do take a turn to explore this famous chaotic bazaar of Cairo with local traders selling goods for daily needs, including cheap Chinese toys, Egyptian clothes, accessories, and food. There are distinctive areas of Spice and Jewellery corners worth visiting especially for Cairo's famous souvenirs and gifts. Cairo is well-known for its narrow lanes of Khan el-Khalili which were once famous for the sale of cotton and precious jewelry items and old caravanserai for the traders coming in ancient times but now these lanes are lined up with small shops dealing in souvenirs, antiques, jewelry, and semi-precious stones from Egypt. It is a must-visit place in Cairo if you are on a shopping spree and looking for various precious and artistic items at cheap prices
7. Al-Azhar Park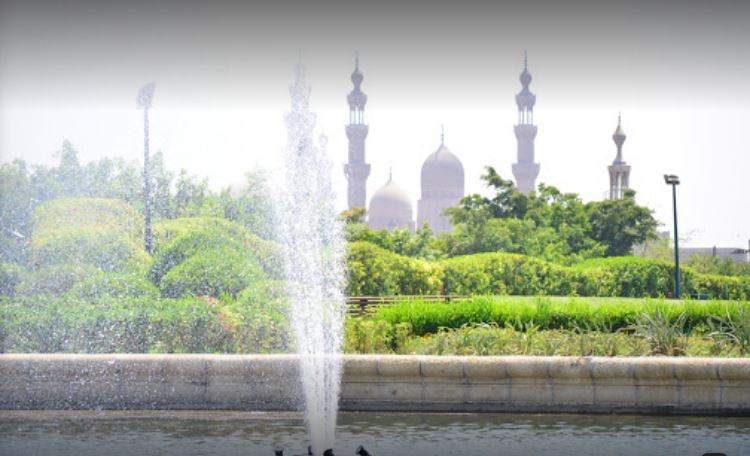 It might be exhausting sightseeing in Cairo when the sun doesn't let you escape from the heat anywhere in the city. But don't worry modern Egyptians have rebelled against their own nature to built this park from the rubbish mound at Al Darassa Hill which was just another hilly rock accumulated for over 500 years before amidst the endless golden sands of Cairo. Cairo's popular for this park which is now a luscious green garden and such a soothing relief after the hustle of the city. The park also contains a museum and an Urban plaza with traditional Egyptian restaurants and cafes. You can click some of the most awesome panoramic images, with the dusty capital glowing under the setting sun.
Read More: Why Denver is famous
8. Felucca Ride on the Nile
The Nile river has conducted a humongous trade of items from long old times of Pharos in Cairo so taking an hour-long ride in a typical sailboat in Cairo has become a tradition now for all the foreign tourists who can't bear the extreme heat of the weather and switch to these soothing rides which offer a great exploration for the Cairo city's famous riverfront lined with high rise buildings & skyscrapers along with ancient monuments like Coptic churches. Felucca ride is also one of the most romantic things to do in Cairo especially after sunset when the breeze of the rivers is chilly and the warmth of the sand creates an insulating cushion for the perfect romantic ambiance. You can also take a party boat and mingle with the locals over some loud Arabic music while partying till morning over the boats
9. Zamalek's Party Culture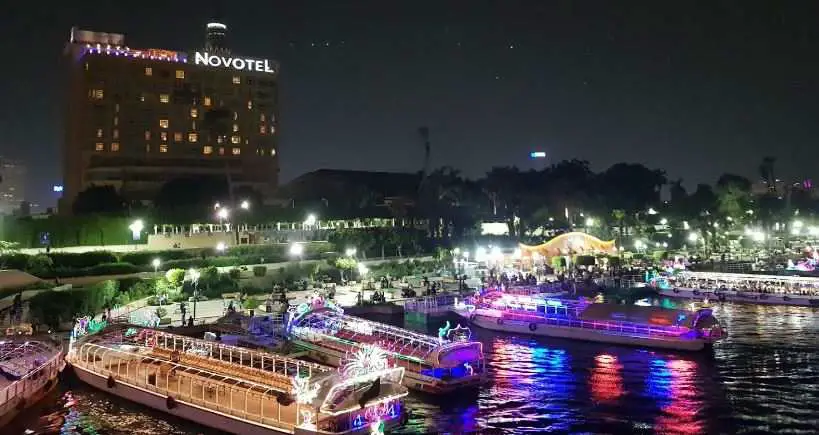 After a tiring Felucca ride of major historic sites and medieval mosques in the sunny afternoons of Cairo, if your wish is to loosen up in some clubs or lounges, Zamalek island must be your first thought to travel ahead. Cairo is best known for  Zamalek island which is a popular party district of Cairo, situated in the middle of the Nile river. This place is lined by a variety of pubs, bars, and restaurants that offer a plethora of Cairo's famous foods along with incredible party spots to mingle around the locals and enjoy your night in Cairo. This place is home to the famous Modern Cairo Opera Houses and is connected with the mainland by 3 bridges over the Nile. You will find the best party crown and the world-class international hotels in downtown Zamalek.
Read More: Why Kochi is Famous
10. Witness Sufi dervishes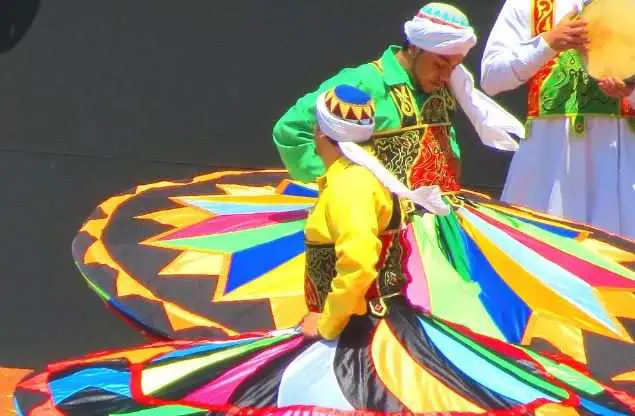 Ottomans took a lot from this city in ancient times but left a lot of heritages as well. Along with famous artistic monuments with incredible designs from Turkey's origin they left a popular culture of Sufi dances that is even now alive at Al-Tannoura Egyptian Heritage Dance Troupe where the Sufi saints whirl around in circles wearing those famous white fabrics and long Turkish caps, remembering their one true God while spreading a serene and soulful vibe all round. You will find these Sufi dervishes only at Al Tannoura not anywhere else in entire Egypt so tag along this special destination in your famous places to visit in Cairo, Egypt checklist
I hope you enjoyed this list of incredible destinations in Cairo, Egypt which hold a substantial significance among the entire tourist hotspots of Egypt justifying Why Cairo is known for? And setting some amazing remarks for their top ancient landmarks and mysterious mummies.
The post Discover What is Cairo known For | Why is Cairo Famous For appeared first on World Tour & Travel Guide, Get Travel Tips, Information, Discover Travel Destination | Adequate Travel.