If you have a question what is Paris known for? The answer is, recognized as a UNESCO World Heritage site. Anyone who visits Paris is awestruck by the elegance, style and magical ambiance of the city and wants to know about Paris city. It has endured a history of 2000 years. It has played a leading role during the Age of Enlightenment and has carried the legacy of romance. Paris is often known as a "city of lights" and some known as a "city of love".  But some say it is the "city of Art", Paris bears pride in hosting art lovers. They draw huge inspiration and admire the remarkable works of art and sculpture. Paris is synonymous with the finer things in life. Stunning masterpieces of architecture, magnificent monuments, world-famous museums and galleries, stylish boutiques to exquisite wines and cuisines, Paris has it all.
At the same time, the beauty of this city also lies in harboring the warmth of simple pleasures of life. Sipping coffee at a cozy roadside French bistro or hanging around at a café terrace simply watching people go by, weaves into the culture of this city. Not just that, Paris' proximity to some of France's most stunning towns is perfect for visitors, as they can indulge in a day trip from the city. We will give you a complete written Paris tour guide.
Get to Know The Best Time to Visit Paris:




From the Eiffel Tower to the Arc de Triomphe, Paris is well known for its glorious architecture and its gastronomic excellence, but the City of Lights is also renowned for its frequent rainfall. The high season for traveling to Paris from June to August. Summertime in Paris is a dream. The weather is warm and sunny, but it is also high season so you will have crowds and higher prices at hotels. September/October are still great times to visit Paris. The weather is good and the prices are a bit lower as it is getting into the shoulder season.  If you want to cheaper visit to Paris, visit in Spring. Spring is the best time to visit Paris. 
Summer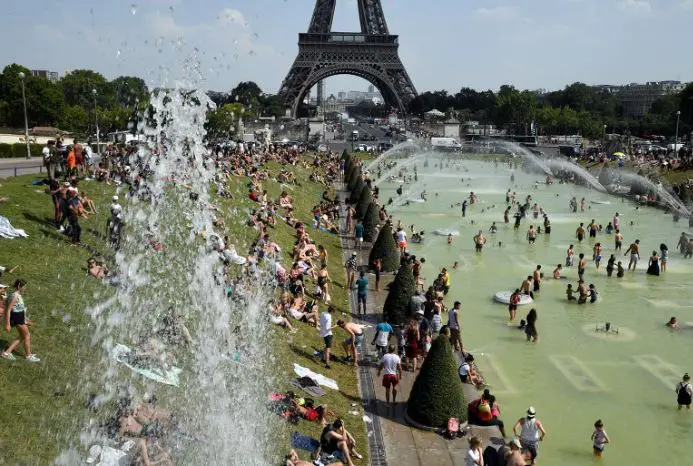 The summer is obviously the most popular time to visit Paris because the weather is nice and the rain is light/infrequent. The average high temperatures from June to August are about 75 degrees but the city will have a few 80-90+ degree days each summer. You'll have to deal with all the crowds — which can get intense at the most popular attractions. Prices are also higher for accommodation and transportation (flights, trains, etc.). Also, August is traditionally a time when many Parisians take their vacations so some restaurants and independent shops might close down for 2-4 weeks (although this is becoming rarer). Despite the crowds and elevated prices, summer is still a great time to visit. The streets are alive with activity, the cafes are buzzing, and the people watching can't be beaten. It's also a great time to spend hours in the city's numerous parks and gardens.
Fall
September through early November is another great time to visit as the temperatures are still comfortable but the crowds aren't at their summer peak. The average highs in September and October are still in the upper 60s and the rain doesn't seem to really pick up until November. And while the sidewalk cafes might not be as busy, inside the cafes still buzz with plenty of life. If we had to choose, we'd visit in mid-September since it's a nice balance between comfortable weather and fewer tourists, i must tell you that you can visit to Paris in 1 Day.




Winter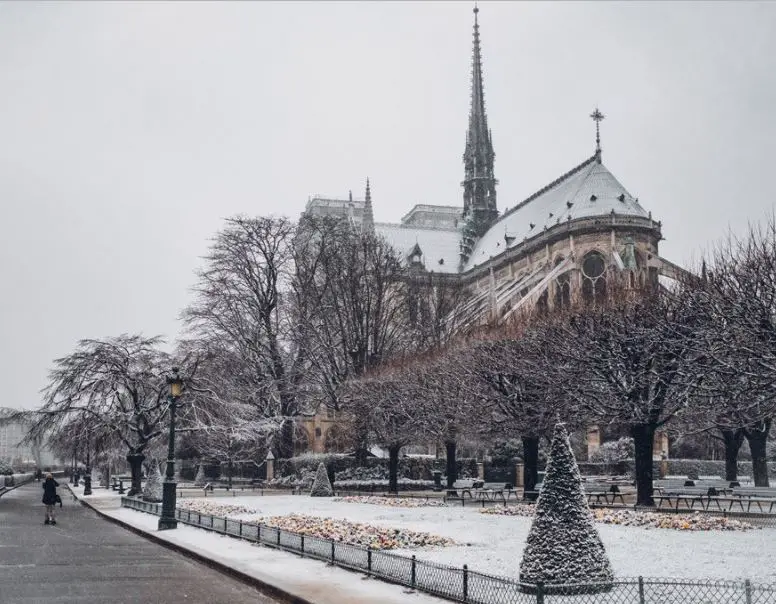 Paris winters don't tend to get too cold but they are usually fairly grey and rainy. Snow is rare. There might be a handful of below-freezing days but the high temperatures are usually in the low 40s or high 30s. You'll want to pack for light rain and dress in layers. November, January, and February are all slow months so you'll won't have to fight the crowds. Prices are also lowest during these times. Paris does get a bit busy during the Christmas season so prices will be higher than normal.
Spring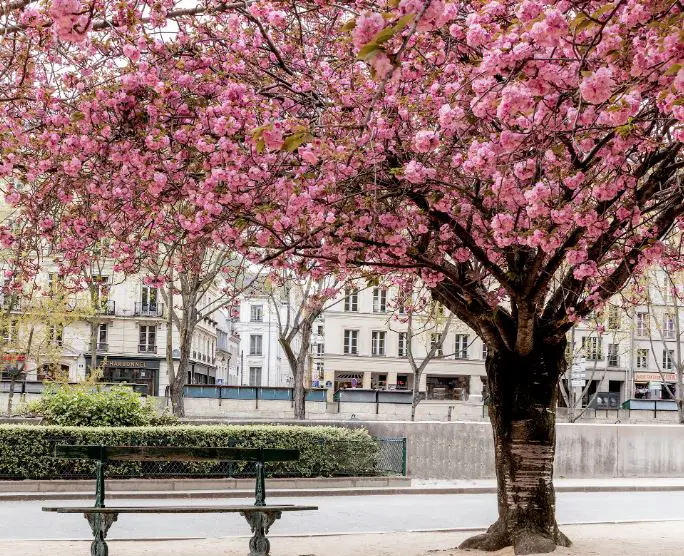 During March through mid-May, the weather starts to warm up and the city comes back to life. The flowers start blooming and people are out and about. Tourism doesn't really start picking up until the middle of May so it's still a nice time to experience the city before things get too crazy. The temperatures average in the mid to upper 50s but April and May do tend to be a bit rainy.




Travelers Must Know What to See in Paris?
Cluny Museum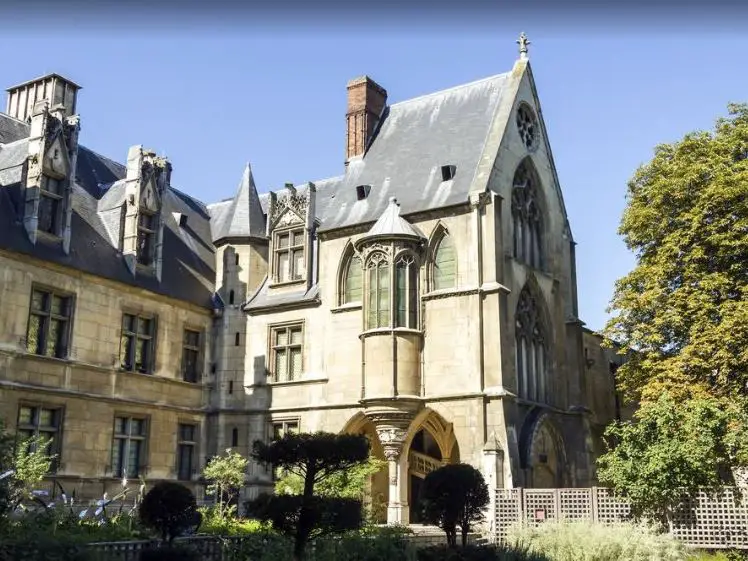 If you are a history lover, The National Museum of the Middle Ages is a must-see. You will find a large display of medieval paintings, sculptures and beautiful fragments of stained glass, in this fifteenth-century hôtel particulier. This museum is home to 'The Lady and the Unicorn'. It is one of the greatest works of art from Europe's Middle Ages, consisting of a series of six tapestries woven from wool and silk.
Maubert Market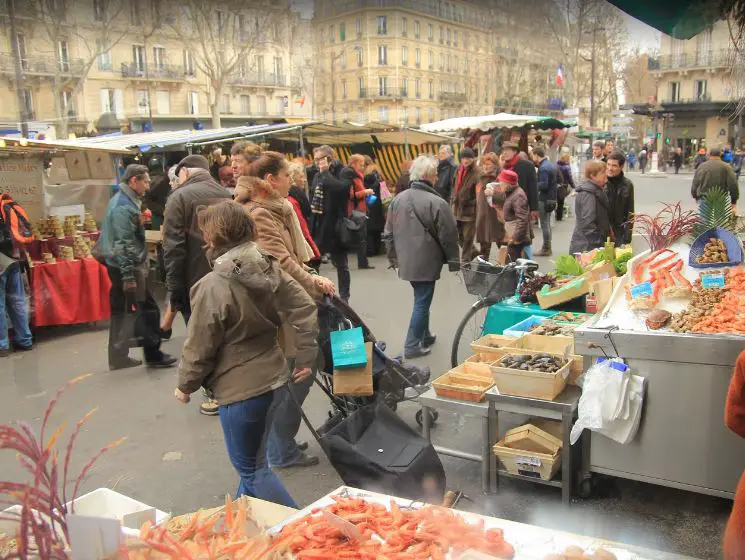 This market has an unusual story, located in Maubert Square. As we know it dates back to 1920, the market but its ancestry goes all the way back to the 19th century. It was called 'marché aux mégots' literally the market of 'cigarette ends', back then and the market was a place of reunion for the homeless. 




Panthéon-Sorbonne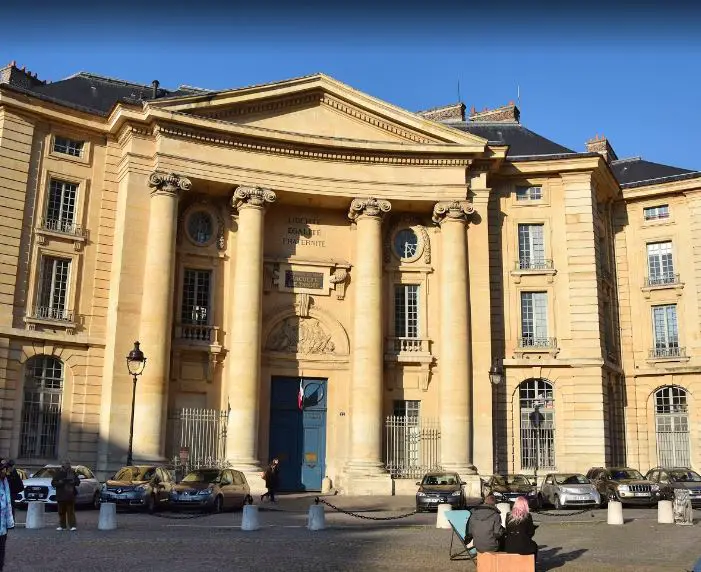 The building was also known as La Sorbonne. It gets its name from Robert de Sorbon who founded the 'Collège de la Sorbonne' in 1257,  the department of theological studies. It is a part of the University of Paris and chapel located on the Sorbonne Square, is the university's emblem, recognized as a historic monument.
La Grande Mosquée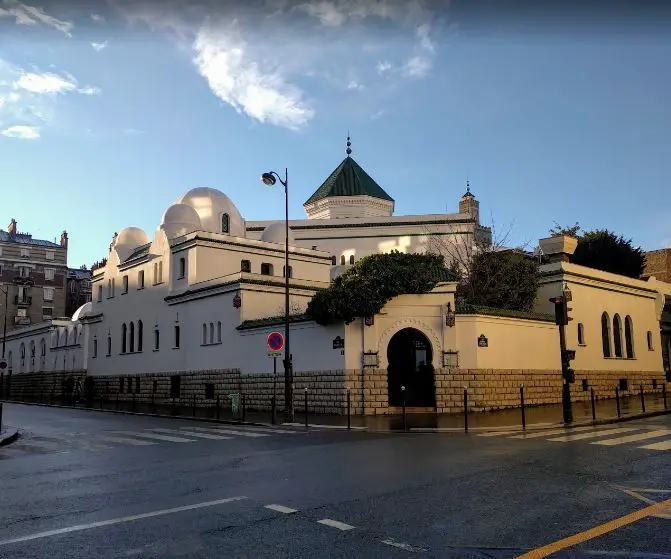 The Grande Mosquée de Paris is exotic buildings. It is located near the Museum of Natural History. Its construction, completed in 1926, was inspired by Hispano-Moresque styles. It is open to visitors every day except Fridays, and it offers a paradise of heat and spices; stop by to taste typical eastern sweets and drink a delicious Moroccan tea. The mosque also includes a restaurant that serves traditional Maghreb cuisine.




Shakespeare & Co.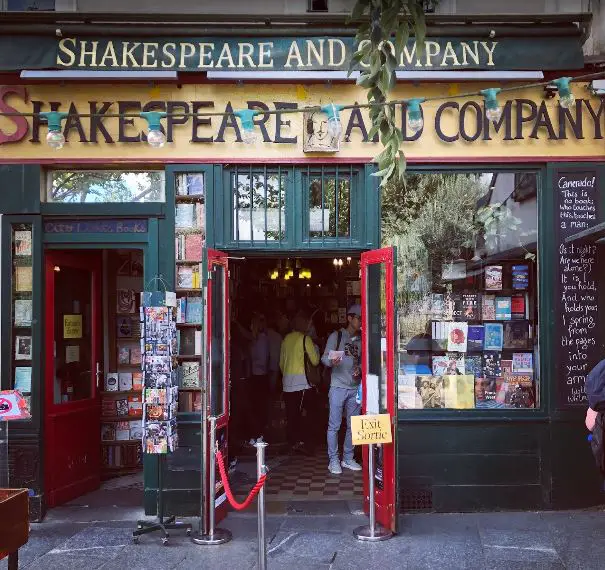 Shakespeare & Co. is one of the most famous English bookstores in Paris located near Notre-Dame. It is the perfect spot for visitors to enjoy a public reading. George Whitman opened in 1951. It is placed in a 16th-century building that was originally a monastery, Shakespeare and Company exude originality. If you ever watch Woody Allen's movie 'Midnight in Paris.' the library appears in this movie.
Rue Mazarine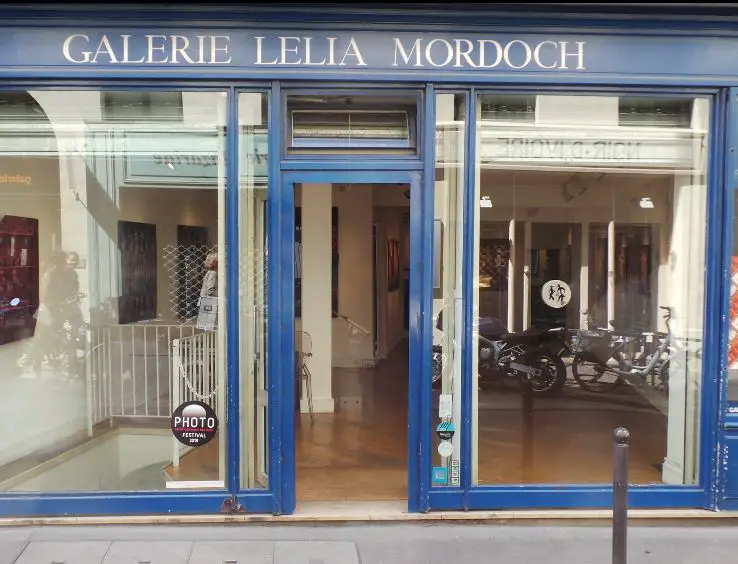 The Rue Mazarine can't be miss by for those who are the art lovers.  You will find here the most experimental independent galleries from a large variety of art galleries to commercial or studio galleries. This is the perfect place to meet your inner contemporary art lover.
Visit: Beautiful Parks and Gardens in Paris



Not to Miss Famous Attractions of Paris From Your List
In Paris, there are numerous places, attractions, and landmarks that are monitoring the unprecedented history of the city, and numerous developments are affirming a long-gone past. We will tell you about the places to visit in Paris. Some are popular and others are not; in a wide range of locale, some are monstrous and others humble, however, they are all pieces of Paris' and France's history. We have chosen here the best tourist spots in the City of Lights. 
Arc de Triomphe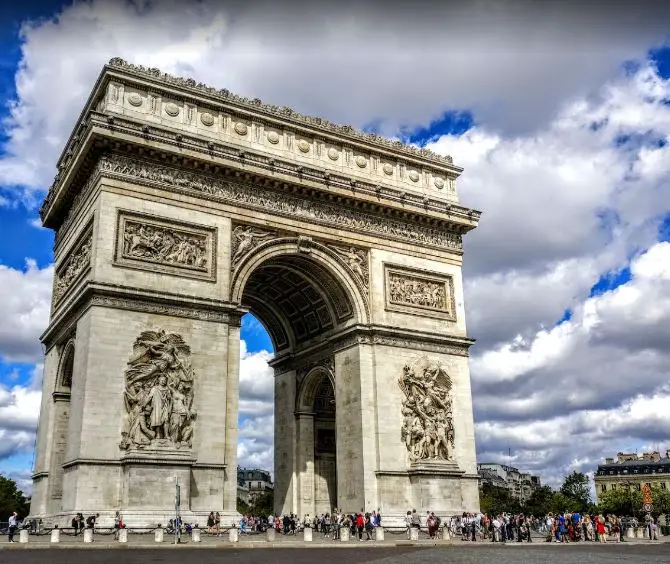 It is a standout amongst the most celebrated landmarks of Paris, raised on the Spot de l'Etoile, toward one side of the Champs-Elysées: the Circular segment de Triomphe is one the greatest triumphal curves on the planet. If anybody asks what is Paris famous for? The answer is Arc de Triomphe
Eiffel Tower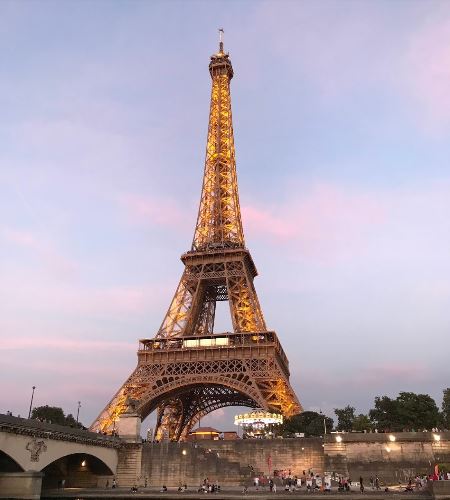 Obviously, the Eiffel Tower is THE landmark you need to see when you visit Paris. It has turned into the image of Paris. Initially worked for the World's Reasonable of 1889 in Paris, it turned into the symbol of the city. 




Basilica of the Sacré-Coeur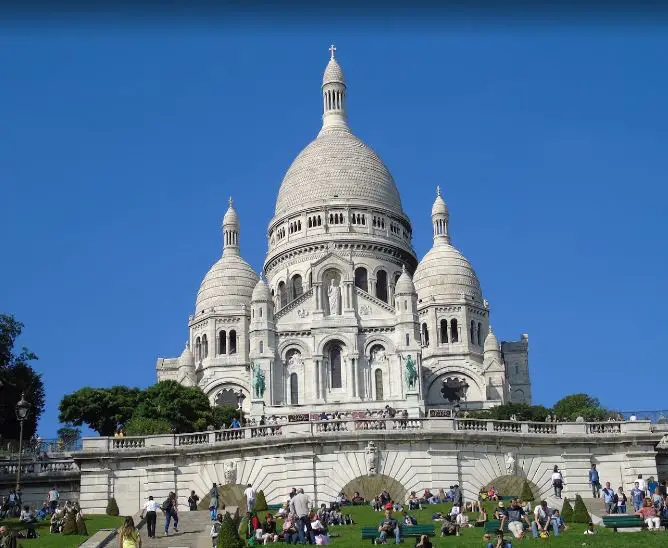 On the slope of Montmartre, the Basilica of the Sacré-Coeur is one of the symbolic landmarks of Paris. This structure has a standout amongst the most surprising perspectives over Paris. Settled upon its 130-meter-high slope, the basilica worked in a Romano-Byzantine style, is a design masterwork. It is made out of four minor arches and a focal vault coming full circle at 83 meters. The mystery of this landmark is its goliath ringer, one the greatest on the planet. 
Army Museum and Les Invalides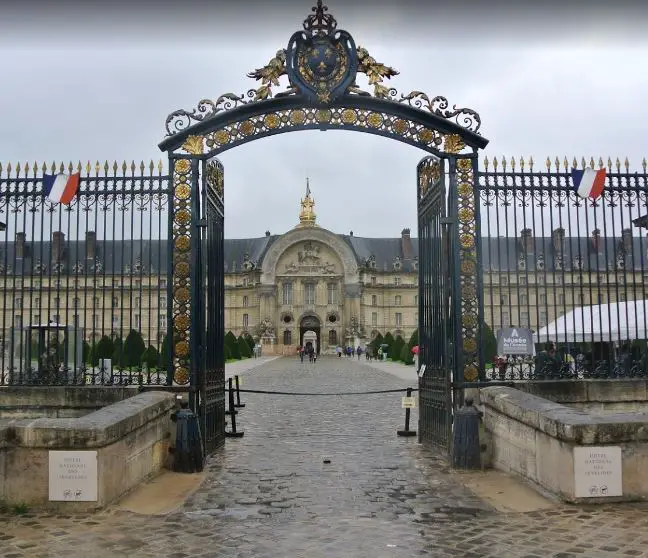 It was first made under Louis XIV to shield the incapacitated troopers of his military, yet Les Invalides as we probably are aware it today was conceived in 1905. It turned into the Military Gallery and displays more than 500,000 things on 8,000m². This enormous accumulation makes this historical center the most significant spot of military history in France and one of the first on the planet. 
Notre-Dame de Paris Cathedral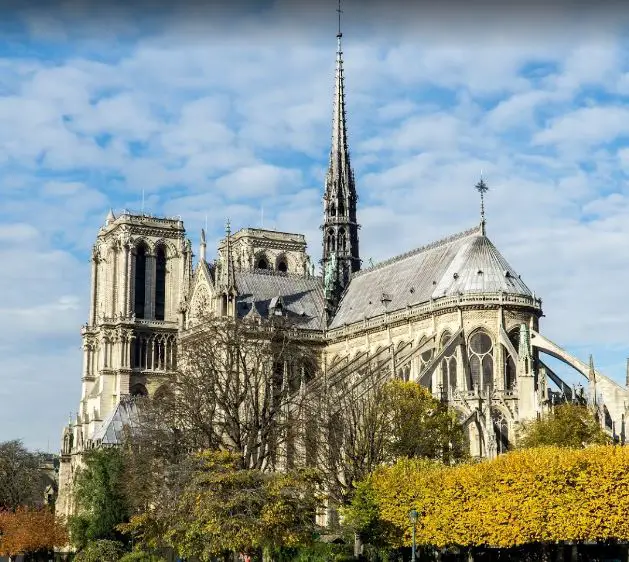 Situated in the notable focus of Paris, on the finish of l'Ile de la Cité, Notre-Woman House of God is the most visited landmark of the city. Surely, this masterwork sparkles over the whole area. With its high towers which propelled Victor Hugo for one of his books, Notre Lady saw the historical backdrop of Paris. Its development started in 1163 and it took about two centuries to complete it. It is an absolute necessity to see Paris. The sound of the chimes will direct you to it, as "some said the spirit of the city's/The toll of the ringers/The chimes of Notre-Lady."
Read More: Tourist Attractions in Paris




Place des Vosges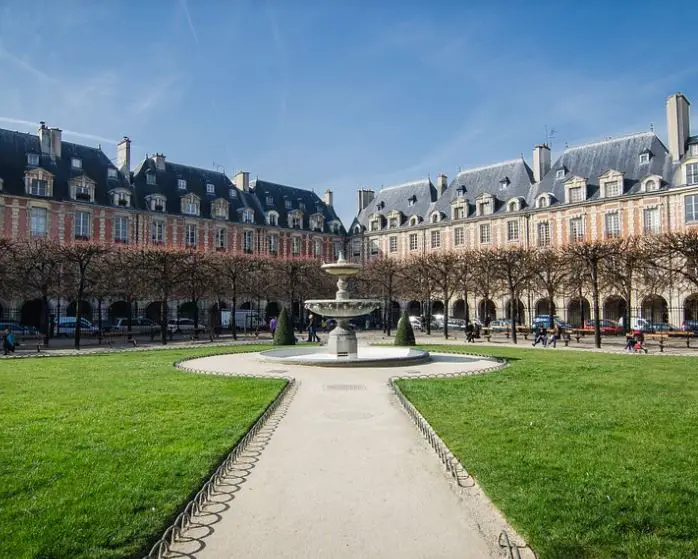 The Place des Vosges is known for the carefully clipped trees and red-brick buildings that surround it is the oldest planned square in Paris. Constructed between 1605 and 1612 by Henri IV, Place des Vosges became particularly fashionable with the French nobility between the 17th and 18th centuries, and the historic mansions that border its manicured lawns now house popular museums. Today, it's a great place to sunbathe and people watch.
Canal Saint-Martin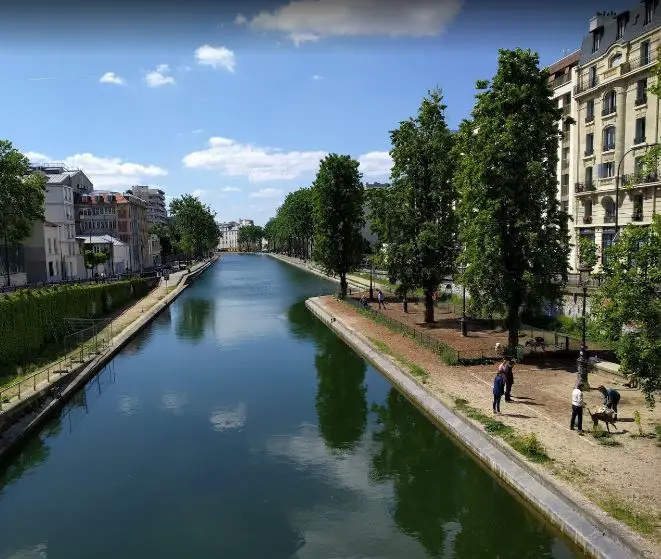 Paris visit is incomplete without The Canal Saint-Martin was dug between 1802 and 1825 and was paid for by funds generated from a tax on wine. Shops, cafés, and bars line the banks of the canal, and on summer days, locals gather on the water's edge with baguettes, cheese and wine for a relaxed al fresco meal.



Tuileries Garden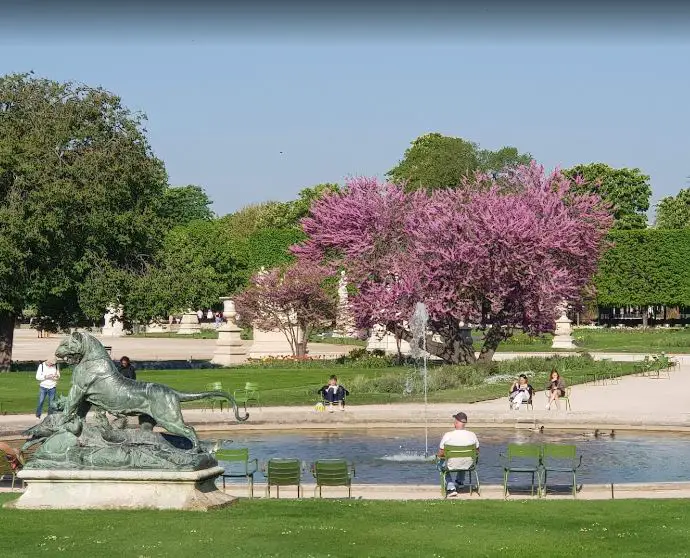 Tuileries Garden is considered in places to visit in France is also known as Jardin des. It is Paris's oldest and largest public garden and has unparalleled views of the Place de la Concorde and the Arc de Triomphe from its graveled paths and perfectly manicured lawns. The park was designed by André Le Nôtre, the same architect who planned the gardens at Versailles and was declared a UNESCO World Heritage site in 1991.
Paris Must-Do Activities-Top Things to do in Paris
In this blog we will also provide the best things to do in Paris, Even if you have never been to Paris you might feel like you already know the City of Light. You'd be scraping the barrel trying to find out the top things to do in Paris. But that won't be in the case of Paris. Life in Paris is neither wild nor sleepy. Are you planning your trip to Paris then please don't try to miss these things to do in Paris. Just come out and see what the things are taking place in Paris. 
Enjoy Cycle ride along the banks of the Seine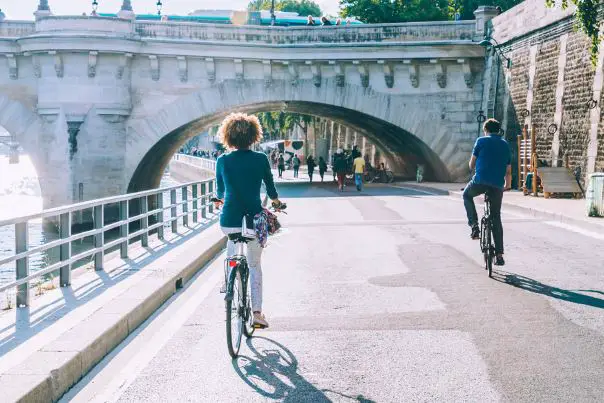 the local government of Paris fought to make the highway that cuts through the center of the city a car-free zone. In 2017, they finally succeeded and opened the newly landscaped Parc Rives de Seine. Now, the urban garden that lines the left and right banks of the Seine is home to restaurants, sports facilities, children's play areas, and popular bars, and is a perfect place to exercise or relax in the sun.
Explore Paris's, Palais Garnier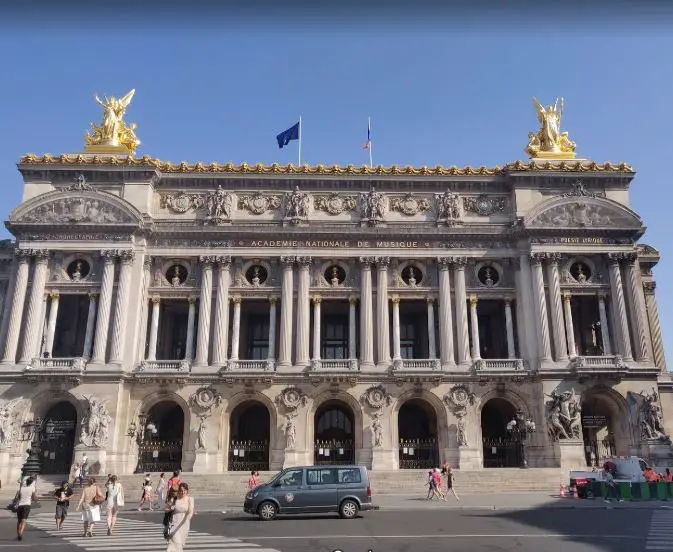 The Palais Garnier is as discussed for the merits and demerits of its architectural style as for the works of art it has inspired in its 140-year history. It is one of the things to do in Paris. Guided tours of the public areas of the opera building, which run every day and include a presentation of its history, architecture and current activities, last one hour and 30 minutes.




Take a sip of Coffee Like a Local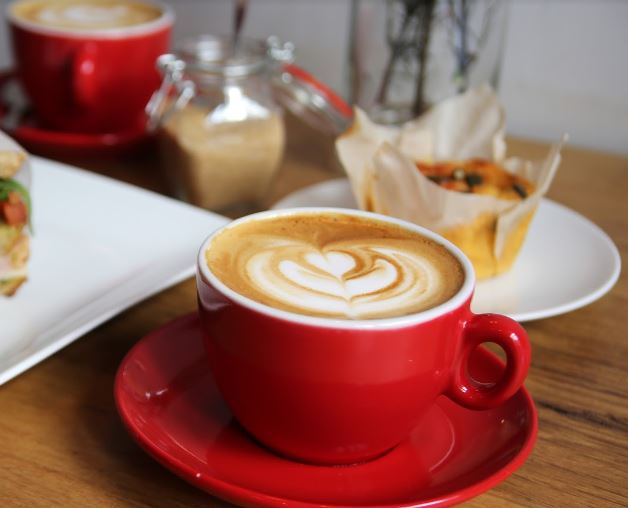 The story went that all the flavor and ingenuity were contained in the first three courses of a meal in the city and there was nothing left over for the coffee at the end. However, that didn't stop a specific local culture of coffee drinking from developing, and visitors should certainly attempt to blend in, get some free things to do in Paris.
Take a day trip to Fontainebleau or Versailles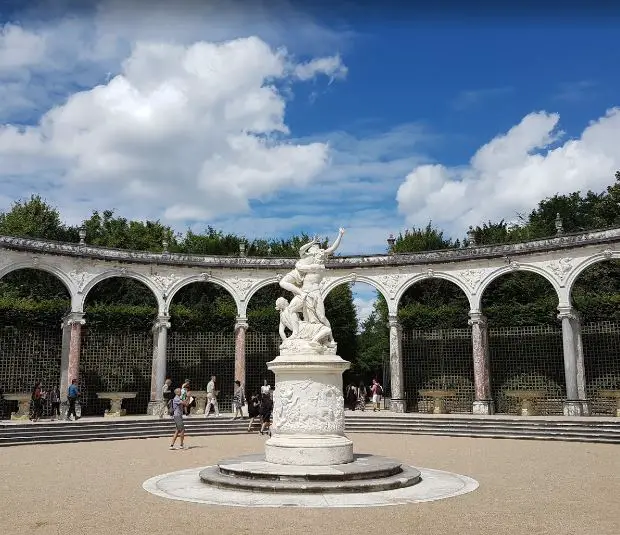 The Palace of Versailles is definitely worth the 30-minute trip outside the city. A €27 ticket will also include the Musical Fountain Shows that take place only on Tuesdays, Fridays, Saturdays, and Sundays during the summer season while €20 'ticket can explore the palace, its estate, exhibitions, and galleries. An excellent alternative day trip from Paris is to Fontainebleau, to the south-east of the city, which 34 sovereigns called home.
The crowd along Boulevard Saint-Germain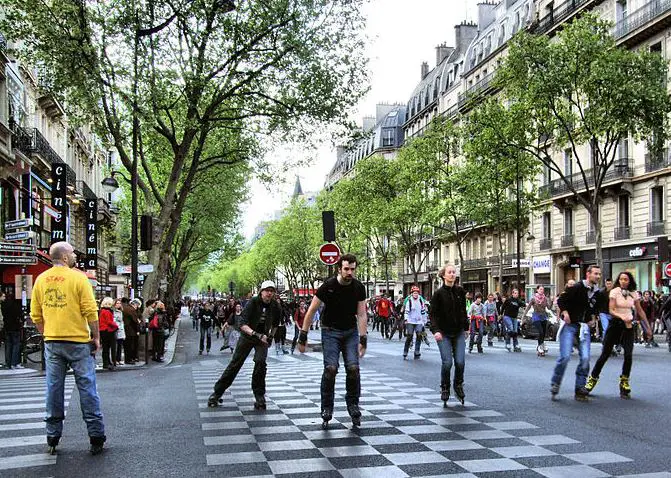 Often described as the national sport, people-watching is an essential indulgence for anyone staying in Paris. The beauty of the pastime, of course, is that there are no limits to where it can be practiced. However, some grounds are more hallowed than others, and none more so than the Boulevard Saint-Germain. 




Challenge local and indoor games at the Jardin du Luxembourg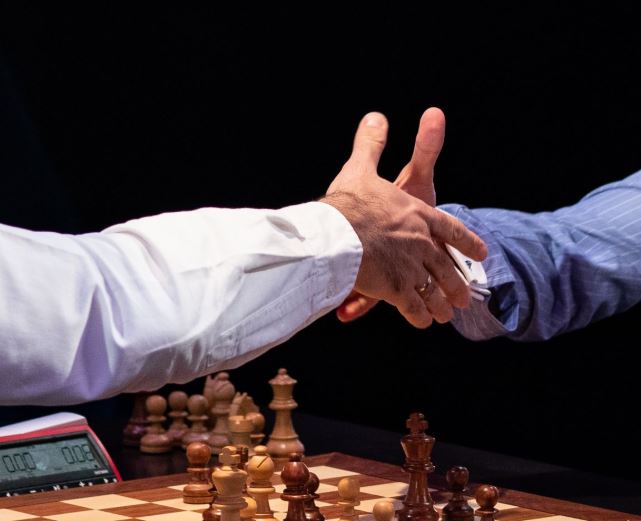 The Jardin du Luxembourg is one of the French capital's oldest and most popular parks and is still one of the best places to visit in Paris. It has numerous attractions, from toy boating to beekeeping, but for the past 30 years, it has been the home of Paris's chess enthusiasts.
Explore street art along the rue Oberkampf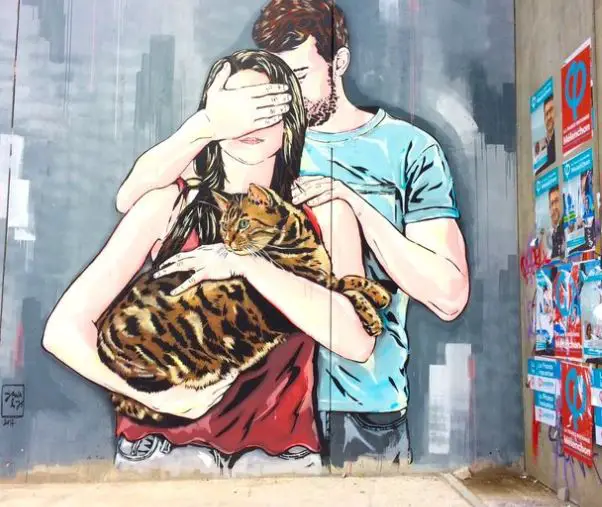 As far as street art and Paris are concerned, the general rule goes that the farther east and north you go the better the variety and quality of work. The rue Oberkampf in the 11th arrondissement is where things start to get really good. Though almost every surface is fair game for local artists, one wall, simply named Le Mur, has been designated as a dedicated space, with a new work commissioned for it every few weeks.
Read More: Best things to do in Paris




Create Romance at These Romantic Places in Paris
Temple of Love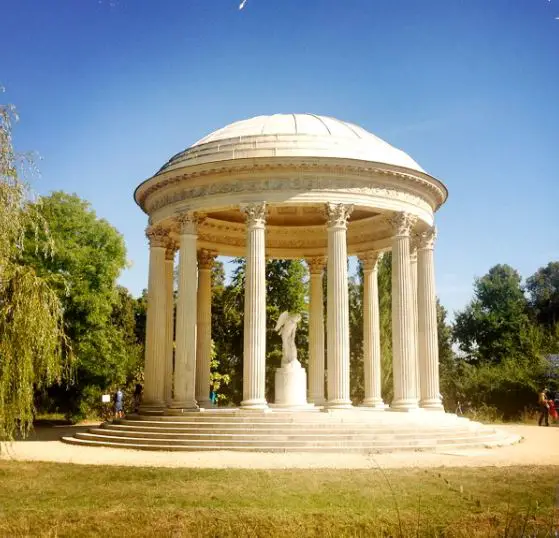 Built-in 1778, on a small island in The Parc Temple of Love, is a replica of Bouchardon statue. Trip to the Temple of Love may be the romantic boat ride of your life with your life partner.  This ride takes you to the island that is the most romantic places of Paris. Couples across the world come here to renew their wedding vows. It is believed that kissing your partner at the center of the folly strengthens your love. Won't you like to try it once?
Love Wall in Paris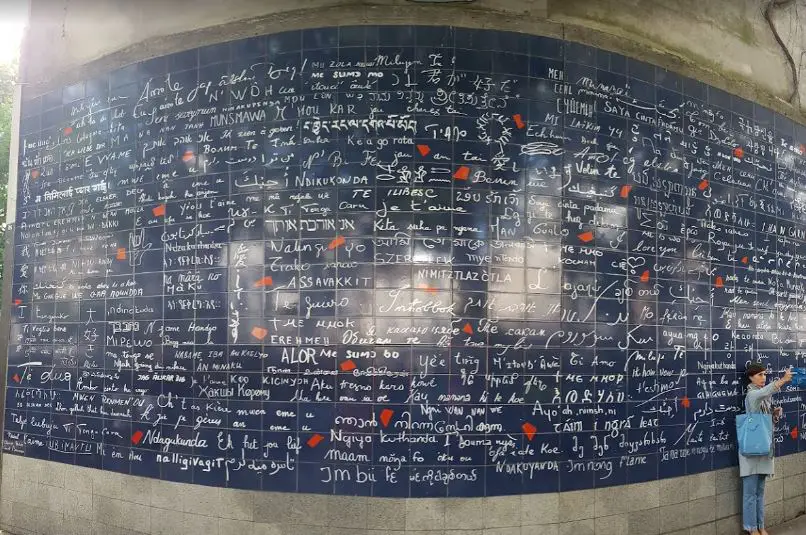 Perhaps you've heard of the Love Wall in Paris, It is situated in the charming and romantic area of Montmartre. The wall is inscribed with the phrase "I love you" 1,000 times in more than 300 languages. The Monmarte wall is at the top of many tourists' "to-do" lists, but there's a second Wall of Love in Paris situated in the 10th arrondissement, transformed to commemorate the 2016 Paris attacks. 
Luxembourg Gardens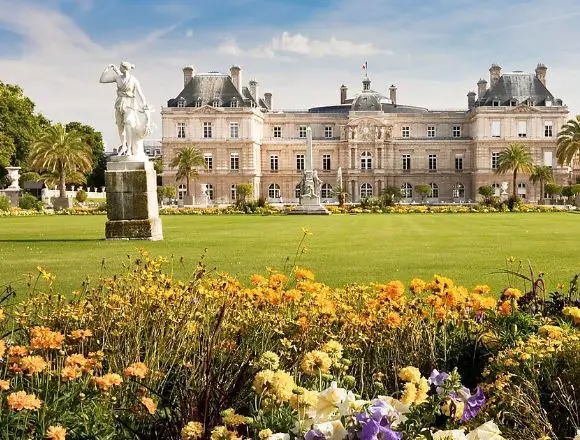 The Luxembourg Gardens are spread across 25 hectares in the heart of the capital. It is fully decorated with statues, a million flowers and fountains these gardens attract many tourists. The left bank area of the garden is serene and sublime, which means, you must take a walk a long walk hand in hand with your sweetheart. You are also going to love sitting on the velvety grass with the pleasant fragrance of flowers blowing in the wind.
Don't Miss to Visit: Romantic restaurants in Paris




Parc des Buttes Chaumont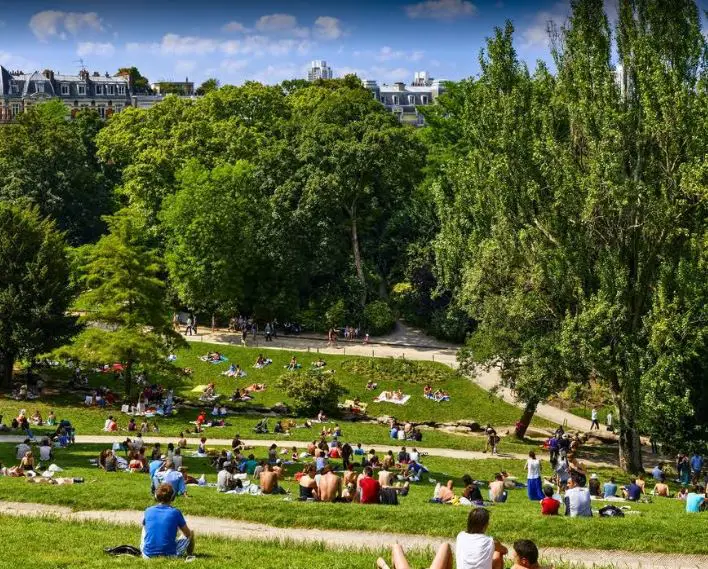 There are many parks in Paris but Parc des Buttes Chaumont is the most distinctive and romantic park in Paris a tranquil environment. It occupies 61 acres of hilly area in the northeastern reaches of Paris. This whole place was carved out of the slums and quarries with dynamites and then decorated with extremely romantic elements like a lake, waterfalls, a grotto, and a folly. This picture-perfect location is heaven for couples. You will see mostly couples inside the park
River Seine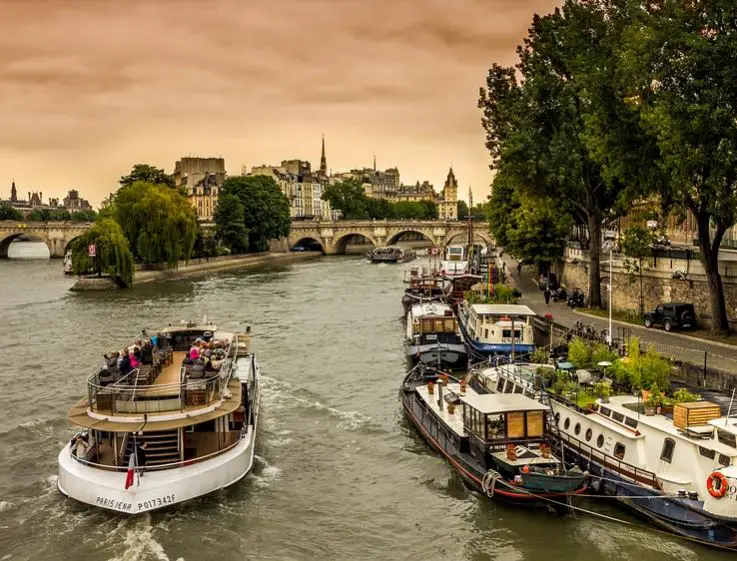 It seems that the River Seine was created for romance. While you stroll along the river, you'll be mesmerized by the gorgeous city lights. You can simply stand and gaze the river sparkling with the reflection of a thousand lights. If you decide to go here with your partner in the evening or afternoon, then you shouldn't miss cruising on the Seine. You can also enjoy a 3-course meal on a cruise while you sail on the glittery waters.
Get: Romantic Things to Do in Paris
You Might be Looking For What to Eat in Paris 



Paris is one of the most challenging cities to prioritize. You will love to eat in Paris that would take years to be able to experience them all. While overwhelming, it's good to go in with some sort of a plan otherwise you may miss out on favorites and end up eating mediocre meals. If you are in new to Paris don't worry we are with you and tell you what to eat in Paris while sightseeing:
Macarons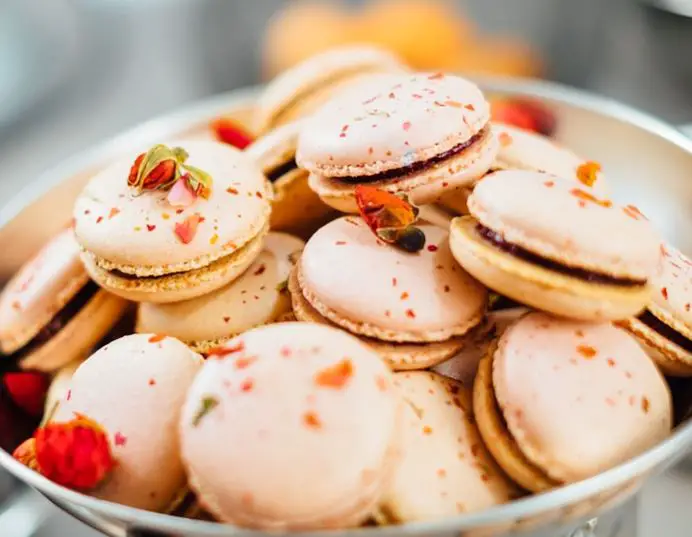 Ladurée and Pierre Hermé make the two cult favorite macarons in Paris.  Instead of choosing, you usually get a box from each shop and take them back to my hotel room to sample throughout my stay. If you are confused and thinking about what to eat for breakfast in Paris? Eat Macrons.
Chocolate and Pistachio Escargot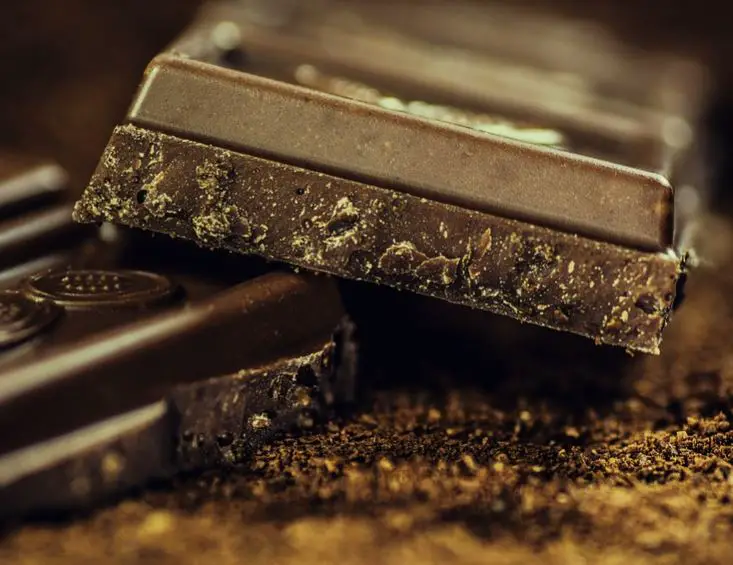 This bakery makes magazine covers and TV shows, but it's not too trendy for us. Its chestnut flour bread is equally as noteworthy. But let's talk sweets; it makes some of the best buttery, flaky pastries around, and no one should leave Paris without trying its signature escargot, a spiral filled with pistachio paste and chocolate bits.
Falafel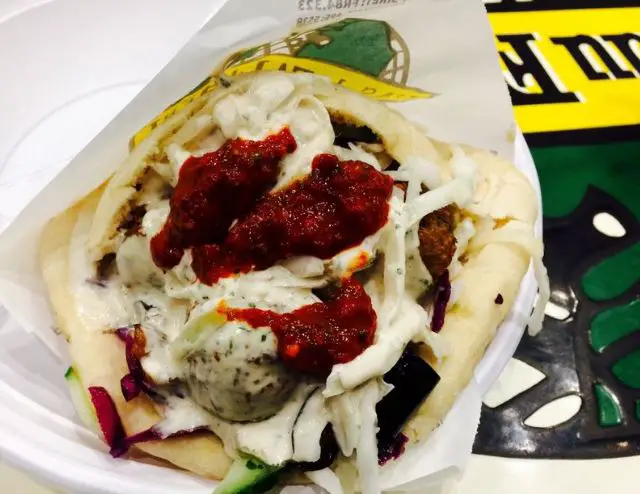 Falafel is known as the best french food in Paris. You'll find this listed in every guidebook and it's likely to be swarmed with tourists when you arrive, but it's worth it to brave the crowds.  Try the falafel, a side of fries, and maybe even one of the Israeli beers. The shwarma sandwich is great too but tries the falafel first. L'As du Falafel runs like a machine so you'll be eating and on your way in no time, even when there's a line out the door.
Don't Miss: Famous Street Food in Paris




Croissants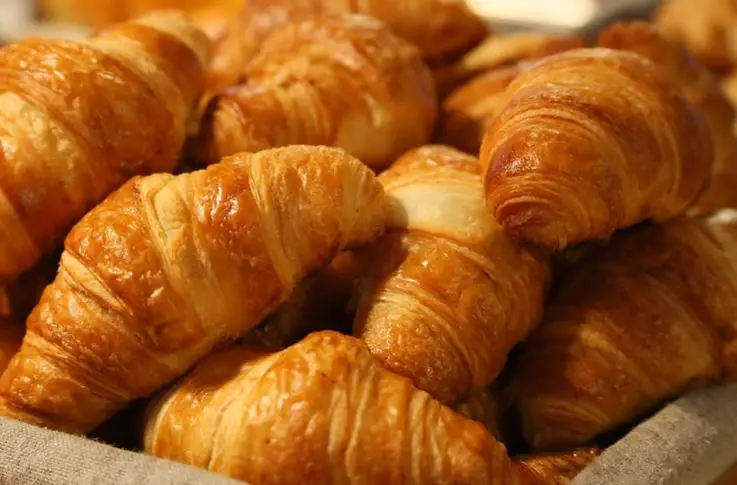 Is there such a thing as the perfect croissant? I'd say so– and it's definitely found in Paris! I ate my weight in croissants during our visit, learning early on that I preferred the croissant au beurre — a slightly more expensive croissant made with extra amazing French butter. My favorite croissant from our trip was at Boulangerie au 140 in the Belleville neighborhood.
Eclairs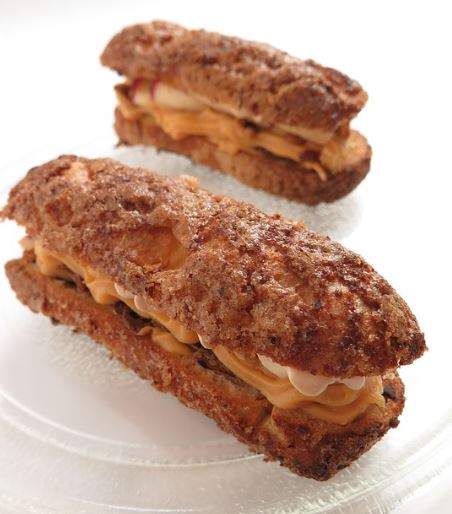 The eclair is another pastry that has not always fared well when exported, although in recent years trendy eclair shops have opened in big cities around the world. But my childhood memories of "eclairs" are very mediocre monstrosities from the local donut shop.
Oysters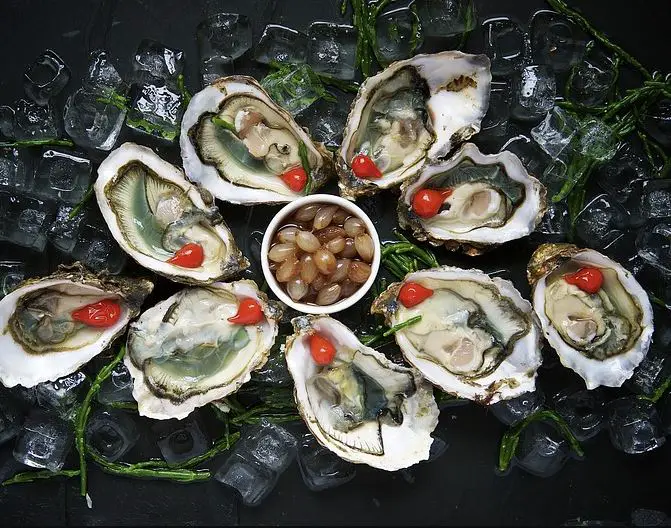 Some love them and others hate them, but I am definitely in the first camp. French oysters are renowned for their quality, and there are many different varieties from different parts of the French coastline. We tried Arcachon oysters and also Normandy oysters. 




Couscous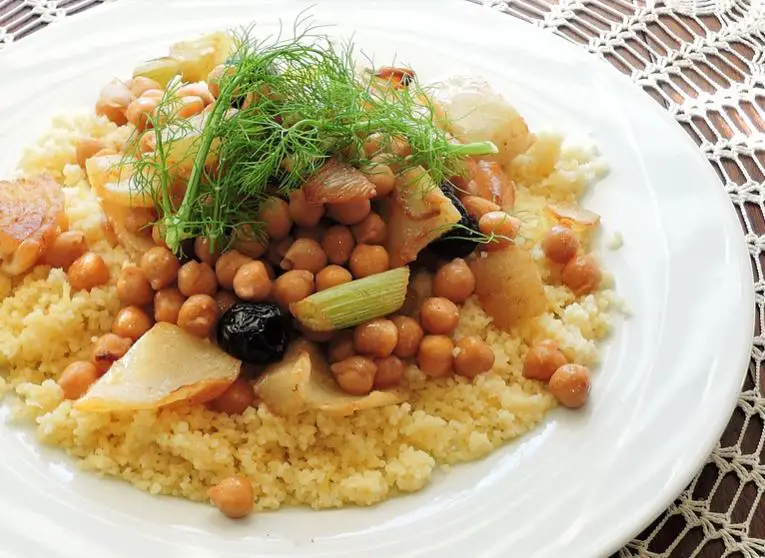 Another popular Paris comfort food is couscous. In 2006, couscous was even voted Parisian's favorite dish beating out classics like beef bourguignon and cassoulet. Due to the many North African immigrants in Paris, there are lots of couscous restaurants, each with its own regional variation. Check out some of the most popular couscous restaurants in Paris with this list.
Steak Frites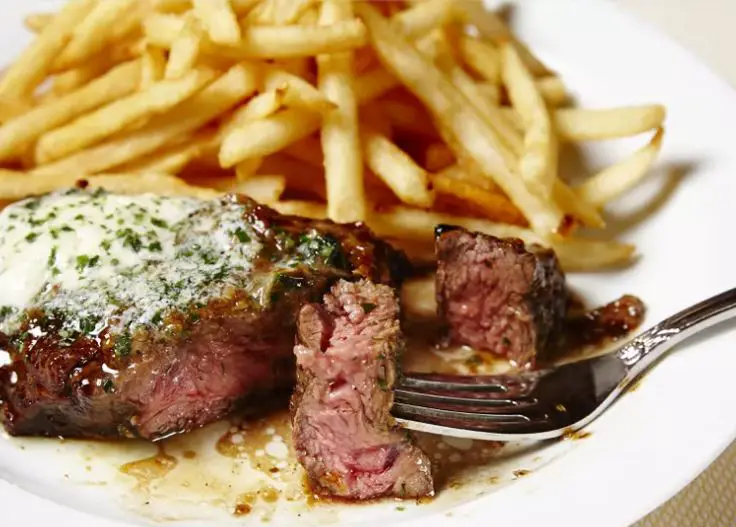 Everyone recommends Le Relais de l'Entrecôte, a classic eatery with various locations around town. This is a place where they do one thing well, and while the quality isn't a 10/10, it's a place you visit first and foremost for the experience.
Salted Butter Caramels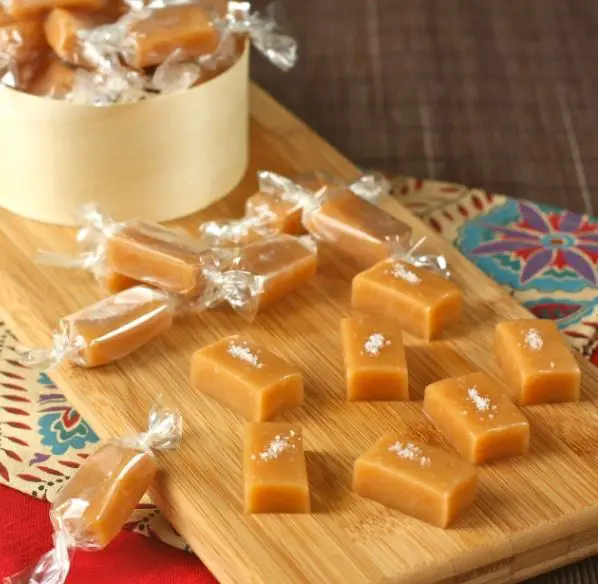 French salted butter caramels at Henri Le Roux and may never be the same again (the chocolates here were also great). Brought to fame by Henri in Britanny in 1980, they now offer the classics and also a variety of special flavors. Try the black sesame or the buckwheat. 
Best Places to Stay in  Paris




Paris has 20 districts or Arrondissement but you'll find that even if we suggest staying in the 1st Arrondissement, the 2nd might be a good option too. For cheap options, Ibis will never disappoint. I like to go for Ibis when I'm looking for a cheap well-located hotel, but I want to make sure it will offer me good quality service.
We have rounded up the top 8 best districts to stay in Paris. After analyzing we have considered Montmartre the best neighborhood to stay in Paris, but you may have something different in mind. 
The Louvre ( 1st Arrondissement): It is the business district with luxury hotels and trendy boutiques. It is the best place to stay in Paris close to everything. 
Le Marais ( 4thArrondissement): Le Marais is known for its narrow streets and lively nightlife. If you stay here you will love to explore Paris more.
The Latin Quarter (5th Arrondissement): Latin quarter is usually is a hub of students. You get affordable accommodation in this district.
Get: Best Hotel Deals for Paris 
Saint-Germain-des-Prés (6th Arrondissement): It is home to neighborhood vibe with chic cafes and galleries.
Eiffel Tower (7th Arrondissement): If you want to stay in the heart of all the action, come and stay here.
Champs-Élysées (8th Arrondissement): In this part of Paris an upscale neighborhood with luxury accommodation.
Montmartre (18th Arrondissement): It is an affordable location with a neighborhood feel and excellent views. where to stay in Paris on a budget? The answer is Montmarte.
Montparnasse (14th Arrondissement): If want to experience the real Paris as the locals do, then you are most welcome.   




Explore Paris at Night
Paris is more beautiful than ever during the night, the kind of place where anything is possible. Paris is full of stunning architecture and monuments that truly shine when the sun goes down, that's why it is called the City of Lights. We will tell you here about the Paris nightlife.
Explore Seine River in Moon-light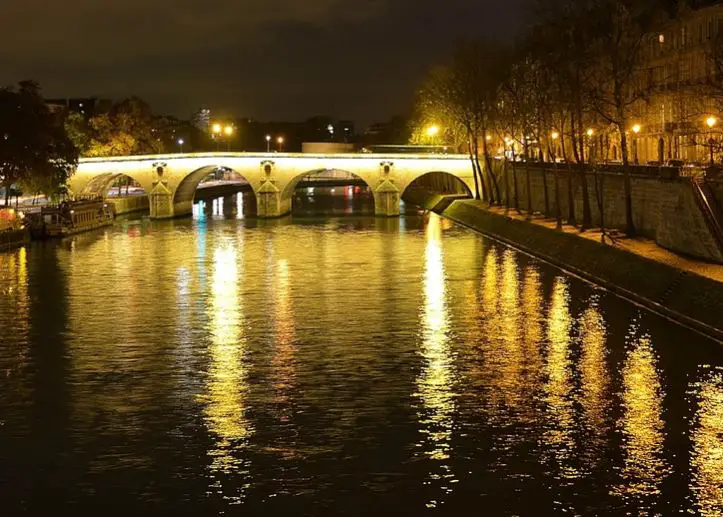 If you are spending only a night in Paris, head to "Paris Most Beautiful Avenue" and walk under the moon along the Seine River's banks. On your way, you will see some of the main Paris tourist attractions, from Notre Dame Paris to Les Invalides, this time beautifully illuminated. It is difficult not to be in love with Paris after a night stroll like this one. If you are too tired to walk, you can always enjoy a Seine River night cruise. 
Louvre at Night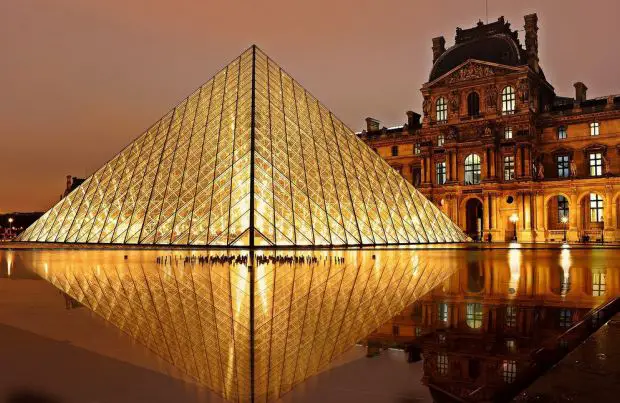 One of the most spectacular places to visit in Paris at night is the Louvre Palace and Museum, with its glowing glass pyramid dominating Cour Napoléon. Visiting the Louvre Museum at night is also a good idea because it tends to be less crowded than during the day. Also, the Louvre artwork, especially the sculptures, looks incredibly beautiful under the moonlight. The Louvre Museum is open at night on Wednesday and Friday until 9.45 pm. You can visit the Louvre Museum for free on the first Saturday night of the month, from 6 pm to 9.45 pm.




Parisian Cabarets at Night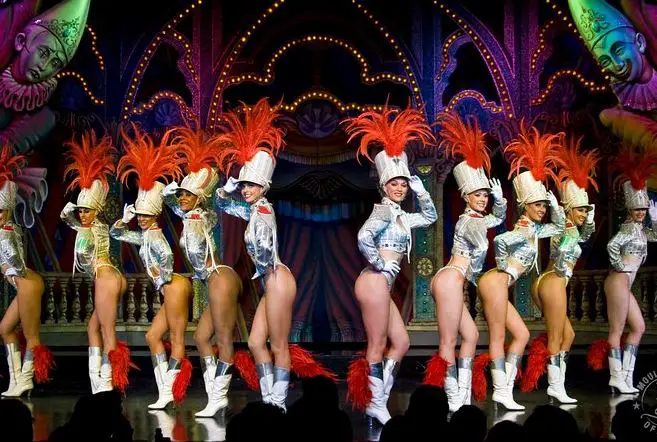 Cabaret shows usually include crazy can-can girls but also singing, dancing, singing, and juggling. Most of the cabarets also come with the dinner option or a glass of champagne so you are set for a fun night out in Paris. 
A night at the Opéra Garnier Paris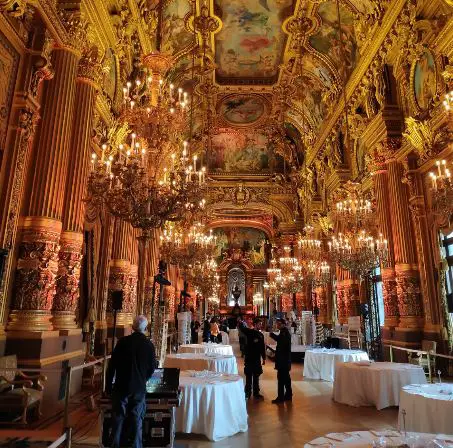 We suggest arriving well in advance to admire its architecture and rich decoration. Feeling thirsty during the interlude? Then head to the Grand Foyer, grab a glass of champagne and admire this stunning gallery, inspired in the Hall of Mirrors of Versailles Palace. If opera or ballet is not your thing but you don't want to miss one of the most beautiful attractions in Paris, we recommend the Mysteries of the Opera night tour.



Night Photography at Paris
 A guided Photography in Paris night tour with a professional photographer is always a good idea, especially if you want to improve your photography skills. Apart from their invaluable photo tips, local photographers know the best Paris photo spots at night and how to get the most out of them so you can end your day with really cool shots. 
Read More: Places to Visit in Paris at Night
At Last, Get Some Interesting Facts and Information about Paris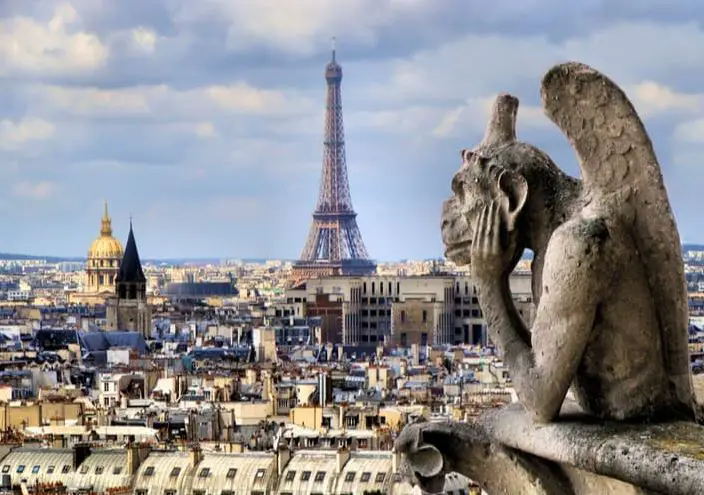 Paris is a city of light, but it has a dark side. There are many cultural, social and architectural elements that tourists and even Parisians don't know about. Here are some facts that I'm sure will blow your mind and teach you more about the amazing city of Paris. 
Paris hasn't always been called 'Paris'
Believe it or not, the City of Lights was previously called Lutetia and founded in the 3rd century BC. few of us know that the residents of Paris referred to themselves as 'Parisii' which is inspired the name change from Lutetia to 'Paris' in 360AD.
Paris used to be a death-trap
Paris today is viewed as one of the most beautiful cities in the world, but this has not always been the case. The city used to be black with grime, swamped by acrid dampness due to poor sanitation. It was so bad that in 1832, the Hôtel Dieu hospital began to receive a heavy influx of patients. The city soon surrendered to a six-month cholera epidemic that claimed the lives of 7,000 people in just two weeks, before claiming 19,000 lives in total.
Many Parisian monuments have human names
The city of Paris is highly attached to its monuments; they are much more important to Parisians than just tourist attractions, and so many of them have names. The main bell in the Notre Dame Cathedral, visit the most popular monument in Paris. 
Paris is often misconstrued as an overcrowded space that is stifled by stone buildings on every street. However, the city is actually one of the greenest in Europe. There are 450 gorgeous parks and gardens in the city that sprawl out across more than 1,200 acres.




There are Roman ruins in Paris
Surprisingly, there are actual remains of Roman ruins in the capital – the Arènes de Lutèce next to the Place Monge. It used to host epic gladiatorial combats before an audience of 15,000. The higher tiers were saved for slaves, the poor, and women while the lower seats, offering a better view, were kept for male Roman citizens.
There are more libraries than any other country
Paris has always been revered for its intellectual legacy. In fact, this is the real reason it is known as the City of Lights, because of its history as playing a leading role during the Age of Enlightenment. But did you know that it can also boast the highest density of libraries per square kilometer than any other country? It has 830 of them in total.
Paris has an army of carrier pigeons
The French army is the only army in Europe that still claims carrier pigeons among its ranks. They are stationed at nearby Mont Valérien and can be used to send messages in case of any major catastrophes.
Don't Miss: Most popular monument in Paris
Here are some Do's and Don't's in Paris  
Do's
Do plan a holiday with enough time to just lounge about in a roadside cafe or bar to enjoy and soak in your surroundings.

Do travel by Metro. It's the cheapest and best.

Do always greet people in French.

Do choose less touristy, slightly distant arrondissements. They can have cool clubs, restaurants, quaint parks and cemeteries.

Do carry your student ID card: One can get huge discounts on student IDs.

Do have access to certain apps to guide you on eating joints, shopping places, etc.
Don't's
Don't carry large bills as few shops have changed.

Don't use taxies. They are expensive and traffic can also lead to spending unnecessary time on the roads.

Don't talk to fishy looking strangers. They may be out to fleece you.

Don't be extra sensitive to cold behavior if exhibited by locals. Smile and move. 
Related Post:




Complete Paris Travel Guide is letting us know all the top things do to in Paris to visit as it is providing a detailed travel guide to Paris and some interesting facts about Paris. Hope this article would be beneficial for you as it provides complete tour information about Paris city to visit which must not be missed and kindly share your views.
The post The Complete Paris Travel Guide: What to See, Do, Facts & Best Time To Visit appeared first on World Tour & Travel Guide, Get Travel Tips, Information, Discover Travel Destination | Adequate Travel.