Paris is mainly known for its stunning architecture, sleepy streets, and lively crowd. Besides all the Gothic churches, monuments, museums, and medieval buildings, if Paris has anything to offer, then it is the exotic beaches.  There are beaches near Paris that boast beautiful views and super blue water, good enough to spark excitement. The turquoise waters, gold-grained sand, and blue silk sky are the vibes that you need. So here are a few Marseille Best Beaches, where you can plan a quick escape & experience the best of blue waters.
The Beautiful Beaches Near Marseille, France
Highly recommended top 5 beaches are:
1. Prado beach, Marseille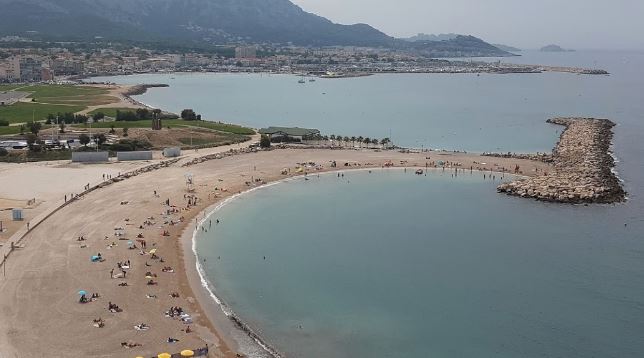 It is one of the exciting beaches near Paris if water sports are on your mind. It would be an ideal place for a vacation with family and friends. By the shore, there is a long stretched open land called "Parc Balneaire," where people just go to sit and relax and can have some beautiful photographs.
The coastline filled with plenty of activities all around. Just take a stroll alongside the Mediterranean coast you will love this moment.
Distance from Paris to Prado beach is 780 km, & total time took: 7h & 23 min
Popular activities at Prado Beach: Snorkeling, kayaking, sailboarding, fun rides at Parc Balneario, etc, annual beach fest – Festival of the Wind, held every September is a must-attend, and volleyball & rugby programs in the stadium nearby beach.
2. Plage de la Cote des Basques, Biarritz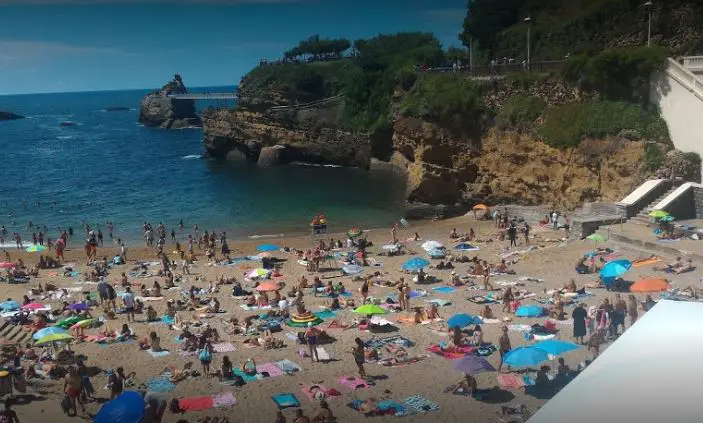 Le Cote des Basques is another stunning beach near Paris. Wild surroundings, crashing high tides, and scenic boulders define the aesthetics of the place. If quietude and serenity are on your mind then this beach is for only you. It's one of those places for which you can plan a wonderful outing.




Distance from Paris to Plage de la Côte des Basques: 782 km & total time taken: 7h & 20min.
Popular activities at Plage de la Côte des Basques Beach:
Hike up to the castle and surfing around Biarritz.
3. Les Calanques de Cassis, Marseille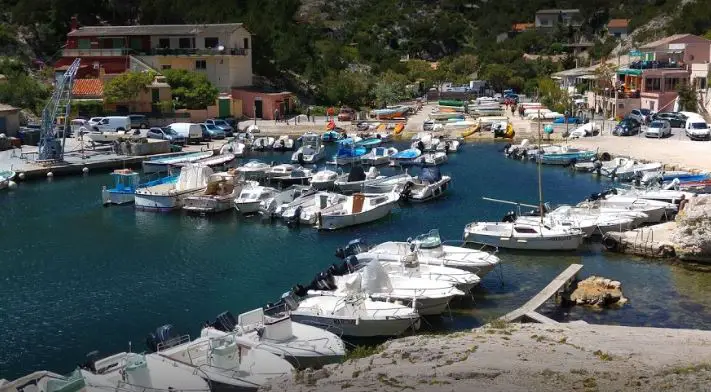 The Les Calanques de Cassis outside Marseille is the pretty nature that must be seen to be believed. The beach lies tucked in fiords between the city of Marseille shows beautiful bays. These bays have marvelous surroundings and blue jewel waters seem to be one of the best Paris beaches.
The offbeat location outside Marseille is a nature's lover. The beach's shoreline has some friendly spots, which you're going to totally fall in love with.
Distance from Paris to Les Calanques de Cassis: 841 km & total time taken: 8h & 14min
Popular activities at Les Calanques de Cassis Beach:
Hiking in Calanques National park, kayaking, boating, and swimming, etc.




4. Deauville Beach, Normandy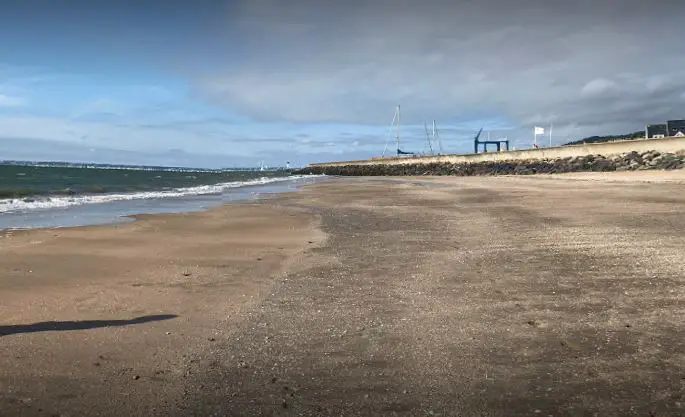 Deauville Beach in Normandy is the closest beach escape to Paris and easy to access. With a fascinating boardwalk, this beach calls out to every couple for a romantic stroll beside it. The beach will be a perfect place to catch a breathtaking sunset view. This place is a combination of perfect turquoise water and golden sand and is lined up with umbrellas, huts, and Parasols which you are going to love all these things.
Distance from Paris to Deauville Beach: 201 km & total time taken: 2h & 35min
Popular activities at Deauville Beach: Siling, beach hopping, and horse riding, etc can be done.
5. Etretat, Normandy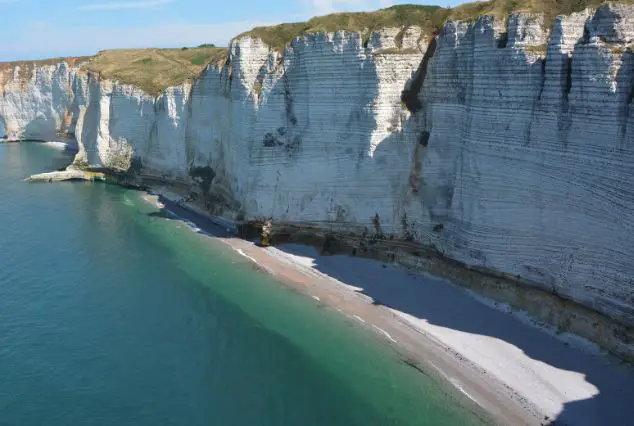 It is natural beauty at its best. The beach surroundings contain beautiful structures, imposing cliffs, and charming white boulders making it one of the most scenic beaches near Paris. At sunset time, all the lights and the sun create a magical spell on the seafront making the place envious of the heavens which you must not miss.
This beach could be a good countryside getaway with family and friends as beauty, peace, and joy all co-exist here together.




Distance from Paris to Etretat: 206 km & total time taken: 2h & 48 min
Popular activities at Etretat Beach:
Hiking to the cliff top, photography sessions, cycling, horse riding, and windsurfing, etc can be done.
Read Related Post to Paris Trip
Here we have discussed the Marseille Best Beaches which could be a great time to have fun with your family and friends. This blog is going to help you a lot if you are going on Marseille Beach Holidays. Those were the most beautiful recommended beaches which you must visit. We have provided other blogs as well if you are planning your trip to Paris then please concerned with other blogs as well, which contain the places to visit in Paris, Hotels, and restaurants required as per the visitors. If you liked our blog please like it, comment in the below comment section, and share it.
The post Marseille Best Beaches – The Most Beautiful Beaches in Marseille appeared first on World Tour & Travel Guide, Get Travel Tips, Information, Discover Travel Destination | Adequate Travel.