Although a tiny nation that covers less than 1,650 square kilometers and has a population of just under 600,000 – Luxembourg delivers considerable diversity. While many of the monuments of Luxembourg lie in vibrant Luxembourg City, the old quarter of which has been designated a UNESCO World Heritage Site, Luxembourg's many small towns are lovely and well worth exploring. Whether on foot in the capital city, on a driving tour through the picturesque countryside or town-hopping by train, it's also an easy country to travel around. Beautiful castles and old fortresses making it one of the most visited countries that is frequently visited in combination with surrounding countries such as Belgium and the Netherlands. Find the best monuments to visit with our list of the top monuments in Luxembourg:
List of Monuments in Luxembourg 
1. The Monument of Remembrance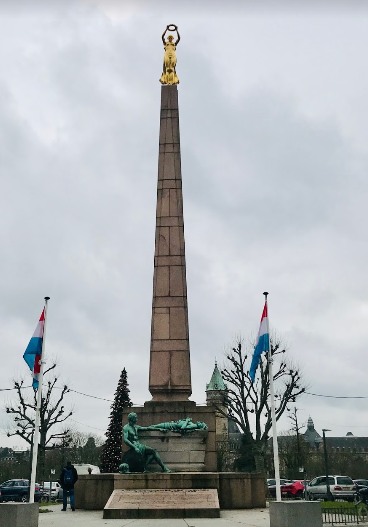 The Monument of Remembrance, also known as Gëlle Fra, was opened in 1923 as a memorial dedicated to all the citizens who volunteered during World War I. It stands as a 21 meter-tall obelisk situated in Constitution Square and features a bronze statue of the Greek goddess of victory, Nike, dramatically holding out a wreath. Two other figures at the foot of the obelisk represent the soldiers of Luxembourg; one is dead, and the other is mourning his compatriot. This most popular monument in Luxembourg strongly conveys the sense of sadness and loss felt by the people of Luxembourg during the war, whilst still representing the freedom which rises up through the misery and pain. It is an enthralling and thought-provoking monument to visit whilst in the city.
Address: Luxembourg District, 1144, Luxembourg.
Read more: Famous Haunted Places in Amsterdam
2. Equestrian Statue of William II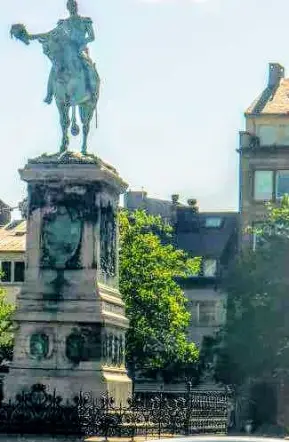 This bronze statue of the Equestrian Statue of William II is situated in the main square of Luxembourg City and it was erected as a tribute to the Grand Duke William II of Nassau-Orange. The riding figure of William II is the work of the French sculptor Antonin Mercié, and the statue of the horse is by Victor Peter. The pedestal of this ancient monument in Luxembourg displays the coat of arms of the House of Orange-Nassau and of Luxembourg, and the structure is ideally placed near to the tourist office and a bustling local market. Take a minute to pause at this large landmark as you are walking through Place Guillaume II, a majestic statue that you can't miss.
Address: 23 Rue du Fossé, Luxembourg, District de Luxembourg, 1536, Luxembourg
3. Goethe Memorial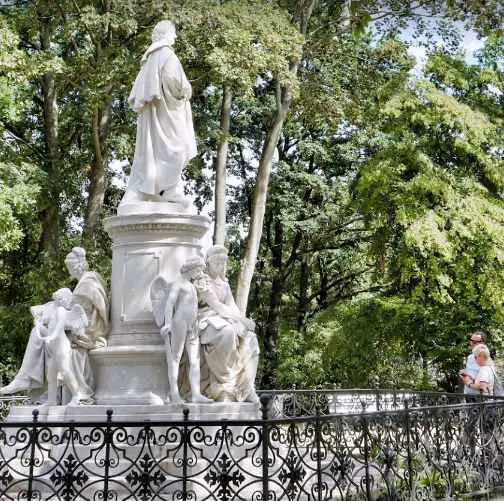 A memorial to the German poet Johann Wolfgang von Goethe, this monument is a must-see in Luxembourg city, whether you're a fan of Goethe's literary works or are simply a seeker of great architecture in a stunning setting. Erected in 1935, the structure was designed in honor of Goethe's brief period of residence in the region and boasts a design featuring an intricate locket as well as an ornate inscription, both of which are creations of the Luxembourgish sculptor Albert Kratzenberg. This important monument in Luxembourg is situated on the Bock promontory in the Montée de Clausen, and offers spectacular views of the surrounding area.
Address: 320 Boulevard Victor Thorn, Luxembourg, District de Luxembourg, 2732, Luxembourg.
Read more: Best Theme Parks of Amsterdam
4. Lambert Redoubt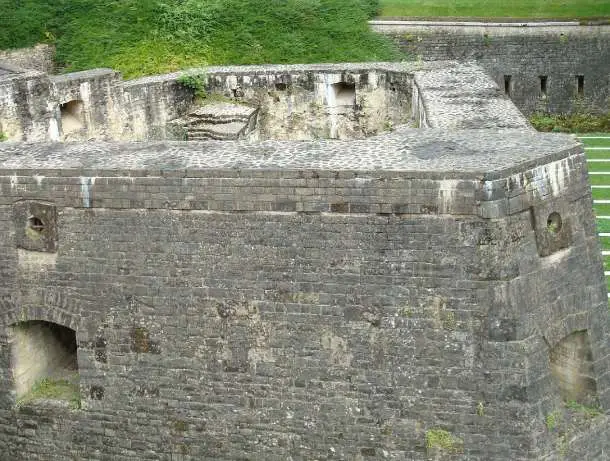 The Lambert Redoubt is considered in one of the few remaining defensive structures of the original Luxembourg City fortifications. Built-in 1685, this cultural monument in Luxembourg used to be part of a much larger fort, and is pentagonal in form, featuring two floors and casemates. Renovated from 1835-36, Lambert Redoubt's significant archeological finds have been multiplied during recent excavations, with the remnants of old minefields being uncovered; it is now elevated as one of the most important sites of its kind in Europe.
Address: Avenue Monterey, Luxembourg, District de Luxembourg, 2163, Luxembourg
5. National Museum of History and Art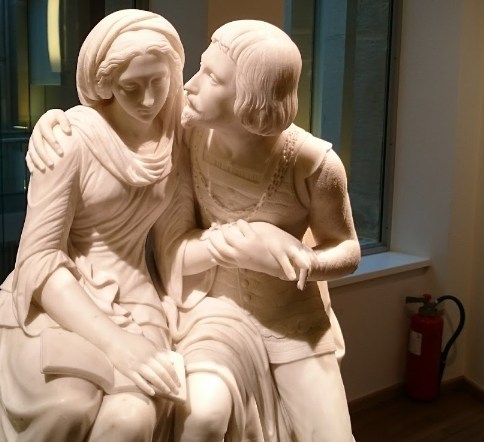 Never mind the status of Luxembourg as one of Europe's most historically important countries, if you were to judge it on the quality of its museums, it would still rank extremely high on the list of the continent's must-see countries. Topping the list is the National Museum of History and Art (MNHA). Located in the historic Fish Market area (the old town center), the MNHA's collections – art objects, archeological finds, furniture, tools, coins, arms, and documents dealing with the history of the country – are housed in a stunning new building. There's a particular emphasis on the Gallo-Roman period with numerous fine displays illustrating the artistic, social, religious, and intellectual life of Luxembourgers from the 16th to the early 20th centuries. The contemporary art section of this popular monument in Luxembourg is furnished with works by many of the most important artists of the 20th century and is also a must-see. With its first-rate collection of visual arts also worthy of a visit to the Contemporary Art Gallery (Am Tunnel).
Address: Marché-Aux-Poissons, 2345 Luxembourg City
Read more: Most Visited Museums in Amsterdam
6. The Bock Casements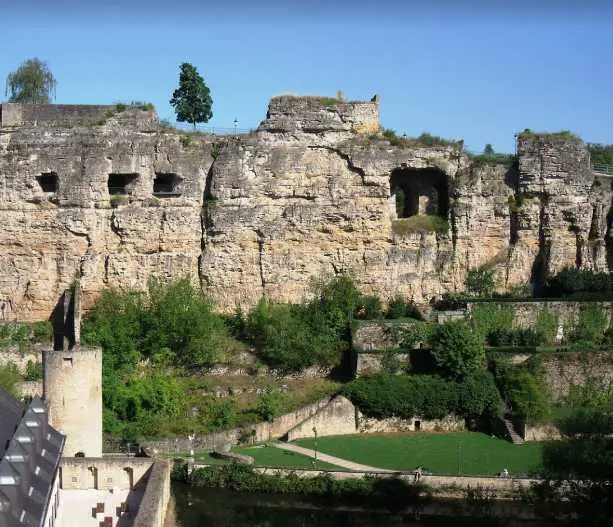 With its cannon-loopholes and fortifications, Luxembourg's Bock cliff is where you'll find the entrance to the famous Casemates (Casements du Bock), a 21-kilometer network of underground passages hewn from solid rock. Capable of sheltering thousands of defenders in this famous monument in Luxembourg, as well as equipment, horses, workshops, kitchens, and slaughterhouses, some of which date back to Spanish rule in 1644 the Casements cover an impressive 40,000 square meters. Today, much of these remarkable fortifications can be explored on foot, while organized guided tours are available for those wanting to learn more about the tunnels' fascinating history. On the Block plateau, itself discovered in 1963, are the remains of the old castle. There are beautiful views of the suburb of Grund and the Rham Plateau, the old 19th-century barracks, and the big towers and remains of the Wenceslas wall dating from 1390.
Address: Montee de Clausen, Luxembourg City Luxembourg
7. Grand-Ducal Palace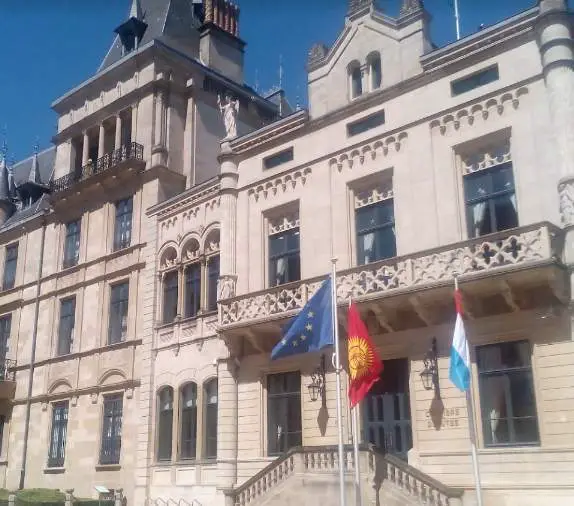 A must-see landmark in Luxembourg City, the Grand-Ducal Palace is a gorgeous Renaissance building dating from 1572 that serves as the official residence of the country's reigning monarch, Grand Duke Henri. This beautiful monument in Luxembourg was built as the city's original city hall in 1572 – a role it served until 1795 – switching eventually to its present use as the Grand-Ducal Place in 1890. While it's still the full-time home of the Duke, the public are permitted an opportunity for a peek inside during specially organized tours made available from mid-July to the first week of September, when it becomes one of the city's most visited attractions. Nine tours are available daily and are conducted in a variety of different languages, including English. Tickets are made available through the Luxembourg City Tourist Office from their office in Place Guillaume II. Highlights of the tour include a chance to see the plush, elegantly furnished interior, including the ceremonial rooms used on significant occasions, such as visits by foreign dignitaries.
Address: 17 Rue du marché-aux-Herbes, 1728 Luxembourg
Read more: Reasons to Visit Amsterdam
8. The Walls of the Corniche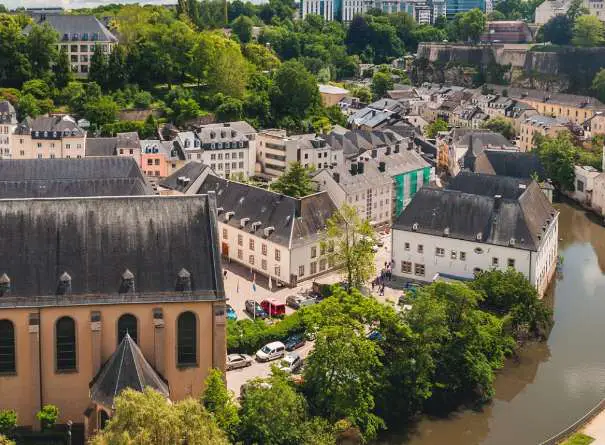 The spectacular Walls of the Corniche also referred to as le Chemin de la Corniche in Luxembourg City have been called "the most beautiful balcony in Europe," towering as they do over the old city in the river valley below. It's here you'll find the big Gate of the Grund dating from 1632. Its ramparts reveal several aristocratic houses and refuges, as well as the ancient convent of the Dominicans and St. Michael's church (AD 987). In the suburb of Grund itself is a large cluster of buildings with the church and ancient Abbey of Neumünster, notable for an organ dating from 1720, its 17th-century cloister of Limoges, and a 14th-century "black virgin." This old monument in  Luxembourg was founded by Emperor Henry VII, Count of Luxembourg, in 1309 and the adjacent buildings are part of the ancient Hospice St.-Jean.
Address: Chemin de la Corniche, 1945 Luxembourg
9. Place Guillaume II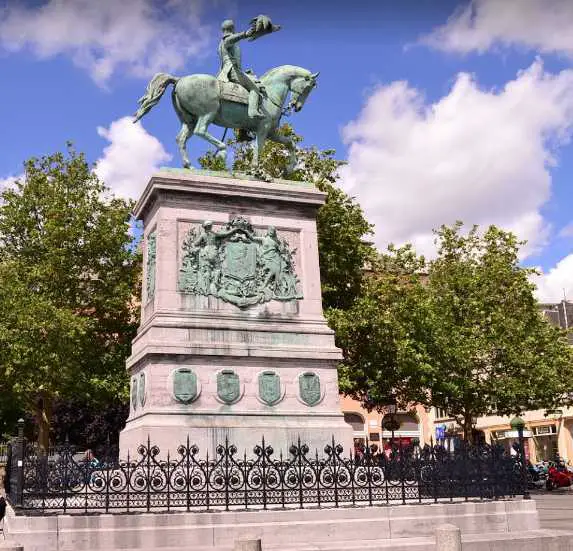 One of the city's largest open spaces, Luxembourg's Place Guillaume is the former site of a Franciscan convent that has since been converted into a pedestrian zone. In the center of this ancient monument in Luxembourg is the equestrian statue of William II who was King of Holland and Grand Duke of Luxembourg. It's also where you'll find the lovely Town Hall and the famous Trémont's lions, as well as the city's popular weekly market, famous for its flowers and plants, as well as local produce. With its beautiful façade, well-restored balcony, and spiral staircase, nearby it you will find the 16th-century House of Raville. Other notable landmarks are the Spanish Turret with its superb views of the Pfaffenthal suburb and the old cavalry-barracks of Vauban, dominated by Fort Thüngen, also known as the 'Three Acorns' for the three acorns that adorn each of its three towers. And be sure to take your time exploring this beautiful area, stopping for a meal or beverage at any one of the many fine cafes and restaurants located here.
Read More: Buildings in Jaipur
10. Grand Duke Jean Museum of Modern Art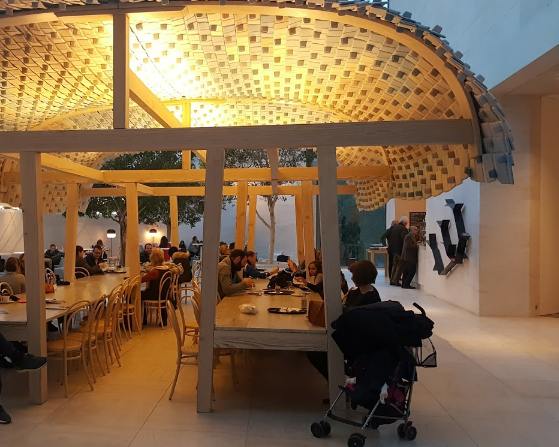 Fans of modern art (and ultra-modern architecture) must visit the superb Grand Duke Jean Museum of Modern Art (MUDAM) with its collections from world-renowned artists. Since its opening in 2006, MUDAM has drawn consistent rave reviews for its contemporary collection, which includes works from such well-known artists as Bruce Nauman, Andy Warhol, and Julian Schnabel, to name but a few. In addition to its many fine permanent artworks on exhibit, this iconic monument in Luxembourg features many visiting and temporary displays, too. Also available to the public, there are a variety of first-rate educational programs and workshops, including some geared specifically to kids. Guided tours are also available in English.
Address: 3 Park Drai Eechelen, 1499 Luxembourg
So far, we have discussed the best monuments in Luxembourg, which contains the proper information regarding all the most visited monuments in Luxembourg. I hope you might have loved reading this article and if you love to know more about Luxembourg then kindly head to our other articles as well which will help you to get knowledge about.
The post Most Visited Monuments in Luxembourg l Famous Monuments in Luxembourg appeared first on World Tour & Travel Guide, Get Travel Tips, Information, Discover Travel Destination | Adequate Travel.