Salzburg is a small city situated on the borders of Austria. You can find a lot of dumpling style cuisines here that are not influenced by any Asian countries but have their roots in Salzburg from the beginning. There are some incredible and weird desserts that will blow your mind with their super creamy and crunchy textures. Some extraordinary combination such as apricot served with minced meat is definitely a mindblowing food to try in Salzburg. You will see that the oldest of cooking methods are still alive here and practised with great ease for making some of the most influential dishes. You will also find some blissful amalgamation of different cuisines from various countries in Salzburg. Therefore, for soaking all these foodie vibes steaming hot from the Salzburg's foods here I have mentioned the top foods in Salzburg that must be tried for sure. 
List of Foods to Eat in Salzburg
1. Schnitzel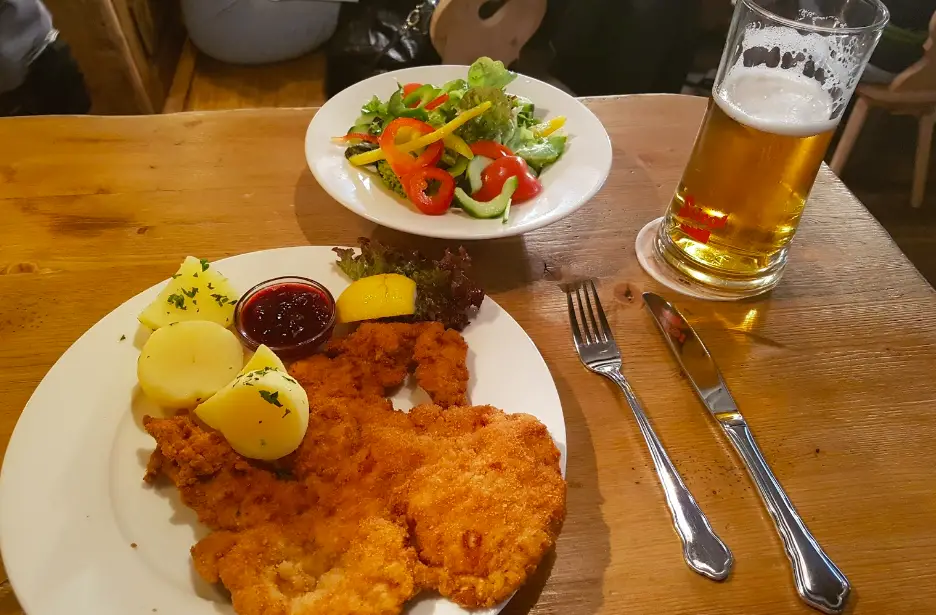 This food is a must-try in Salzburg just like you can't leave Turkey without having their juicy kebabs. There are a lot of variations served in the city but the general Schnitzels has some common ingredients such as the big, battered, flattened, breaded and fried slab of tender veal which is cooked and served very simply with a lemon wedge and parsley potatoes. You can find this Popular Food in Salzburg at the Elephant hotel's restaurant in Old Town, just off Getreidegasse. Don't miss out their Schweine-schnitzel if you prefer pork meat.
2. Strudel
Don't be annoyed as you will find a lot of food names ending with 'el' in entire Austria. The strudel is a filled layered pastry which depends on your preferences what you like to fill inside this crunchy bun. There are a lot of well-stated ideas such as cherry strudels, nut strudels, plum strudels but if you are on a food tour which enlists all the authentics of Salzburg then have an apple or cheese strudel which is one of the best food to eat in Salzburg, Austria. You can find this delicious serving best at Braun's café in Mondsee situated a bit outside the city.
Read About: Best Cities in Austria to Visit
3. Salzburger Nockerl
Told you, another 'el' but unlike others, this is a sweet, dumpling meringue creation of food that is usually served on a bed of raspberry sauce. Locals understand it when you pronounce it as S'nockerl. This deliciousness comes from one of the signature styles of cooking in Salzburg where a lot of food items are stuffed or cooked inside a bun which is super tasty and you can even end up with a lot of mouth-fillings drizzling down from the side of your mouth pictures at the end of your food tour in Salzburg. You don't have to wander much in the city as the same restaurant for schnitzel also serves the best Norkel that is at Elephant hotel's restaurant.
4. Tafelspitz
This is a popular Viennese Cuisine famous in entire Austria. This top food in Salzburg is prepared from the boiled veal or beef simmered in broth, served with a mix of minced apples and horseradish, sometimes you can end up with apricots or pech as well so just check with the manager before ordering. The star ingredient of this famous dish is the super tender meat that after cooking it feels like butter in your mouth. You will be served with varieties of sauces as perfect accompaniments and the potatoes with meat are always glorious after all. You can find this great cuisine served incredibly at Schloss Aigen, which is about a 15-20 minute drive from Hotel Mirabel where a lot of travellers stay so if you are thinking of staying there don't miss this special food.
5. Sachertorte
The name might take a few takes to finally come out of your mouth but the dish is so fabulous that you'll always desire to put it in your mouth. It was actually invented in Vienna in 1832, by a 16-year-old trainee chef called Franz Sacher but now you have the best restaurants in Salzburg serving some authentic Sachertorte. This is basically a dessert which comprises of a dense, rich chocolate sponge cake with a thin layer of sweet apricot jam layered in the middle and another on top of the sponge. All of this super delicious food in Salzburg, Austria is traditionally served with a fine whipped cream. You will find the most original version at Hotel Sacher.
Read More: Best cities in Poland
6. Mozart Balls
Well, that would be very dirty if I start with saying 'you must try the Mozart balls' for sure in Salzburg but you must it's not what you are thinking! These are the very famous chocolate balls named after a famous musician in Austria, locally named as 'Mozartkugeln'. The gorgeous layers of flavoured filling such as pistachio marzipan in the middle, surrounded by nougat, and a smooth round shell of quality chocolate on the outside is just so yum! But a lot of sellers claim that they sell the original ones having various different filling inside this must-try food in Salzburg. But the original ones are only found at Konditorei Furst, who have a charming little shop and café in Brodgasse square Salzburg.
7. Kasnocken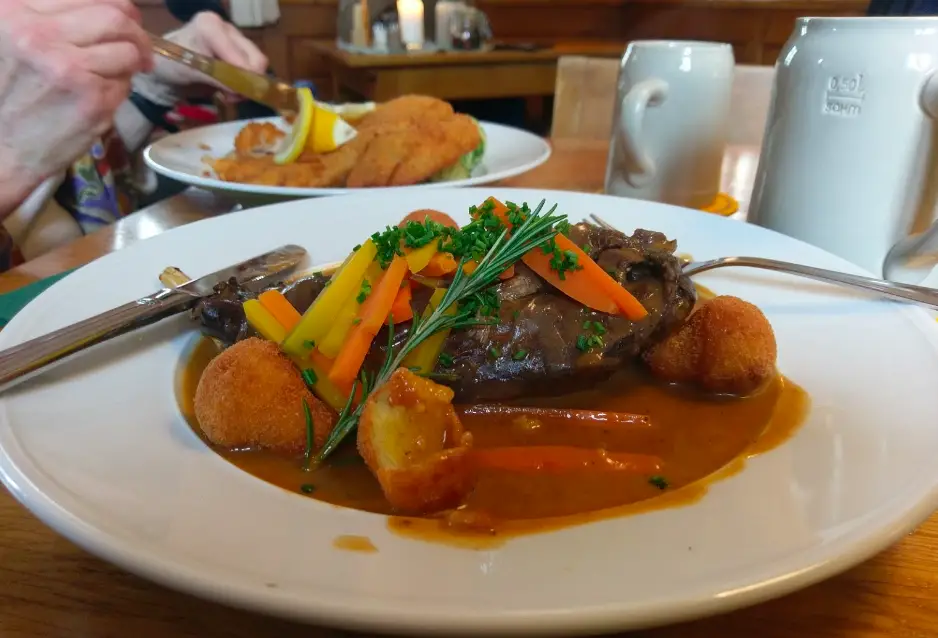 Let's moves towards some savoury dishes in Salzburg. This popular food to eat in Salzburg is one of the best dumping-style cuisines made by coating them with melted cheese and caramelized onions. It is said that this dish took its first breath in Austria's Pinzgau region but Salzburg is the best place to try Kasnocken. Since its savoury and a little heavy over your metabolism try some shots of schnapps(alcoholic fruit beverage) which is also traditionally taken afterwards for improving digestion.
8. Bosna
For a whole meal in Salzburg don't miss out on this famous Austrian sandwich which actually originated in Salzburg. This is an elongated white bread bun that's filled with bratwurst sausage, onions, parsley, ketchup, mustard, and curry powder. Even the number of sausages will change the name of this dish as for one sausage it is called Kleine Bosna, while the version with two sausages is known as Große Bosna. You must try this famous food in Salzburg especially while strolling on the streets during different site tours of Salzburg city.
Get: Best Places to Eat in Austria




9. Backhendl (fried chicken)
Another mouth-watering wholemeal food to try in Salzburg that is found in almost all the restaurants of Salzburg where the portion is usually huge, full of flavours, and it even includes nuggets of the deep-fried chicken liver as well. I advise trying this when you are super hungry as only then can you finish it on your own. As one serving is enough for two people generally so don't go alone for trying this deliciousness of Salzburg.
10. Heumilch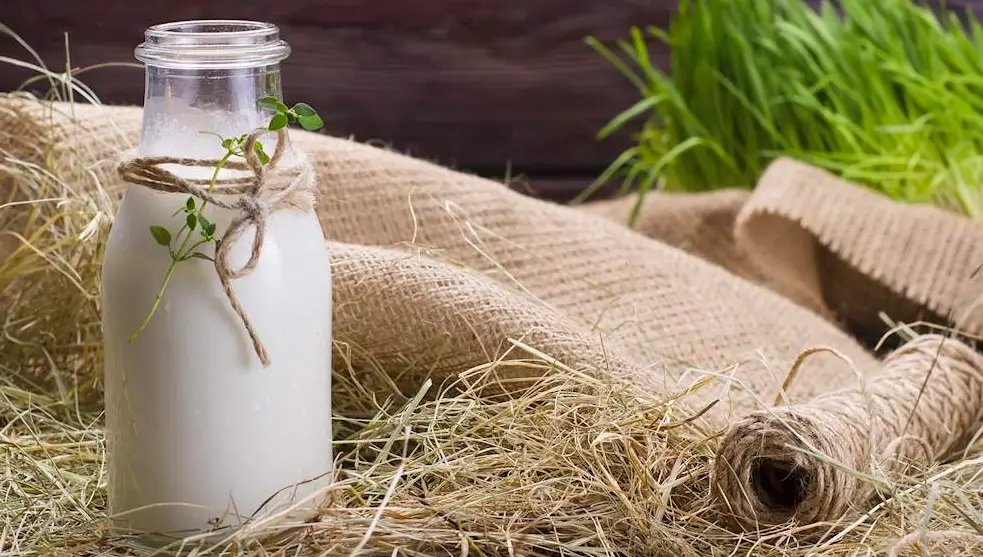 Not the Haymitch from hunger games or Heimlich manoeuvre for removing the clogged food from a choking person! This is the very basic food that we all have in our fridge stocked especially during these hard times of pandemic. But the extraordinary hay milk from Salzburg is somewhat different from our fridge milk. Hay milk doesn't mean you will find raw hay floating on its surface but the production of hay milk is the most primitive form of milk production in Salzburg which makes it special and the best-known food in Salzburg, Austria. This special milk is prepared by feeding the cows with the highest quality of nutrients packed particularly into sun-dried hay crucial for the exceptional quality and flavour of the milk. This high-quality raw milk is a delicacy all over Austria due to its outstanding flavour.
Read About: Top 10 Things to do in Austria
11. Pretzel Bread
There are tonnes of shops over the streets where you will find these weirdly shaped pieces of bread that are famous not only due to Salzburg but tonnes of Hollywood comic shows with actors stuffing them all at once into their mouths. You can find some big pretzels here as well that are almost equal to the size of your head. But the Salzburger Brezen Reisinger in University Square, very close to Getreidegasse serves a lot of varieties of this traditional food of Salzburg that you don't even need any side meal to dip this bread as the various toppings of cherries, blueberries or shredded coconuts and so on are super mouth-filling in themselves. 




Hope you gained a perfect guide from this list of top 11 food to eat in Salzburg that is super tasty and mouth-filling. Don't forget to take some good lenses of your camera to shoot your loved ones spilling the inside fillings all over themselves while trying these super tasty foods. And try to experience the above-mentioned food in Salzburg Austria at the stated places I have told you to have the best memories of these fabulous food items in their best form possible.
The post 11 Best Foods in Salzburg Austria | Famous Foods to Eat in Salzburg appeared first on World Tour & Travel Guide, Get Travel Tips, Information, Discover Travel Destination | Adequate Travel.