Here are some Best Ways to Celebrate Christmas in Paris. Here are some tips which contain all the necessary tips required by the visitors for Christmas in Paris 2018. Paris at Christmas time is as delicate as the city itself. Christmas in Paris is magical. Every corner has its own special enchantment from lively outdoor ice skating rinks to the charming Christmas markets that line the streets and squares. Paris is called the City of Light, and especially so at Christmas. Here are a few of the things not to miss in Paris at Christmas Time. 
Christmas in Paris 2018- How to Celebrate Christmas in Paris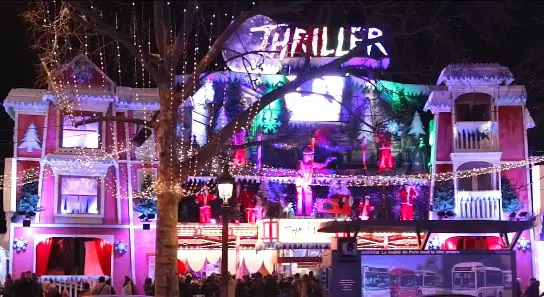 Christmas is a light-filled festive time in Paris that offers the ideal backdrop for a romantic vacation or a memorable holiday season with the entire family. Many people did not plan their trip here at this time of year, assuming it's cold, dark, and grim.
December can be the most pleasant times to visit, and if you're not opposed to leaving home for the holidays, a family trip to Paris can be incredibly memorable. So make sure to plan ahead to enjoy a relaxing and memorable Christmas or Hanukkah.
2. See Gorgeous Holiday Lights and Displays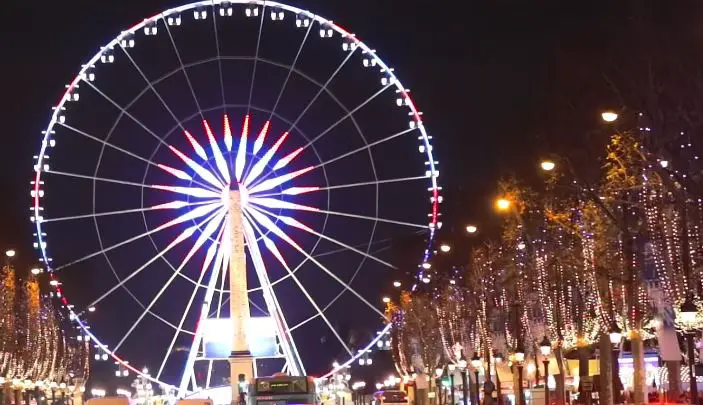 Every holiday season, elegant holiday lights adorn several quarters and historical sites in Paris, bringing the town out of the November gloom.
For the 2018-2019 holiday season, dozens of spots near town will be decoratively lit, including some festive holiday light displays and window decorations at department stores such as Galeries Lafayette. With the changing themes every year, it brings delight, fun and seasonal warmth to visitors of all ages.
3. Enjoy the Warmth of Traditional Christmas Markets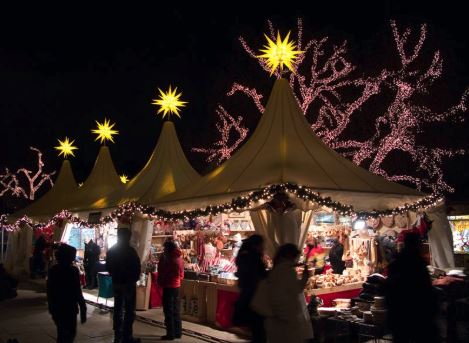 Markets have "Santa's Village" themes with games and rides that kids could particularly enjoy, and one features an ice-skating rink. Sadly, for the time being, the city's traditionally largest market on the Champs-Elysées has been canceled due to a conflict between the city of Paris and the main vendor operating the market stands.
But a new market near the Louvre museum promise to fill its wake. And lots of other cheerful markets remain open this year, so travelers won't get disappointed if they're looking forward to the warmth of a stroll through one or more markets.




4. Enjoy the Holiday Spirit at Disneyland Paris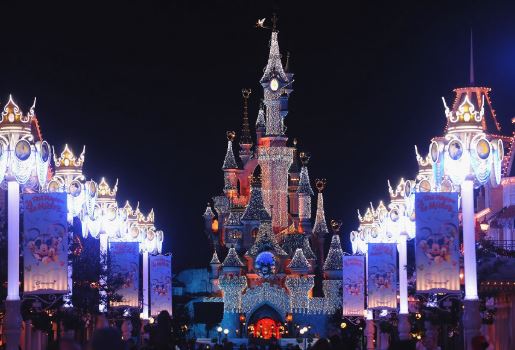 Disneyland Paris is another way to enjoy your little holiday ambiance during your stay in Paris and this is another way to keep the kids entertained, too. From early November to early January 2019,  the theme park will beautify the winter season.
Enjoy a Christmas theme on Main Street, a holiday parade, and other festive events that should help you and the whole family bring in the holiday season with joy and fun.
5. Take a Wintery Whirl at an Ice-Skating Rink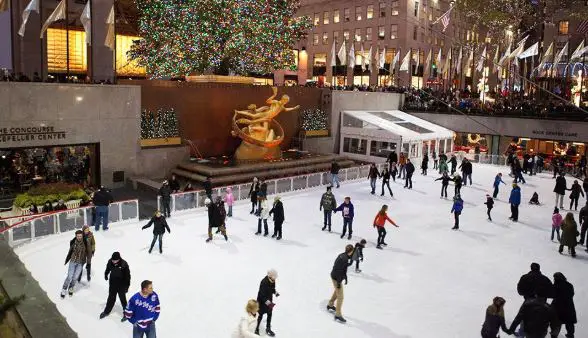 For a wintery treat both, adults and kids can enjoy together, this one can't be beaten. Many ice-skating rinks are set up around Paris for the holidays with free entry and only 5 Euro rental for skates.
In this way we could celebrate Christmas in Paris, hope you enjoyed while reading this article, if you are planning to enjoy Christmas in Paris along with kids then please read our other articles which include information about planning your trip with kids. If you liked the content please like, comment in the below section and share it as per your need.
The post Christmas in Paris-Best Ways to Celebrate Christmas in Paris 2018 appeared first on World Tour & Travel Guide, Get Travel Tips, Information, Discover Travel Destination | Adequate Travel.