You say Paris I hear the Eiffel Tower, and if you ever think about 'Paris' and immediately an iconic spot comes to your mind: the Eiffel Tower, of course! How you can wake up to the sight of the famous landmark.
Well-known and famous for being one of the most popular attractions of Paris with 250 million visitors up to date and stand amidst the crowd at the Champ de Mars and gawk as you can witness the daily light show or head up to the tallest peak and marvel at the city's stunning skyline. We already know it is hard to resist yourself if you only had one breath-taking glance.Here, we will give you the best guide to Paris and also tell you the best hotel with stunning views of the most iconic Eiffel Tower.
List of Hotels Providing Eiffel Tower View
1. Cinq Codet Hotel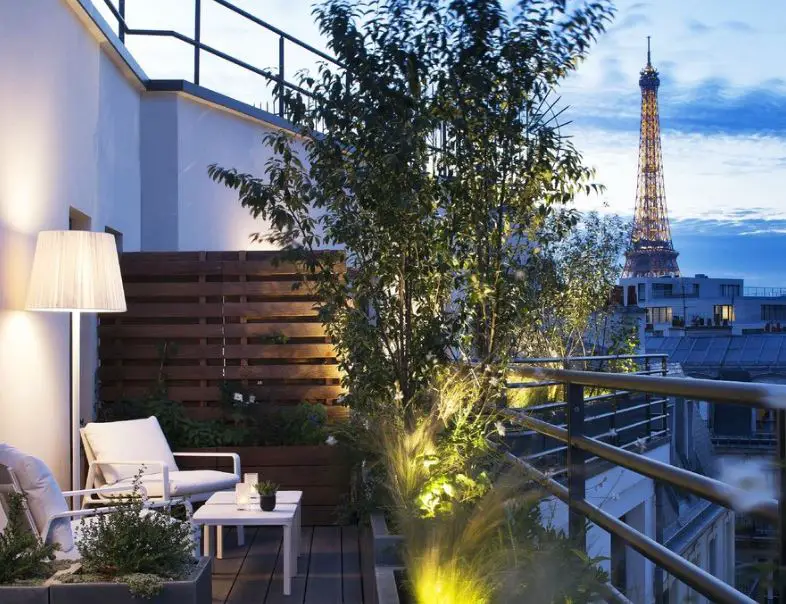 The Cinq Codet hotel is in an old and classic building from 1930. Jean-Philippe Noel, the famous interior designer, had designed this unique and exceptional place. The spacious rooms are adorned with paintings and photos. The rooms were imagined for two, with a minibar and a living room part. The private bathrooms are with a walk-in shower and bathtub and Fragonard samples. If you want to travel with your family, the family room is available with two bedrooms, two bathrooms, and a living room. Depending on availability, you may even have the most beautiful view on the Dome of Les Invalides also. It is a five-star hotel in Paris.
There is an option available here if you want a better view of the Eiffel Tower and Les Invalides, take a suite. They will give you an astonishing view over Les Invalides and/or the Eiffel Tower. The Superior and Prestige suite will give you a view of both monuments. You will also get the private Jacuzzi on the terrace.
Read More: Best hotels to stay in Venice
2. Pullman Paris Tour Eiffel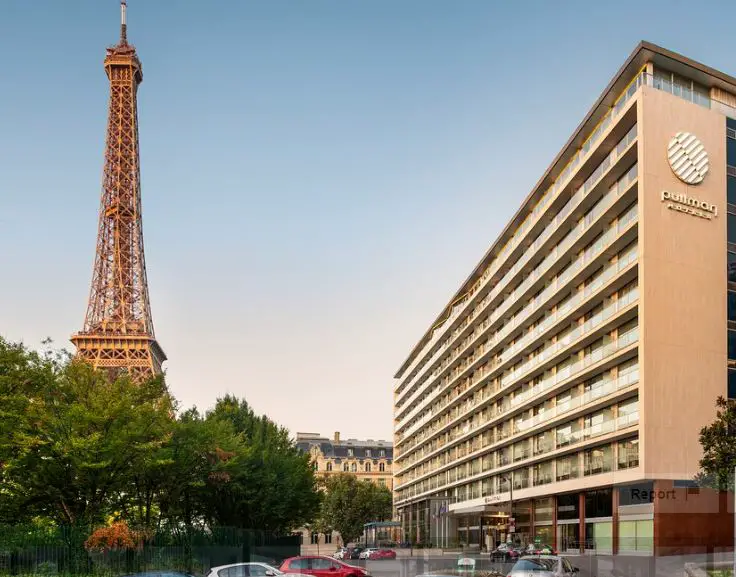 This amazing hotel located in one of the most wanted districts of the capital, the Pullman Paris Tour Eiffel hotel provides you the best surroundings to make your stay unforgettable. The Eiffel Tower is only 300m away and you can enjoy the location to visit, anytime, day and night. This hotel is built like a tower and has a very large surface area. Hotel is divided into 430 rooms and suites. Each of room gives you an astounding view of the Eiffel Tower and Paris. All rooms include a desk, a minibar, an iron, and a bathroom and everything you expect from the hotel room. The suites are of this hotel are bigger than the living room.
A well-furbished balcony to watch the Eiffel Tower if you have not seen it enough yet. The hotel's dining is The Frame, with lots of inspirations from both France and California. It is very modern, with an open kitchen and private spaces. If you ever feel in a sporty mood, try the gym to train with a fantastic view of the Eiffel Tower. You can use cardio and weight-lifting equipment also.




3. Peninsula Hotel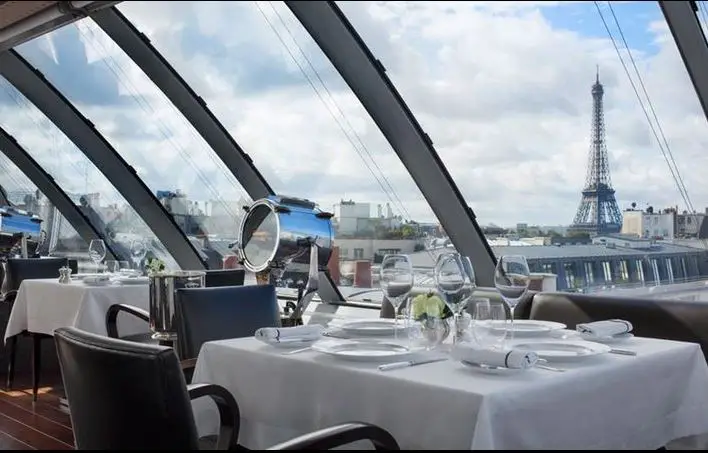 The Peninsula hotel is a tall building worthy of a king. After a few years of renovations, the hotel opened again in April 2015. As if it were brand new. Modernity, elegance, and style were designed together to create a luxury jewel you will never want to leave.People usually prefer to stay at the Peninsula, where ever they have one, but the Peninsula Paris is one big hotel. From the entrance to the lobby, you can feel the magic atmosphere of the property. Such beautiful architecture. The receptionist and other staff are so nice, polite and helpful. The rooms are huge, with a big bed and controlled by the Peninsula unique IPAD. Location is great! The service level of the whole staff is outstanding. Like another luxury, hotel facility is also provided here, visit the best hotels in Beverly Hills.
If you get tired after sightseeing does not hesitate to enjoy the hotel's spa, equipped with everything you need to relax in a huge space. You can also access the swimming pool in a warm light that feels like sunlight, a sauna, and many other personal services, according to your needs and fancies.
4. Balzac Hotel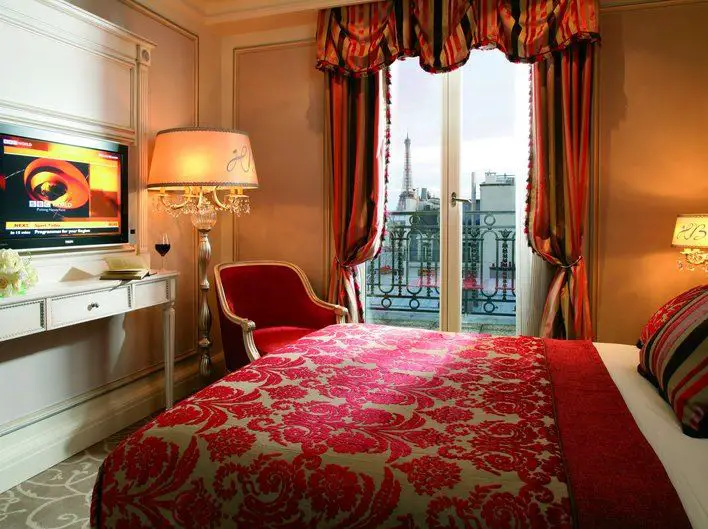 This building was built in the 19th century and bought by the French writer Honoré de Balzac in 1846. He lived here 4 years before he died. He was also Balzac is a novelist and a playwriter.
They are 69 rooms, decorated with luxurious tones and fabrics. All the rooms are almost royal rooms. Most of the rooms have a living room to relax like in a king or a queen,  after a long day of visits. All the suites have a living room but also a dining room to eat. It give you comfort like your own home. The hotel's restaurant has three stars. It is run by Pierre Gagnaire. It proposes revisited traditional meals where he wants us to see a kind of art. You can also enjoy the shining lounge bar and the most comfortable sofas ever.
Don't Miss: Cheap Hotels to stay in Santa Monica




5. Les 3 Poussins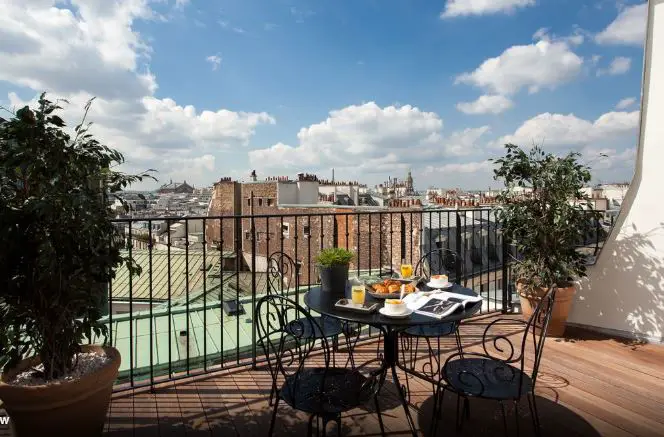 Les 3 Poussins hotel is located in the famous district of Montmartre. It is almost a village in Paris. Montmartre is a hill of small streets and authentic houses. The hotel comprises 40 rooms and is impregnated with the omnipresent arts of French beauty. Most of the rooms of this hotel are spacious and bright, with pastel decor to help you relax. All rooms are equipped with Wi-Fi, a desk, and a wardrobe to make you feel at home. You can even choose whether you want a shower or a bathtub to keep your usual comfort zone. If you are traveling with kids or teenagers, you can have two rooms to communicate, that facility many hotels don't have. You can enjoy your breakfast in front of Paris's roofs, on a terrace.
The hotel staff is so pleased to oblige your requests during your stay and proposes laundry services, room service, baby beds, and umbrellas. Do not start your day with an empty belly; take the time for breakfast in the hotel's terrace with an authentic French meal, get the best budget hotels to stay in Los Angeles.
6. Jardins de Montmartre hotel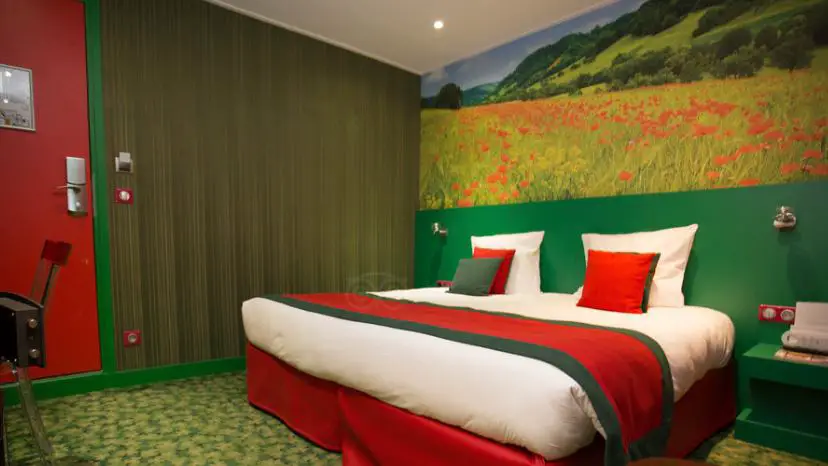 If you love with culture, authenticity, or green areas than you must stay in Jardins de Montmartre hotel. This hotel will satisfy you with all three. The interior is abundant and colorful, from a snowy forest. The hotel gives you another feel of Paris.  Its turmoil and grey clouds for a night. But not only do you travel in space. The rooms all have a unique interior, but they offer the same luxury services. They include a wardrobe, a TV, and a private bathroom with toilets. The Superior and Deluxe rooms also include free Wi-Fi. If you are lucky, you can have a room with an amazing view of Paris's roofs that will make your day. This small three-star hotel provides many services, like a booking service for shows, a tour desk, and room service. A library is at your disposal to study or entertain yourself. You can ask for messages to relax and free from stress after your journey or sightseeing.
7. Libertel Gare du Nord Suede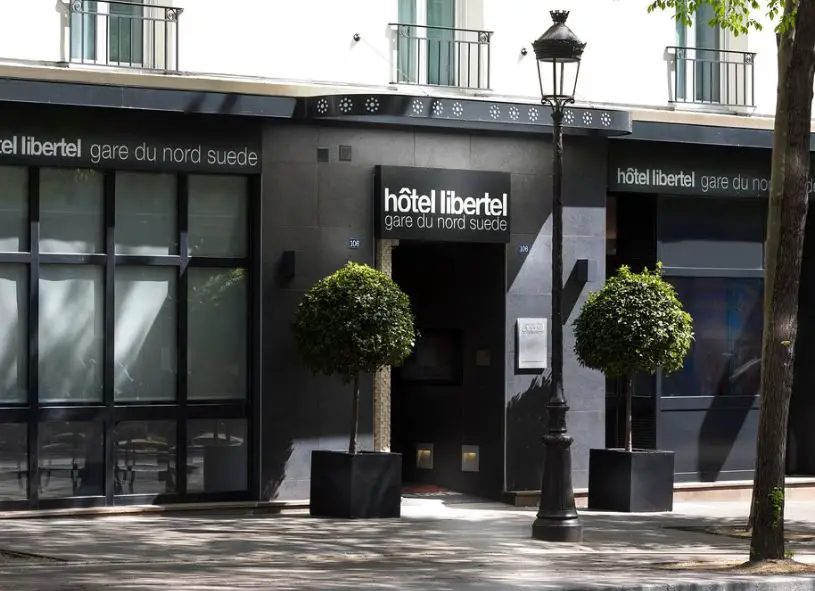 Travelers and businessmen, this hotel was designed only for you. Close to the Gare du Nord and Gare de l'Est, two of the major railway stations of Paris. It takes just 35 minutes away from Charles de Gaulle airport, you can enjoy here between two trips. The transportation network is also very dense, with three metro lines. This hotel was recently renovated. The comfortable rooms are interior with warm colors to help you relax after your tiring journey of sightseeing. An interior designer of this hotel imagined every room to give it a little bit more luxury than you would usually expect in a three-star hotel in Paris. They all are equipped with free Wi-Fi and everything necessary for your stay.
Related Post:




Here you will get the list of some best hotels providing Eiffel Tower view, these hotels will be much beneficial if you are going to plan your trip to Paris. These hotels will help you to create some incredible views at the Eiffel Tower.Here, we will give you the best guide to Paris and also tell you the best hotel with magnificent views of the most iconic Eiffel Tower.
The post Best Hotels with Stunning Views of The Eiffel Tower appeared first on World Tour & Travel Guide, Get Travel Tips, Information, Discover Travel Destination | Adequate Travel.