Shimla, the Queen of Hills, is among the most picturesque places in India for a summer vacation. This place is famous not just for its stunning mountain view but also for its pleasant climate, rich culture, and authentic food. We Indians always consider food as a valid reason to visit several places all across the world, and the authenticity of Himachali cuisine is unmatchable. From Madra to Dham and Pahadi sidu to thukpa everything taste here uniquely. 
If you are planning to visit Shimla this year or maybe in the next year, then there are some things we have curated a list of the best places in Shimla to satisfy your appetite. These famous restaurants in Shimla are not only popular among locals but also known internationally for serving traditional yet mouthwatering cuisine. 
There are a number of restaurants and cafes in Shimla where you can get your hands on the local cuisine. Some of the most popular places to check out include the following:
1. Himachali Rasoi
It can be difficult for a traveler to find native food when they visit another part of India but the situation is completely different when you're in Shimla. It is as absurd as it sounds. Undoubtedly, Local cuisine in Shimla took a backseat as there are more international-themed cafes these days that offer great ambiance along with the taste and became quite famous among visitors. 
But to revive the traditional cooking procedures of Himachali food, Himachali Rasoi is making its complete effort. You can definitely head to this restaurant to try the traditional food of Himachal Pradesh with a refreshing alternative menu.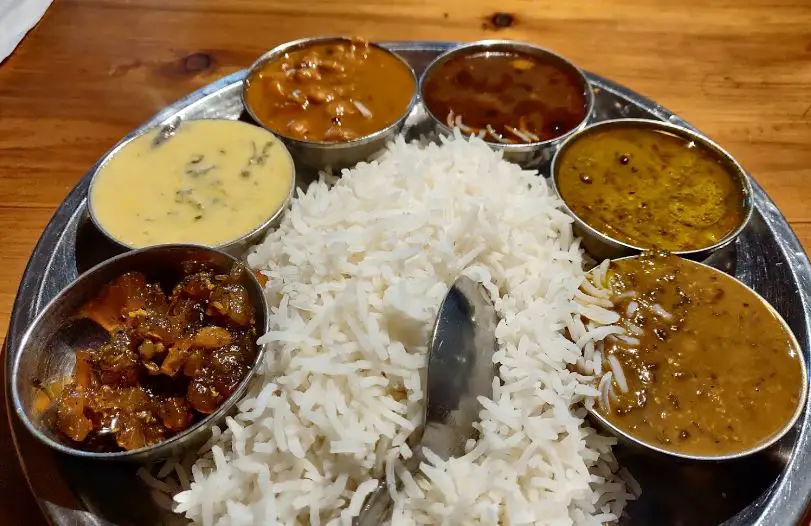 Address: 54, Mall Rd, Middle Bazar, The Mall, Shimla, Himachal Pradesh
Timings: Mon-Sun: 12:30 PM – 9:30 PM 
2. Cafe sol
If you are craving to try out some international food at Multicuisine restaurant in Shimla then Cafe sol is your place. This resonant-looking cafe is quite famous among locals as well as among tourists for its impeccable ambiance and mouthwatering cuisine.
They serve a wide variety of multi-cuisine including Italian, Thai, Continental, and Mexican. Here you will get everything from mocktails and coffee to pizza and non-veg appetizers.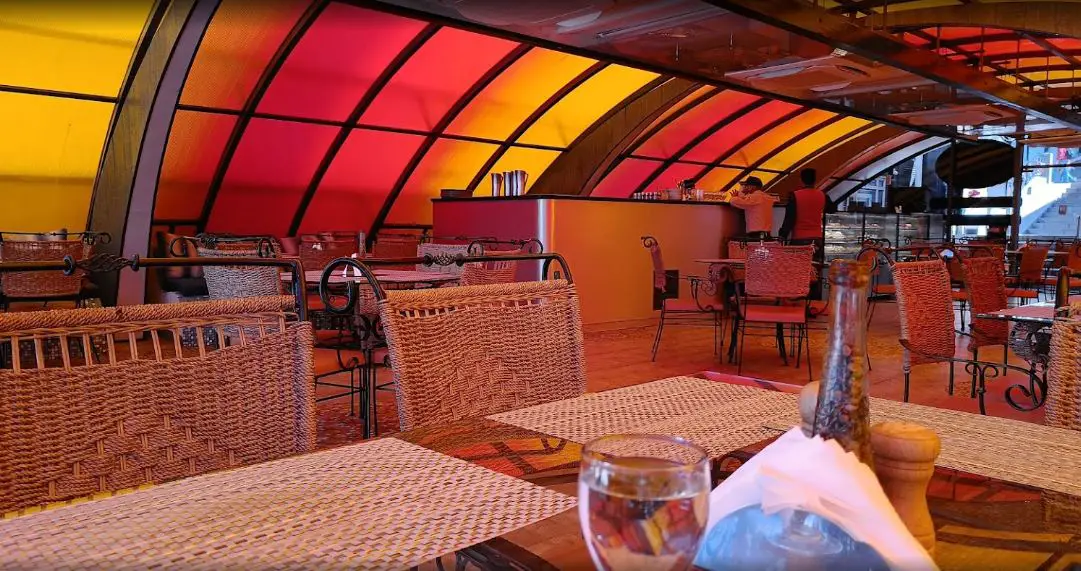 Address: Mall Rd, The Mall, Shimla, Himachal Pradesh
Timings: Mon-Sun: 11am–11pm
3. ​Hotel Marina
It is a star-rated hotel in Shimla near mall road famous for serving authentic Himachali dishes that everyone craves for. Visit this breathtaking hotel perched on a hilltop, with sweeping views of skyscraping mountains and elegant seating that would suit you perfectly to get rid of your trekking tiredness. 
With its stunning scenery, Hotel Marina in Shimla is the perfect place to take lots of photos and enjoy delectable food at reasonable prices. There is a live BBQ setup, and bar, to enjoy drinks with your friends.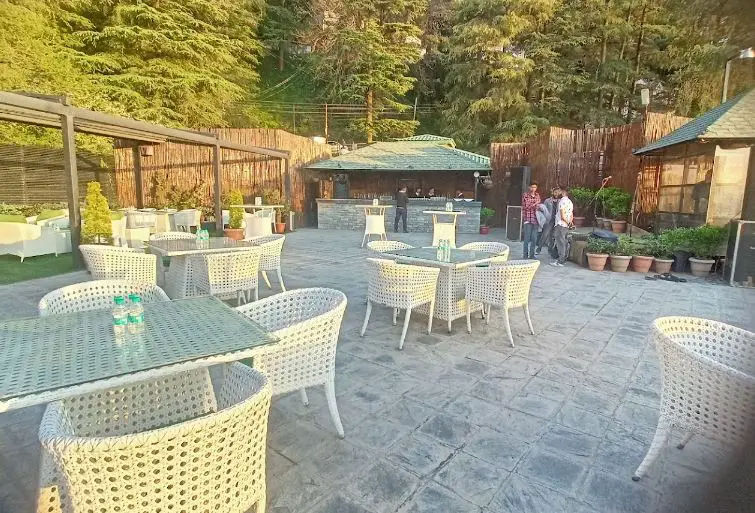 Address: near Kamla Nehru Hospital, Milsington Estate, The Mall, Shimla, HP
4. Cafe Simla Times/ Cafe Willows
Incorporated in April 2015, Cafe Willows is presently one of the best cafes in Shimla with a view. The gorgeous ambiance of Cafe Willows is enough to grab anyone's attention without any promotion. 
The centerpiece of this cafe is the terrace, which overlooks Shimla. Named after the city's original newspaper, The Simla Times, the café's walls and ceiling depict must-see spots. Finding the top cafes in Shimla is a must for foodies, and Cafe Simla Times is your best bet.
You can't afford to miss visiting Cafe Simla Times when you are in Shimla to explore all the beautiful things. It is one of the best places in Shimla to have your lunch or dinner while enjoying the stunning view of the mountains. They are not just famous for their graffitied interior but also serve scrumptious European cuisine. Apart from the traditional menu, you can order Tiramisu, wood-fired pizzas, and a range of continental and Indian platters from their eclectic menu.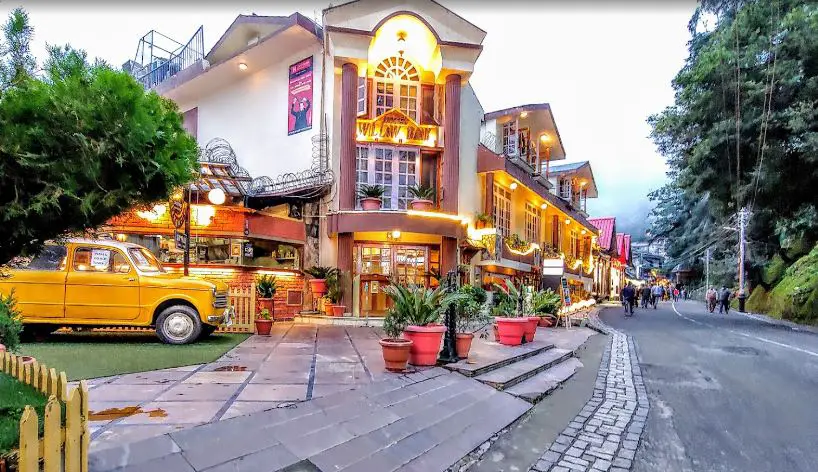 Address: Mall Rd, Bemloi, Shimla, HP
Timings: Mon-Sun: 1:30 pm – 10:30 pm
Website: https://www.willowbanks.com/cafe-simla.php
5. Indian Coffee House
Are you searching for a strong cup of coffee to get rid of your trekking tiredness? Well! Indian Coffee House has it all for you. It became quite popular among travelers to take a halt and enjoy a good cup of coffee soon after PM Modi stop over at this palace for breakfast and a cup of tea on his visit to HP. 
They have a decent menu with reasonable pricing that makes it one of the best places to eat in Shimla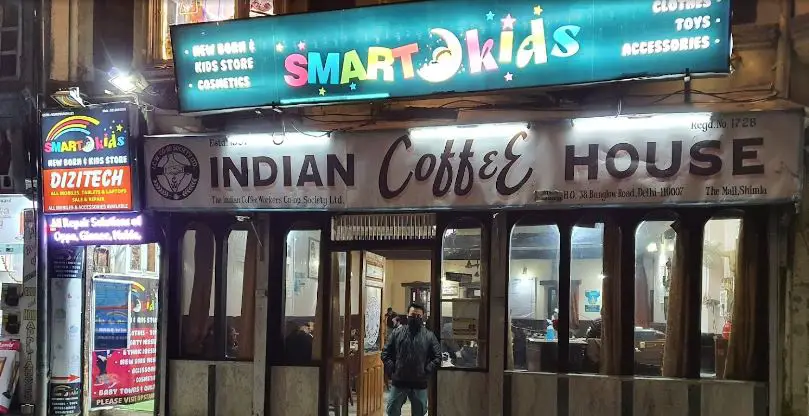 Address: No 1, The, Mall Rd, Lower Bazar, Shimla, Himachal Pradesh
Timings: Mon-Sun: 8 AM to 10 PM
6. Goofa Ashiana Restaurant
Located in heart of Shimla, specifically, in the lower bazaar of Shimla Mall Road, Goofa Ashiana Restaurant is the favorite spot for tourists craving Indian, Italian, or Chinese cuisine. You will get to taste authentic Shimla cuisine at Ashiana & Goofa, and that too at reasonable prices. 
Overall, Goofa Ashiana Restaurant in Shimla is a great place to go as it is located in the central place and easily reachable from anywhere in the town.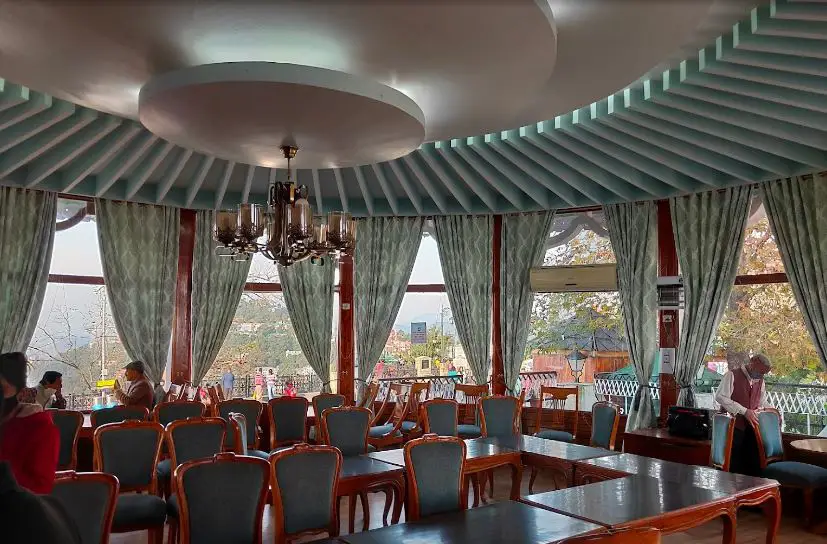 Address: Ridge, Middle Bazar, The Mall, Shimla, Himachal Pradesh
Timings: Mon-Sun: 9 AM – 10:30 PM
7. The Oberoi Cecil
The Oberoi Cecil in Shimla is for sophisticated diners, as this place is famous for its highest standard of hygiene in the town. Though their menu includes a wide range of dishes curated from different parts of the world, the favorite among visitors is their traditional Himachali thali. 
If you don't have any budget limitations, then you can definitely head on to the Oberoi Cecil restaurant and try out some mouthwatering dishes from their wide-ranging menu.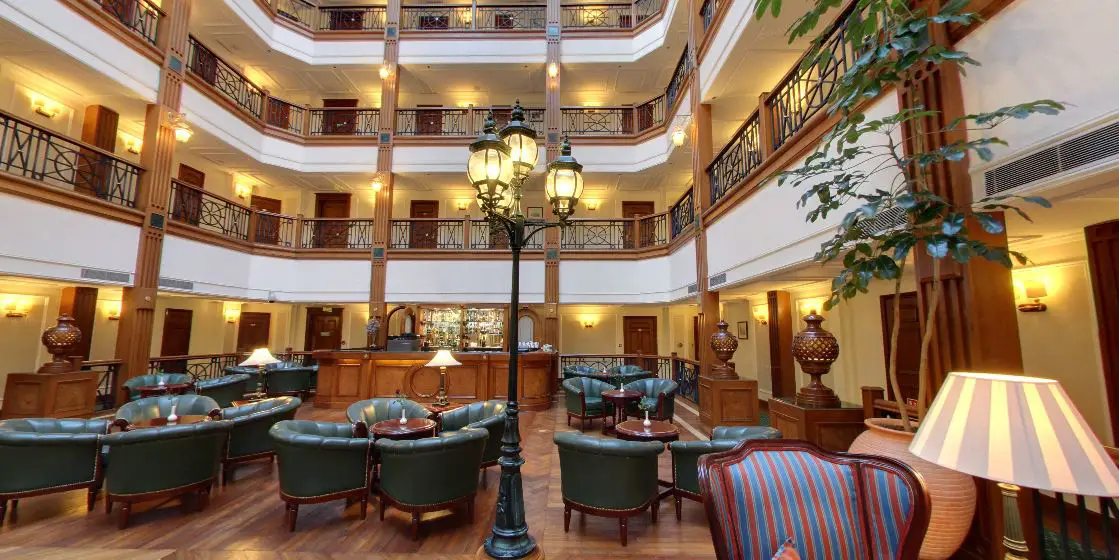 Address: Chaura Maidan Rd, Nabha, Shimla, Himachal Pradesh
Timings: 7 AM to 11 PM
Website: https://www.oberoihotels.com/hotels-in-shimla-cecil/restaurants/
8. Wildflower Hall
It is another branch of the Oberoi group of hotels that is quite famous among tourists to having a comfortable stay. Since the reign of the British, Shimla has been known for its excellent fine dining. For over a century, that custom has been carried on with pride, and now its knowledge has transformed international cuisine and expanded to the distant corners of the globe.
The Wildflower Hall, at the Oberoi group of hotels, has a wide-ranging menu including all traditional food of Shimla, along with an impressive wine collection to settle your appetite.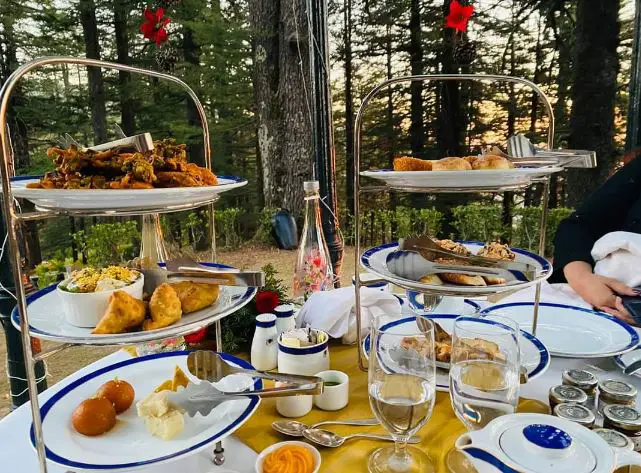 Address: Charabra, Shimla, HP
Timings: 7 AM to 11 PM
Website: https://www.oberoihotels.com/hotels-in-shimla-wfh/
9. Wake and Bake Cafe
Wake and Bake Cafe in Shimla is a very popular place to try out cakes and other baked items. You can simply sit here with a cup of coffee and admire their charming interior or can have a full appetite. This cafe serves some famous dishes of Shimla including rolls, pizza, sandwiches, Lebanon, walnut pie, and crapes.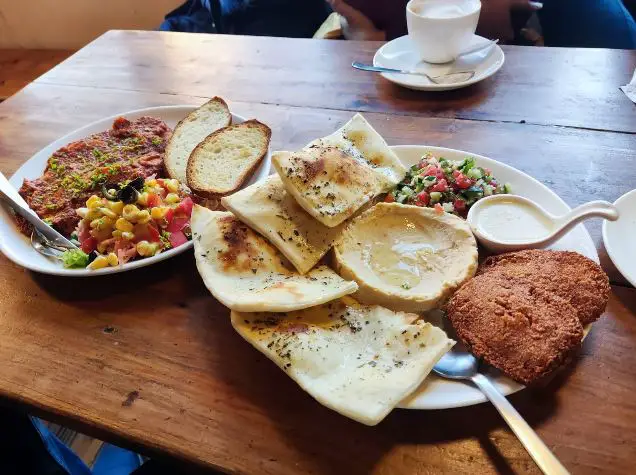 Address: The Mall, 34/1, Mall Rd, Middle Bazar, The Mall, Shimla, HP
Timings: Mon-Sun: 9:30 AM – 10 PM
10. Open Garden Terrace Restaurant
The beautiful ambiance at the Open Garden Terrace Restaurant will take your heart away as soon as you enter the restaurant premises. It is one of the best restaurants in Shimla to try delicious food that too enjoying the pacifying view of the mountain. 
It is located on the top of a mountain cliff and looks like a hanging garden from a distance. Not only the beautiful ambiance but the food at this restaurant is as delectable as the view.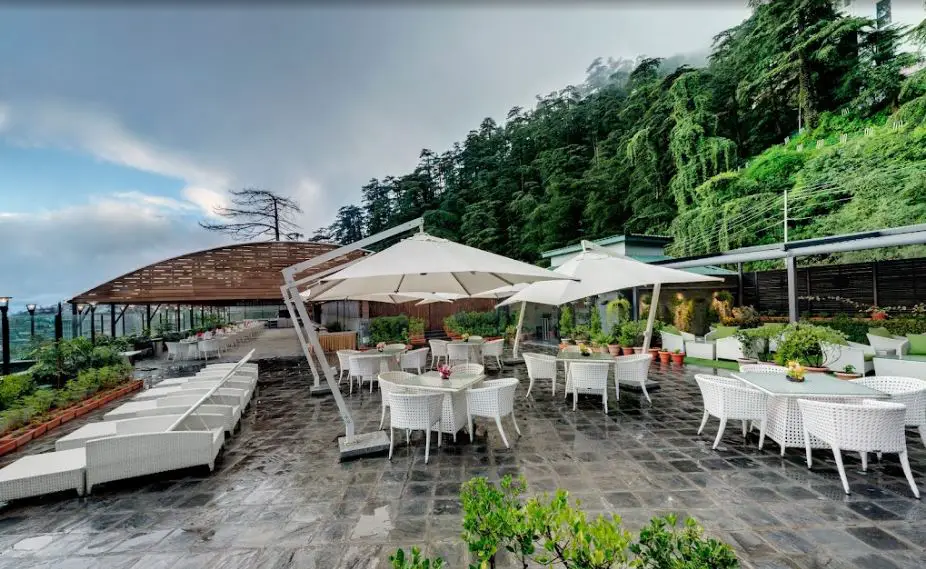 Address: Hotel Marina, Mall Rd, near High Court, Shimla, Himachal Pradesh
Timings: 7:30 AM – 10:30 PM
The post Try out Himachali cuisine at these Popular spots in Shimla appeared first on World Tour & Travel Guide, Get Travel Tips, Information, Discover Travel Destination | Adequate Travel.