Cote d'Ivoire has a number of interesting attractions and monuments available for sightseeing. On the outskirts of the city,  Abidjan itself has the Parc du Banco, where visitors can experience the rainforest's fauna and flora. The monuments in Cote d'Ivoire have touristic value.  For a glamourous place to stay inside Abidjan city is the Hotel Ivoire, itself considered as one of the important monuments in Cote d'Ivoire. Worth a visit for sightseeing tourists, St Paul's Cathedral is another site within the city of Abidjan. Read about some of the historical monuments in Cote d'Ivoire: 
List of Monuments in Cote d'Ivoire 
1. Basilica of Our Lady of Peace of Yamoussoukro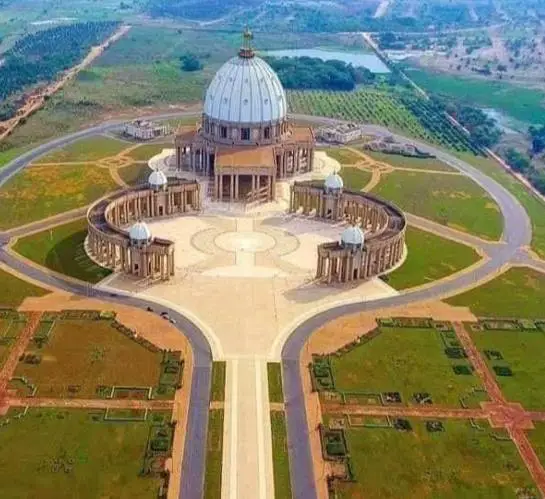 The city's main attraction is the unforgettable Basilica of Our Lady of Peace of Yamoussoukro (Cathedrale Notre Dame de la Paix or Basilica Notre Dame). Larger than St. Peter's Basilica in the Vatican, Yamoussoukro's basilica is the largest Christian church in the world. It is considered as one of the top monuments in Cote d'Ivoire. It was roughly based on the Vatican's St. Peter's, and even though the Basilica of Our Lady of Peace seats slightly fewer people than St. Peter's, it has a taller dome and a larger surface area. The stained-glass windows are also exceptionally beautiful. The Basilica Notre Dame was consecrated by Pope John Paul II.
Read More: Monuments in Madrid
2. Saint Paul's Cathedral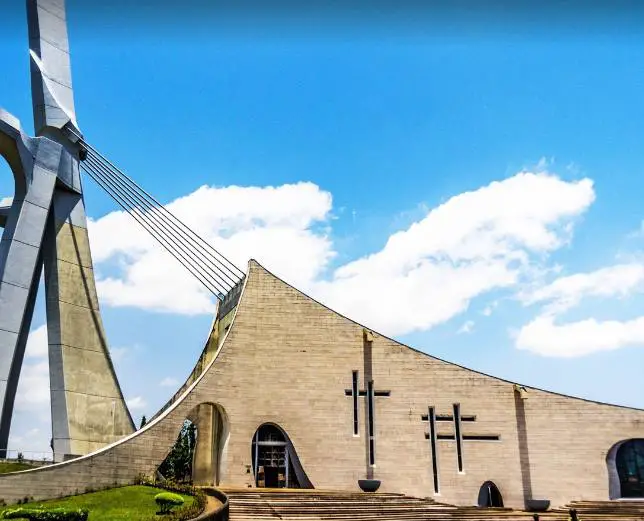 This cathedral is reputedly Africa's second-largest church building and can seat more than 3,500 people, designed by Italian architect Aldo Spirito and covering a massive 14,625 square feet (4,500m square). Pope John Paul II inaugurated the cathedral in a beautiful opening ceremony in August 1985. The famous monument in Cote d'Ivoire itself is said to be a figure of St Paul, while the buildings behind the tower represent his robes. The interior of the cathedral includes a number of beautiful stained-glass tableaux. The building also offers spectacular views of the city that tourists can enjoy
3. La Pyramide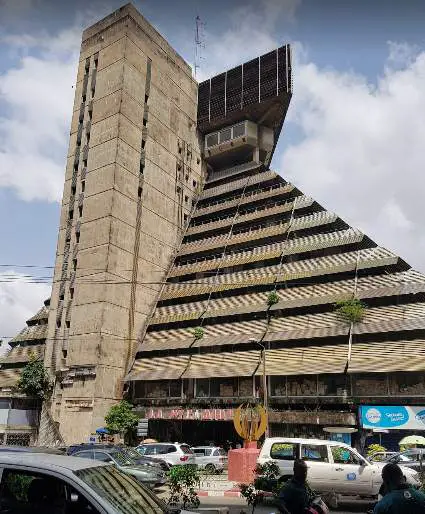 Some of the buildings of Le Pyramide are breathtaking up close as from a distance. La Pyramide was built between 1970 and 1973 and designed by the Italian architect Rinaldo Olivieri. This popular monument in Cote d'Ivoire was the first daring structure and is considered a highlight of African modernism in architecture. A concrete pyramid rests upon a gigantic cubic pillar,  it is striped horizontally with balconies, lifting itself over the city's skyline.
Read More: Monuments of Chile
4. Grand-Bassam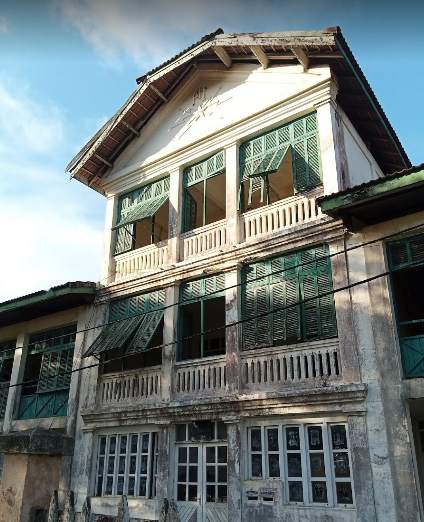 Sud-Comoé. Former French colonial capital, once an important seaport. The typical colonial city of the late 19th – early 20th century. For the most part, abandoned – thus the ornate colonial buildings have been preserved without much change. Now it is one of the ancient monuments in Cote d'Ivoire
5. Samatiguila Mosque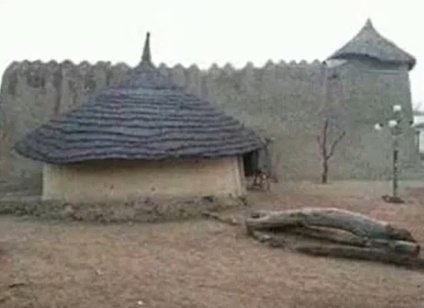 The oldest mosque in the country estimated to be approximately 1,000 years old. It is built in Malinke style. This mosque is also considered as one of the biggest in entire Cote d'Ivoire. If you are looking for one of the best monuments in Cote d'Ivoire how can you miss this beautiful and large Samatiguila Mosque!
Read More: Buildings in Jaipur
6. Palais de Justice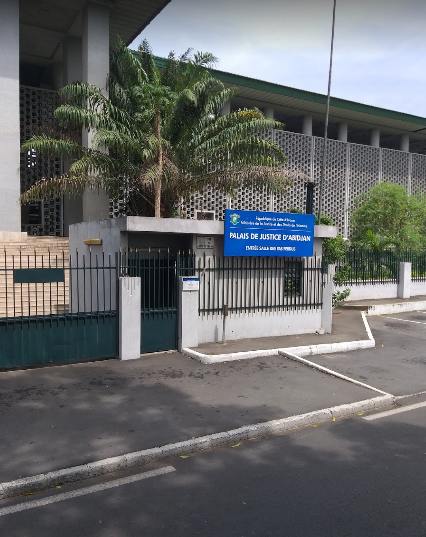 On a walk through town, the Palais de Justice should be your first stop. This monument of Cote d'Ivoire was built-in 1910 and in this building that members of Côte d'Ivoire's PDCI-RDA political group – that of the country's first president, Félix Houphouët-Boigny by the French authorities were arrested in 1949, in the struggle that preceded the country's independence
7. Galerie Cécile Fakhoury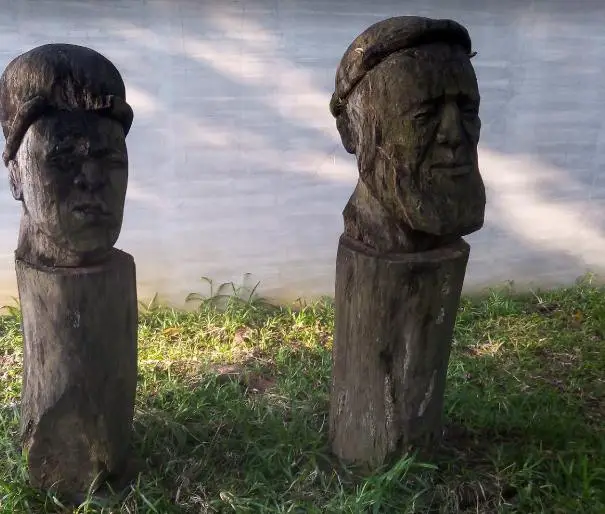 From sculpture and painting to photography, an absolute trove of African contemporary art, this cubical, 600-sq-meter gallery features the best of the continent's artists. Check the website for individual exhibitions or just explore this unique monument in Cote d'Ivoire what's on at the time. A real gem of a place.
Read More: Monuments in Mumbai
8. Presidential Palace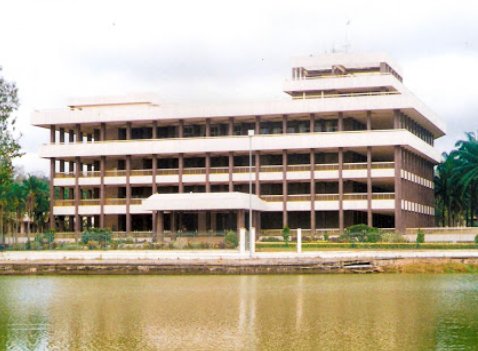 The presidential palace can only be seen from afar, where Houphouët-Boigny is now buried, but visitors come to see the sacred crocodiles that live in the lake on its southern side. Presidential Palace is counted in one of the old monuments in Cote d'Ivoire. Around 5 pm, the keeper tosses them some meat, touching off an impressive feeding frenzy. Otherwise, curious onlookers take photos while the dozens of sleepy reptiles laze away. But keep your distance: in 2012, a veteran keeper was killed by one of the creatures 




9. Monument aux Morts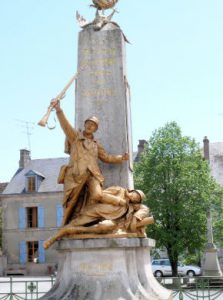 Erected in 1914 by the French, commemorating the victims of yellow fever. A sculptor named Alfred Lenoir who dedicated much of his oeuvre to France's war memorials. In this, the poised figure of a woman carries an armful of flowers and is ready to throw a fragile single flower onto the dead body stretched on the ground before her feet. Today it is one of the most visited monuments in Cote d'Ivoire.
Read More: Famous Monuments of Colombia
10. Hotel Ivoire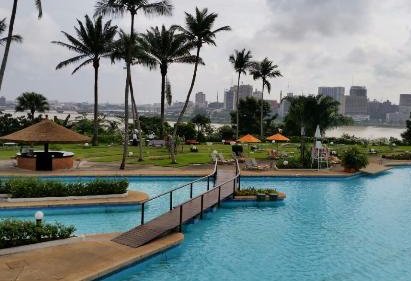 Renovated in 2011 to meet its world-class five-star status, Hotel Ivoire lost a lot of its original style and charm, but if you go through to the back hotel reception, you'll see the remaining 1960s decor of fiery colors and African motifs, heavy wood carvings, and fantastically flamboyant furniture. This hotel now becomes one of the beautiful monuments in Cote d'Ivoire. With incredible views of the city, the rooms (from CFA200,000) are, of course, as plush as it gets. Stretches all the length of the back of the hotel, you can also swim in the enormous pool
11. Nick Amon's Art Gallery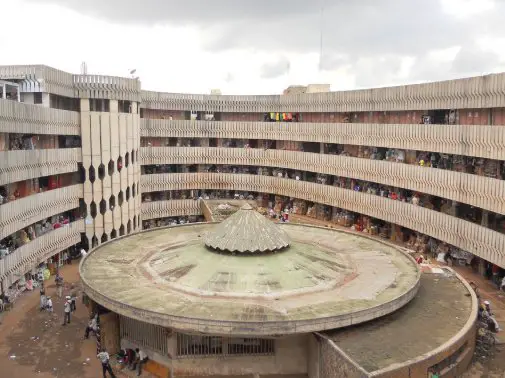 Amon known as one of Côte d'Ivoire's most respected contemporary artists will greet you with paint-splattered clothing and a warm smile. His canvases start at around CFA50,000; profits go to an organization that offers art classes to street kids. this gallery becomes one of the tourist attractions and monuments to see in Cote d'Ivoire.
Read More: Famous Monuments of Chad
12. Musée National du Costume
This museum, located in the former governor's palace, has a nice little exhibit showing the clothing styles of various ethnic groups and a photographic account of the city's (and the country's) time under colonial France. The knowledgeable local guides make the exhibit come alive about this monument to visit in Cote d'Ivoire 




So far we have discussed the best monuments in Cote d'Ivoire, which contains the proper information regarding all the most visited monuments in Cote d'Ivoire. I hope you might have loved reading this article and if you love to know more about Cote d'Ivoire then kindly head to our other articles as well which will help you to get knowledge about Cote d'Ivoire.
The post Most Visited Monuments in Cote d'Ivoire | Famous Monuments of Côte d'Ivoire appeared first on World Tour & Travel Guide, Get Travel Tips, Information, Discover Travel Destination | Adequate Travel.