Those who wish to know about the history of Russia should definitely visit this Moscow because it is considered as the renowned religious center. In boosting the country, Moscow even plays a pivotal role. Apart from the monuments and landmarks, Amusement parks in Moscow can be the other top attraction that every visitor must-see. As well as a number of magnificent places to can make your trip memorable, it even lets you relish the rich heritage in museums, vibrant nightlife, delicious food items. Read here one of the famous theme parks in Moscow Russia.
Theme & Amusement Parks in Moscow
1. Happylon Pirates Park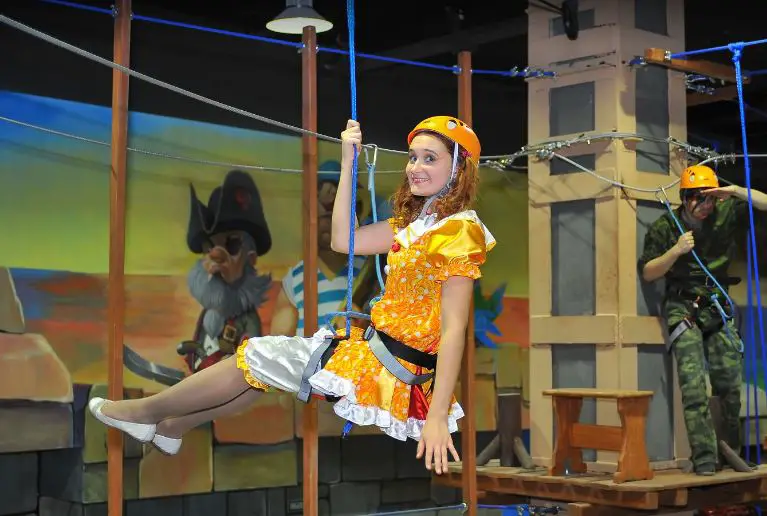 This amazing theme park in Moscow is located in the VEGAS mall. This offers entertainment and covers the area of two floors also known as a pirate island so that people can enjoy it properly. This park hosts various events that can keep people absorbed and entertained, designed for people of all ages. Moreover, there is a number of puzzle games and exciting competitions along with exciting gifts for all age groups.  For the entertainment of children, there is even a colorful animated show.
Address: Mkad 24 Kilometer, 24, Moscow, Moscow Oblast, Russia, 115582
2. Trampoline Park NEBO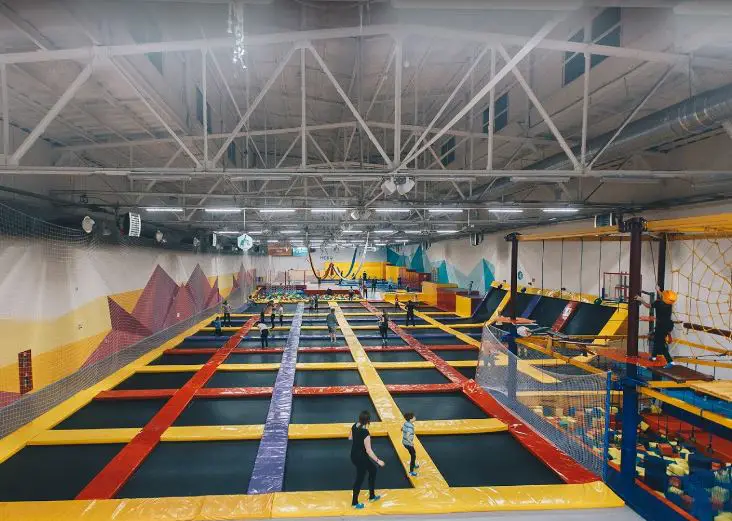 Nebo trampoline park is one of the finest theme parks located in Moscow. Multi-tiered rope, Climbing walls, Ninja arena, Cafes, and restaurants are the major points of these parks. There are water slides by indulging in water rides so that people can spend their time properly. Drag the attention of the visitors all the time it has more than 30 attractions. Moreover,  inside this theme park, one can enjoy all the rides as well as games by just taking one ticket. For both children as well as adults it is the perfect place, as they can get engaged without any hassle in numerous activities. One can book tickets that need to know the opening and closing times accordingly. From 10 AM-10 PM every day, this amusement park in Moscow Russia remains open. 
Address: Leningradskiy Avenue, 80/11, Moscow 125565, Russia.
Visit: Water Parks in Los Angeles
3. Park Skazka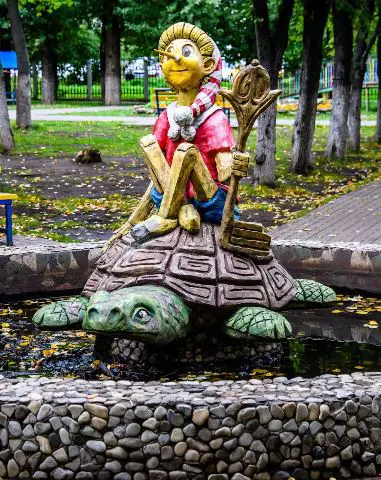 Among the various Moscow theme parkS, this is one of the fun parks in Moscow. This park is no less than a fairytale land, located on a picturesque bridge in Moscow and even has different cartoon characters in it so that children can have a great time around them. Chicken legs, Kashchei castle, Lukomorye, and more are some of the fairy places. As they can enjoy all the rides and carry the best memories from the trip along with themThis is the best place for children. Children can have a great time in the Rides, Carousels, Husky land, Climbing the walls, Petting, Magical cave, Skating rink, Cinema, Quest castle, and much more.
Address: Ulitsa Lenina, 18, Dzerzhinsky, Moscow Oblast, Russia, 140090.
Read More: Water Parks in Vancouver
4. Gorky Park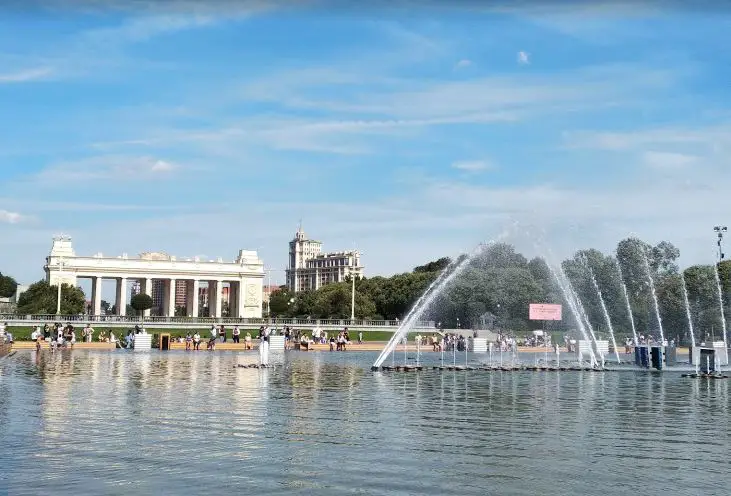 Gorky Park in Moscow is one of the best theme parks in Moscow.  Located along the Moscow River, it is the first park of its kind and is divided into two different parts. The river is completely frozen and the visitors can enjoy skating in the month of winter.  As well as music there are disco lights so that people can enjoy their visit to the park in the right way.
Address: 9, Krymskiy Val, Moscow, Russia.




5. MosZorb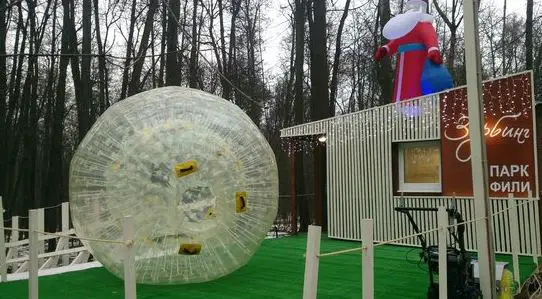 If you a fan of Zorbing than there is much best amusement park in Moscow with a lot of fun activities but MosZorb is the best one if you are a zorbing fan. Head MosZorb and have an enticing trip with your friends and family if you are tired of the same fun activities in the theme parks. 
6. Moscow 850 Amusement Park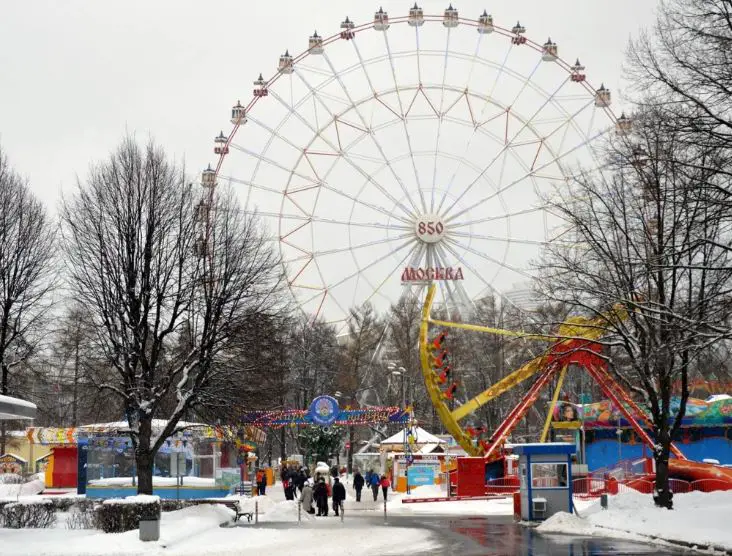 People who love to go for adventures, it is one of the finest places. People can have a view of the city while riding because it has ridden at a great height. This best fun park in Moscow park even has cars for 40 passengers, out of which five are open and the rest are closed. Without any hassle, every single car can carry eight people. Without any inconvenience, it is the perfect way of enjoying the holidays. It attracts all the visitors easily and has the tallest Ferris wheel in Europe. It is located close to the sparrow hills and the height of this wheel is 150-meter. 
Read More: Water Parks in Chicago
7. Gulliver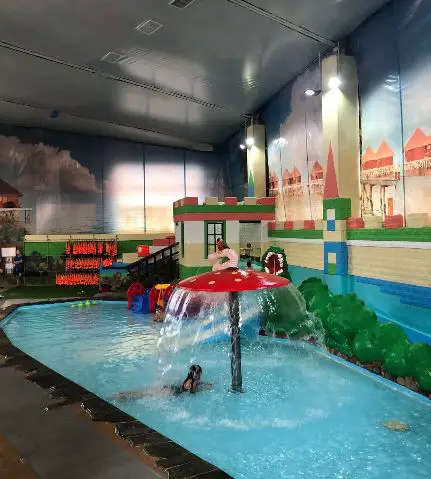 Designed in a different manner, this amusement park in Moscow for the people of all age groups has fascinating routes along with the obstacles that a person needs to go through. There is a trolley has different levels of difficulty and designed in a unique manner and so a person needs to choose accordingly. For you to engage in there are a lot of physical activities. As well as fears some of the activities will even help you get rid of the complexes. All the visitors can enjoy the rides accordingly because they are given proper safety.
Address: Teatral'nyy Proyezd, 5, Moscow, Russia, 10901




So far we have discussed theme parks in Moscow, which contains the proper information regarding all the amusement parks in Moscow. I hope you might have loved reading this article and if you love to know more about Moscow then kindly head to our other articles as well which will help you to get knowledge about Moscow.
The post Best Theme Parks in Moscow Russia | Popular Amusement Parks in Moscow  appeared first on World Tour & Travel Guide, Get Travel Tips, Information, Discover Travel Destination | Adequate Travel.