Synopsis: Italy has come with new places for couples and tourists "Zona romantica". Here kissing is obligatory for the visitors and a chance to click beautiful pictures. Once visited this place, it is compulsory to kiss. Italy is famous for its destination weddings and this new romantic zones are just like diamond in the crown.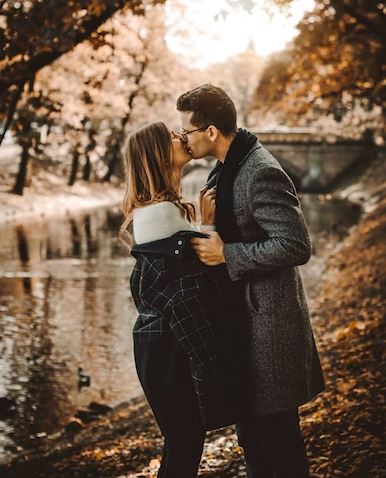 Tourists are often told about the things and places they can visit in the country like travel guides, visa guidelines, and other such rules and regulations. Travelers are told where they have to queue for the passport verifications, where they can eat good authentic food in Milan, and places they can involve in fun activities. 
Similar to this, some restaurants and other tourist spots in Italy have come up with the idea of creating romantic zones where a couple or visitors, in general, can kiss and take pictures at the best tourist places in Italy. Once visited that place you are obliged to kiss on command because that's what the rule says. This would definitely attract many tourists In Italy and boost the country's tourism. 
The Italian hotspots have converted their some part in a "Kissing Booth" where people can go and click their photos while kissing. The locations selected for romantic zones are breathtaking Belvedere del Sognatore's island of Capri. It is a picturesque lookout over the Mediterranean sea near the famous Punta Carena lighthouse. 
Saul and Isabella, a local Romeo and Juliet, are shown in a similar sign in the mediaeval village of Trentinara. Their families disapproved of their relationship, so the couple committed themselves by jumping off a cliff.
The more ironic signs stand in stark contrast to the stricter laws Italy has announced to address unruly behaviour by tourists at the tourists places in Italy. This rule is included in the recent Italy travel restrictions. The well-known nation has encountered plenty of guests that act inappropriately.
Rome has passed various rules to address unruly behaviour by visitors, including the prohibition of eating, drinking, and climbing on the famous monuments and fountains in the Italian capital.
It didn't stop two American tourists from getting caught drinking within the Colosseum after hours and were fined €800 (NZ$1300).
Not just the Italian capital has been harmed. This year, some German visitors in Venice were fined a total of €4000 for erecting a picnic on top of an 18th-century landmark, complete with a tablecloth and wine glasses. 
The post Kiss at beautiful locations in Italy| Introducing romantic zones appeared first on World Tour & Travel Guide, Get Travel Tips, Information, Discover Travel Destination | Adequate Travel.