Morocco, a culturally diverse country reflects the incredible merging of civilizations. If you see cities in Morocco map will find a bunch of mixed Islamic culture. Here cities in morocco, the uniting the traditions and lifestyles of North Africans, Ottoman Arabs, the Mediterranean, and European histories can be found. The top cities of Morocco are beautiful, complex, mysterious, and each city has one has a unique feel and atmosphere, making each one worth exploration. Here is our pick of the beautiful Morocco cities to visit to assist you with planning your next outing.
Morocco City List
1. Marrakech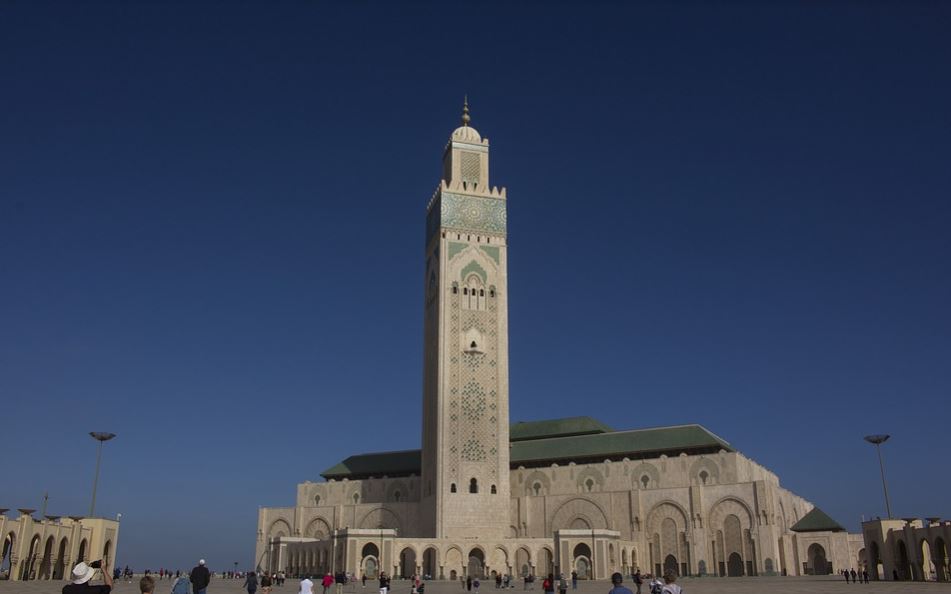 Marrakesh is a wonderful city and full of colorful souks. You will find here red walls of the medina, and restful riads that are deeply symbolic of Morocco as a whole. In Marrakesh, you will love to see a huge number of historic landmarks and cultural sites, including the Jardin Majorelle, the palaces of El Bahia and El Badi, the unforgettable Menara gardens, and the peaceful Saadian tombs. The center of Marrakesh is the open square, the Jemaa el-Fnaa where snake charmers, storytellers, acrobats, and magicians compete to entertain tourists, and evening food stalls fill the square with steam and the aroma of exotic spices. Marrakech is undoubtedly one of the largest cities in Morocco and once-in-a-lifetime destination, and can't be missed.
2. Meknes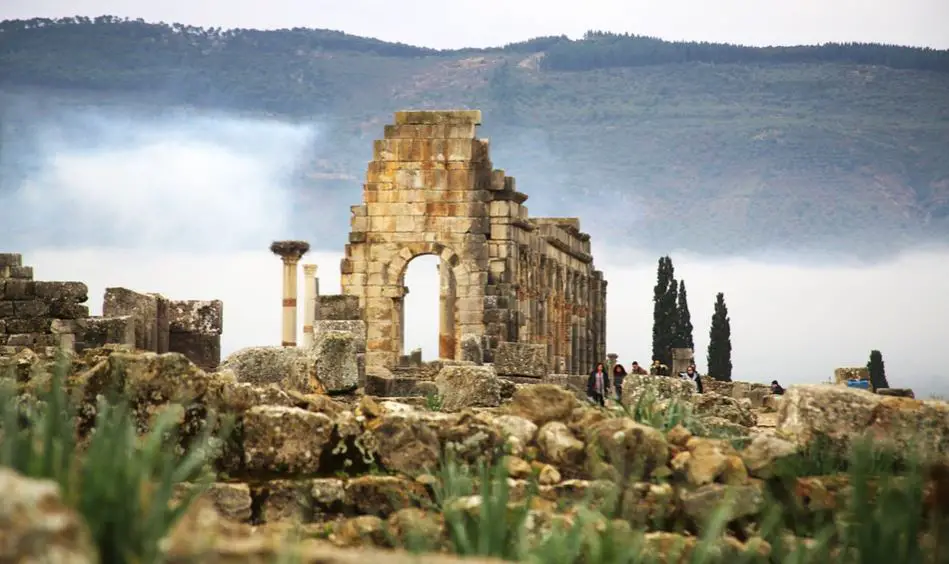 Meknes is one of Morocco's imperial and large cities in Morocco.  The spectacular Moorish architecture  in this reflects a merging of Arab and European influences. It's a living record of the history of Morocco, and in Meknes you can experience the spectacular Roman ruins of Volubilis, the incredible Almohad Bab al-Mansour gate with its zellij mosaics, the 14th century Madrasa Bout Inania, and the stunning royal palace of Dar el Makhzen.
Read More: Best city in Thailand
3. Fez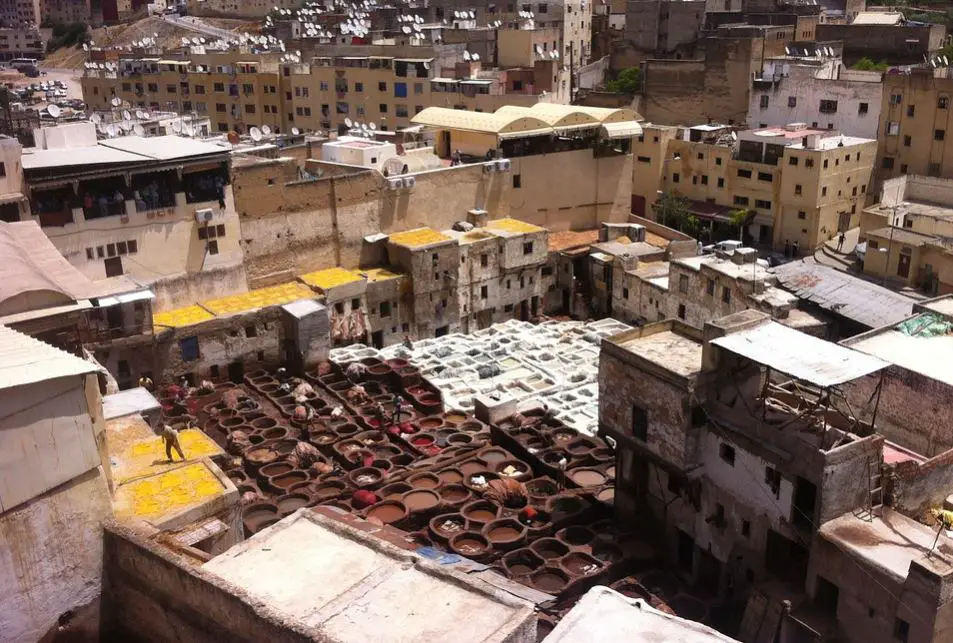 One of the most established and most historic and major cities in Morocco in North Africa. Fez is one of the most historically and culturally important  and main cities in Morocco. It is also a wonderful destination for travelers. The massive walls, gates, and fortifications of Fez show its importance as a city in ancient times, and the incredible 9th century Madrasa of Al Quaraouiyine is the oldest continually operating educational institution in the world. The medinas of Fez are full of traditional handcrafts, local artisans, quiet cafes, and traditional Moroccan life.
4. Chefchaouen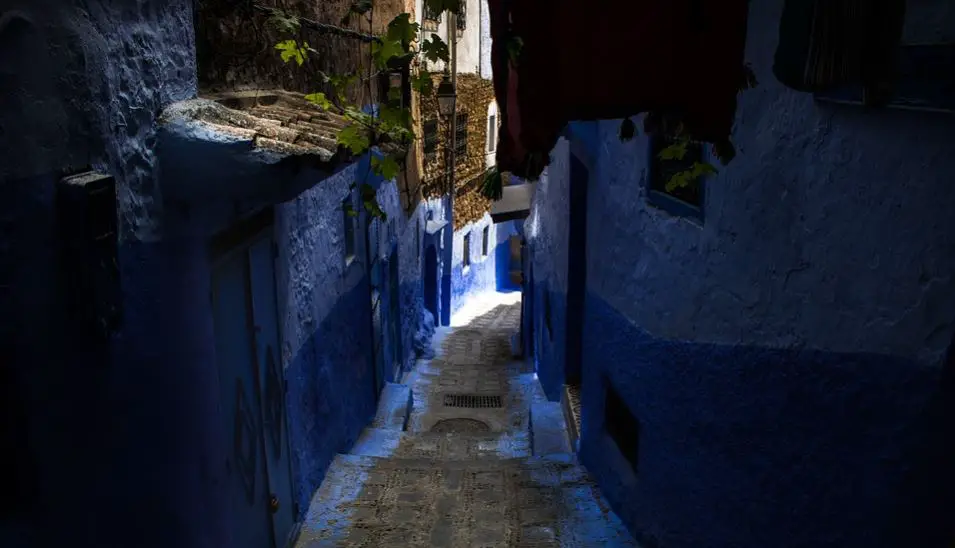 Chefchaouen is known as Morocco's famous Blue City that has the most unique scenery in the country. The vivid blue walls of the medina in this city form a striking visual contrast with the mountains above and the sea below. It's one of the most beautiful cities in Morocco as well as in the world, and the relaxed lifestyle, terraced dining, easy hikes and beach walks, and local handcrafts make it a wonderful destination.
5. Tangier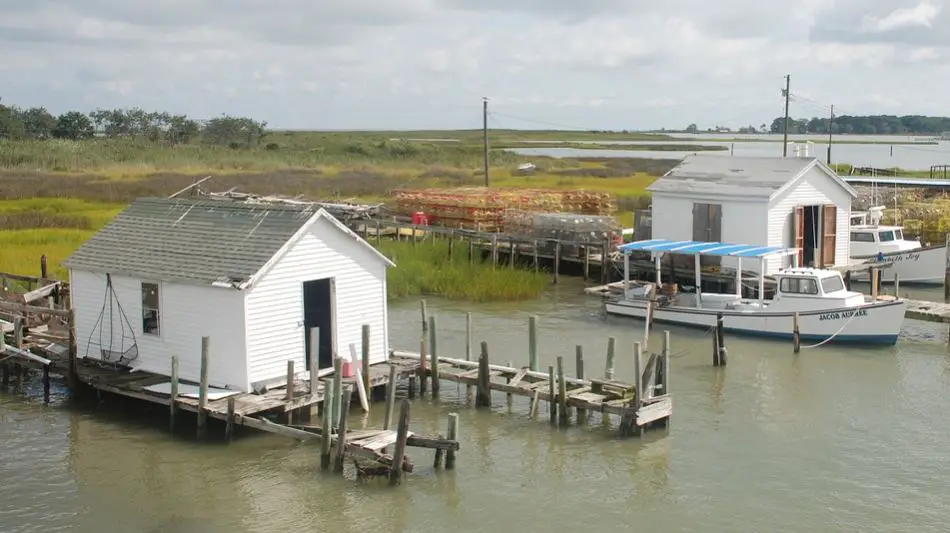 The lush oasis of Tinghir is a subtropical palm forest in the heart of Morocco. It's a great destination and famous cities in Morocco for those who want to visit the incredible Todra Gorge. The gorge can be hiked on foot, or toured with donkeys, and is a world-class destination for rock-climbing.
Read More: 10 Best Places to Visit in Paris
6. Casablanca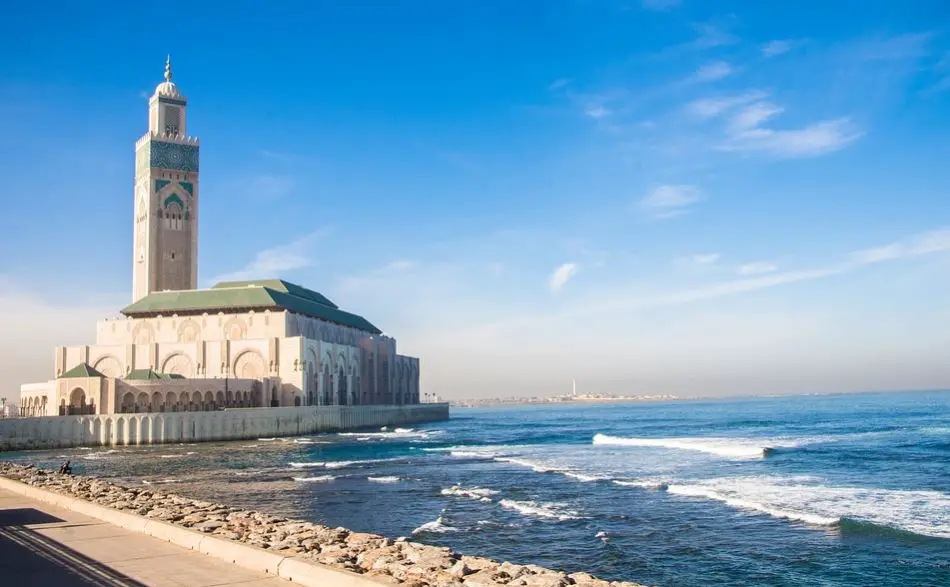 It is undoubtedly one of the best places to visit in Morocco, and the ideal representation of modernity while Casablanca might not be as atmospheric as the other cities. This popular city in Morocco have stunning moresque buildings, which meld the French-colonial design with the traditional Moroccan style, is the best thing to admire here. It is definitely among the best places to travel in Morocco, owing to its awesome food and architecture.
7. Asilah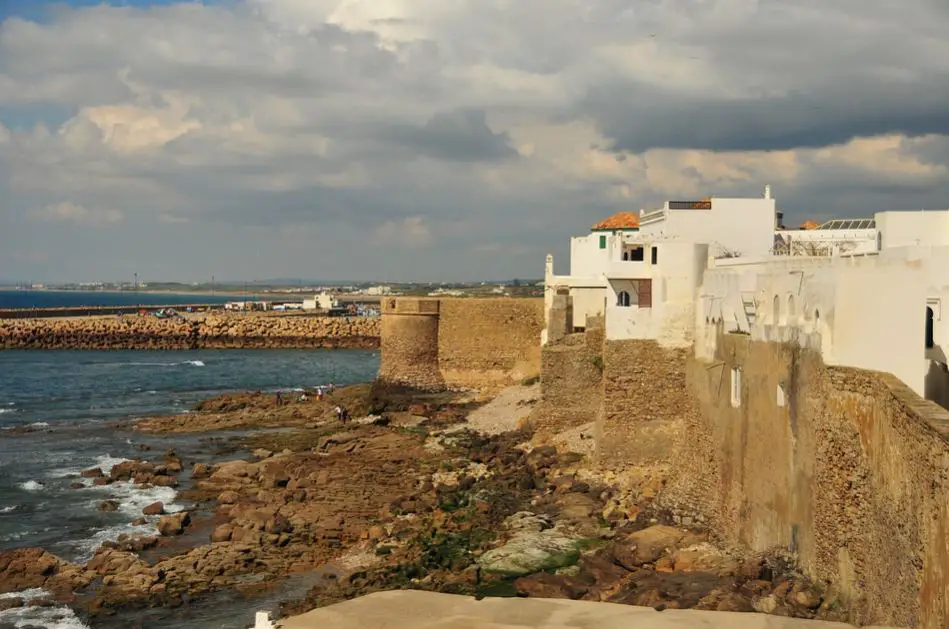 Asilah is situated on Morocco's North Atlantic coast. The seaside city Asilah is very popular with Moroccan vacationers who flock to its sandy beaches during the hot summer months. The walls of this city are covered in colorful murals and the houses of this must see city in Morocco are painted white, evoking the white-washed towns of the Greek Islands. Artists, musicians and street performers converge in Asilah for the town's vibrant annual Arts Festival in every August. While the impressive ramparts are a relic of Portuguese colonial rule, parts of the medina dates back to the 8th century.
Also read: Visiting Paris in Two Days
8. Tinghir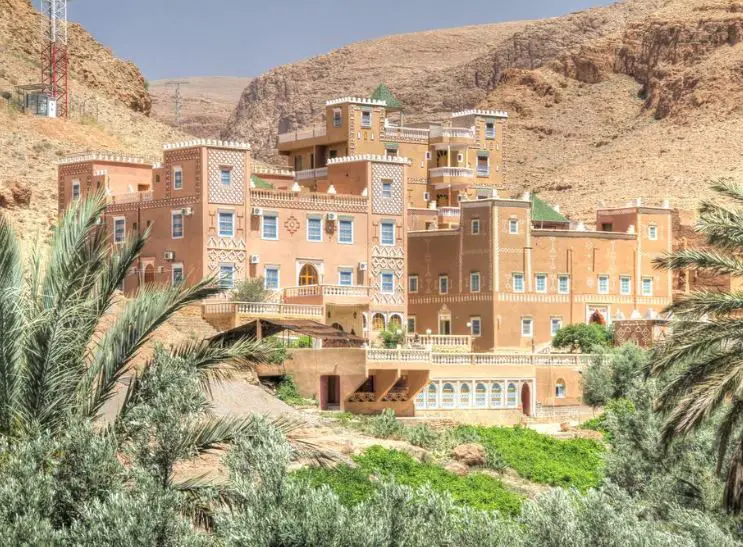 Tucked between the High Atlas Mountains and the gorgeous Sahara Desert, Tinghir is Morocco's crown jewel that sits snugly in the center of the Todra Valley. Unlike other cities in this country, Tinghir is known to be an old French town that has now turned into a sprawling city entertaining tourists with splendid flower gardens, Kasbahs, and rustic narrow streets. It's also every hiker's top city in morocco to visit since it provides amazing views of the entire city and surrounding hills after a hike up to the 18th Century Glaoui Palace ruins sitting at a considerable elevation.
9. Essaouira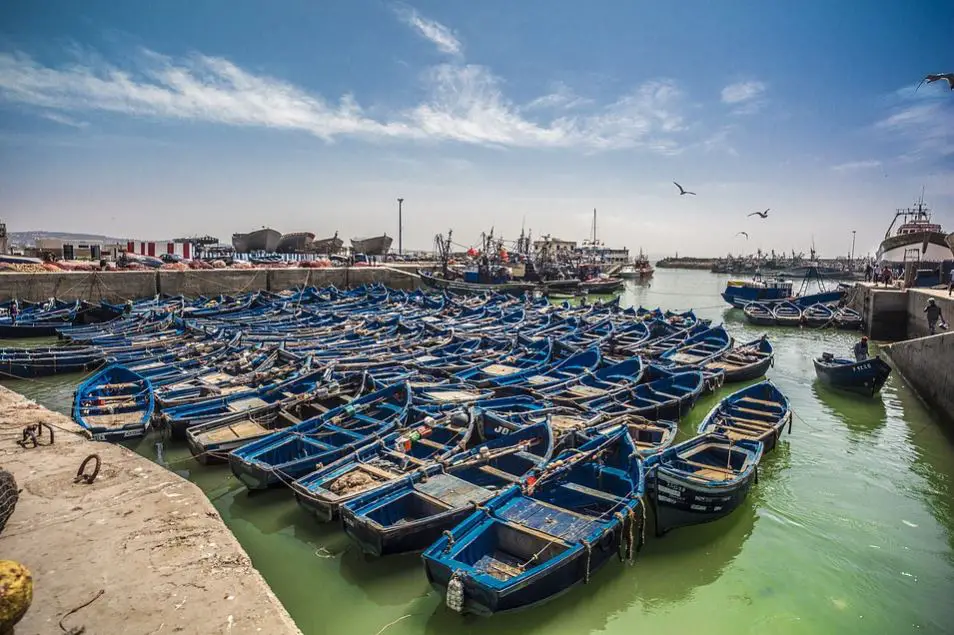 Essaouira is one of the must visit cities in Morocco and have top tourist attractions in it. And not just because it's a great city to get away from the heat and monotony of the big city's lifestyle, but also because it's the place where season three of Game of Thrones was shot. This seaside town was a popular beach hangout for celebrities like Jimi Hendrix and Bob Marley makes it more popular is that back in the 60's. You never know, you might just end up meeting your favorite celeb on your visit to Essaouira. 
10. Ouarzazate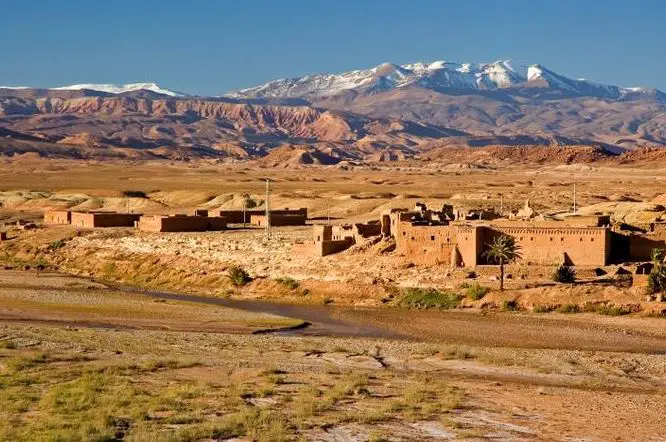 Ouarzazate is an incredible fortified and beautiful city in Morocco, and a popular starting point for destinations further into the desert. The red walls and towers are a fantastic sight, ascending the hillside and overlooking the valley below. It's so picturesque, in fact, that it is has been a filming location for an incredible range of films and TV shows, including Lawrence of Arabia, The Last Temptation of Christ, The Mummy, Gladiator, The Hills have Eyes, and was a location used in Game of Thrones. The ancient kasbahs and spectacular scenery capture the imagination.
Morocco City List is letting us know all the best cities in Morocco to visit as it is providing a brief description of the top 10 cities in Morocco to visit and some Morocco major cities. Hope this article would be beneficial for you as it provides the name of cities in Morocco which must not be missed and kindly share your views.
The post Best Cities in Morocco to Visit | Major Cities in Morocco appeared first on World Tour & Travel Guide, Get Travel Tips, Information, Discover Travel Destination | Adequate Travel.