Is there anyone in this world who does not like an Italian dish? Though it is not all healthy but so delectable. Are you Looking for an Italian restaurant in Amsterdam? Then there is absolutely no scarcity of exemplary places to find classic, delicious Italian food in Amsterdam and the city boasts a number of exceptional restaurants, delis, and pizzerias. Handmade pasta, stone-oven pizza, sticky and soft steaming risotto, and appetizing tiramisu; Italian cooking comes straight from the heart. 
List of Best Italian Restaurants in Amsterdam
1) Monte Pelmo
Popular for its colourful collection of Italian gelato and sorbets, this charismatic place has been in the ice cream business for about 50 years, It is among the longest-running foundations of its kind in the Netherlands.
The best handmade ice cream with variety and classic flavours. Classic caramel-filled waffle, cinnamon, Apple pie and chocolate with hazelnut are just some of the intense flavours served by this amazing ice cream parlour.
Address: Tweede Anjeliersdwarsstraat 17, 1015 NS Amsterdam
Read more: Best Indian Restaurants in Amsterdam
2) Pasta e Basta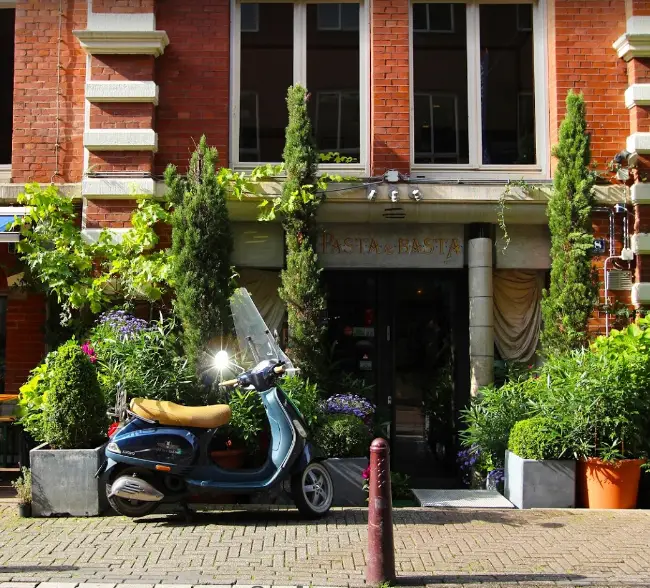 Pasta e Basta is an Italian restaurant in Amsterdam Netherlands that is quite suitable for an incredible night out along with singing staff, classic Italian pasta and an exclusionary wine list. Pasta e Basta is an amazing experience for all senses. The restaurant is popular for its exceptional menu, which revolves around traditional Italian pasta dishes. It is suitable for all business meetings, group hangout or a romantic date. The interior is beautiful with a cosy atmosphere
Address: Nieuwe Spiegelstraat 8, 1017 DE Amsterdam
3) De Pizzabakkers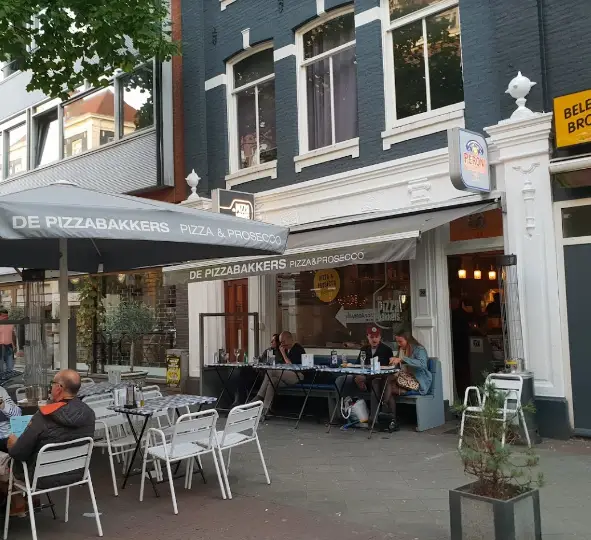 This famous Italian restaurant in Amsterdam Netherlands thanks to their confidence on carefully selecting Italian ingredients, and making use of ovens, this famous chain of pizzerias serves some of the best thin-crust pizzas in the entire city. There are currently five branches located in Amsterdam. All the five branches have the same menu and they also serve an impressive range of Italian drinks.
Address: Plantage Kerklaan 2, 1018 TA Amsterdam
Read more: Best Christmas Markets in Amsterdam
4) Caldi e Freddi
This welcoming Italian joint is by the friendly staff and team of highly experienced and skilled cooks, and it holds rank among the best Italian restaurants near Amsterdam central for affordable, delicious meals. The restaurant is situated near Dam Square, and it serves everything, Its menu features a broad list of Italian sandwiches, stuffed with lavish helpings, cured meats and other Italian delicacies. These appetizing dishes are quite affordable
Address: Spuistraat 102, 1012 VA Amsterdam, Netherlands
5) Il Sogno
This Italian hub offers much more than food and they are well known as a concept store than a restaurant. Customers can select through a collection of items imported from Italy. From providing space for the products, It also serves Italian food items all over the day. Breakfast and lunch are available here.
Address: 19 Koningsstraat, Amsterdam-Centrum Amsterdam, Noord-Holland, 1011 ET
Read more: Best Brunch Spots in Amsterdam
6) Bar Moustache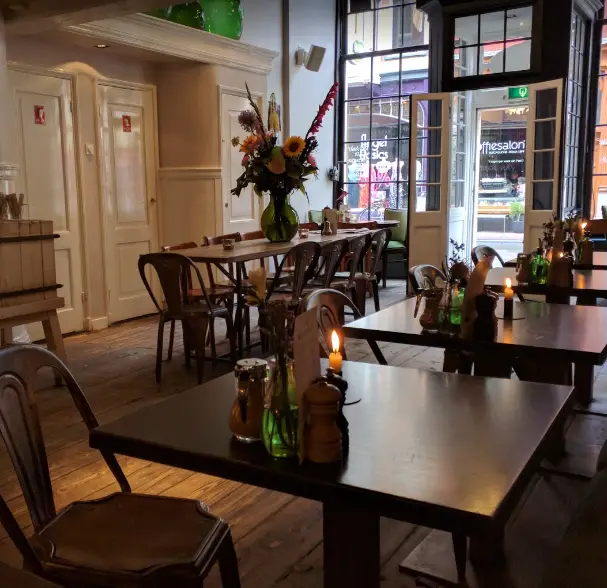 Bar Moustache is an Amsterdam Italian Restaurant, So Step into this classy yet elegant interior of Bar Moustache for fresh and mouth-watering food. One of the best things about Bar Moustache is a simple and stylish atmosphere. The bare whitewashed brick mix with lovely fresh flowers and fancy furniture for that ideal mix of rustic and dignified
Address: Utrechtsestraat 141, 1017 VM Amsterdam
7) Pazzi Amsterdam
Craving for some classic Italian pizza cooked to perfection. Then must visit this charismatic spot, which is famous for its delicious, crispy pizza cooked inside a wood-burning oven. The interior is quite cosy and spacious. There is plenty of room available inside the restaurant's dining area along with more seating available outside. They also serve antipasti and desserts, along with plenty of drinks imported from Italy.
Address: De Clercqstraat 93h 1053 AG Amsterdam
Read more: Best Vegetarian and Vegan Restaurants in Amsterdam
8) Mappa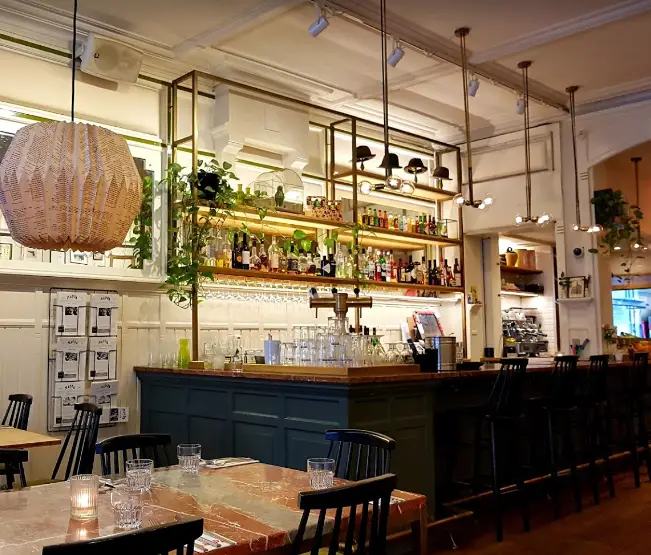 Inserted away behind Dam Square, this traditional yet elegant restaurant serves simple dishes encouraged by custom Italian cookery that is prepared, cooked and served with the ultimate care and attention. it is located in the busiest parts of Amsterdam's remarkable centre, it's peaceful, elegant, gorgeous and dimly lit ambience matches ideally with its cultured yet simple menu. There are many well-crafted dishes available on Mappa's menu, including several Italian classics along with other lighter dishes
Address: 59 Nes, Amsterdam-Centrum Amsterdam, Noord-Holland, 1012 KD
9) Renato's Pizzeria
The list of Italian food is incomplete without pizza and similarly the best pizza in Amsterdam list without Renato's Pizzeria on there. This local is a favourite go-to when it comes to classic Italian pizza. So It is all about purity and quality, with the use of items imported directly from Italy. 
Address: Karel du Jardinstraat 32, Amsterdam
Read more: Best Beaches in Amsterdam
10) La Perla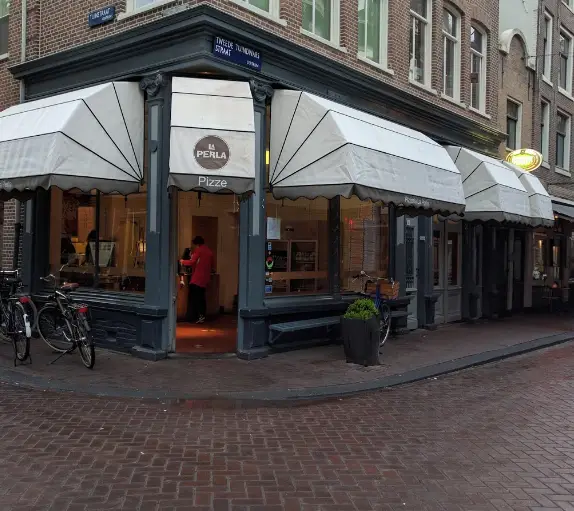 This amazing restaurant is often specified by Amsterdam locals as the best place to get Italian pizza. In the scurry Jordaan district, you'll find this small place serving classic Italian dishes. During lunchtime, they provide mouth-watering sandwiches over-loaded with fresh raw ingredients
Address: Tweede Tuindwarsstraat 53, 1015 RZ Amsterdam, Netherlands
Here are the best Italian restaurants in Amsterdam which are famous for its quality and customer service, you can go here for dates, client meeting and with friends to enjoy the taste  of real pasta and pizzas.hope you loved our post about Italian restaurants in Amsterdam Netherland, give  us your reviews in comments section about these places and share this article so that  it will be useful for others.
The post 10 Best Italian Restaurants in Amsterdam | Italian Food in Amsterdam, Netherlands appeared first on World Tour & Travel Guide, Get Travel Tips, Information, Discover Travel Destination | Adequate Travel.