Synopsis: Recently Vietnamese airline "Vietjet" make an announcement at Da Nang Investment Forum 2022 to launch new routes to connect the famous coastal city 'Da Nang' to five famous cities in India. With this announcement, Vietnam was wishing to boost its presence in India, which is so far the largest country in the subcontinent.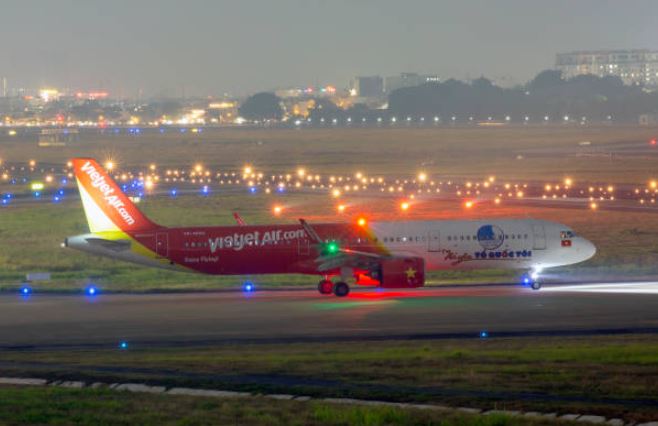 Good news for travelers planning to visit Vietnam this year. Famous low-cost Vietnamese Airline Service "Vietjet" has announced new routes to connect Vietnam with India. Until now, flights are operational only between New Delhi/Mumbai to Hanoi and New Delhi/Mumbai to Ho Chi Minh City. 
Earlier this year, officials announced to launch two more routes that will connect New Delhi and Mumbai to the island city of Phu Quoc in Vietnam. However, the decision to start five more new routes has been announced recently in Da Nang Investment Forum 2022. 
New routes will connect the famous coastal city of Vietnam "Da Nang" to New Delhi, Hyderabad, Ahmedabad, Mumbai, and Bengaluru. Apart from this, there will be four to seven return flights per week that will provide better connectivity to Vietnam. 
Vietjet airline makes this announcement to connect five new routes at the Da Nang Investment Forum 2022. Initiating new routes to India is a great initiative to promote the Da Nang city globally and attract Indian visitors to the country. The destination serves as one of the most attractive tourist destinations for international travelers. New routes announced by Vietjet will start in the third quarter of 2022 probably in September. 
With this move, Vietnam wants to promote tourism in Da Nang city. It is no doubt that Da Nang is a beautiful location in Vietnam but it is still an unrevealed location among tourists. 
Vietjet's Vice President, Nguyen Thanh Son added that new routes will open more opportunities to promote tourism that will increase the overall economy of the country. He is anticipating witnessing more visitors this year in Da Nang as well as in other coastal cities. 
Until now Vietjet has provided to and fro transportation facility to more than 22 million passengers within eight domestic and five international routes from Da Nang. With the commencing of new routes, the data will definitely go to leap till the end of the year.
The post Vietnam Airline Introduces New Routes Connecting To 5 Different Indian Cities appeared first on World Tour & Travel Guide, Get Travel Tips, Information, Discover Travel Destination | Adequate Travel.