Here are our Christmas things to do in Zürich list you will see lots of fun activities. Christmas is the most wonderful time of the year and Zürich is an absolutely magical place. With so many friends and family-friendly things to see and do, So, if you find yourself in Zurich during Christmas, here are a few ways you enjoy no matter what kind of weather you encounter in this sparkling Swiss city. Read this whole article on the best things to do in Zurich during Christmas and plan your trip: 
What to do in Zurich at Christmas?
1. Christmas Markets of Zurich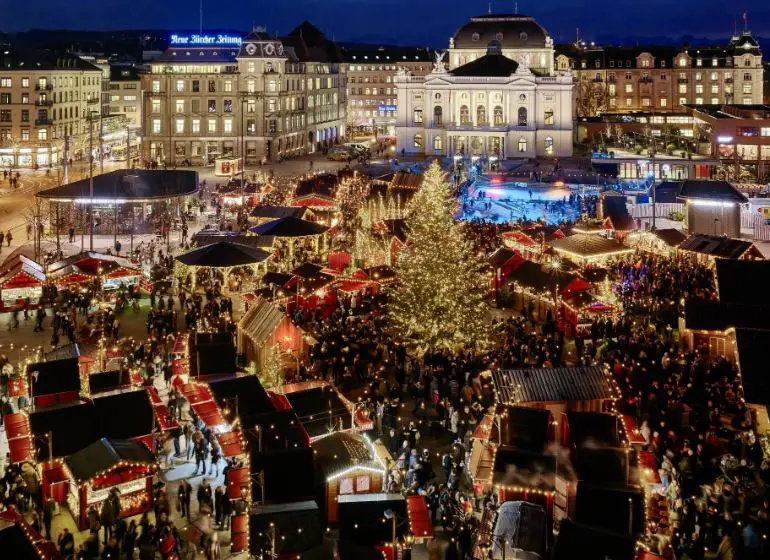 You will definitely love Weihnachtsdorf, in Sechseläutenplatz in front of the Opera House. It's open from November 23rd-December 23rd. I call it the Bellevue Christmas market as it's right at the Bellevue tram stop. The Zürich main train station also has a wonderful Christkindlimarkt market including a 50 foot tall Swarovski crystal tree and cute little shops with crafts and food. It's one of the largest indoor Christmas markets in Zurich. It's great if the weather is terrible. The market is open November 23rd-December 24th.
2. Ice Skating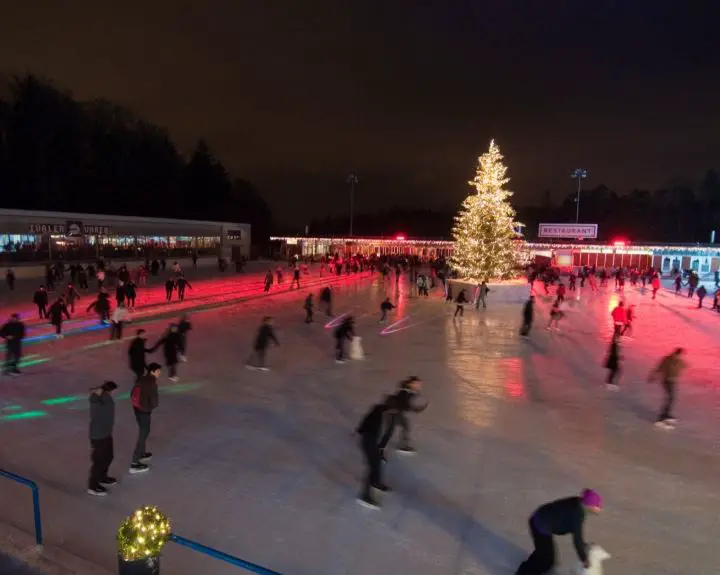 Here are three of our favorite places to ice skate in Zürich are the Weihnachtsdorf Christmas Market, ETH, and Dolder. Skating is one of the most popular things to do in Zurich around Christmas. These are all very different places. My favorite is the Weihnachtsdorf ice rink. We skate, eat, and wander the Christmas market. It's a one-stop-shop for all things Christmas. ETH is the very best view of Zürich. It's located at the university, up on the hill, so we can see all the rooftops of Zürich. And the snack bar there is really cute. Dolder is a large and very well laid out facility with enough room to skate as well as lockers for all your stuff.
Read More: What to do in Miami for Christmas




3. Marlitram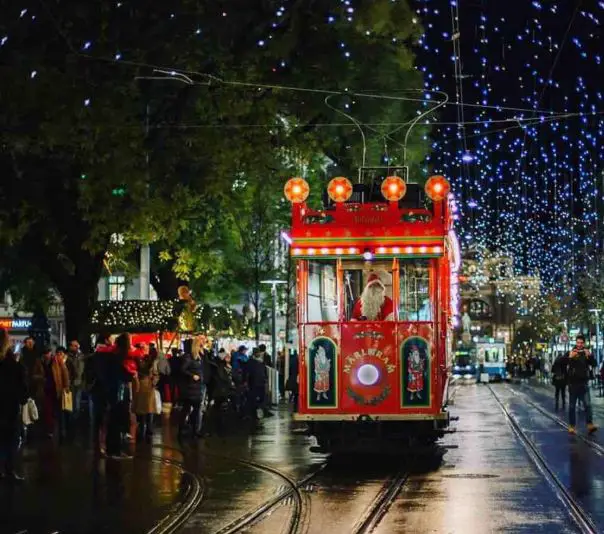 Very few know the Marlitram is a Christmas themed old-fashioned tram for children with Santa at the wheel and angels handing out cookies. If you do not board on this tram on Christmas, you had nothing done and ruin your Christmas. This is an absolute must with kids in Zurich. Buy tickets at Jelmoli and involve in things to do in Zurich at Christmas. Tickets go on sale on  November 21st for the first Marlitram ride on November 28th.
4. Candle Making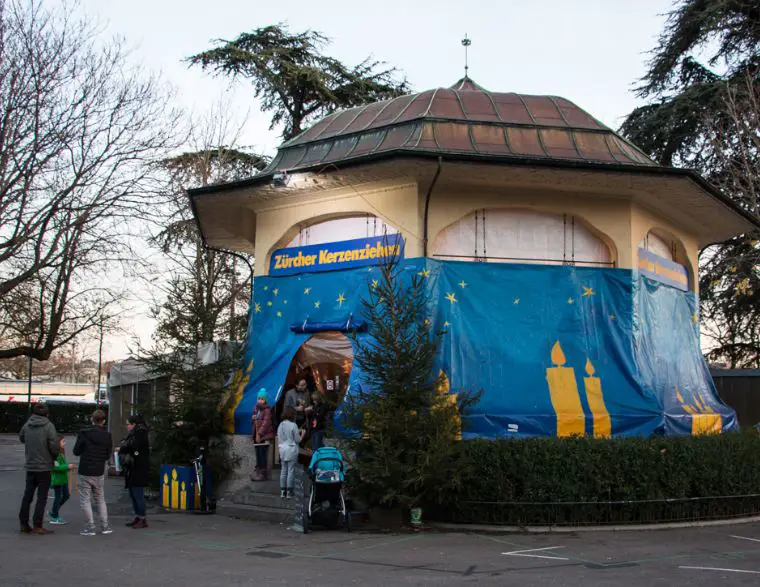 I am sure your favorite place for candle dipping is at the Burkliplatz. You will definitely love to make candles, take a break in their cute cafe, then resume candle making. I love the therapeutic meditative state, we get into while making candles. Love the shorter kid-size candle dipping they have there and counted in things to do in Zurich during Christmas. This candle making hut in the middle of the Burkliplatz is open November 10th-December 22nd.
Read More: Christmas Celebration in Bangkok




5. Send A Letter To Santa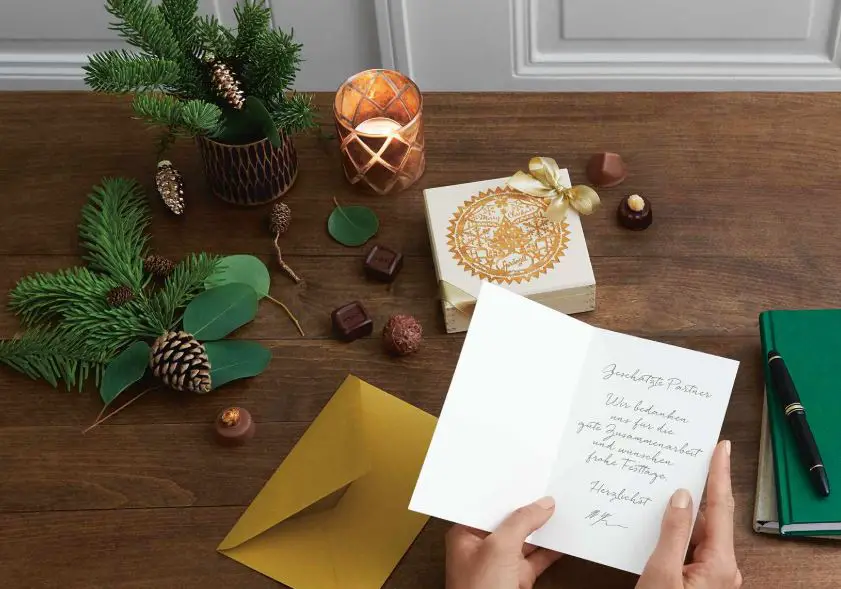 How cute is it that the Swiss Post sends a letter and a tiny toy to every child who writes Santa a letter?! You can write Santa a little letter and see what they get back in the post. Writing a letter is considered in things to do in Zurich on Christmas day. Last year the Swiss Post team wrote back to 18,699 children.
6. Enjoy some Glühwein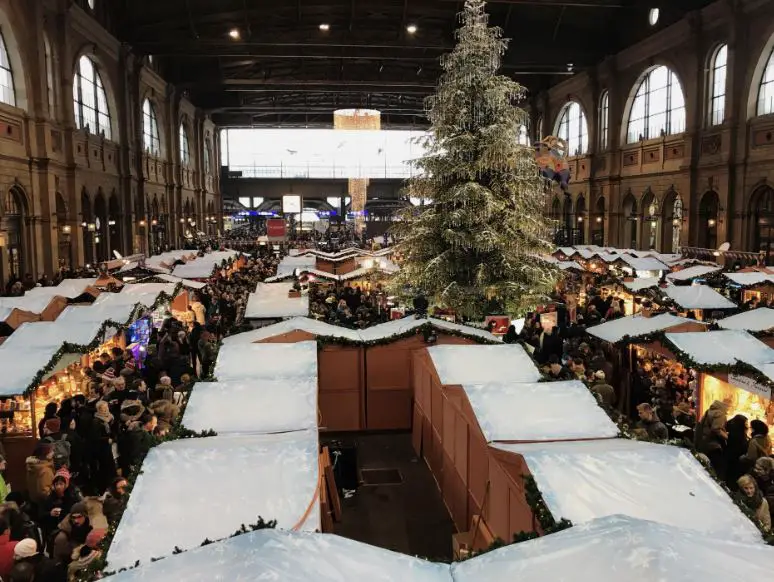 The Swiss needn't bother with a reason to enjoy wine. So when winter rolls wherever fire blending up Glühwein, hot reflected on wine. There's not at all like it to warm you on a sub-multi-day and appreciating a cup, or two is an absolute necessity do on any Christmas get-away.




7. Escape to a Beautiful Small Town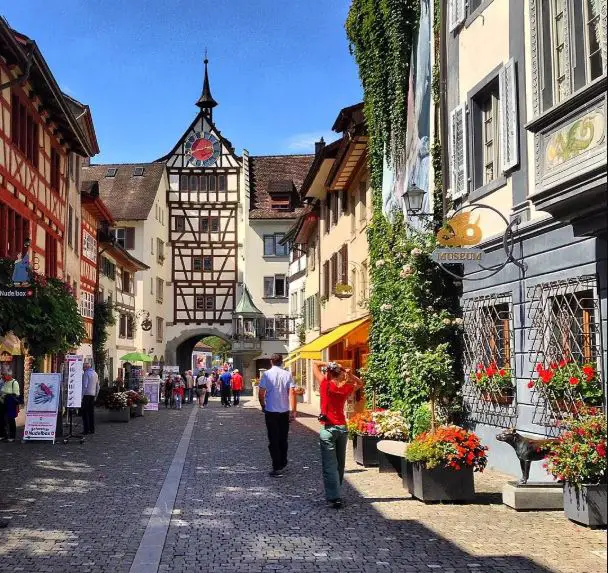 If you have no idea what to do in Zurich at Christmas? just escape to a beautiful small town. Visiting one of Switzerland's greater cities (like Zurich or Geneva) is constantly exciting, yet in the event that you want to keep things quiet and a little calmer you should look at one of these towns. Every ha its own one of a kind character, especially during winter, and will offer you an alternate encounter that you can't discover in the urban areas.
Read More: Christmas markets in Sydney
8. Chow down on Cheese Fondue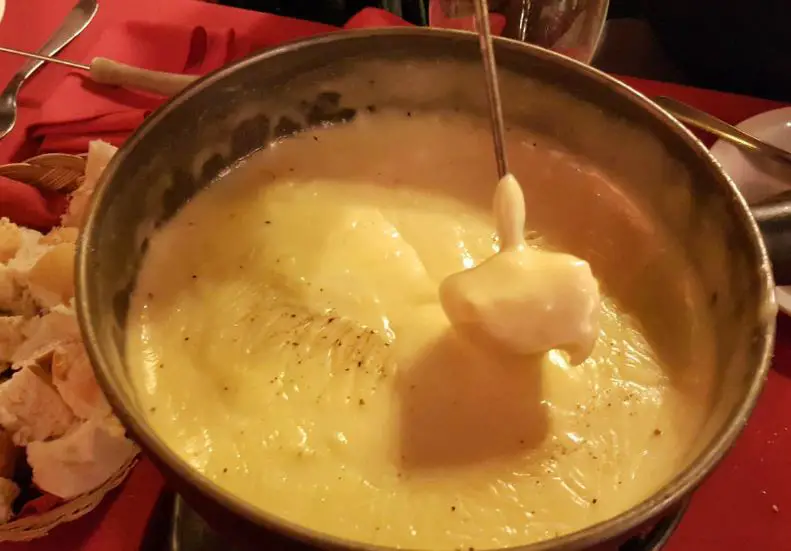 Keeping in the custom of warding off the winter chill, you should make a point to attempt a pleasant pot of liquid cheddar fondue; Switzerland's national dish. Winter is the fondue eating season (you will discover it during summer however it's not exhorted). Best not pig out on this overwhelming dish before a skiing trip, however, it's the most ideal approach to remake vitality and you can enjoy a glass of white wine simultaneously.
9. Ogle at Switzerland's Tallest Christmas Tree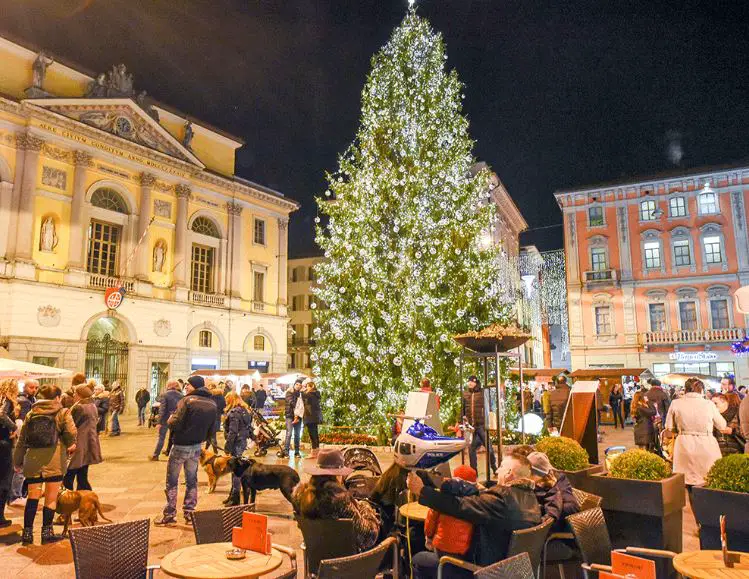 Consistently, St. Gallen exceeds the remainder of Switzerland with an enormous 20 meter Christmas tree that flashes with the shine of more than 5000 pixie lights. Visiting this tree is one of the best things to do in Zurich at Christmas. The tree sits before the Abbey of St. Gallen, one of the most delightful structures in the nation. You won't be frustrated by the remainder of the town, which has a completely pedestrianized focus, the lanes of which become a "city of stars" during the Festive season.
Read More: Christmas Celebration In Venice
10. Fondue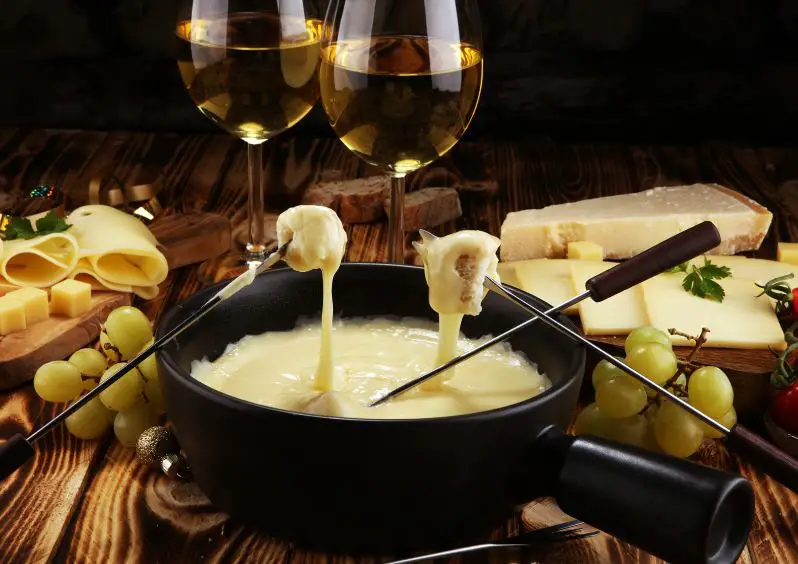 There are so many places to have fun fondue experience in Zürich. We love the Fondue Chalet in the Wienachtsdorf and will definitely make a reservation again this year. There is a fondue tram in Bellevue from November 2nd-February 25th. And the fondue boat is a gorgeous way to see Lake Zürich.
11. Hot Chocolate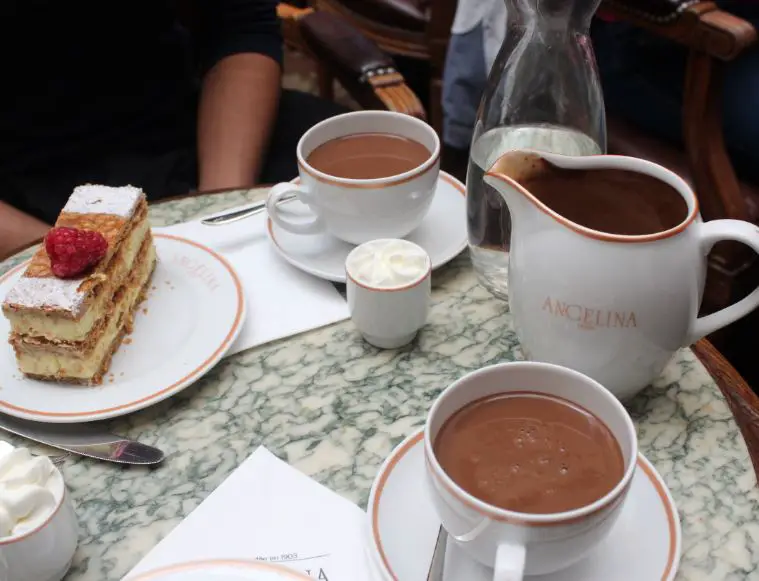 Your favorite Christmas decor in all of Zürich is at Cafe Schober. This is the very best place to sit and enjoy the gorgeous decorations and a cup of their famous hot chocolate. Tasting hot chocolate is one of the Christmas things to do in Zurich. But favorite hot chocolate in Zürich is at Sprüngli. Plus, they give the kids syrup, colors, coloring paper, and a macaron.
12. Singing Christmas Tree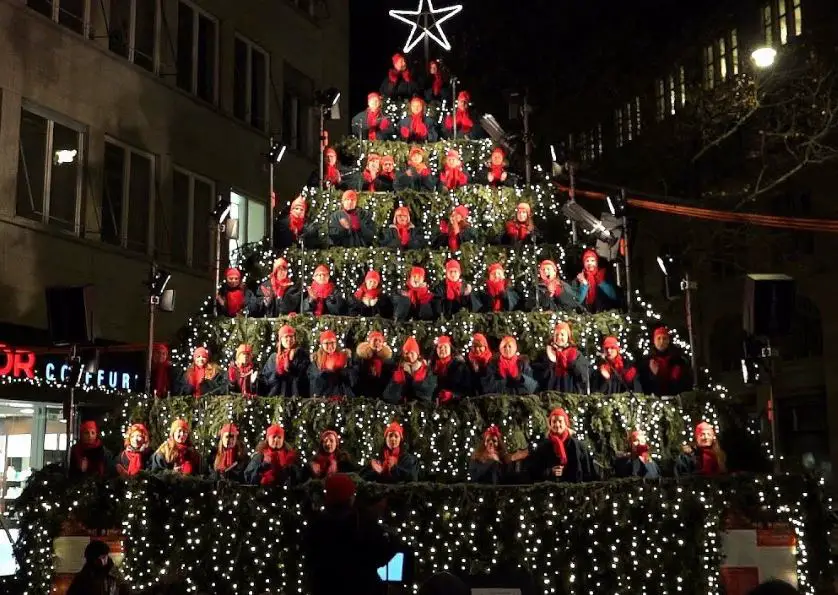 The Singing Christmas Tree is fun for the family from November 23rd to December 23rd. This one month is complete devoted to the things to do in Zurich at Christmas time. With a fondue restaurant and other food and snack huts, the family can enjoy this little spot right off the Bahnhofstrasse and listen to the singers standing in the tree.




So above are some things to do in Zurich at Christmas that will blow your mind and will compel you to make a trip to Christmas things to do in Zurich. I hope you would love this article if you do so go and comment on the given section. 
The post Top 12 Christmas Things to do in Zurich | Christmas in Zürich, Switzerland appeared first on World Tour & Travel Guide, Get Travel Tips, Information, Discover Travel Destination | Adequate Travel.