If you are planning your trip to Paris, especially with your children, surely you have the desire to visit some of the best amusement and Water Park in Paris. All kinds of slides, artificial lakes, beautiful themed, amusements and water games are the kind of fun we all need nowadays. There are many amusement parks in Paris, in all parts of the country, so no matter where you are planning to spend your holiday because you can easily reach some of them. Here we provide you the name of a famous water, theme and amusement park in Paris and the way to reach there which will be quite suitable for visitors.
Best Amusements and Water Parks in Paris
1. Disneyland Paris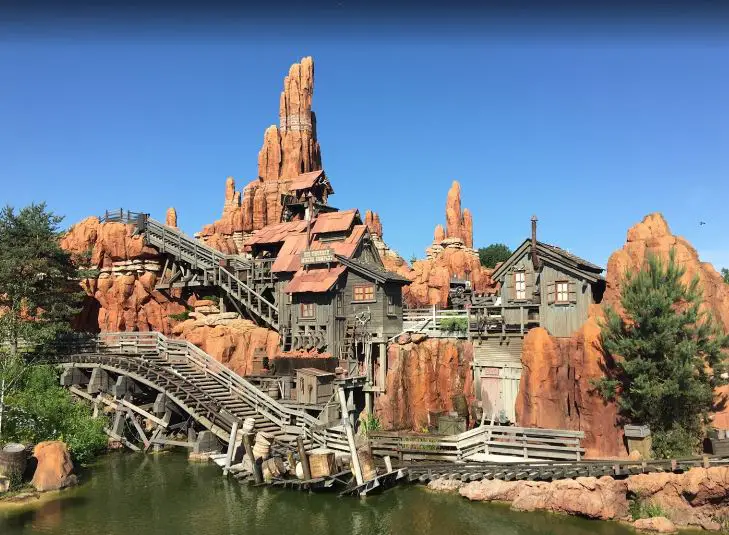 This tourist complex is located 32 km from Paris, in Chessy, and it is more than 22 km² in size. Disneyland Paris has 2 parks: Disneyland Park and the Walt Disney Studios Park. It is considered one of the amusement parks in Paris France. Within the enclosure as well as around the park, 7 Disney hotels are available to customers. You will also find a golf course, an entertainment center, 10 partner hotels, 3 railway stations, and 2 shopping centers. Young and old, come live a magic moment, meet your Disney idols and attend live shows created according to the seasons as well as parades and major events organized throughout the year. There are more than 50 attractions in the water parks in Disneyland Paris Disney parks, exactly what it takes to never get bored and have a dream holiday.
Address: Boulevard de Parc, 77700 Coupvray, France
2. Aquaboulevard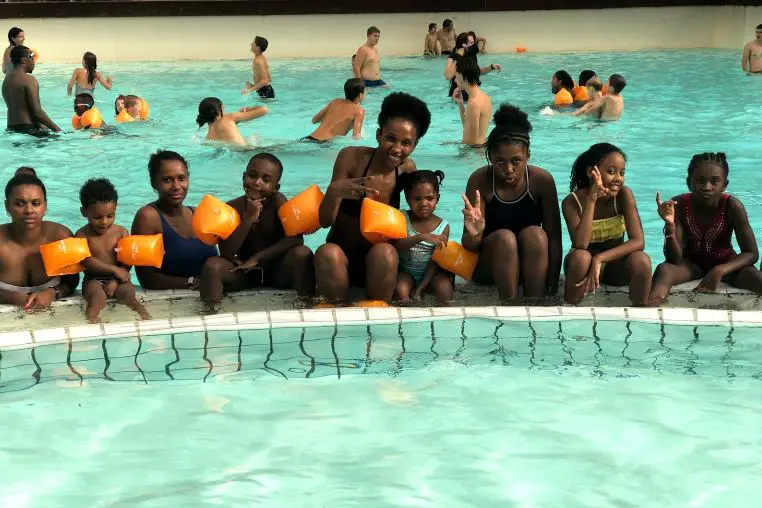 Water, waves, swimming pools, wakeboarding, slides, do you like it? Aquaboulevard is the perfect place for a dip and one of the best water parks in Paris. We guarantee that you will have a good time with family or friends. 11 slides are available: 7 inside and 4 outside. Saunas and steam rooms are also available for adults with additional fees for those who are not Pacha Forest Hill members. The park is open from Monday to Thursday: 9:00 a.m. to 23:00 p.m and Friday: 9:00 a.m. to 00:00 a.m. On weekend Saturday: 8:00 a.m. to 00:00 a.m and Sunday: 8:00 a.m. to 23:00 p.m.
Address: 4 Rue Louis Armand, 75015 Paris, France




3. Parc Asterix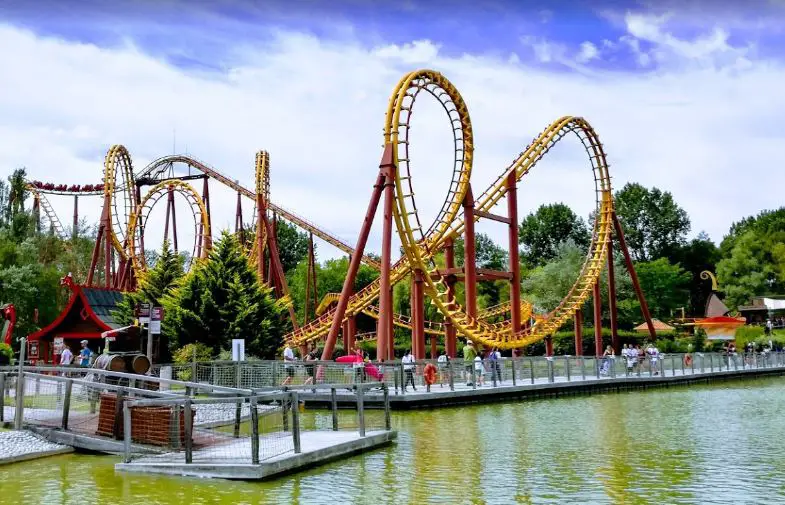 This amusement park in Paris was founded before Disneyland Paris. This park is inspired by the adventures of Asterix and Obelix, written and drawn by René Goscinny and Albert Uderzo. Also located 30 km from Paris, this park will welcome you throughout the year within its 33 hectares. Its 42 attractions, as well as its shows and animations, will entertain both children and adults. In this park, joy and a good mood are what you can expect. You can stay in one of the two hotels on-site, or in nearby partner hotels. Restaurants and bars are also available, so you can regain strength to face new Gaulish adventures.
Address: 60128 Plailly, Paris,  France
Read More: Water Parks in London
4. Piscine Georges Vallerey
This water park in Paris was a nice place for a swim. Check the schedule because the 50-meter long course is only open certain days. At three Euros, the price was excellent. The place was crowded in the swim lanes but swimmers were cooperative. You will get here in this park traditional French locker system, just follow the pictures or watch someone else and you will get it. You will definitely have a great swim! It was a swimming facility and they may also have family time hours.
Address: 148 Avenue Gambetta, 75020 Paris, France
Official Website: vallerey-piscine.fr




5. Jardin D'acclimatation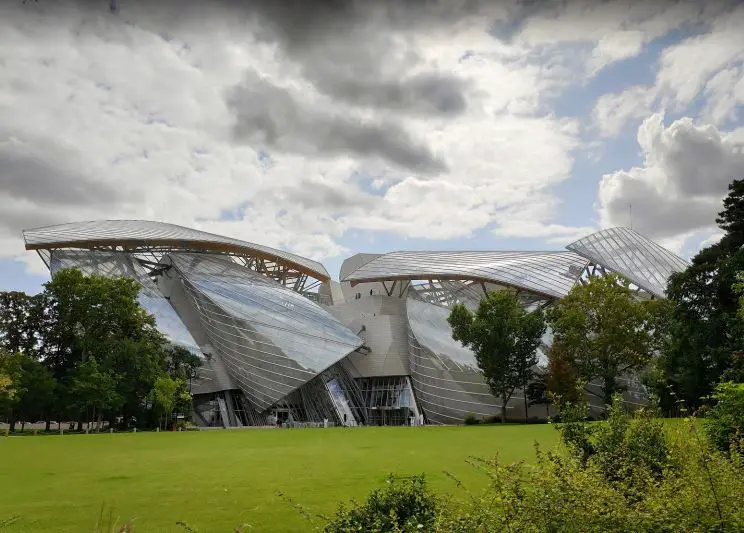 With over 150 years of history, this theme park in Paris is simply impressive. Its vegetation, all in color and very diversified, will dazzle you with its 1,800 trees spread over 18 hectares. 47 activities are offered, including 30 attractions among them you will be able to ride on the back of a dromedary, have great fun on roller coasters or even the flying chairs. In summer, children can also enjoy the paddling pool. You will also have the opportunity to discover wild animals from other continents. Even if you have to pay for some activities, many of them are free.
Address: Bois de Boulogne, Route de la Porte Dauphine à la Porte des Sablons, 75116 Paris, France.
Official Website: jardindacclimatation.fr
6. Aventure Fantastique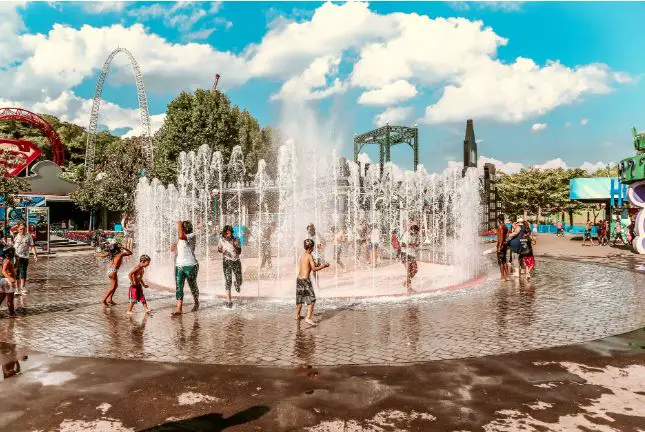 At Aventure Fantastique you can have a unique experience of sliding through the Alps, at the highest water park in Europe. Situated in the mountains of Avoriaz, this popular water park in Paris is open all year, which includes indoor pools, jacuzzis, saunas, hammams, water play areas for the youngest, sports courts various activities and sand games.  During winter, it will offer you good relaxation after a long day of skiing, and in summer, it is a good alternative to beach resorts.
Address: 50 Rue St Sabin, 75011 Paris, France
Read More: Famous Monuments in London
7. Adventure Land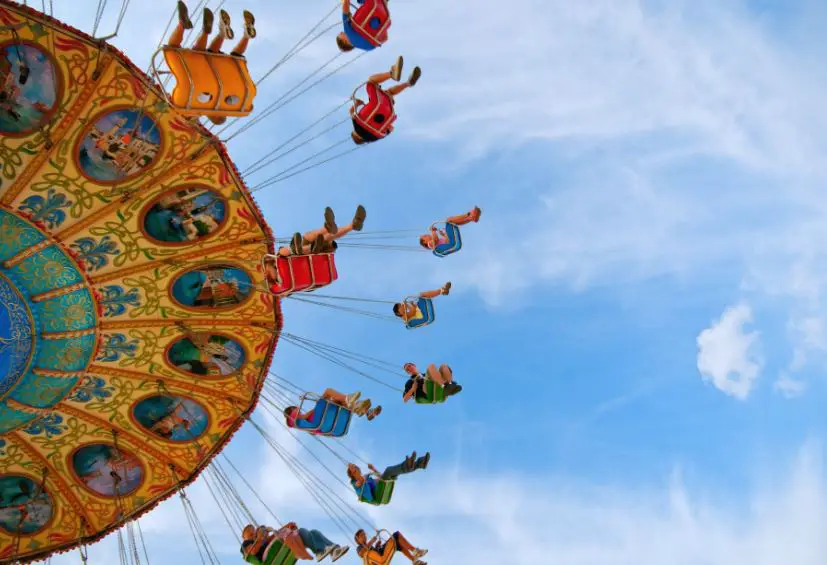 From April to November, go to Magny-en-Vexin where the Adventure Land park is. This amusement park near Paris offers adventure courses and outdoor activities and is located in the regional park of the French Vexin. Over 17 hectares enjoy the tree climbing and all other activities in the wilderness: karting, trampoline, zip line, inflatable games, etc. Caring about the environment but also welcoming its customers, this park acts in an ecological and civic way. It's the perfect family outing.
Address: 29 Rue Bernard, 93000 Bobigny, France
Official Website: adventureland.fr




8. Fête des Loges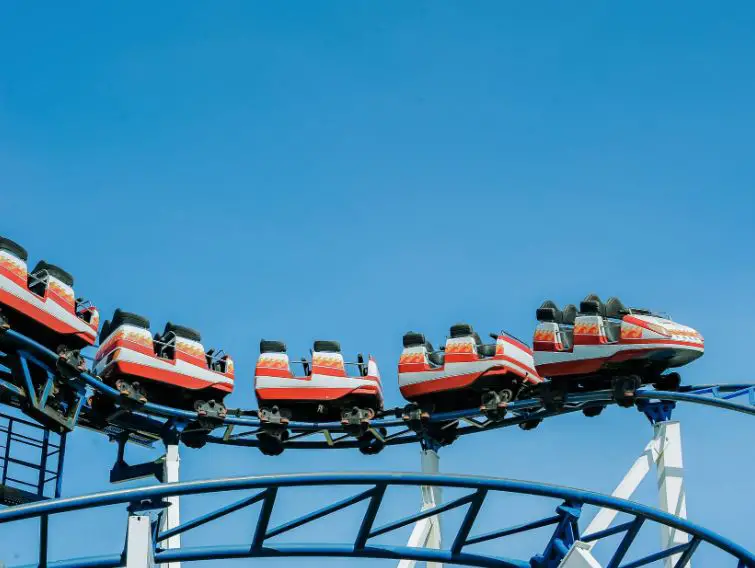 In the forest of Saint-Germain-en-Laye, you can also go for a walk and have fun at the Fête des Loges. This fun amusement park in Paris usually runs from late June to mid-to-late August. Its kitchen aisle makes it unique since it is the only fairground to offer an aisle entirely dedicated to the Restoration era.  For more than 4 centuries this fair has managed to amaze many spectators through its entertainment, attractions and various stands.
Address: D308, 78100 Saint-Germain-en-Laye, France.
9. Aqualagon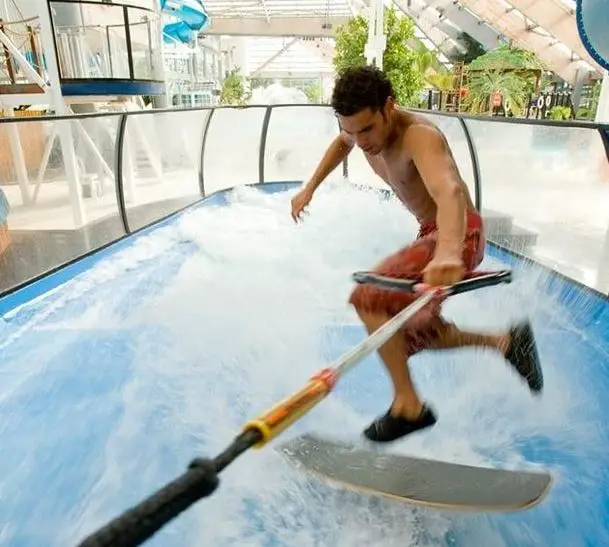 It the first and largest water-themed park in Paris, situated in the capital Paris. It can provide you family rides, areas for younger children, different water slides, the largest lazy river in Europe and also the biggest surf simulator in the world. This popular water park in Paris is open during the summer season (from June to September) and it is also suitable for people with disabilities. Aqualagon has situated 17 km from the heart of Paris, which makes it easily accessible by car. Also, the closeness of the bus station that connects the water park with the train station of Avignon, makes it possible for those traveling by bus or train from other locations in France to reach the Aqualagon in a hassle-free manner.
Address: Route de Villeneuve, 77700 Bailly-Romainvilliers, France.
Don't Miss: Most Visited Monuments in Brazil
10. Funfair of the Tuileries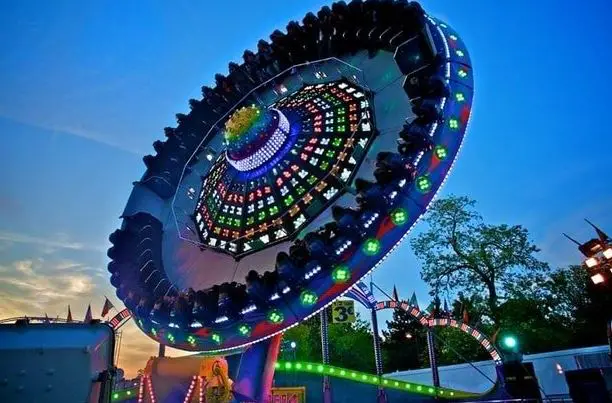 Ferris Wheel at Jardin des Tuileries. From June to August, this fairground takes place in the Jardin des Tuileries in Paris. It is counted in one of the best amusement parks in Paris. Here are some available attractions bumper cars, Ferris wheel, ghost trains, slides, trampolines, and many other attractions, as well as numerous stands for a total of 60 activities.
Address: Place de la Concorde – 75001 Paris




So far we have discussed the most popular amusement, theme and water parks in Paris. I hope you might have gathered some information related to it. If you are planning your trip to Paris then kindly go through our other articles as well which will be quite beneficial for you. Please share your views regarding the content explained above and liked it too.
The post Top 10 Theme, Amusements and Water Parks in Paris appeared first on World Tour & Travel Guide, Get Travel Tips, Information, Discover Travel Destination | Adequate Travel.