Here we are discussing Things to do in Lyon, are you planning a trip for Lyon then please don't try to miss these tips which help you to do the best things in Lyon. Just try to come out and see what the things are taking place in Lyon. Have you ever been out in Lyon, incurious to know the things to do in Lyon? Although Lyon is quite expensive, here we will tell you the things which you can enjoy without even wasting your amount on it.  
Best Things to Do in Lyon
1. Stroll through Presqu'île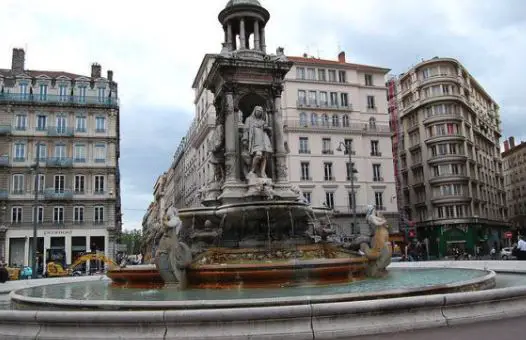 Presqu'île is the heart of Lyon. If you look at the map of Lyon, you will find two rivers (the Rhône and the Saône) running through it, cutting a little slice in the middle that almost looks like an island.
On Presqu'île you can shop, curl up in one of the stylish cafés, or you can wander down the wide boulevards and narrow side-streets to discover the neighborhood's hidden gems. In the evening, like locals go head to one of the neighborhood wine bars. Where to go on Presqu'île: Don't even miss Place des Terreaux, Place Bellecour, and my personal favorite, Place des Jacobins.
2. Eat at a Bouchon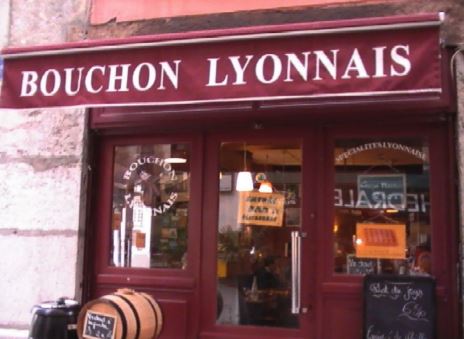 Eating at a Bouchon is the best things to do in Lyon, it's a Lyonnaise tradition. Lyon is famous for its bouchons and restaurants serving traditional local cuisine. Bouchon generally consists de heavy, meat-based dishes, it's not recommended for vegetarians.
Quenelles are the popular traditional dish, and if you're a fan of offal dining then have a look for Lyonnais-style sautéed tripe or pan-fried calf's liver.
Local tip: If you're on a budget then choose lunch over dinner. Because there are often set menus with a few choices for starters, mains, and desserts at a reasonable price.



Recommended bouchons: Café des Féderations, Le Garet, and Daniel et Denise are three local 's favorite.
Read More: Famous Historical Monuments in Lyon
3. Admire the fresques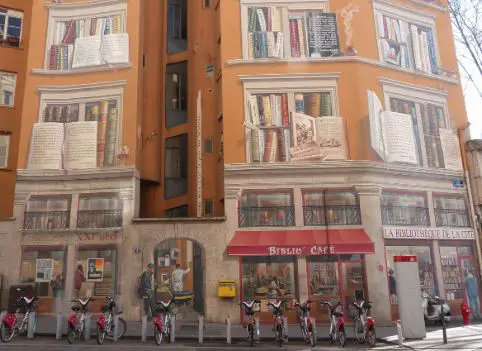 If you wander around Lyon, you might happen on one of its famous fresques, or murals. La Fresque des Lyonnais is the most well-known. It depicts a Trompe-l'oeil mural of a sunshine-colored building with many famous local faces (like chef Paul Bocuse) peering out of the windows.
Where to find the best fresques in the city:
La Fresque des Lyonnais

is situated near the Quai Saint Vincent on 2 rue de la Martinière.

Another impressive fresque is

Le mur des canuts

is the oldest fresques in the city.

You can find it on Boulevard des Canuts near Henon metro.
4. Stroll by the Saône River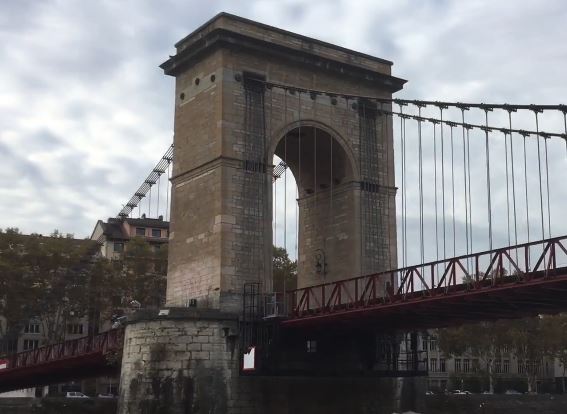 After you pay a visit to La Fresque des Lyonnais, you will be conveniently located a few steps away from the beautiful Saône river, one of the most beautiful spots in Lyon. You can walk down the quais and can stroll along the river for some lovely views.




5. Have a drink on a Péniche
Another option is to go to a péniche (a riverboat) for a drink. There will be lots de people, especially along the Rhône. Some are nightclubs, student bars, others are classy restaurants, but whichever atmosphere you choose, they all afford you a beautiful view of the river.
Where to go:
The Star Ferry for a beer and a bite to eat
La Marquise for a cocktail and some music
La Passagère for a mojito in a convivial atmosphere
Le Sonic for a late night in a rock club
Read More: Best Places to Visit in Lyon
6. Wander up to Croix-Rousse
La Croix-Rousse is a village-like neighborhood at the top of a hill above the 1st arrondissement. Get there by walking up La Montée de la Grande Côte, a sloping pedestrian path lined with the lovely boutiques and cafes. At the top, there are a small park and a beautiful viewpoint overlooking the city.
It's a great area to enjoy an afternoon coffee or to shop for gifts. No matter the time of day, bring your camera because the Montée and the views at the top are seriously photogenic.




7. Go to the market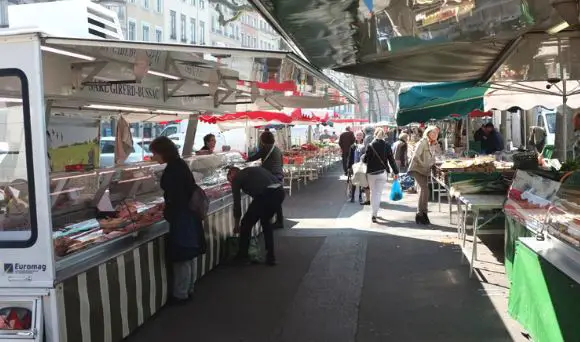 Visitors always goes to one of Lyon's open-air food markets, whether it's to get a snack, pick up some fresh produce, or just admire the offerings.
Where to go: Croix-Rousse has a great market with a bio section
When to go: Since Sunday is the busiest day, but still there are more vendors and food trucks
Both markets are open from 6 a.m. to 1 p.m. every day except Monday.
8. Walk through Vieux Lyon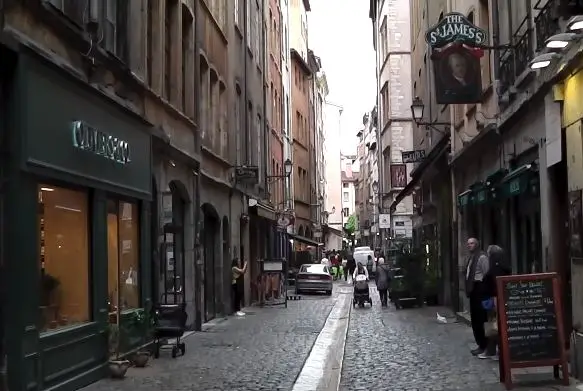 You can't leave Lyon without visiting Vieux Lyon, the old historic neighborhood. Its pavement streets and narrow passages are impossibly charming.
Start with a walk down Rue Juiverie and continue down Rue Saint-Jean to the cathedral. This area is admittedly touristy, but it's alive with shops, wine bars, restaurants, and pubs which are loved by locals.  
9. Expérience Les Nuits de Fourvière
Various cultural gatherings dedicated to the performing arts, Les Nuits de Fourvière is a famed summer festival that welcomes around 130,000 spectators, each year and it must be included in your trip in France at night. The mesmerize lineup includes circus acts, theatre performances, music, and dance shows to be witnessed throughout venues, all across the city.
10 . Laugh Your Derrière off
People say that laughter is the best medicine, so if vacation is the primary reason for your visit to Lyon, then attending one of its hilarious comedy clubs could just help you unwind. One of the better known, Complexe du Rire runs a tasty tapas bar in addition offering live shows and improving classes for children and adults. Meanwhile, Les Tontons Flingueurs and its satellite cafes, are great places to enjoy a bit of French comical theater.
11. Live Your Life Out Loud
Live music shows are best for travelers and city-dwellers looking to enjoy a fun night out on the town. Special performances held as part of Les Nuits Sonores Festival, operate throughout Lyon's trendiest bars and nightclubs, attracting fanatics from all corners of the city. Meanwhile, music lovers with more refined tastes are sure to find something interesting over the Opera House, or the Auditorium de Lyon, which is home to the acclaimed National Orchestra.
12. Dabble in the Dramatic Arts
Like any other great major city, Lyon has got a healthy flare for drama, specifically when it comes to performance theatre. Luckily, special venues like the Comédie Odéon and the Célestins Theatre, provide a wide range of thespian entertainment options from light-hearted musical comedies to international works and theatrical adaptations of classic novels.
The best part of enjoying the view is that you did not need to spend any money on it, i.e. it's free of cost. So far we have told you about the things to do in Lyon, and also we have explained above that how you can enjoy your night in Lyon. It's not necessary that you need to spend lots of money and travel around Lyon instead as per your requirements there are some tips through which we let you know what are the Top things to do in Lyon. If you liked our post please like it and you can also comment in the below section and share it as per the requirements. 
The post Things to do in Lyon -What to do in Lyon appeared first on World Tour & Travel Guide, Get Travel Tips, Information, Discover Travel Destination | Adequate Travel.