Synopsis: Along with Italy, Greece, and Spain, most of the European countries have recently made amendments to their recent COVID regulations. Here are the most recent COVID regulations that apply to you when you test positive while on holiday in Europe.
In all of Europe, the summer vacation period is well underway. But we can't ignore the criticality of COVID amid this summer holiday season. Everyone has been already warned about the likelihood of getting affected by the COVID-19 virus. Still, the crowd at popular tourist spots in Europe is increasing day by day.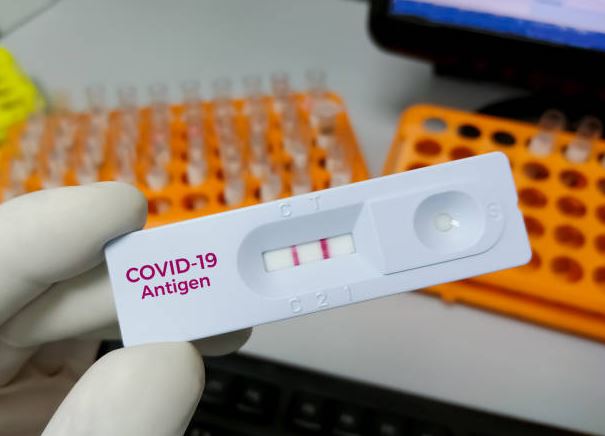 Restrictions have been lifted in most European countries, and everyone is free to travel anywhere they want. However, it is still challenging to keep yourself calm when you have been affected by COVID-19 while visiting Europe and you certainly have no idea about what to do. 
So here is everything that you need to know about self-isolation and COVID tests if you contract COVID while on vacation.  
Updated Vaccination requirements for visiting Europe: 
Unvaccinated travelers must have a negative PCR report done within 72 hours of departure. Alternatively, they can also show an antigen test report done within 48 hours. 
Fully immunized visitors are those who have received two shots of vaccine plus a booster, or two shots plus the second within the previous nine months. Children under 11 are exempt from all restrictions in Europe.
Apart from this, it is still recommended to wear a mask on public transport and in crowded places due to the recent COVID surge. Earlier this year, the same was abolished by health ministry officials.  
What is the self-isolation rule if you tested positive while on a Europe trip?
Self-isolation rules for coronavirus-positive travelers completely vary from person to person. It depends on your vaccination status and your previous COVID history.
If you have had COVID-19 within the past four months or if you are fully vaccinated, you have to self-isolate yourself for seven days of getting the symptoms or when you have tested positive for the first time, whichever comes first.
If you get a negative report on day five with no visible symptoms in the past 48 hours, then you can end your quarantine. Children under the age of 12 must follow these isolation guidelines as well, regardless of their vaccination history.
You will need to self-isolate yourself for 10 days if you are not fully vaccinated, are only partially vaccinated, or have not had COVID in the previous four months. The self-isolation period can be reduced to seven days on getting a negative antigen test or PCR test result on the seventh day. Additionally, you must go 48 hours without experiencing any symptoms.
The same rules are applicable to enter most European countries. However, we still recommend tourists to Check for the recently made changes before planning a European trip. 
The post Tested Positive While on Holiday in Europe? Here are the most recent COVID regulations that apply to you. appeared first on World Tour & Travel Guide, Get Travel Tips, Information, Discover Travel Destination | Adequate Travel.