Synopsis: The increasing number of COVID cases in China and elsewhere in the world has prompted India to increase preventative measures. Recently, the Karnataka government issued new guidelines to combat the situation.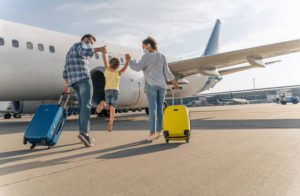 India has made more efforts to stop COVID after hearing that the number of cases was going up in China and other countries. To combat the spread of the virus in Karnataka, the state government has released new covid guidelines.
Karnataka's chief minister, Basavaraj Bommai, has said that they will gradually roll out new precautions against COVID-19. Here we have listed some of the guidelines that everyone has to follow to keep the virus in check.
1. The implementation of the 2% random sampling of international arrivals will occur at Karnataka airport in accordance with the decisions made by the central government. 
 2. At the airports in Bengaluru and Mangalore, passengers arriving from other countries who are exhibiting symptoms will be transported to specific medical facilities, where they will be quarantined and their cases will be managed in accordance with the COVID protocol. The passengers have the option of receiving further treatment at any one of the eligible private hospitals located in close proximity to them.
3. It is important to keep in mind that the passengers will be responsible for paying for their own medical care in the event of an emergency.
4. After providing samples for the RT-PCR test, passengers are free to depart. However, they should continue to quarantine themselves at home, and if any symptoms appear, they should contact the local health teams and head to the appropriate medical facility without delay.
5. All samples that test positive and have a CT value under 25 will have their genomes sequenced to determine whether they have the BF.7 variant, which is increasing the number of cases in China.
6. In addition, symptomatic children under the age of 12 who arrive at airports will be required to have a guardian or parent who is in good health accompany them to the designated medical centers.
The post Karnataka: Govt updated COVID guidelines to prevent outbreaks appeared first on World Tour & Travel Guide, Get Travel Tips, Information, Discover Travel Destination | Adequate Travel.